England
Sparkling wine is the highlight of this country as of late. Yes, England makes still reds and whites, and even a few cheeky fortified wines. But within the past few years sparklings are where England shines brightest. In fact, just last year, English sparkling wine won over Champagne in a Paris blind tasting. Sacré bleu! Wine has been produced in England for hundreds of years, but it seems that only within the past decade or so have they started to revise their methods and take themselves seriously. Turns out serious suits them. Most of these award-winning vines lie in the south near Kent, Surrey, and East and West Sussex. Meaning that most of these wineries are no more than an hour or so by train from lovely London.
Best time to visit: Summer (June – August)
Varieties to know: Red: Bacchus, Pinot Noir, Pinot Meunier  / White: Chardonnay
Fun Fact: There are nearly 600 vineyards and wineries in England to taste from. That's a lot of English wine!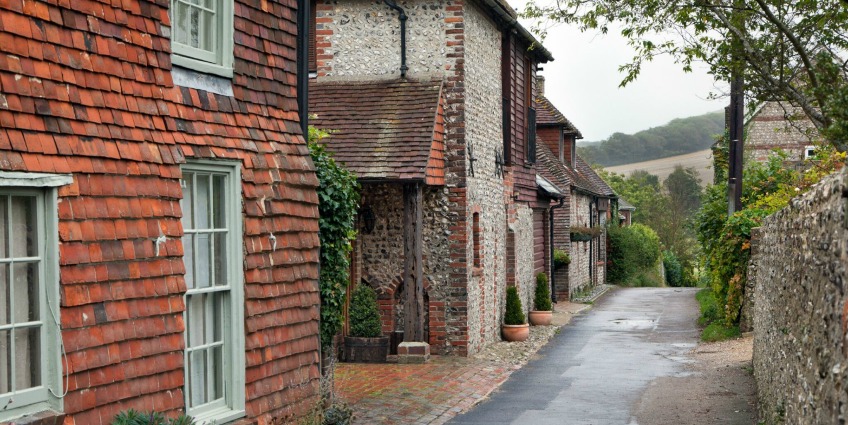 ---
Island of Hvar, Croatia
"Did you know that the Island of Hvar is known as a natural heath resort? Locally grown fields of Lavender and other fragrant herbs perfume the air, rendering a general feeling of wellbeing. Combine that with a few artisanal glasses of wine, and it's hard to not feel blissful. Hvar continues to take direction from the ancient Greek grape varieties and practices of yesterday, to make exceptional wines for today. A number of hillside vineyards lie a short distance from Venetian-era Hvar Town, the island's hub with Croatian delicacies aplenty. Plus, the Mediterranean views offered will have you never wanting to leave. In summation: An island escape that allures all the senses…yes please!
Best time to visit: Summer (June – July) to catch the fields of lavender, and early autumn (September – October) for grape harvest.
Varieties to know: Red: Crljenak Kaštelanski or Tribidrag (Zinfandel), Plavac Mali, Babic, / White: Grasevina, Vugava
Fun Fact: Hvar offers a wide variety of local delicacies, like Gregada (Croatian fish and potato stew) and Rozada (a custard pudding, named for and aromatised by rose liqueur). Not only are they fun to say, but they're even more enjoyable to eat.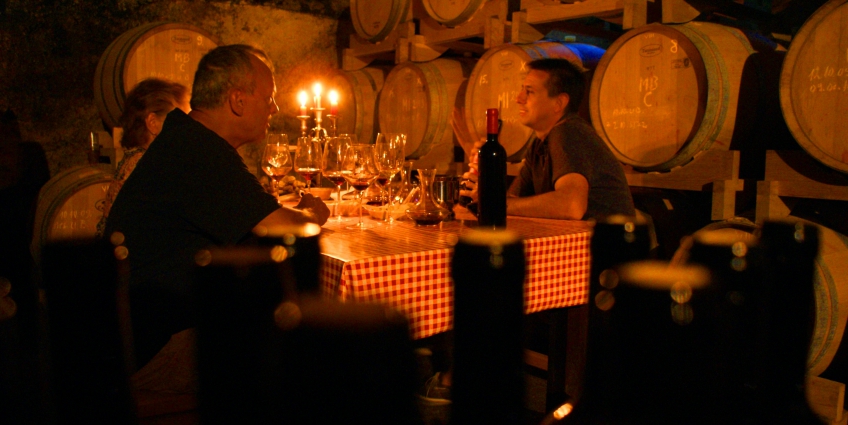 ---
Virginia, USA
This underestimated grape-friendly garden has been producing wine for hundreds of years, but has only just recently caught the eyes of wine connoisseurs. It's not quite Napa, but Virginia's wines are surprising libations worth experiencing. Most wineries have established themselves within 40 minutes of Thomas Jefferson's home – Monticello, but Virginia possesses over 200 wineries sprinkled across its entirety. There are even a few wonderful options such as Paradise Springs Winery, and The Winery at Bull Run that are a short drive from the iconic Washington DC. This state, between its sweeping landscapes, colonial cities, and historic memorials is a getaway providing an assortment of activities.
Best time to visit: late spring (May-June) and early autumn (September – October)
Varieties to know: Red: Norton, Petit Verdot, Cabernet Franc / White: Chardonnay, Viognier
Fun Fact: The first American wines were made by English settlers in Jamestown, Virginia.

Photo credit:The Winery at Bull Run 
---
Tenerife, Canary Islands
Where are the highest vineyards in Europe? Whatever your answer, guess again. The highest vines are on Tenerife, believe it or not! This island – located just west of Morocco, and hundreds of miles from its mainland Spain – boasts over 10 appellations, and 5 of the most important wine producing areas are on Tenerife. The old and typically un-trellised vines are grown in highly volcanic soils coating the steep island slopes. The soaring vineyards allot spectacular views of the Atlantic Ocean meeting the islands coastline of cliffs and sandy shores. So, if you've been craving an island escape that not only has paradisiac beaches, but provides wine-lover adventures as well, look to Tenerife, the Island of Eternal Spring.
Best time of year to visit: Expect mild weather year-round, but months from late spring through early autumn (May – September) are particularly perfect due to the low rainfall.
Varieties to know: Red: Listan Negro, Tinta Negra Mole / White: Listan Blanco
Fun Fact: Northern Tenerife has a drastically different microclimate from southern Tenerife. Even some individual villages have their own microclimate.  Imagine what this means for the wines being produced!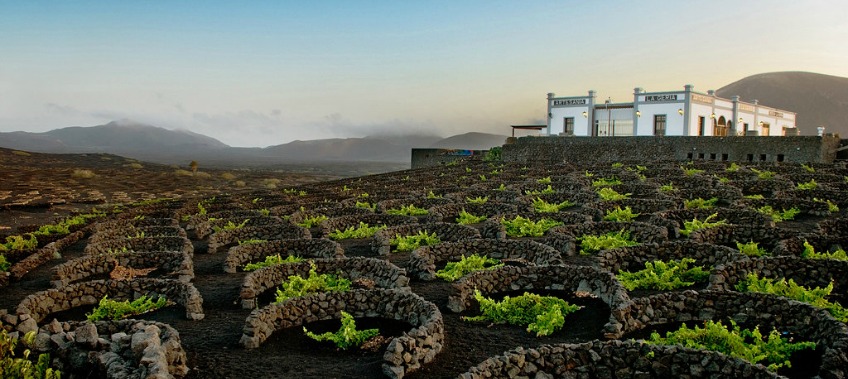 Photo credit:The NYTimes
---
Campania, Italy
A plethora of tourists pour into this region of Italy every year, and with big draws such as Naples, the region's capital, and the beautiful Amalfi Coast it's no wonder. It has a deep-rooted history in vine growing, making it one of  Italy's oldest wine producing regions. It's also home to the renowned Falerian wine of ancient Rome. Most wines from this region are best known for their aromatic character and big personalities. Campania wines have been largely improving the past few years with the refinement of vineyard management and cellar techniques. Bottom line, between the bliss inducing views- inland and coastal both- and wines aplenty it's a must visit region.
Best time to visit: Early summer (April – June) and early autumn (September – October)
Varieties to know: Red: Aglianico / White: Fiano, Greco Bianco
Fun Fact: Campania, derived from the Latin term Campania felix, meaning 'fertile land', is a winemaking wonderland.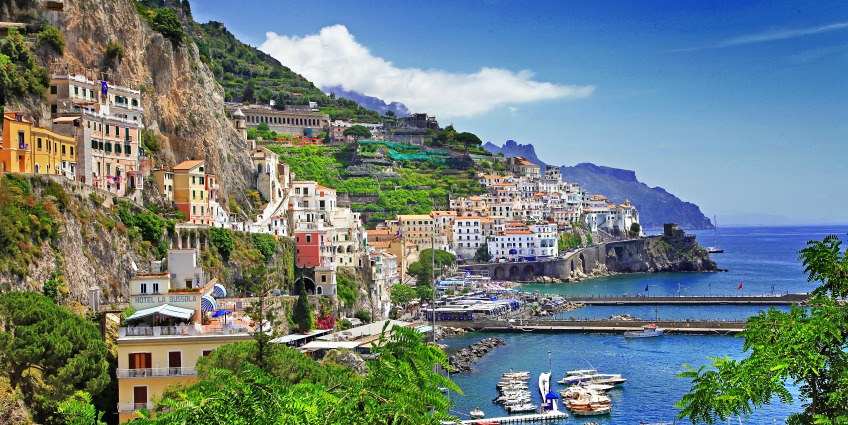 ---
Kakheti, Georgia
It's no small thing to be one of the oldest winemaking countries in the world. Georgia has been making wine for over 8,000 years, but only recently had it started to garner the attention it deserves. Georgia's region, Kakheti, in particular is important for the country's wine production. It produces nearly 70% of all Georgian wine, and still practices the ancient tradition of quevri production – the process of making wine by fermenting and maturing in large clay vessels, that are buried in the ground up to the neck. Kakheti is a pleasure to visit for other reason as well. In particular, the peaceful, easy-going atmosphere. Between the quiet country roads, small town friendliness, and rich history visiting feels a bit like stepping back in time. It's an authentically restful corner of the world.
Best time to visit: Summer (June – August)
Varieties you should know: Red: Saperavi, Tavkveri, Shavkapito, Chkhaveri / White: Rkatsiteli, Mtsvane, Chinuri, Kisi
Fun Fact: UNESCO has recognized traditional Georgian winemaking on its list of the Intangible Heritage of Humanity.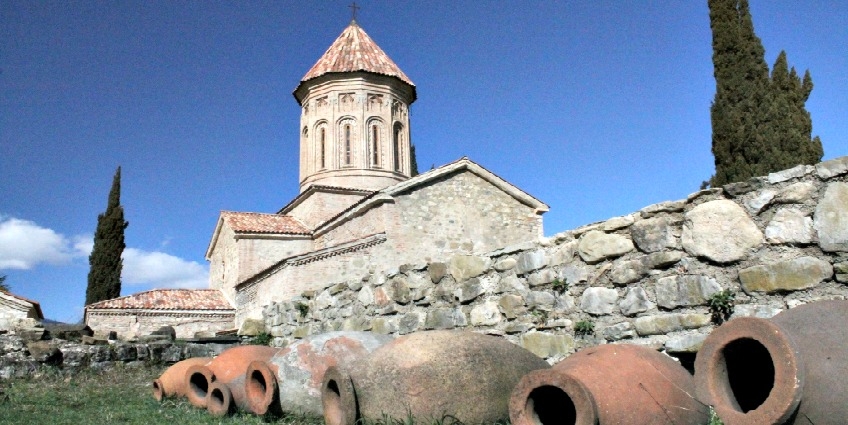 ---
Douro Valley, Portugal
It may not seem like it, but the Douro Valley makes more than just Port. Although port is a delicious staple for the region, the Douro Valley also produces unfortified wines, both red and white, that are definitely worth tasting. The region is also one of the most striking in the world. The steep, terraced, vine coated slopes that run along the Douro River are a spectacular sight. In fact, one of the best ways to tour the region is by cruising up and down the river while sampling the local vinho, and admiring the undertaking required to cultivate the vines covering the surrounding vertiginous banks. The coastal city, Porto, at the river's outlet is the perfect hub to tour the Douro Valley from. It's where visitors of all sorts can have a good time. The city provides mouthwatering native fare, eclectic day tours, and a dynamic nightlife. Douro Valley is truly a region for wine lovers and foodies.
Best time to visit: Spring (March – May) and early autumn (September- October)
Varieties to know: Red: Touriga Nacional, Tinta Roriz (Tempranillo), Touriga Franca, Tinta Barocca, Tito Cao / White: Malvasia, Rabigato, Viosinho
Fun Fact: One of the best ways to tour the Douro Valley isn't by car, but by boat up the Douro River.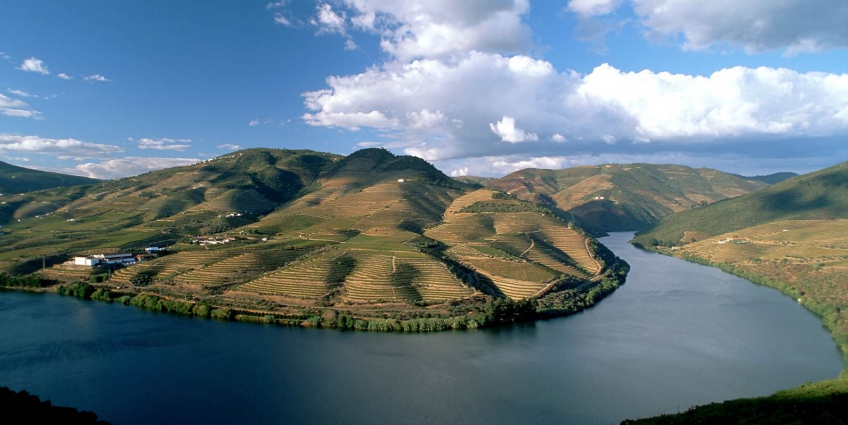 ---
Sicily
Frappato. It's not just fun to say, but is also one of the hot native grape varieties to know when visiting Sicily. This variety, along with a number of others that are making waves with their sunny characteristics, and are a far cry from the early sweet muscats that Sicily was famed for. Sicily has a remarkable wine producing history, and has been a crucial player in the early development of other major regions around the world. In recent years, new young producers have been getting their hands on this ancient industry, and are beginning to truly showcase Sicily's potential by creating some of Italy's finest wines. Dyonisis would be proud.
Best time to visit: Anytime between late spring and early fall (May – September)
Varieties to know: Red: Nero d'Avola, Frappato / White: Catarratto, Grillo, Inzolia, Muscat of Alexandria
Fun Fact: Mt Etna is by far one of the coolest things to see while visiting Sicily. As a bonus for wine lovers, vines are planted all over the sides of this active volcano, and tastings can be enjoyed while hiking along its trails.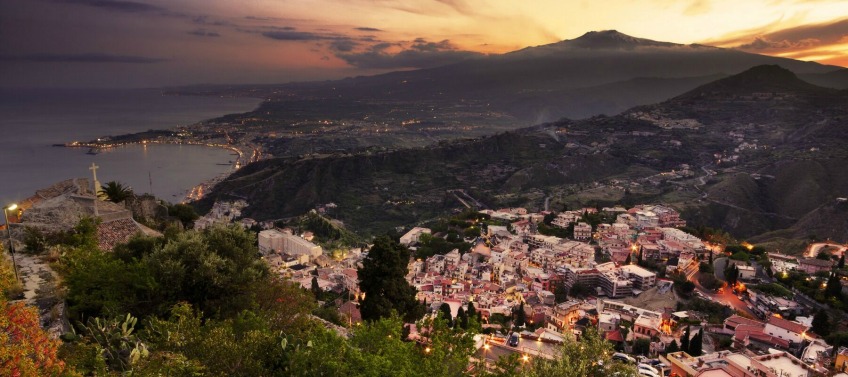 ---
Ontario, Canada
Ontario, best known for its ice wines – which are certainly worth mentioning – have in recent years been turning heads with bottles that are reminiscent of German and Champagne wines. Due to this region's drastically cool climate Ontario is able to produce crisp chardonnays, zesty rieslings, hearty cabernet francs, and some very surprising pinot noirs.  Their sparkling wines in particular are gaining a following. The cool – when not freezing – weather isn't considered so much of a hurdle for these producers, as much as an inventive opportunity. Ontario is finding ways of blending science and creativity to bottle an individual and desired terroir. New producers are emerging all the time, and it's assumed that this avant-garde region will quickly expand over the next few years. Plus, with Toronto, Ottawa, and Niagara Falls being just a few of the sites to see in the region it's bound to be a fun filled visit.
Best time to visit: summer (July – August)
Varieties to know: Red: Cabernet Franc, Pinot Noir, Gamay / White: Riesling, Chardonnay
Fun Fact: Due to the cool climate, grapes grown in Canada naturally contain more resveratrol- an antioxidant claimed to reduce fat and cholesterol that causes heart disease. Like we needed more encouragement to drink wine!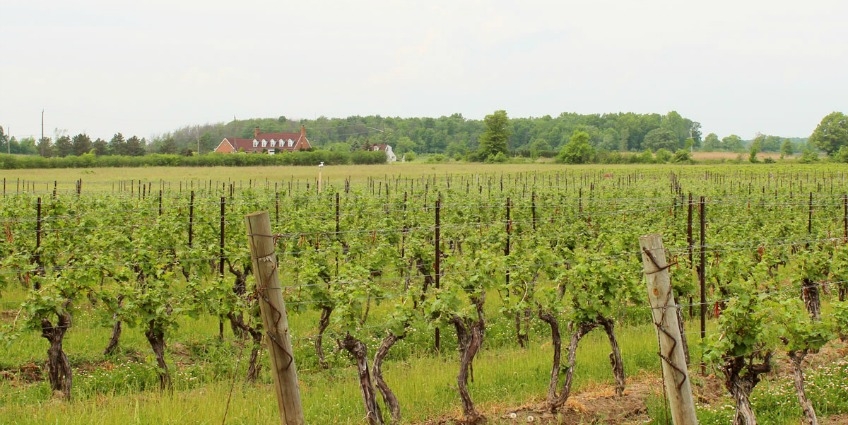 ---
Moldova
Moldova, the long overlook country that's wedged between Romania and Ukraine, has started to garner attention from wine lovers worldwide. Honestly, it's been a long time coming with the extensive history this country has with winemaking. Believe it or not Moldova produces over 124,000 tons of wine a year, and has more hectares of vineyards than a number of other popular wine producing regions. It isn't uncommon to see vines surrounding villages and private homes all over the nation. Many families even have personal winemaking recipes to make their own home-made wine for personal consumption. Despite the fact that people are starting to take notice, Moldova is still one of Europe's least visited countries. This isn't necessarily a bad thing. In fact, it makes it an ideal place to visit for those who like to travel without the touristy feel. So, go on, make the trip and take in vines after vines after vines, as far as the eye can see.
Best time to visit: summer (June-July) and autumn (October) when the Wine Festival takes place in Chisinau.
Varieties to know: Red: Cabernet Sauvignon, Pinot Noir, Merlot / White: Sauvignon Blanc, Rkatsiteli, Aligote
Fun Fact: When it comes to wine, one of Moldova's biggest fans is Queen Elizabeth II. Well, if it's good enough for a queen…