Our spirits editor, Colin Hampden-White, get to know the first in a series of whiskies based on fabulous, Scottish Folklore…
In Scottish folklore there was said to be a large, terrifying hound with a murderous bark. The hound was call Cù-Sìth and stalked the highlands of Scotland. Cù-Sìth is the name given for the inaugural release in the 'Scottish Folklore' series created by Cask 88 and is a 45 year old Ben Nevis whisky. The other releases in the series will all be named after other mythical beasts from Scottish folklore too.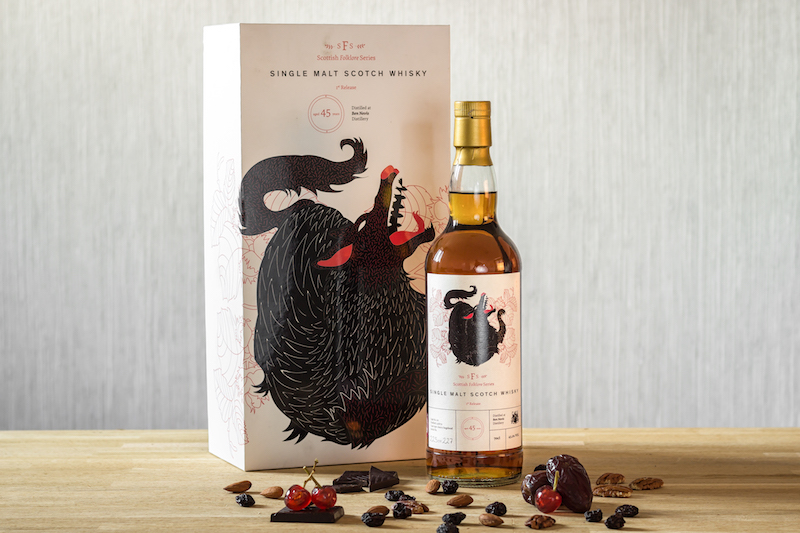 Cask 88 has worked in conjunction with Celtic Revival specialist Dr Frances Fowle to understand the history of these beasts including Cù-Sìth, the legends that surround them and their place in traditional Scottish folk tales. Each of the six whiskies has been chosen to draw upon the characters in the stories and the regions from which they come, to form a match. European sales director, Jonny Fowle, said: "The bold spirit of the Ben Nevis, which has matured for four and a half decades in the Scottish Highlands, is matched only by the equally indomitable spirit of the legendary Cù-Sìth".
Aged for 45 years in an ex-Sherry hogshead, the 1972 Ben Nevis expression is bottled at 43.2% ABV and has an intense nutty aroma with sandalwood and soft spice. The palate has notes of dark chocolate and brittle, developing into a mixture of tobacco leaves, dried herbs and a subtle oakiness that concludes on a long, dry finish with touches of sweetness reoccurring before the wood takes over.
Ben Nevis was founded in 1825 by 'Long John' McDonald (after whom the blended whisky Long John was named). The distillery is now owned by Nikka who bought it in 1989. Nikka built a visitors' centre in 1991 and the distillery is open to visitors today.