The wine world has never reached farther and wider or produced better quality wines than are being produced right now in the 21st century. Nearly all fifty of the United States are home to at least a few wineries, with the number of wineries in California numbering in the thousands.
So what, specifically, is it about Napa Valley that makes it the premier wine destination in the United States for worldwide wine enthusiasts?
The perfect all year round weather!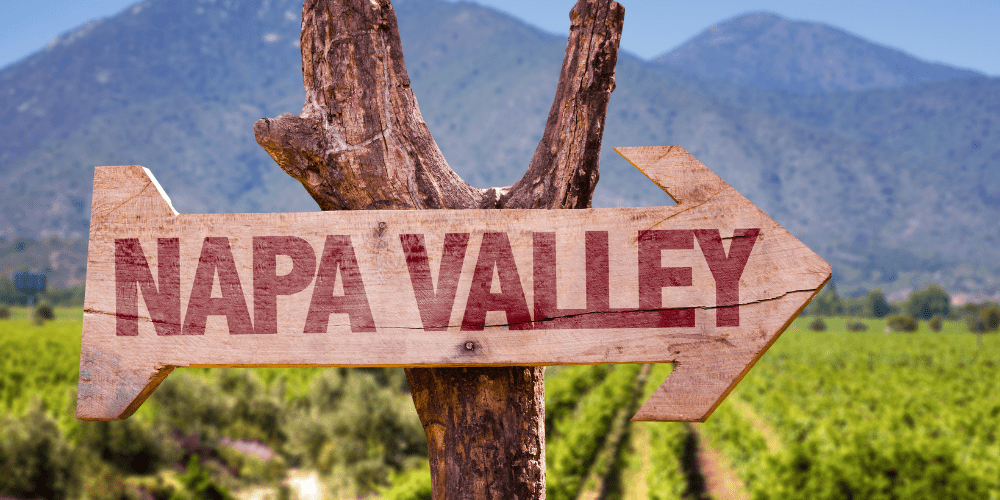 Napa Valley boasts the very best conditions – latitude, longitude, altitude, and all things weather-wise – to grow almost any wine grapes (Cabernet Sauvignon being spectacularly well-suited) year in and year out, consistently, resulting in some of the most delicious, age-worthy, interesting, complex, and delightful wines on the planet.
With just enough seasonal variation in weather to promote healthy vine growth, but without vintage-wrecking weather extremes, Napa Valley is the perfect wine region to visit any time of year.
January and February offer just as much sunshine as welcome rain. Brilliant yellow mustard bursts on to the scene, reaching several feet high between the dormant grape vine rows. Wineries are open for business and eager for visitors. Vineyard workers can be seen pruning the vines and burning the aromatic cuttings. Many wineries take this time of year to bottle white wines made during the previous season and to bottle red wines held from one to two years in oak barrels. Winter is a wonderful time for both serious wine enthusiasts and neophyte wine lovers to visit as it is the only time of year a Napa Valley visitor may enjoy the company of a wine educator, or even a winemaker, all to themselves.
Tip – The third weekend in January and the third weekend in February are national holiday weekends in the US and will be the busiest days at wineries during those two months. Visitors to the Napa Valley looking for quieter off-season experiences will do well to avoid the bigger, better known wineries during these weekends.
March and April bring Spring. The mustard is joined by other wildflowers and, ideally, bud break on the vines. The visitor is as likely to experience a rain shower as they are a day warm enough to picnic outdoors. As the weather improves so do the number of wine-related activities and festivals. Spring in Napa Valley is magical. The plum, cherry and peach trees are in bloom. The locals are happy to greet visitors. The shops and tasting rooms aren't yet crowded. The world-class restaurants throughout the valley are hiring additional staff.
Tip – Winter-weary San Francisco Bay Area residents searching for sun make the short, one hour drive north to Napa Valley. Tasting rooms on these fair-weather weekends can get busy, causing traffic jams on Highway 29 – Napa Valley's primary corridor. Avoid Highway 29 on busy weekends by visiting wineries situated on parallel-running Silverado Trail.
May and June heat up. The vines are in bloom and nearly every day is picture and picnic perfect. Most Napa Valley restaurants serve up their exceptional cuisine on beautiful patios lush with cooling fountains and potted plants. There are parties and festivals every weekend (and some weekdays). The farmer's markets are in full swing. Ever-cautious vineyard owners are particularly attuned during this season, following the weather reports, prepared to deal with anything Mother Nature might throw at them from late-frost to excessive heat.
Tip – The last weekend of May – Memorial Day weekend – is among the busiest tasting room weekends of the year. Hotel and restaurant reservations and winery appointments are a must.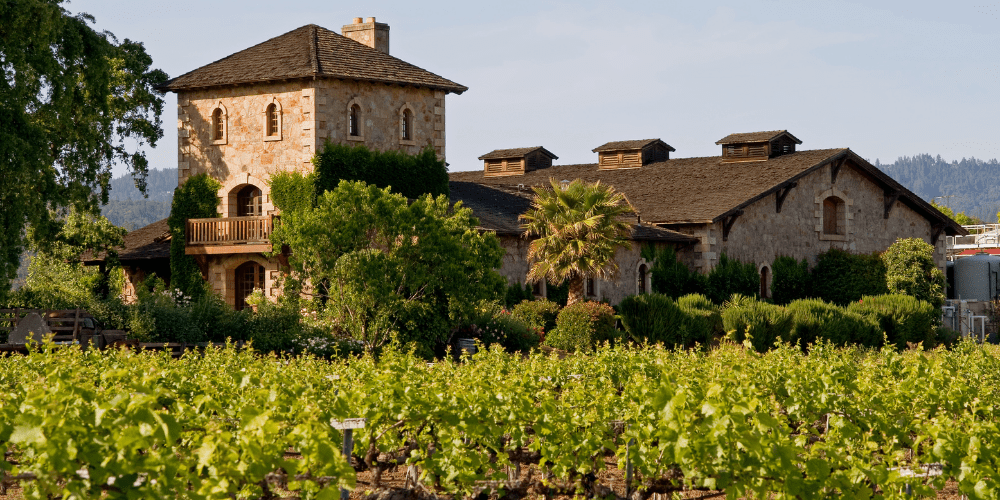 July and August temperatures often rise over 100 degrees by day then cool to half that temperature by night. This great diurnal swing is what makes Napa Valley the perfect place to grow Cabernet Sauvignon, allowing it to ripen in the daytime and to set acid and color in the cooler evening. Summer is a wonderful time to visit Napa Valley. The wineries are preparing for harvest. Seasonal interns have been hired, equipment is being prepared for "Crush". Late August will see the Chardonnay and Pinot Noir harvested for the area's sparkling wine producers. It is cool enough in the morning for hiking, hot-air balloon rides, and bicycling, and still warm enough after a day of wine tasting to swim and sip wine by the hotel pool.
Tip – Pack for cool evenings and hot days, and make advance reservations for everything.
September and October are Napa Valley's busiest months. Grapes are being harvested all night and day and driven by semi-trucks, tractors and sometimes forklifts up and down every road in the valley. Wineries are in full-swing receiving, sorting and crushing the ripe fruit and then pumping the juice in to tanks for fermentation. Tasting rooms, restaurants and shops are jammed with visitors eager to see the "magic" (of winemaking) as it is happening live. The air is electric with excitement, weather-watching, vintage-predictions, celebrity-sightings, galas and parties. Traffic on Highway 29 frequently comes to a complete standstill around the town of St. Helena on Saturday afternoons.
Tip – Make all reservations for Harvest Season travel as many months in advance as possible. Reservations for destination restaurants require at least three weeks in advance for Friday or Saturday night dinners.
November and December is celebrated in Napa Valley as it is all over the world. The long year is being cleaned up and laid to rest. Once harvested, the grape vines quickly change color from green to many variations of gold, amber and purple. The peach, plum and oak trees radiate orange hues before dropping their leaves. Often it is still warm out, a lovely time for hiking and a slower time in shops to enjoy seasonal holiday shopping. Napa, Yountville, St. Helena and Calistoga all dress up for Christmas. Wineries all over Napa Valley glow with expensive and elaborate holiday lighting. Aside from the very busy Thanksgiving weekend in late November, this time of year is excellent for visiting tasting rooms and receiving personal attention.
Tip – Many wineries are closed on and around Thanksgiving, Christmas and New Year's holidays. Call ahead when planning your wine tasting itinerary for holiday hours.
Written by: Holly M. Evans-White has worked in the wine business as a tour guide, wine educator, wine buyer, sommelier, wine concierge and wine consultant in Napa and Sonoma counties for over twenty years. Holly's expertise is in pairing the wine enthusiast with a wine experience that surprises and exceeds the wine explorer's expectations.Holly, also known as the Cellar Cat, believes everyone can learn to Drink for Themselves, and that only Practice makes Purrfect.
---