This month, I was fortunate enough to attend Cheltenham for the first time in my life courtesy of The Wine Tipster, Neil Phillips and The Jockey Club. New to horseracing and everything that is Cheltenham related, this experience was truly extraordinary. As the VIP guest of the Jockey Club I was pleasantly surprised to see a huge emphasis on food and drinks throughput the event! The start of the day was at 12 (albeit we had to get to Paddington early, but trust me, it's worth it) in the Nyetimber doubledecker bus as Nyetimber was the key wine sponsor at The Cheltenham Festival this year. This was followed by some incredible live music, visit to the great shopping village and a 3 course meal and afternoon tea at the new Pub Feature, The Horse & Groom. This newly launched concept was ideally located with views of the racecourse and a beautiful terrace from where you could cheer your well placed bets (as it was in my case – a great example of beginner's luck) or drown your sorrows in a beautiful magnum of Moet and/ or beautifully crafted local, artisanal beers.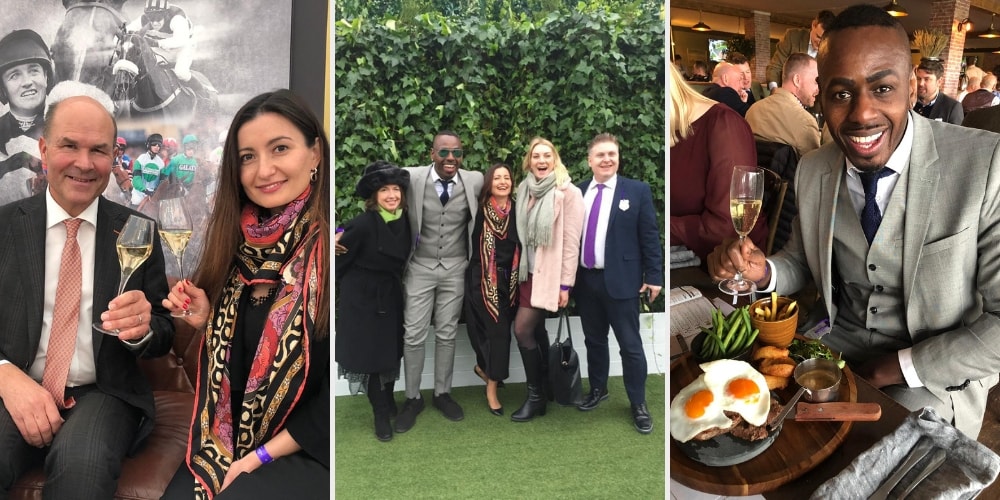 From here, intrigued and using my VIP pass, I was able to make my way upstairs, to the Roux suite where both Michel and Emily Roux were hosting in their famous Chez Roux restaurant. Here, I was able to steal a few minutes (as well as a glass of champagne) with The Wine Tipster, Neil Phillips, who has combined his love for wine, bubbles and horseracing into a unique career spanning over three decades. I have learned from Neil that the thought process behind food and wine when it comes to Cheltenham is a complex one. Year on year, new concepts come to life. The Horse and Groom Pub, the Glenfarclas whisky space, and the newly designed Orchard area equipped with live music, showrooms and dining clubs are a great example. Moreover, new wines take centre stage and that consumers are more intrigued by wines from Galicia, Ribera del Duero and Tokaj. The Roux restaurant is also showing that customers are increasingly interested in experimenting with wines. While Burgundy and Mendoza are still doing well, consumers are asking more and more questions about the origin of the wine, and while brand names are important, they seem to be more concerned with tastes, flavours and of course, its suitability for food. The wine list is constantly changing and it takes months on end to prepare for the event. This is where Neil comes to rescue and I am sure, very often, saves the day (to ensure there is plenty of wine and food for all tastes and preferences!)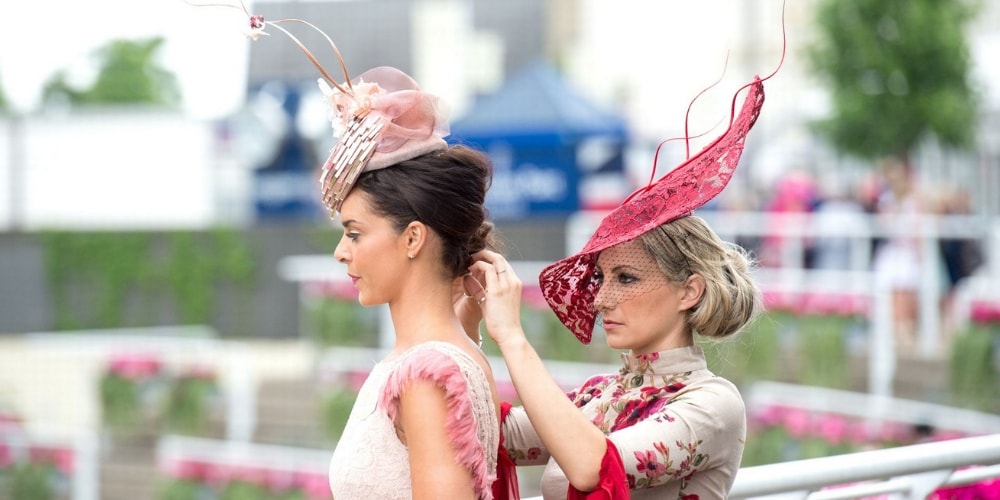 Photo credit: mirror.co.uk
With so much importance being given to Cheltenham year on year, I can only see how a younger, more curious, but also more wine and food focused demographic will start seeing the value in a Day at Cheltenham. The atmosphere is truly bubbling with excitement, anticipation and variety. The fact the wine and food is so great here is just an added bonus. And for someone like me, it's the kind of bonus that is only likely to make me want to go back next year!
P.S. I might even take a few more risks on the betting in 2020 although I suspect my beginners luck has run out this year!