Whether you like it tannic or light, smoky or fruity, new or old world, young or old, there is a perfect wine region for every red wine lover. Winerist's customers that travelled with us in 2015 loved the wine regions below, which were most in demand. Of course, there are some famous names which are synonymous with popular and widely available wines. As wine lovers get to experiment with new wine regions and grape varieties, we will see a shift to new destinations. We will reveal the 5 trendy destinations for red wine lovers next! There is only 1 question – where will you travel next to?!
BORDEAUX, FRANCE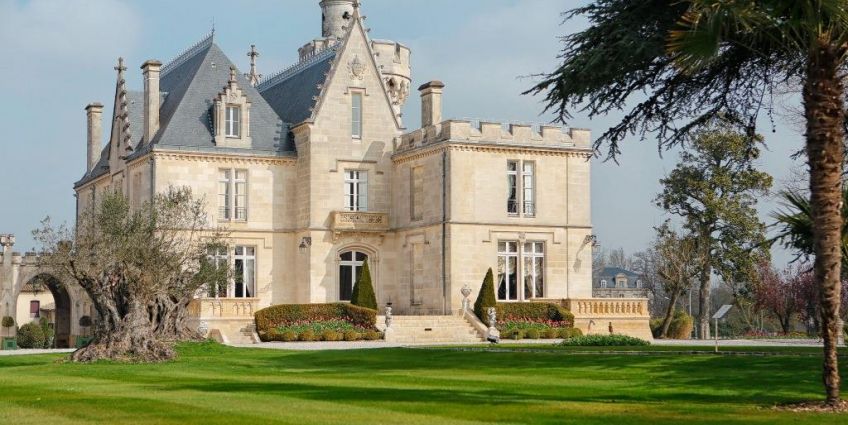 Of course every wine lover has dreamed of getting accidentally (cough) locked in Chateaux Lafite, Latour, Mouton- Rothschild, Margaux or Haut Brion cellars' for the night (or for life for some of us). But until you get the chance to sleep in one of their barrels or treat yourself to one of their prestigious bottles, discover some of the 4,000 Chateaux scattered around Bordeaux dedicated to the production of these legendary red wines.
Bordeaux can be divided into two distinct areas: the left bank (where Merlot dominates) and the right bank (where Cabernet Sauvignon is the King). The balance of wine depends on its structure and composition, whether it is Merlot or Cabernet Sauvignon dominant. The French say that "le merlot fait le beau et le Cabernet fait le bouquet" (the Merlot brings the beautiful colour and the Cabernet Sauvignon the powerful aromas). And that's quite true!
Simple red Bordeaux wines are generally fruity and supple on the palate with round and soft tannins. They display delicate floral notes (like violets) as well as blackcurrant and blackberry aromas. If you prefer more robust wines, reds from the Médoc, Haut-Médoc Bordeaux Superieur appellations generally produce wines with deeper tannins, richness and complexity. The black fruit aromas are usually paired with licorice, soft spices, toasted bread and vanilla characteristics from the oak aging.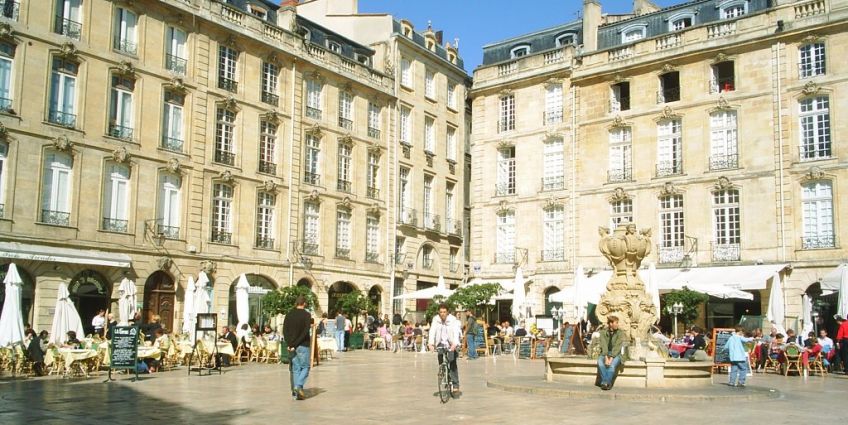 What to do in Bordeaux?
Drink wine of course! We offer great wine tastings and wine tours in some of the region's best wineries. Why not vist the Médoc region on a day with wine tasting and picnic lunch? You will visit 2 charming wine estate and learn about the secrets of heritage winemaking directly from the winemakers!
Where to stay & taste?
Don't miss a stop to Chateau Maison Noble Saint Martin, located in the heart of the prestigious vineyards of Bordole and Apelyasen Entre Deux Mers, which gives the richness and the authenticity of taste to all wines.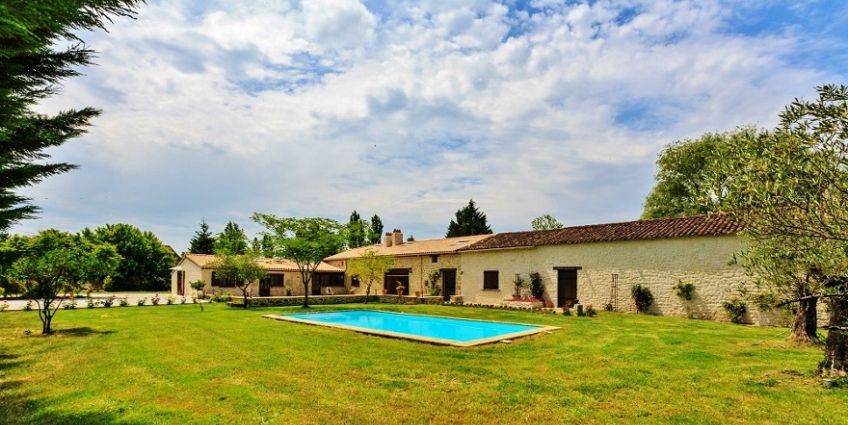 The same winery has a magnificent wine hotel, Veranda Chateau Maison Noble, with authentic, cosy rooms in the middle of the vineyards.
TUSCANY, ITALY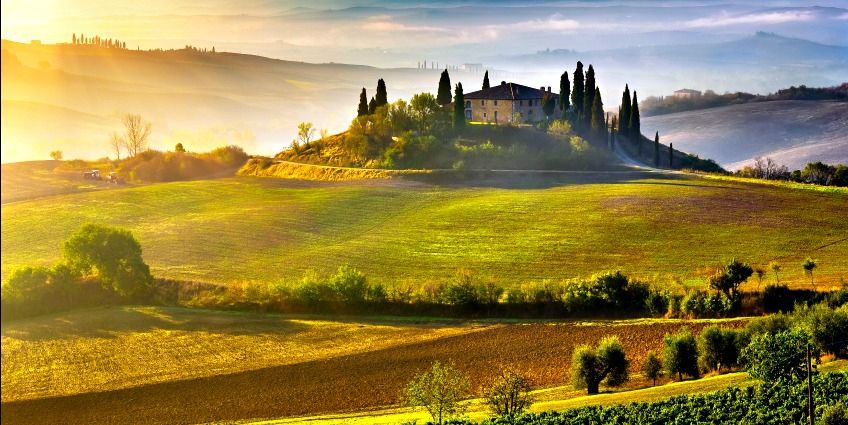 Every Italian region has a gem of its own and for Tuscany it is without any doubt its red wine – Chianti, Brunello di Montalcino and Bolgheri. Among the olive trees, cypres and endless rows of vines, the medieval hills of Tuscany are home to small family owned wineries, each of them dedicated to producing unique wines embodying their fattoria's history, tradition and family.
At the hilly heart of the Chianti zone, between Florence and Siena, lies the Chianti Classico area. Made from Sangiovese, Chianti Classico wines are undoubtedly, by their powerful structure and ageing potential, "the Bordeauxs of Italy". They display beautiful aromas of prunes, chestnuts and oak along with sappy, almost farmyard-like characteristics, supported by a tannic structure and a ruby color. Try it with a Fiorentine steak!
What to do?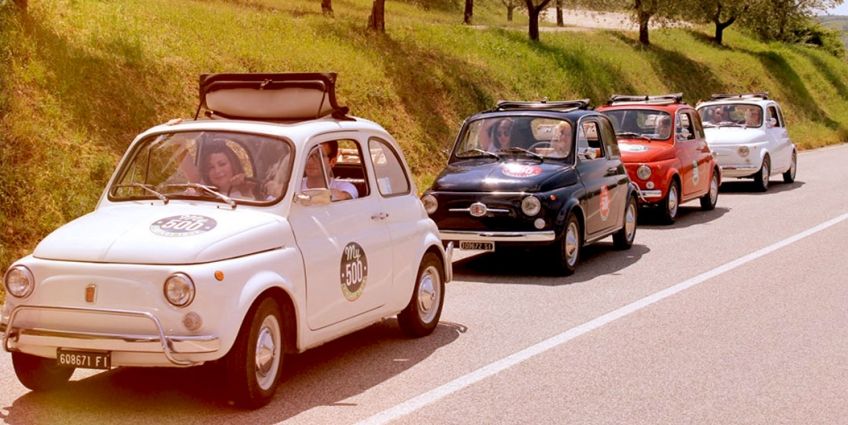 Ever dreamed of riding an old mythical Italian car through the roads of Chianti ? Discover the heart of the region on an original Vespa – after riding through the beautiful countryside, the day will end in a Renaissance villa with wine and local specialities (I'm talking Chianti Classico, Italian cheese charcuterie and Bruschetta). What else?
Where to taste & stay?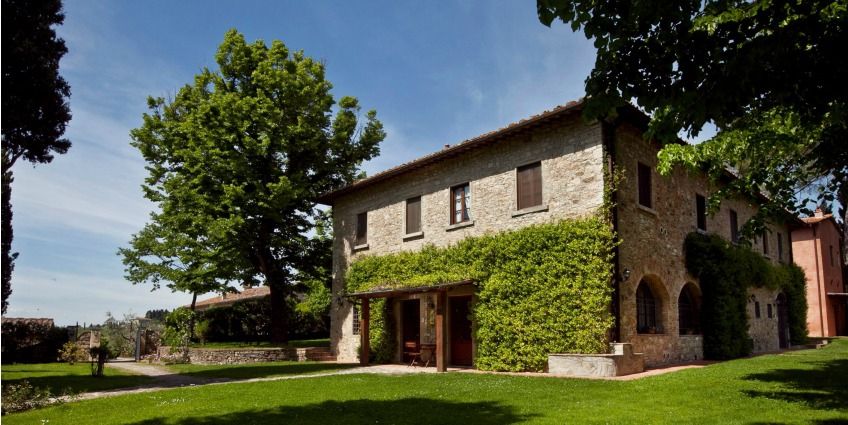 Stay at  Fonte de' Medici, an ideal place to relax, enjoy the local culture, food, wine and sport in the heart of the Chianti Classico region. Around the village lie the vineyards belonging to the Antinori Family, which produce two of their best-known wines: Tignanello and Solaia, the visit worth not only for their excellent wines but for the stunning architecture of their cellar, considered one of the Modern Wineries out of this World.
RIOJA, SPAIN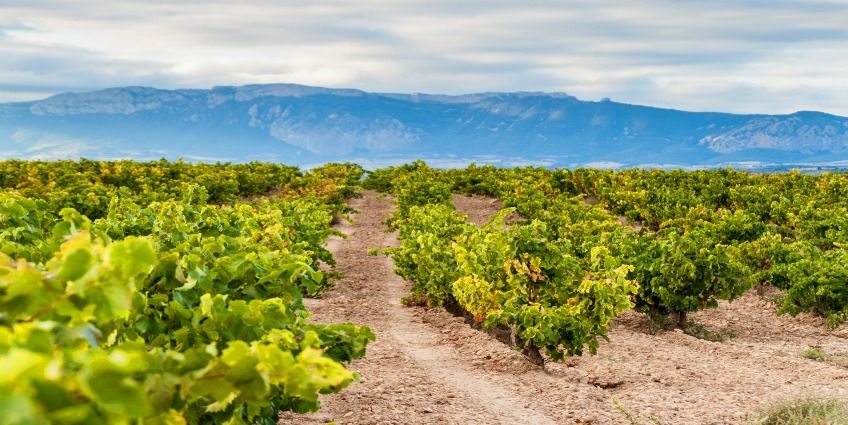 Rioja is the only Spanish region along with Priorat to benefit from the prestigious "Denominaciòn de Origen Calificada" (DOC) appelation. Even though the area is divided into 3 subregions (Rioja Alta, Rioja Baja, Rioja Alavesa) each produces a unique Tempranillo. The wine displays ripe black fruit aromas balanced with savoury, sappy and leathery notes, while a vein of tannin adds structure and further complexity.
What to do?
Winerist's most popular Rioja wine tour takes you from state-of-the-art construction and modern architecture to family-run vineyards which culminates with a  wine tasting.
Where to stay & taste?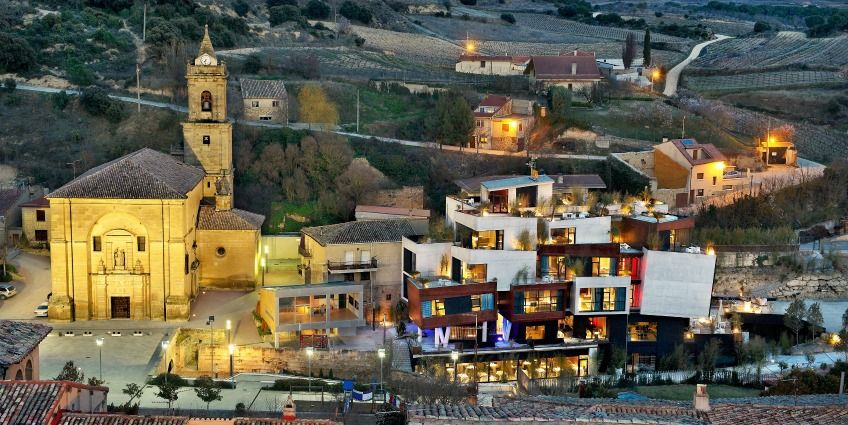 Viura Hotel is an outstanding new hotel in Villabuena de Alava, in the enchanting wine region of La Rioja, Spain. Only 20 minutes away from Logrono and Haro, and 10 minutes from legendary wineries such as Ysios and Marques de Riscal. The architecture of the hotel will delight architecture and technology lovers.
MENDOZA, ARGENTINA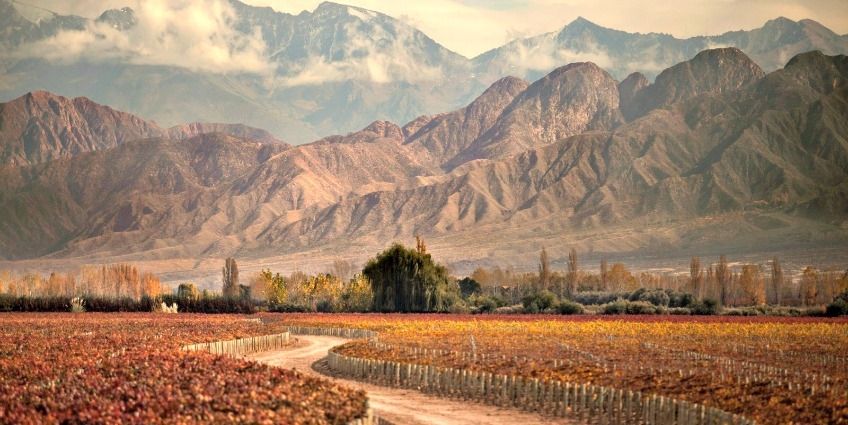 The vineyards in Mendoza are tucked up against the Andes mountains and produce rich, intensely fruity and age-worthy reds with blackberry, plum and dark cherry flavours. Did you know that most winemakers in this area specify the altitude of their vineyards on their labels? The higher the vineyard, the cooler the nights, which has a beneficial effect on the wine's acidity and colour.
What to do?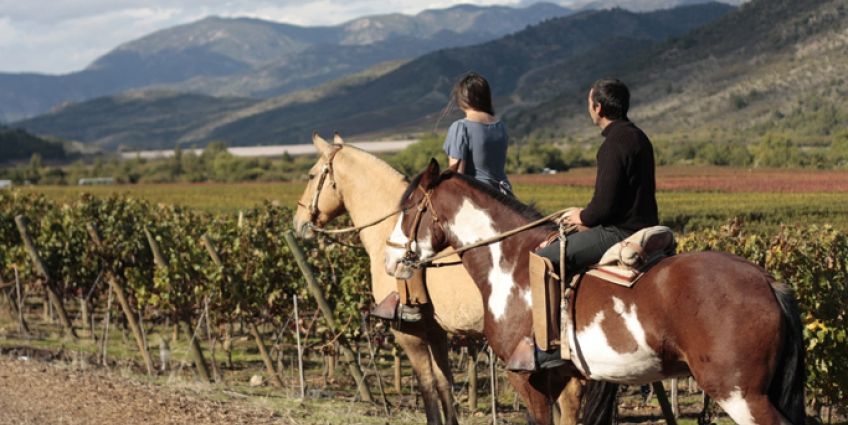 Go off the beaten path horse riding from winery to winery while sampling wines from boutique estates and tucking into a delicious lunch right at the winery.
Where to stay & taste?
A little wine hotel gem situated in the heart of Mendoza's wine route is Finca Adalgisa, only 20 minutes away from the city of Mendoza. The Furlotti-Moretti family who own it, have been living on the property for 3 generations. Visiting guests can wander through the Old House and its library and get a sense of how the family lived here in the past.
BAROSSA VALLEY, AUSTRALIA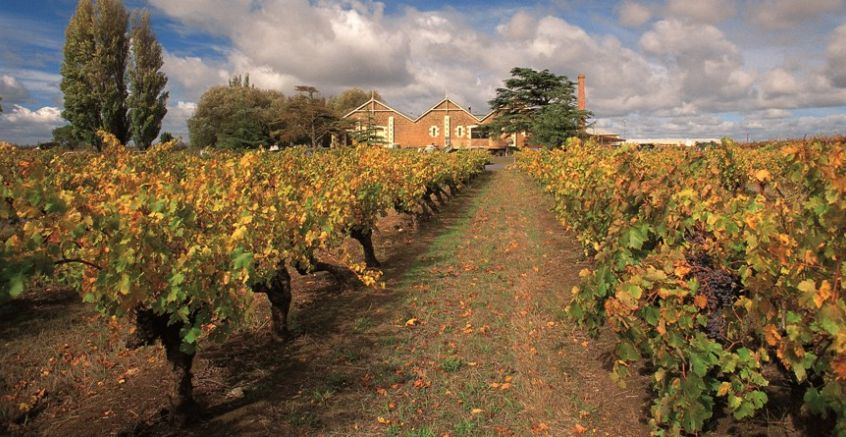 The Barossa Valley is home to some of the oldest Shyraz vines in the world. No wonder they produce some of the best new world red wines, synonymous to dark fruit and chocolate aromas. The very hot climate of the region means that the grapes are ripe very quickly and contain high level of sugar balanced by a low acidity.
What to do?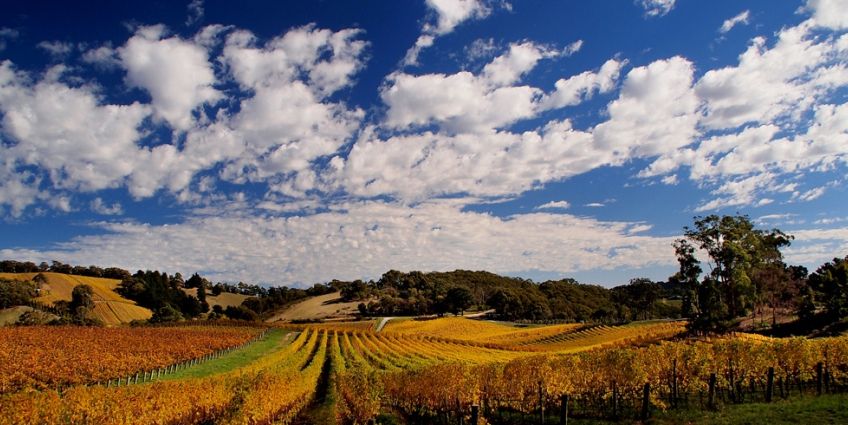 Discover the best of two world-renowned wine regions: Barossa Valley and Adelaide Hills while riding in a private limousine through the breathtaking landscapes South Australia has to offer. You will visit some of the oldest wineries in regions for guided wine tours and a gurmet lunch.
Want to know what are the Most Populat White Wine Destinations? Check our customer's favourites here.