There is no such thing as a bad time to drink wine. Fact.
Whether it's the generous and voluptuous reds that keep you warm through winter or a perfectly chilled glass of white wine on a balmy summer evening, there is a time, place and season for every bottle. And Bordeaux, with its wide, diverse offerings to suit all palates and occasions, should be your first port of call. Indeed, the plethora of wines produced in this world-famous French region can in fact be just what we need to herald the much-anticipated arrival of the warmer weather: there's so much more to Bordeaux than just the hefty reds of the famous châteaux, did you know for example that Bordeaux is thought to be the birthplace of Sauvignon Blanc! Here's our guide to some of the most exciting and affordable Bordeaux wines to enjoy this summer.
The Reds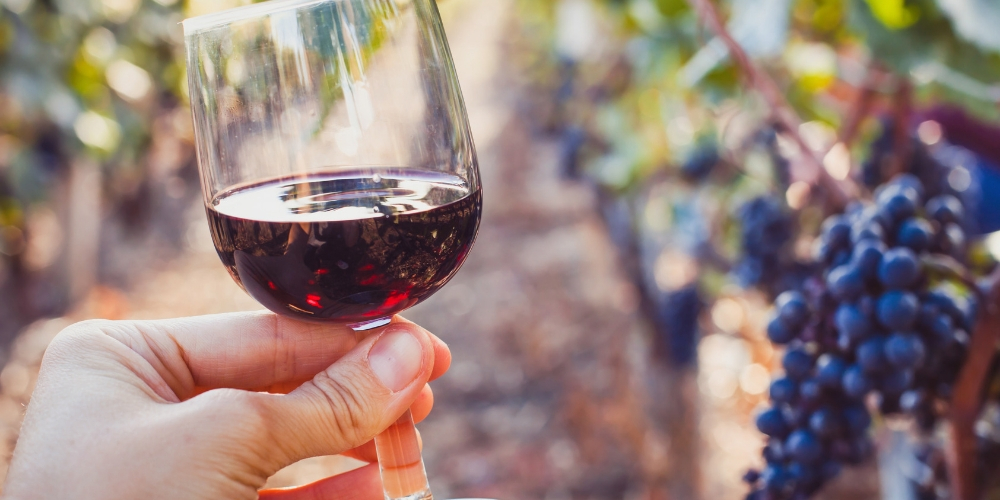 With red wine production in the region dominating white wine by almost ten to one, red wine is the logical place to begin when discussing Bordeaux. Famed for its iconic blends of Cabernet Sauvignon Merlot and Cabernet Franc, Bordeaux also offers delicious, modern fruit-forward reds at very affordable prices.
Lighter in style, these youthful reds are perfect to enjoy with grilled meats on the barbecue. The blackberry notes in the reds of Saint-Émilion are for me the ultimate match for meat (spend £15 – £20 for a really decent drop), and if you want to get ahead of the curve then now is the time to get to grips with the Merlot-dominated wines of the Côtes de Blaye, the rising star of the Right Bank.
The Whites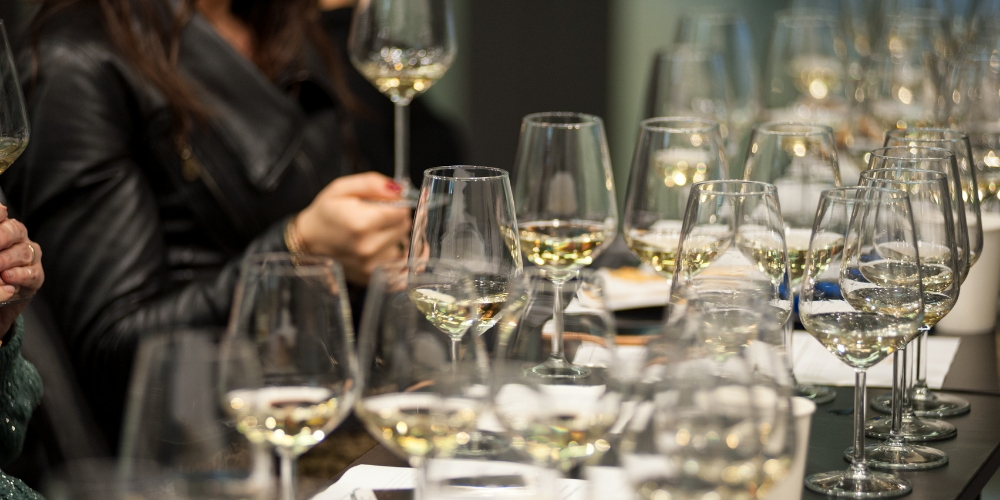 Now, as I mentioned, Bordeaux most definitely isn't just about Cabernet Sauvignon and Merlot. There are various white grapes grown here , with the most well-known being Sauvignon Blanc, Sémillon and Muscadelle, alongside some smaller parcels of more niche grapes such as Colombard and Ugni Blanc.
Bordeaux whites have a sophistication and serenity that is an ideal partner for all the best summer food – a plateau de fruits de mer with a chilled glass of Bordeaux Sauvignon Blanc? Perfection!. Dry and fresh, Bordeaux whites tend to be delicate and citrus-fruity, with notes of gooseberry and honeysuckle and freshness – Chateau La Louviere a delicious blend of Sauvignon Blanc and Sémillon from Pessac-Léognan region is beautifully crafted and offers an intriguing minerality
The Rosés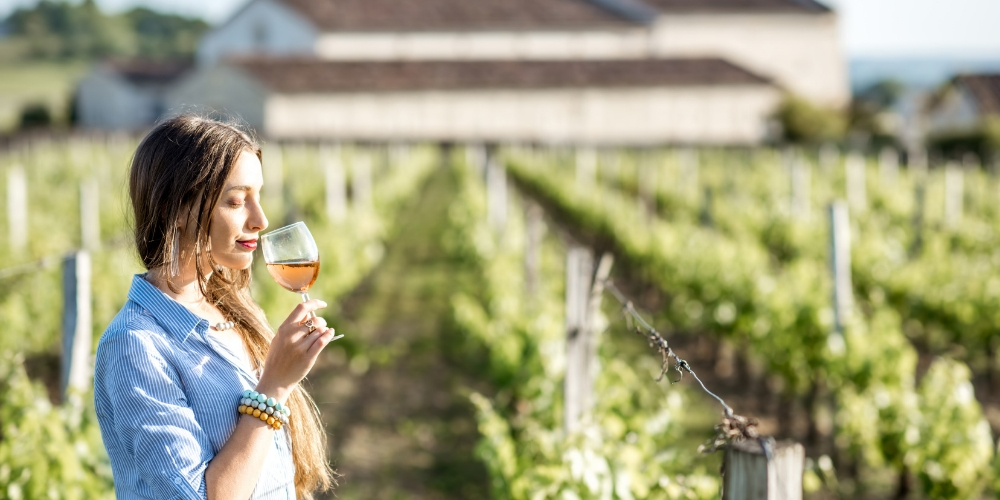 Onto the rosés and a little bit of history. Bordeaux has a long-standing tradition of rosé production. In fact, when Bordeaux wines were first making their name in Britain around the time of Eleanor of Aquitaine, the most highly prized wines were deep rosé pink known as clairet (which is in fact where the catch-all term 'claret' for red Bordeaux originates from). It wasn't until the late 19th century that this style of wine fell out of fashion and considered a by-product created in the pursuit of the revered ruby reds. However, as rosé has become more and more popular the world over, Bordeaux has reassessed its approach to pinks and now produces some truly outstanding rosés from its pantheon of red grapes.

Rosé is of course the ultimate in summertime drinking and is produced in a range of styles here – interestingly, thanks to the unique terroir of the region, the youngest, freshest rosés carry a hint of blue, whilst others deepen into a decadent rose petal pink closer to the original clairet. Accessible pink Bordeaux is everywhere, from Sainsbury's Taste the Difference Bordeaux Rosé – a steal at £8.00! – to the gorgeous pink grapefruit-y tones of this Château Haut Jonset Les Dunes Rosé.
The Fizz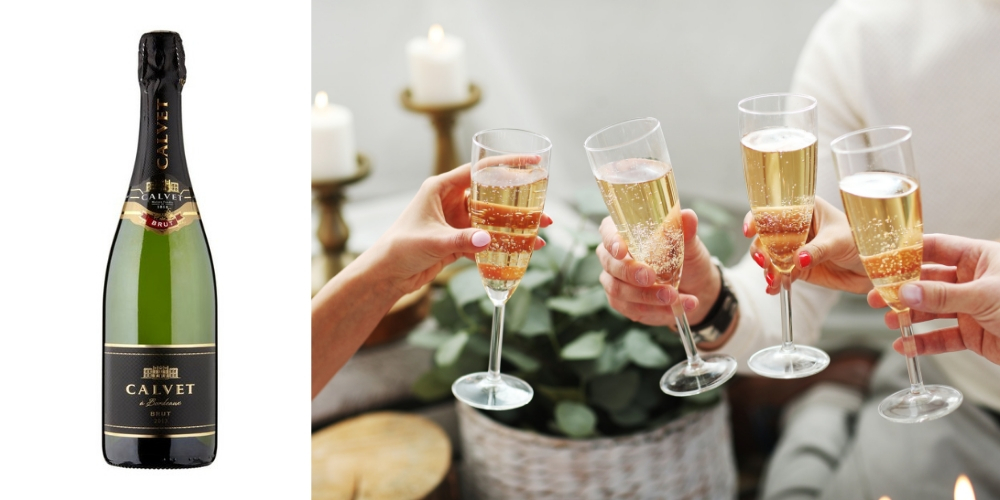 Whilst Crémant de Bordeaux only represents a small percentage of the region's output, demand for these wines is on the rise as we seek alternatives to more established and popular sparkling wine styles such as Prosecco and Champagne.
Crémant de Bordeaux is produced in both white and rosé from a whole range of Bordeaux's many grape varieties, from Sémillon to Cabernet Franc, and is just the ideal kind of fresh, easy-drinking fizz that's best served as an apéritif at a summer drinks party or celebration. These wines take the buoyant fruitiness of good fizz and elevate it to something a little more otherworldly, with fresh floral flavours complimented by a deeper, more sophisticated creaminess thanks to the time the wine spends ageing in the bottle. Ocado's Calvet Crémant de Bordeaux is a beautifully balanced example – the perfect cork to pop to celebrate summer!
The Sweets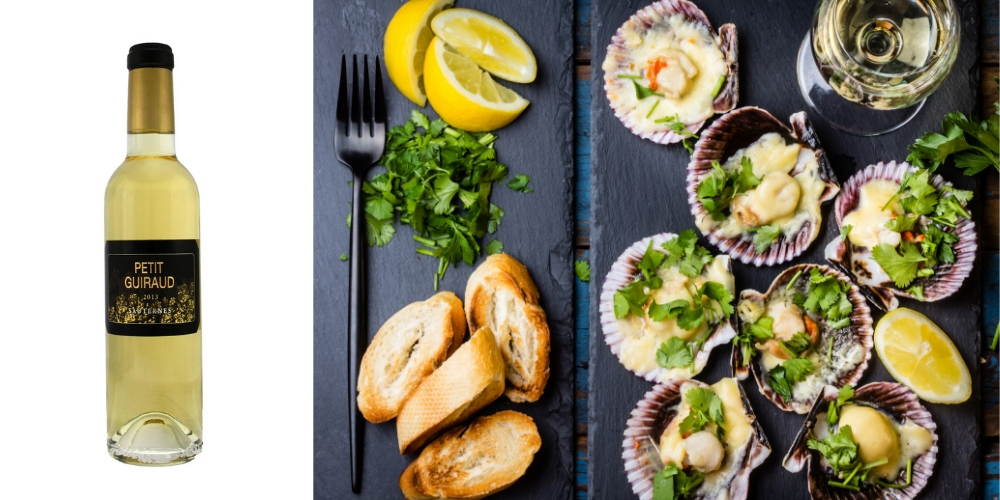 You'll probably know more about the sweet or late-harvest wines of Bordeaux than you think. Heard of Château d'Yquem and Sauternes? Of course you have. Well, the latter, along with Barsac from the Graves region, famously represent the complexity of Bordeaux wines at the other end of the palate. There are 10 other sweet AOCs to enjoy too, and you'll find these being enjoyed frequently by those with native knowhow. Why? Far from being restrictive from a food pairing point of view, Bordeaux sweets add an extra dimension to a meal that can carry through every course. As delicious as they are at 10-12℃ with foie gras or a chunk of Roquefort, anything with a hint of natural sweetness experiences synergy with Bordeaux moelleux. While many sommeliers are also experimenting with Thai and Vietnamese pairings for sweet Bordeaux wines. Really get yourself into Summer by exploring the diversity of late-harvest Bordeaux by starting in the highest producing region, and then adventuring further afield. This Petit Guiraud Sauternes 2013 is a modern, unctuous Sauternes with notes of apricot, date, meringue and almond cream, all rolled together and lingering through the rounded finish – try it with scallops or other fresh seafood for a simply sensational taste experience.
If you liked this article give us a shout! 🙂 Interested in knowing more about Bordeaux, why not go there and explore it for yourself? Here are the best wine and food tours in Bordeaux to inspire you and to give you a memorable experience! If you're already there, you'd better check out how to eat like a local in Bordeaux, if you want to get the most of it! Enjoy Bordeaux and make sure to share your story with us!