Santorini, Greece, is our region of the month for April 2015. There's so much to love about it, it's hard to begin describing. This beautiful island paradise offers a relaxing retreat for wine lovers who want to surround themselves with good food, even better Santorini wines and the most luscious views. We spoke to our Santorini Travel Guide Regional Expert who filled us in on all of his favourite things about Greece's little gem.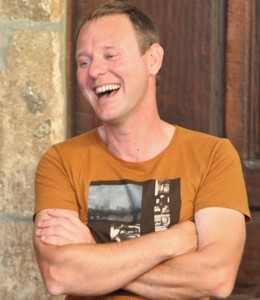 ABOUT VAIOS:
Vaios greatly enjoys conducting wine education presentations, local food industry speaking engagements & chats with our clients. He loves his role as wine educator & wine itinerary developer & ongoing communication with the individual wineries. He loves to share his passion for wine with all levels of wine consumers from the novice to the most discerning wine connoisseur & traveller. He looks forward to assisting each of our clients with a special, very personalised wine tasting journey.
GET TO KNOW VAIOS:
When did you discover your passion for wine?
At age 17.
What are your key highlights of the Santorini wine region?
The Santorini region has ancient vineyards and interesting cultivating techniques and it's worth hearing all about the history of it's wines!
When are the best times to visit Santorini?
Come anytime between May & September.
What is a traditional local wine and food pairing dish?
It would definitely be Assyrtico wine paired with a fat fish or seafood. Make sure you try this during your visit to Santorini!
What would be your top 3 tips for the keen wine traveler?
Taste the wines from the indigenous grapes
Pair it with local food
Have a glass of Vinsanto watching the sunset
Finally, which wine region in the world would you like to visit next?
Australia, because in my humble opinion, is the best representative of the New World's wines.
JOIN VAIOS'S SANTORINI WINE TOURS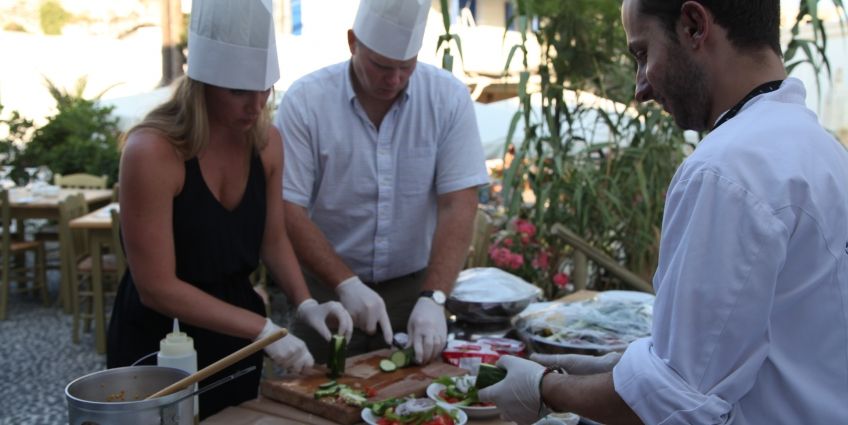 Discover Santorini with Vaios by joining him on on of his fantastic wine and food tours. Choose from the following…
Santorini Cooking Class and Wine Tour – Master those delicious Greek dishes during this 5 hour food tour. You'll visit a local vineyard before cooking and eating a mouth-watering meal with a local chef.
Santorini Wine Tour – Uncover the secrets of Greek winemaking as you embark on a journey of discovery. Visit three Santorini wineries and try 15 different wines with a professional sommelier.
READ VAIOS'S SANTORINI TRAVEL GUIDE
Since Vaios is the go-to guy for all things to do with wine and food in Santorini, make sure you read his brilliant Santorini Travel Guide!