The Buchon family's winemaking story began in 1887 when Emile Bouchon settled in Chile having moved over from his native Saint Emilion in Bordeaux, but it was in 2015 that Viña Bouchon rebranded as Bouchon Family Wines, highlighting the Bouchon family's heritage combined with a forward thinking attitude that aims to bridge past and future generations in both wine style and design.
Above all else the Bouchon family values tradition and wine identity as paramount in their continued vinous legacy, saying that, "A winery without a past is like a wine without character. But it also needs a future."
On top of their winemaking prowess, Bouchon are also soon to be launching Casa Bouchon – a wine hotel concept to match their successful winery. We spoke to them about their upcoming endevours and their winemaking history:
1. Tell us about the story, how it all started and the Bordeaux angle…
Well , it all started when my Great Grandfather came down to Chile from Saint Emillion looking for new opportunities. He established himself in the Colchagua valley and my grandfather continued from there. My father decided to move down South and towards the Coast to Maule, which is where we are now. We still have a lot of Bordeaux influence in what we do. We make wines with a lot of terroir expression – wines with identity, not the typical wines you might expect from the New World.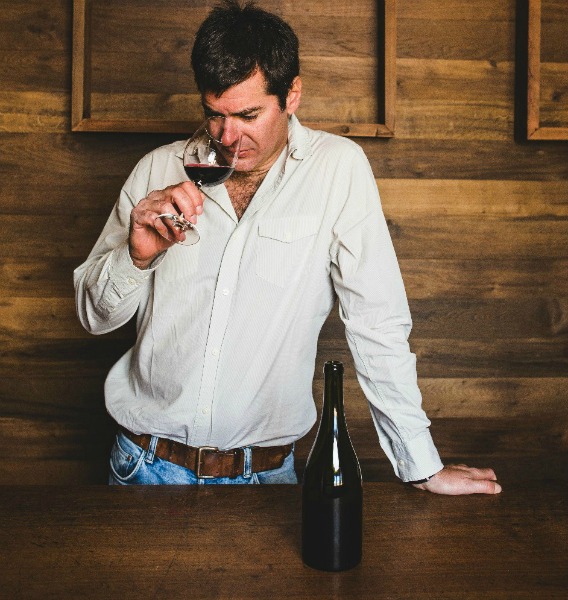 Julion Buchon
2. What sets Bouchon Family Wines apart from other local producers?
The story, the family and, most importantly, the terroir where we are. Our Mingre Estate, Santa Rosa Estate and the Las Mercedes estates are unique, we don't have anybody else next to us, so the wines that we produce there are completely ours and one of a kind. Also how you experience life there is like going back in time 200 years ago… and we want to preserve that.
3. Tell us more about your new brand identity: what sparked the new label and style?
We felt that Bouchon needed a new look and taste for the moment in which we are living. We have a new team: my brother Juan has joined my father and me to work on this new life project together, and we have also appointed Felipe Ramirez as chief winemaker – he's very passionate, young and enthusiastic for his craft and has winemaking experience from all over the world, most recently at Viña Carmen.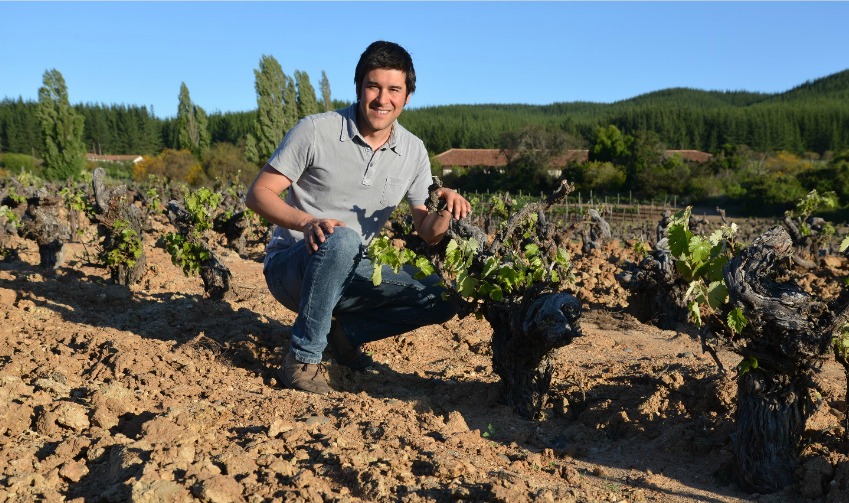 Felipe Ramirez, Chief Winemaker
The new image communicates our family traditions that began with deep roots in the coastal dry lands of Maule in 1887, combined with a more attractive, modern look to show our beginnings and our future aspirations of continued dynamic winemaking. I hope we got it right. First, we went back to our roots as winemakers: the new logos show an old Pais (mission) vine and grapes, typical of the Maule Valley. We chose a vine from Block 30 on the Mingre estate, which is dry-farmed and it is 100 years old. This summarises our past of heritage and tradition. But, at the same time, we, the future, the fourth generation of Bouchon, are working hard, exploring new things, tasting new blends and creating new wines
4. You are opening a new wine hotel soon. Do you see wine tourism as a new opportunity?
Casa Bouchon is not exactly new, it is and has been our family house since 1890, so it's filled with lots of tradition and heritage. Yes we see a lot of opportunity here. It won't be a typical hotel, it will be a family guest house. we want the guest to have a special experience, not just a night's stay. Here it is all about the wine, country life, horses, bikes, and relaxing – enjoying life.
5. What makes a memorable wine experience for you?
Drinking a quality wine, with great company – what else do you need? Wines inspire the best moods ever… and if you are at Bouchon then even better…..