Spotlight on Monaci delle Terre Nere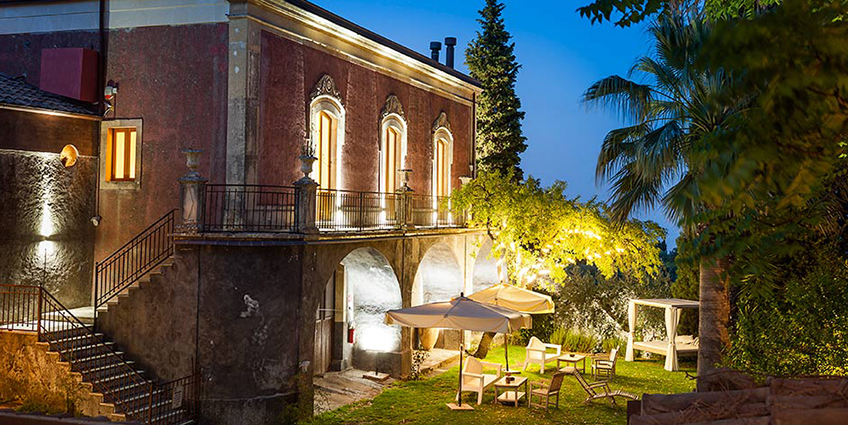 Photo Credit: Monaci delle Terre Nere
Nestled on the slopes of Europe's biggest active volcano – Mount Etna – is where you'll find Monaci delle Terre Nere. This country boutique hotel's purpose is to help guests relax and unwind, whilst they bask in the warm Italian sun.
Surrounded by picturesque views of the azure Mediterranean sea, Mount Etna and rustic Sicilian landscapes, Monaci delle Terre Nere is where people go to escape the fast-paced hustle and bustle of everyday-life that so many of us know all too well. Everything about this 24-hectare estate is focused on taking things slowly, to help people disconnect from their routines and reconnect with themselves.
And by taking things slow, the people at Monaci delle Terre Nere don't mean "lie in your room all day and watch television". In fact, there are no televisions in any of the rooms. However, there are a range of activities offered by the hotel to help you unwind such as Yoga, Pilates, massages and, of course, wine tasting sessions (to name a few).
Food is a big part of Monaci's ethos, so naturally the estate takes a lot of pride in growing its own ingredients on the farm within the 24-hectare domain. What isn't grown by the hotel, is sourced from local producers to ensure that guests have a delightful experience whether it be breakfast, lunch or dinner time. What's more, Monaci cultivates its own vineyards and thanks to the richness of Etna's terroir, it can offer guests a stunning choice of home-grown as well as imported wines.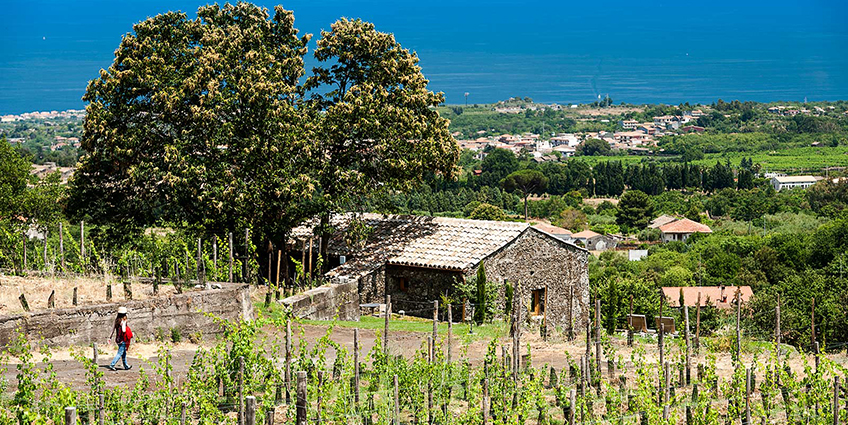 Photo Credit: Monaci delle Terre Nere
This place is ideal for couples or friends who need to get away from busy schedules and repetitive 9 to 5's. The unique location of this Sicilian estate makes it possible to indulge in sun, sea and mountain-tops all at once, whilst breathing in the crisp Mediterranean breeze and sipping on some of Italy's finest wine.
If you feel like you need some down-time to unwind, click here to start your Sicilian getaway.