Basking in tranquillity in the outskirts of Ribera del Duero, sits a former university built in the 16th Century, which over time, has become shrouded in unique architecture, history and charm.  While scholars may have once walked these grounds, it is now home to the gleaming gem that is Castilla Termal Burgo de Osma.
The Hotel and Spa
Famed for its slow pace of life, the hotel is home to 70 rooms (4 suites) and is a true escape from the hustle and bustle of reality we all find ourselves consumed within, all too often.
For those who enjoy a little self-indulgence, cast your eyes upon the state of the art spa with thermal and mineral based pools. As the sun beams down through the open skylights, glimmering across restored stone columns, you can't help but feel your stresses melt away. The hotel sits directly upon the Santa Catalina spring, which has long been associated with its healing and medicinal benefits and is used within spa treatments for a local touch.
A short car ride away you will find the village of Casillas de Berlanga, home to an 11th-century Mozarab chapel and now a historic spa. This tranquil paradise with its original columns and horseshoe arches is just another example of the relaxed pace of life you can enjoy.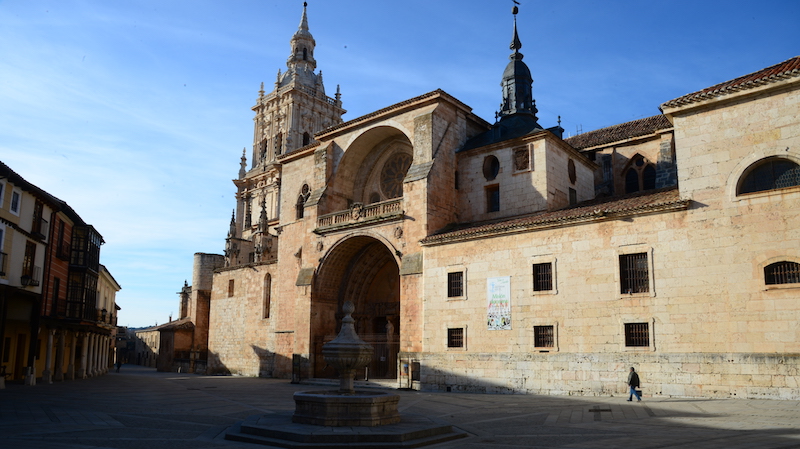 Gastronomy at Castilla Termal Burgo de Osma
Gastronomy is also a key focus, with the hotels bespoke restaurant 'Argaela' sourcing most of its ingredients from the local region of Soria. El Burgo de Osma (the province in which the hotel is located) has long been known as a gastronomic village, with specialities including crab, baked lamb and game – while you simply can't visit without trying the ember of vine shoots, local mushrooms and torreznos, translated as locally fried bacon rashers.
Just as your culinary expectations have been met, you discover the wine list: a selection of local wines from the neighbouring vineyards alongside a colossal selection from Ribera del Duero.
Just a 45-minute car ride away from the heart of Ribera del Duero wine region, there's so much to explore, making this the perfect escape for those who love sun, wine, great food and relaxation. The stunning architecture goes hand in hand with the pureness and local charm you can expect to discover. This is Spain at its finest.