La Verrière: A luxury villa in the heart of Provence
Provence is one of France's most beautiful regions, from its warm Mediterranean climate to its beautiful seaside cities such as Cannes and Nice (also known as the French Riviera). It attracts millions of visitors and celebrities each year. However Provence isn't all about the beach, as it is also a stunning wine region with rows and rows of vineyards stretching out across the area making for splendid, serene vistas. Within the heart of the Provence wine region, you will find a place called La Verrière, a magnificent private villa complete with décor à la Provençale. This authentic Medieval building has been lovingly restored to the highest standards to ensure guests have the most luxurious stay possible.
Going the Extra Mile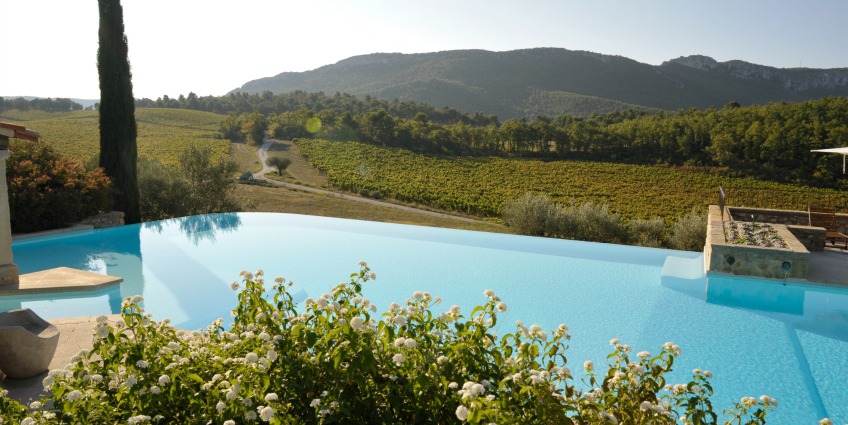 Surrounded by its very own vineyards and 350 acres of flourishing private forest, La Verrière is the perfect getaway destination if you're looking to relax and unwind. There are 4 suites and 3 luxury bedrooms for guests to stay in, accommodating for 14 guests in total (with additional room for children upon request). What this means is that you'll be able to get all the attention that you need during your stay, with trained and dedicated staff on-site. You even get a butler to make your visit just that little bit more special.
Despite the seemingly isolated location, don't make the mistake of thinking there is nothing to do, as the villa has fantastic facilities for guests to enjoy. If you fancy a game of tennis, you can head on down to the indoor tennis court for a quick game, set and match, after which you can drink from the resort's mountain springs should you feel dehydrated. If that sounds like too much exercise, you can always use the villa's Nintendo Wii to play a virtual game of tennis instead. The retreat also has a private gym, jacuzzi, table tennis and Pétanque – a highly popular activity in Provence. Additionally, bikes are available for you to use so that you may explore the various biking and hiking trails around the area. One of this resort's highlights is the heated infinity pool, which overlooks the vineyards below – can you think of a better way to enjoy the view? Naturally there is a wine tasting room in which you can book tutored wine tasting sessions or classes. And just in case you like to fly by helicopter, there is a helipad on site as well.
Authentic cuisine and cooking classes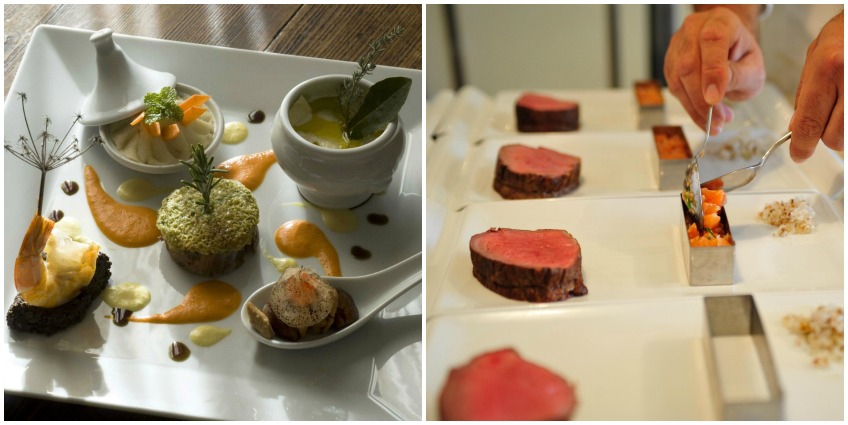 The cuisine at La Verrière will no doubt please your palate immensely. The villa's head chef recognises the importance of fresh ingredients, which is why fruits, vegetables and herbs are grown in the resort's garden. Olive oil and honey are produced on-site too, and La Verrière even raises its own lambs! You can also book cooking classes in case you want to learn a few Provençal tips and tricks in the kitchen.
We could keep going on about La Verrière's incredible rooms, location and facilities as there is a lot more to be said – have we mentioned there's a spa? But rather than read about it, we'd recommend that you go there and experience this amazing place for yourself! Book your stay here.