I'm a fourth generation New Zealander who has lived in NZ's best city, Auckland, for nearly 40 years. I ran my own physiotherapy practice for 22 years, until my passion for wine led me to launch my own solo wine tour company in September 2000.
In 2008 Random House published my New Zealand wine region guide, The Mad Keen Wine Buff's Road Trip (soon to be updated and released as an e-book). I write two regular wine columns – one for a monthly inner city newspaper and another for a quarterly glossy magazine.
---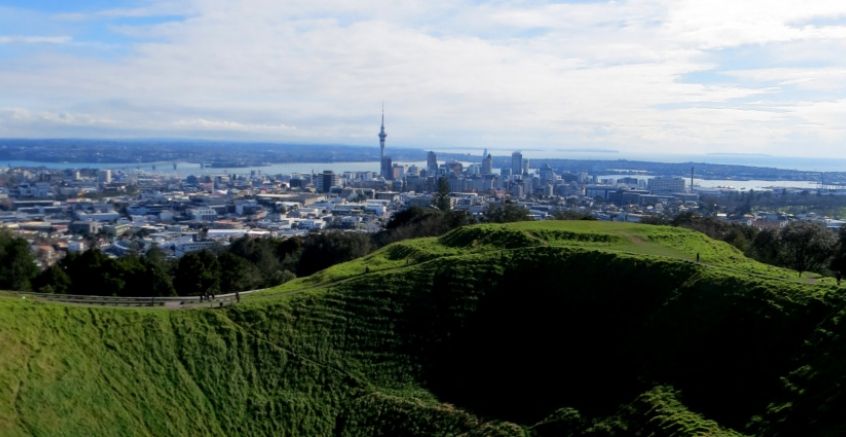 GET TO KNOW PHIL
When did you discover your passion for wine & food?
About 15 years ago I knew that I liked wine, yet I didn't know much more about it. But then I attended a wine appreciation course run by one of our top wine critics and writers, Keith Stewart. Keith was so entertaining and full of information that I was hooked – and felt a real passion to follow the endless, fascinating journey of finding out more about wine and its production.
What are your key highlights of Auckland, as a wine region?
I love the fact that Auckland has three spectacularly scenic wine regions (Kumeu, Matakana and Waiheke Island) – each with its own microclimate and specialty wine varieties.
Do you have a favourite wine or winery in the region?
It's very hard to have a particular favourite, but one winery I always go back to is West Brook in Kumeu. It is a small family winery, with a stunning lakeside location as well as award-winning wines and the most friendly and knowledgeable staff you could want.
Which region do you wish to visit next?
Having previously visited Tuscany, The Yarra Valley, Burgundy and Alsace – I hope to explore the Californian regions of Napa and Sonoma.
What is your favourite wine and food pairing?
One of my favourites would be freshly shucked oysters and Sauvignon Blanc.
Be sure to check out Phil's recommendations for the best wineries and wine bars in Auckland.
---
JOIN PHIL'S TOURS
Make the most of Phil's expertise by embarking on one of his fantastic Auckland food and wine tours. He's got 3 to choose from including:
Auckland Food & Wine Tour – Join Phil on an odyssey of Auckland's food and wine. Visit markets and enjoy cheese tastings, honey tastings, ice cream tastings and wine tastings.
Waiheke Island Wine and Food Tour – Catch the ferry to beautiful Waiheke Island where Phil will show you the island's best wineries.
Auckland Kumeu Tour and Mount Eden Visit – Discover the historic Kumeu region and enjoy winery visits, wine tastings, plus some incredible views atop Mount Eden.
---
READ PHIL'S AUCKLAND TRAVEL GUIDE
Since Phil is the go-to guy for all things to do with wine and food in Auckland, make sure you read his brilliant (and free!) Travel Guide.