My name is Anna Maria Fara, I'm Sardinian DOCG even though I travelled and lived in many different countries. After University, I moved to Paris, where I had already lived as student and au pair, but I quickly realised that I wanted to live in Sardinia.
When I was living in France, I started to appreciate wine; that's why in 2007, I graduated with my Masters in Wine and Food Marketing and Communication and after a very great experience as an intern in a famous Sicilian winery, I moved back to Sardinia.
For five years, I worked for the very innovative winery, Vigne Surrau. This was a fantastic experience where I had the chance to travel around the world gaining priceless experiences and building an important network in the wine business.
After thousands of wine tastings and hundreds of events, I felt I wanted to change and I needed a new challenge so I decided to work on my own.
Having been inspired by trips to Napa Valley and Tuscany, I became a licenced tour guide and started my own business organising wine and food excursions and tours in Sardinia, but with a special eye for culture and traditions that make our terroir so unique!
I'm a second level sommelier with a deep knowledge of Sardinian wines and producers and now, I'm so glad to guide guests through their discovery of the secrets of my land, surprisingly modern but with an ancient soul, into the true hearth of the island.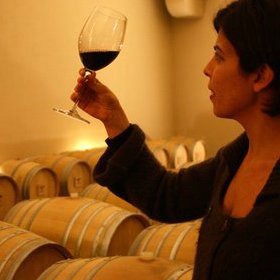 GET TO KNOW ANNA MARIA
When did you discover your passion for wine?
When I was young I hated wine! I just associated wine with the hard crazy work in the vineyards because I worked in my father's small vineyard since the age of 8, tidying up the vines under the burning sun of the Sardinian summer … I felt this was just a boring never-ending job!
I started to drink wine while I was living in France where I spent many years as a student, au pair, teacher and traveller. I enjoyed the French way of speaking about wines, terroir, grapes, and this is how I started to give a sense to all this hard work and understood why my father, who passed away too young, was so passionate about growing grapes in his vineyard.
What are your key highlights of Sardinia?
"Sardinia is more than an island, it is a continent," said the writer Marcello Serra, speaking about his own land, and it is true, not only for the diversity of landscapes and the climate changes from north to south, but also the richness of its peculiar habits, like the traditional dresses which are different in each village, the language, music, history, food, everything is somehow different from the mainland not to mention the wine: recent archaeological excavations have revealed that Sardinians grew vines since the bronze age 4000 years ago!
Due to its isolation, the island preserves an incredible variety of grapes growing in different terroirs. The Gallura region in the north-east is mostly known for the Vermentino growing in its granitic soil, the region around Nuoro is the region for Cannonau Classico, Bosa is the unique land of Malvasia. Only in the region of Oristano you will drink a fantastic Vernaccia; in the south-west we grow old vines of Carignano that survived the philloxera plague, and in the centre-south you can find ancient grapes as Nuragus or Semidano. In general, in Sardinia, international grapes are not very popular like in other regions of Italy.
When are the best times to visit Sardinia?
Each season, all year round is good for a wine trip to Sardinia: from April to mid-October you will enjoy the sea and beaches; from January to March the island is rich with festivals and ancient rituals including a Carnival that starts on 17th January, or the holy week before Easter.
But I think the smartest season for a wine holiday in Sardinia is at the end of May/beginning of June: the vineyards are green, the wine cellars are releasing the best wines, you can walk, run, bike through desert landscapes; you can bathe in the clear sea and sunbathe on the beautiful beaches and the days are longer, but the hot Summer hasn't yet started. This time of year is perfect if you're looking for the perfect wine holiday.
Do you have a personal favourite winery in the region and if so why?
I like many wineries, but I am particularly attached to Vigne Surrau, the winery where I took my first steps into the wine business and where I contributed to develop wine tourism in Sardinia.
What is a traditional local wine and food pairing dish?
Cannonau with roasted suckling pig is our most popular dish for wine pairing in Sardinia, but I am fond of a fresh salad with artichokes, sliced bottarga (mullet roe), olive oil and a glass of Vernaccia di Oristano. To end your meal you should try a Sardinian amaretto and a small glass of Malvasia di Bosa, two oxidised wines that represent the tradition of Sardinian winemaking.
Finally, what would be your top 3 tips for the keen wine traveller?
Organise your trip in advance because many wineries don't allow visits if you haven't made a booking.
Bring some cash if you intend to buy some bottles because very often small wineries don't accept credit cards.
Sardinia is a large island, you might drive few hours to reach the winery you were looking for. Mind the distances, plan your trip carefully or take a guided tour!
---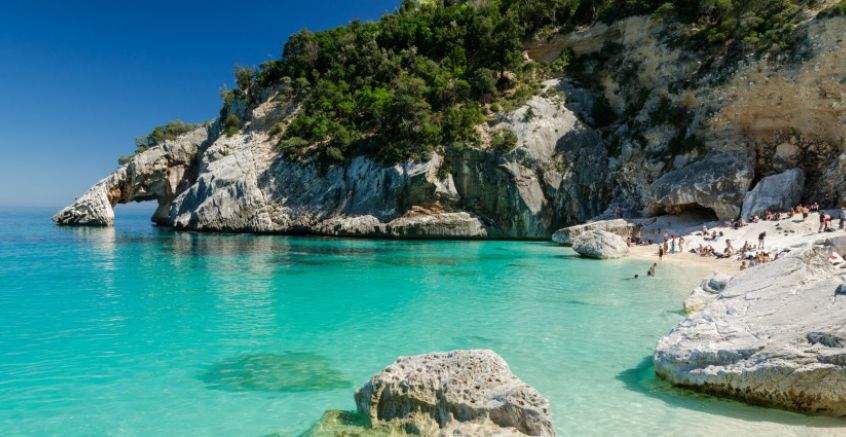 READ ANNA MARIA'S SARDINIA TRAVEL GUIDE
Since Anna-Maria is the go-to expert for all things to do with wine and food in Sardinia, make sure you read her brilliant (and free!) Travel Guide.
Get Your Travel Guide!