Our Polish expert, Aleksander is passionate about all things wine and food, and he loves to travel and to cook. Aleksander studied geography which let him discover the world in many ways, and combined with his tourism business you get an enotourism organiser and promoter with great tricks and trips to offer!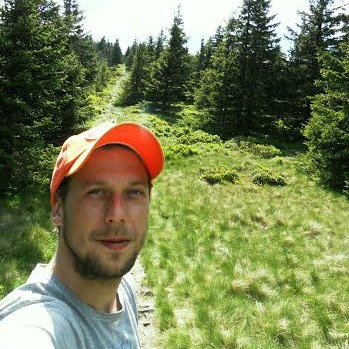 GET TO KNOW ALEKSANDER
When did you discover your passion for wine?
It was my passion for travel which came first, and then I discovered that wine is the essence of a place and the people living there. And good wine says much about both! It is 10 years already since I started following a wine and culinary path. I'm still discovering and learning wine and great people because wine people are great people!
What are your key highlights of the region?
If you're planning a holiday to Poland and our wine region in Central Poland you definitely should visit Wine Fest in Janowiec in May as well as the Film and Art Festival "Two Riversides" in August.
When are the best times to visit Poland?
I recommend travelling to Poland in the warm season. This means from the beginning of May, when everything is in blossom, and the full-green summer time up until early October, when the Polish "golden autumn" arrives.
Do you have a personal favorite winery in the region, and if so, why?
Last year I discovered a new place for me and my guests: Winnica Świdnicka (Lower Silesia). You won't find it brimming with tourists, or a fancy restaurant, but what you do get is a warm welcome, good wine and great sights all around you!
Which wine region in the world would you like to visit next?
Argentina!
Finally, what would be your top 3 tips for the keen wine traveller?
Get off the main tracks
Talk to the local people
Eat and drink wine with them
---
READ ALEKSANDER'S POLAND TRAVEL GUIDE
Since Aleksander is the go-to guy for all things to do with wine and food in Poland, make sure you read his brilliant (and free!) Travel Guide.
   Get Your Travel Guide!