As we raise a glass to the nation's favourite fizz on National Prosecco day (13th August), our thoughts turn to a brand that has been leading the way in Prosecco production since 1887, and one that now has a special place in our hearts at Winerist: Mionetto.
A few weeks ago we flew to Venice where after a short stay in Venice (and privat boat pick up from the airport – thank you Copestick Murray!) we jumped in the car for the short trip into the lush, green, rolling hills of Valdobbiadene, where the Glera grape is king. This was our first trip to Valdobiaddene and the thing that stood out most for us were the unnexpected rolling hills and the beautiful, lush, tall vines as we continued our ascent to the heart of Prosecco. Tasting ice cold, Extra Brut bubbles while looking over the vines and sampling some of the local dishes in an informal manner, it became clear what Prosecco was all about: no pomp and ceremony, just a daily celebration of life and good times. This is the world's most democratic fizz that you can pop as you would any bottle of still wine.
Here are a few things we learned about Prosecco:
1) Prosecco is not trying to be Champagne
Prosecco is an easy drinking, youthful fizz, made to be popped every day without huge pomp or ceremony. Champagne, however, is more complex in flavour and is more expensive to produce, which contributes to its higher prices. This is why Champagne tends to be cracked largely for celebrations, rather than as a refreshing, daily apéritif, like Prosecco.
A big reason for this difference is the production method: Champagne's 'traditional method' is much more time consuming, and therefore expensive, to produce than Prosecco as the bubbles are created inside individual bottles, which are then aged for months or years. Prosecco, on the other hand, is made in larger tanks to create the fizz, and after bottling it can be sold immediately. This is called the 'tank' or 'charmat' method and is partly why Prosecco is a lot cheaper than Champagne. Time is money, after all! It's also why Prosecco's flavour profile is more about simple, fresh, frothy pear and apples, rather than toasty, brioche notes of champagne.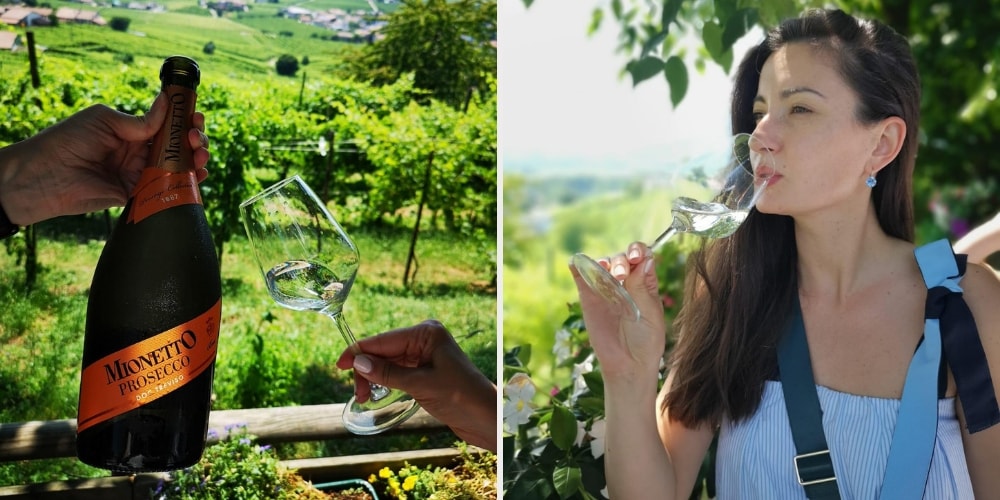 2) The grape used for Prosecco is called 'Glera'.
The key grape in Prosecco production is 'Glera' (this must be 85% of the blend). Combined with the simpler production method mentioned above, this makes Prosecco taste fresh and fruity.
3) Prosecco sweetness levels are super confusing!
We all know wine can be complicated, but the labelling of the sweetness ('dosage') levels of Prosecco are, in our opinion, pretty bonkers. Not everyone is even aware that there ARE different sweetness levels to look out for with Prosecco! Don't be that person. Here's what to look for on the label from driest to sweetest.
Driest: Zero Dosaggio/Nature
Then 'Extra Brut'
Then 'Brut'
Then 'Extra Dry' (who knew, right?)
Then 'Dry' (now this is just silly)
Sweetest: Semi Sweet/Demi Sec
So, if it's dry you want, look for Brut or Extra Brut – or zero dosaggio if you can find it!
4) Frizzante and Spumante mean different things
You may have seen some Prosecco labelled either as 'Spumante' or 'Frizzante'. Frizzante is technically 'lightly sparkling', and doesn't keep its fizz as long as spumante, which means 'fully sparkling', will. You can usually tell a frizzante by the special piece of string over the top of the cork. This is know as a 'spago' opening. Frizzante is usually cheaper than spumante, too. Sometimes you can also find still Prosecco wines, called 'tranquilo' wines. They are quite hard to come by, though.
5) There are different sub regions and quality levels for Prosecco
Prosecco is never just Prosecco. It comes from Northern Italy and can be grown in nine provinces spanning the wine regions of the Veneto and Friuli Venezia Giulia. The most important thing to note here is that quality Prosecco starts with DOC on the label (Denominazione di Origine Controllata) which essentially means it's been made in a controlled zone of production. If you want to go higher in quality, look for DOCG (Denominazione di Origine Controllata e Garantita). Like many parts of France, Prosecco from the DOCG quality level can now put their village on the label (look for 'Rive di…'), which ostensibly points to subtle differences in terroir characteristics. Did you know there was also a kind of 'Grand Cru' of Prosecco too? It's called 'Cartizze DOCG': the name of a hill 1,000 feet high which, arguably, grows the best grapes of all due to altitude and ripening ability.
Now, we are increasingly aware that Prosecco is never just Prosecco: there are different styles based on sweetness levels, different terroirs and even types of bubbles. In shops and supermarkets, many consumers admit that it's all a bit of a gamble as to whether they get one they like. And while quality levels can still be a tad hit and miss, there are some key brands you can rely on. After nearly 150 years, we think Mionetto has got it right.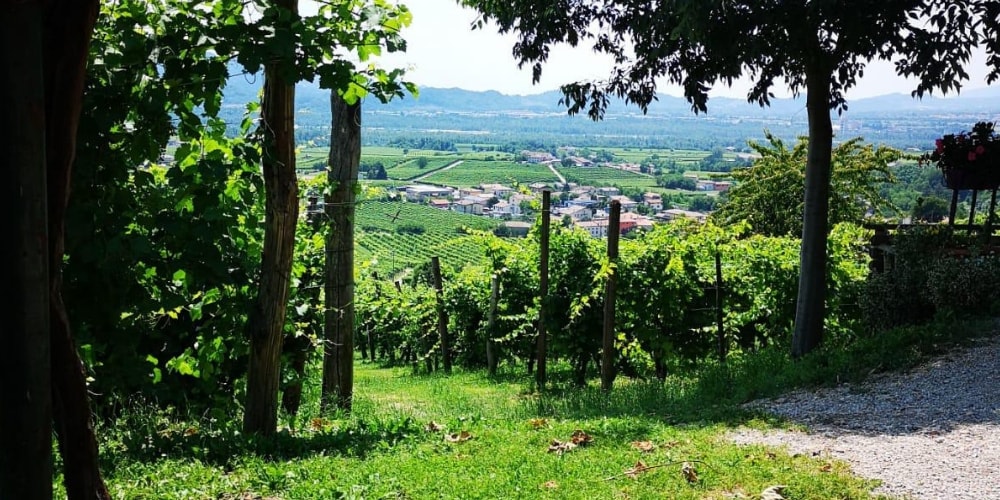 Mionetto brings that enviably effortless Italian style to a quintessentially Italian product – especially with their sexy new packaging. The family history as one of the original Prosecco producers means they have access to the finest grapes, thanks to tightly-held relationships with other growers all over the region that go back many years. These relationships also mean that it's not just quantity that's produced, but a diverse selection of qualities and styles, from their iconic 'orange label brut', to their DOCG Cartizze wines, right at the top of the pyramid.
Try some Mionetto Proseccos:
Off Trade:
Mionetto 'Orange Label' Brut NV
£11 Tesco Wine By The Case
Mionetto MO Valdobbiadene Prosecco Superiore DOCG Extra Dry
£14.99 (£12.99 mix six price) from Majestic
Mionetto MO 'Cartizze' DOCG Dry
£19.99 From Laithwaites
On Trade:
All wines and further details available through CopestickMurray.com
Fancy hopping over to Valdobbiadene via Venice yourself? Check out this tasting tour in Venice or book your own Prosecco adventure over at Winerist.com.