In Part 1, we have uncovered the fascinating history of Malbec in Argentina and how it evolved into the country's most planted grape variety.
What now for Argentina Malbec? Is it poised to go down the same road as Australian Shiraz did in the 1990's, will it only be a short lived fashion with wine drinkers? Because of this fear Argentina is keen to show it is not a one trick Pony, in fact many wineries have started to push other grape varieties, such as Bonarda, Cabernet and even cool climate whites and Pinot thanks to our high altitude terroir, all in bid to avoid the Australian curse.
However, the passion for Malbec in Argentina with its winemakers and grape growers has not stopped. Many in the industry believe Argentina has not yet reached its potential in Malbec and there is still much to be done.
When you think of Malbec – do we ever think about where that Malbec came from?
Wineries and winemakers now are not content with bottling and selling Malbec from just 'Mendoza' – in the last 5 years momentum has increased and wineries now study each region and sub-region closely to see how the difference in soil, altitude and climate has on Malbec. Wineries go as far as mapping out a whole vineyard, harvesting different sections separately, then fermenting and aging them in different tanks and barrels.
Instead of Malbec from just Lujan de Cuyo we now see bottlings of 'Agrelo', 'Perdriel', and 'Ugarteche'; Lujan is a big area and people are now appreciating these unique terroirs and how they change the face of Malbec. The result shows the many different personalities of Malbec and that this grape runs the gamut from plummy fruit, light and fruity to mineral, spicy, dark, and floral.
Take the winery Altos Las Hormigas for example, another Italian-Argentine project which is serious about terroir. In 2008 they started a Terroir project where they micro analyze each section in their vineyards all over Mendoza in order to find the best possible sites for planting Malbec. The result is three different Malbec's – 'Mendoza Classico', 'Valle de Uco Terroir' and 'Valle de Uco Reserva' – each designed to showcase different Mendoza regions and styles. Their Clasico is a mix of Lujan de Cuyo – which they use for fruity characters and Uco Valley to add spice and floral notes, a classic Malbec style. Their Uco Valley Reserva comes exclusively from specific cites in their Uco Vineyards which have been analyzed using micro zoning techniques and picked for their 'superior' grapes.
Thanks to the fact that Mendoza has no strict wine regulations, unlike France and it corseted AOC system Mendoza is awash with possibilities for winemakers and grape growers to experiment. Talking to excited winemakers here certainly gives one the impression that the evolution of Malbec in nowhere near stagnated and as wineries continue to search for and understand the terroir of Mendoza more profoundly, wine drinkers can look forward to drinking the results.
So, next time you reach for an Argentine Malbec take the plunge and look out for the sub regions and find a Malbec which suits you!
Written by: Myfanwy, our vibrant Mendoza regional expert and tour guide.
For more information on the Mendoza wine region, check out our Expert Mendoza Travel Guide!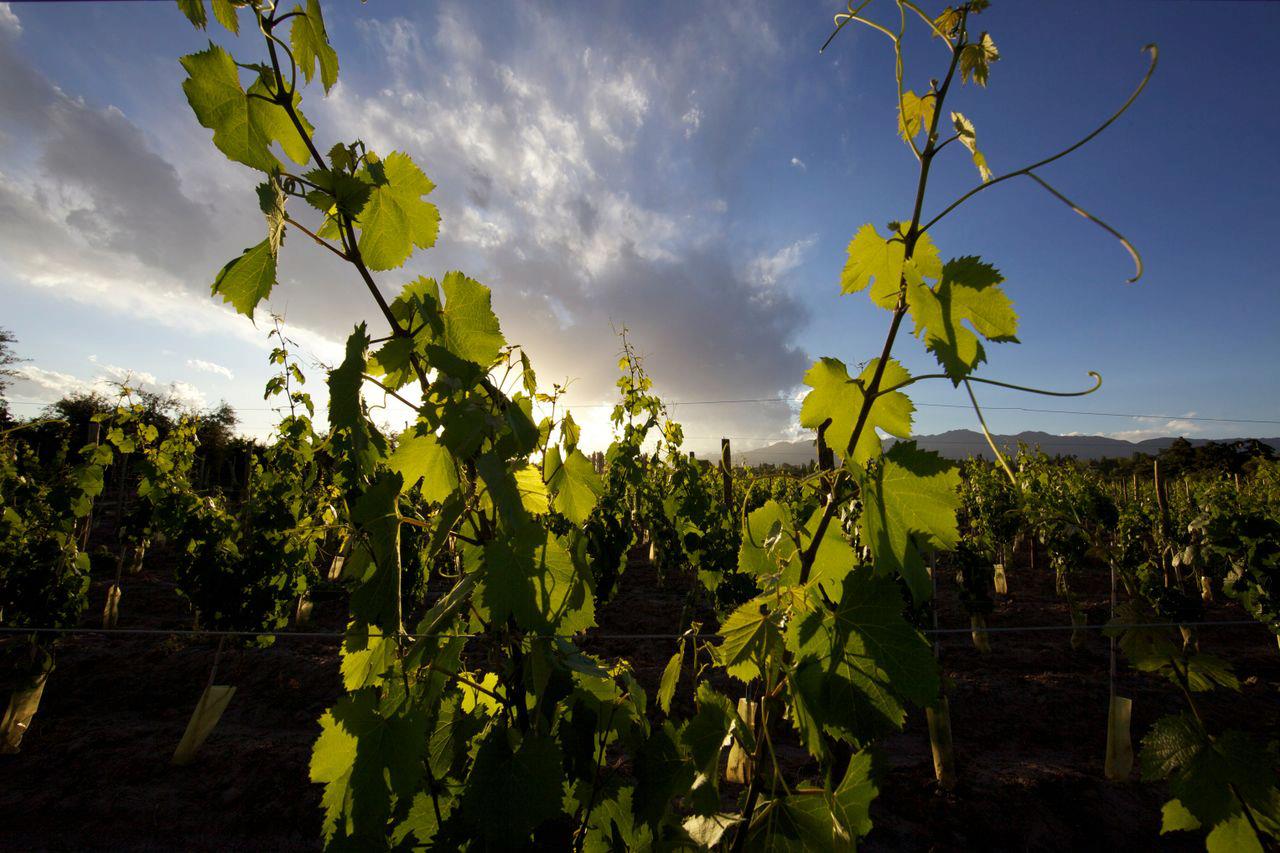 Malbec vineyards in Mendoza