Falling in love with the Luton Hoo Hotel, Golf & Spa was one of the easiest things I have ever done. Invited to attend one of the wine dinners hosted by the wonderful and dynamic winemaker Milena Pepe of Tenuta Cavalier Pepe, I was not expecting to taste delicious wines as well as find a hidden paradise only minutes away from London.
THE HISTORY
From the moment you step on the Luton Hoo grounds, you entere a place of peace and relaxation. The beautiful Luton Hoo is a place of history which played an important role in WWII. Here, Sir Winston Churchill had a wartime room used for meetings as well as overlooking wartime operations such as testing tanks before they were taken off to depots for war service. Also at the Luton Hoo, on 26th June 1948, Sir Winston Churchill addressed 110,000 people and thanked them for their support during the Second World War.
HOW THE QUEEN SPENT HER HONEYMOON HERE
Arrived at the hotel we were delighted to find out that we were staying the Queen Elizabeth room. Very early on, the Luton Hoo became a favourite spot for the Royal family as they kept on coming back to spend weekends and holidays here. Queen Elizabeth and Prince Philip spent some time here after getting married and it is in this suite that we were hosted. Out of the window, as far as the eye can see there are trees, beautifully manicured grounds and a lake, one of the many lakes found on the property. With the leaves changing, autumn seems to be one of the best times to visit the Luton Hoo. This is a perfect place for a relaxation as well as an active weekend away. As it is child and dog friendly, many families choose it as their perfect escape, exploring the grounds in the day by foot or by bike.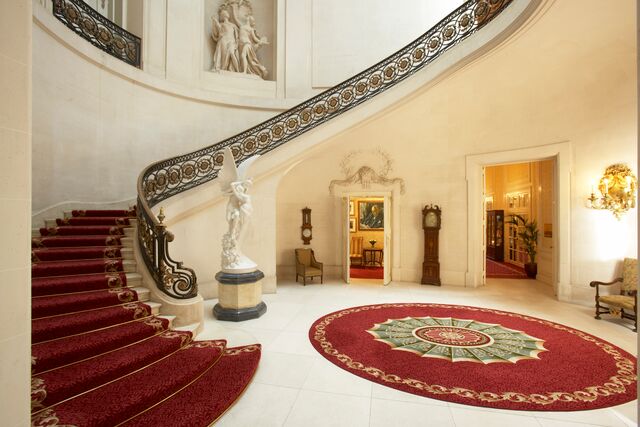 THE WINE DINNER WITH TENUTA CAVALIER PEPE
The Wine Dinner with Milena Pepe was hosted in of the hotel's exquisite dining rooms. Our evening started with Frederic Billet from Luton Hoo introducing the winemaker and with a glass of Irpinia Coda di Volpi DOC, Bianco di Bellona 2014 in our hand, listening to the history of family winemaking at Tenuta Cavalier Pepe. Milena is half Belgian and half Italian. She has the enthusiasm and great sense of humour of someone who got the best of both worlds. With great business acumen and passion for wine, she is truly invested in putting Campania on the map. Milena is definitely one to watch.
Sat at the dinner table, we started with the perfect pairing of Greco di Tufo DOCG, Nestor 2014 and soft crab tortellini, accompanied by a celeriac puree, thin strips of crispy pork belly, and a mouthwatering apple dressing.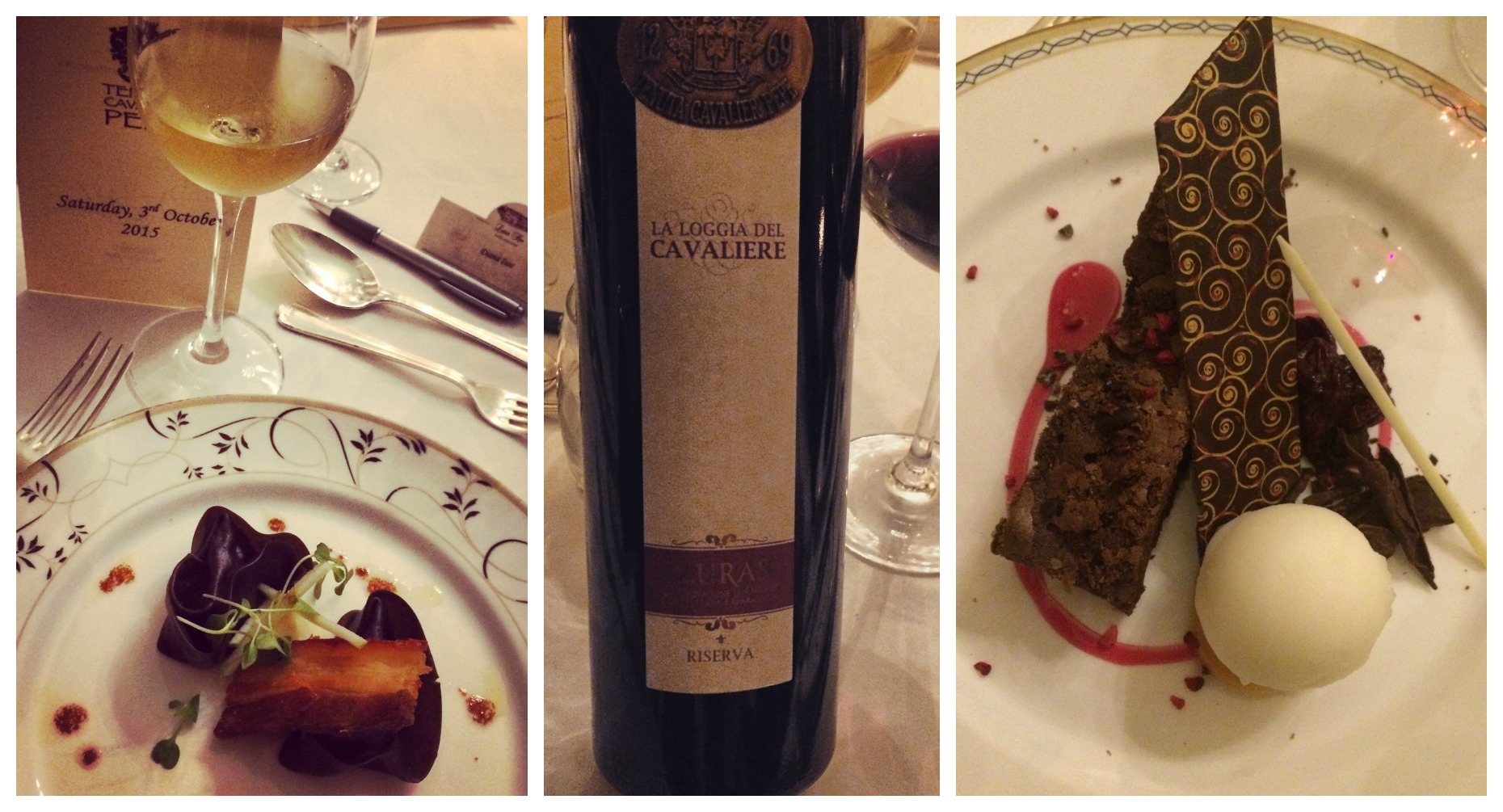 For the main course we had Fillet de Buccleuch, Scottish grass fed beef. Aged for 21 days, the fillet was served with a parsley and artichoke risotto, glazed beef cheek and a generous serving of Taurasi Riserva DOCG, La Loggia del Cavaliere 2008. This wine is bold and unsurprisingly, an award winning wine too. The alcohol is beautifully integrated, warm, lingering on the palate with notes of liquorice, dark cherry, vanilla, pepper and dark chocolate. The Taurasi is a wine which speaks a lot of the terroir and climate of warm Campania.
With the wine evening coming to a close, Milena introduced her secret concoction, an aperitif as well as accompaniment for dessert, the Cerri Merry. This was paired with a warm chocolate brownie, a creamy apple sorbet and a cherry compote which in itself would have been the perfect pairing for the Cerri Merry.
A glass of wine in hand, we headed for the gardens for great conversation about Italian wines, Campania and future wine dinners at this beautiful hotel.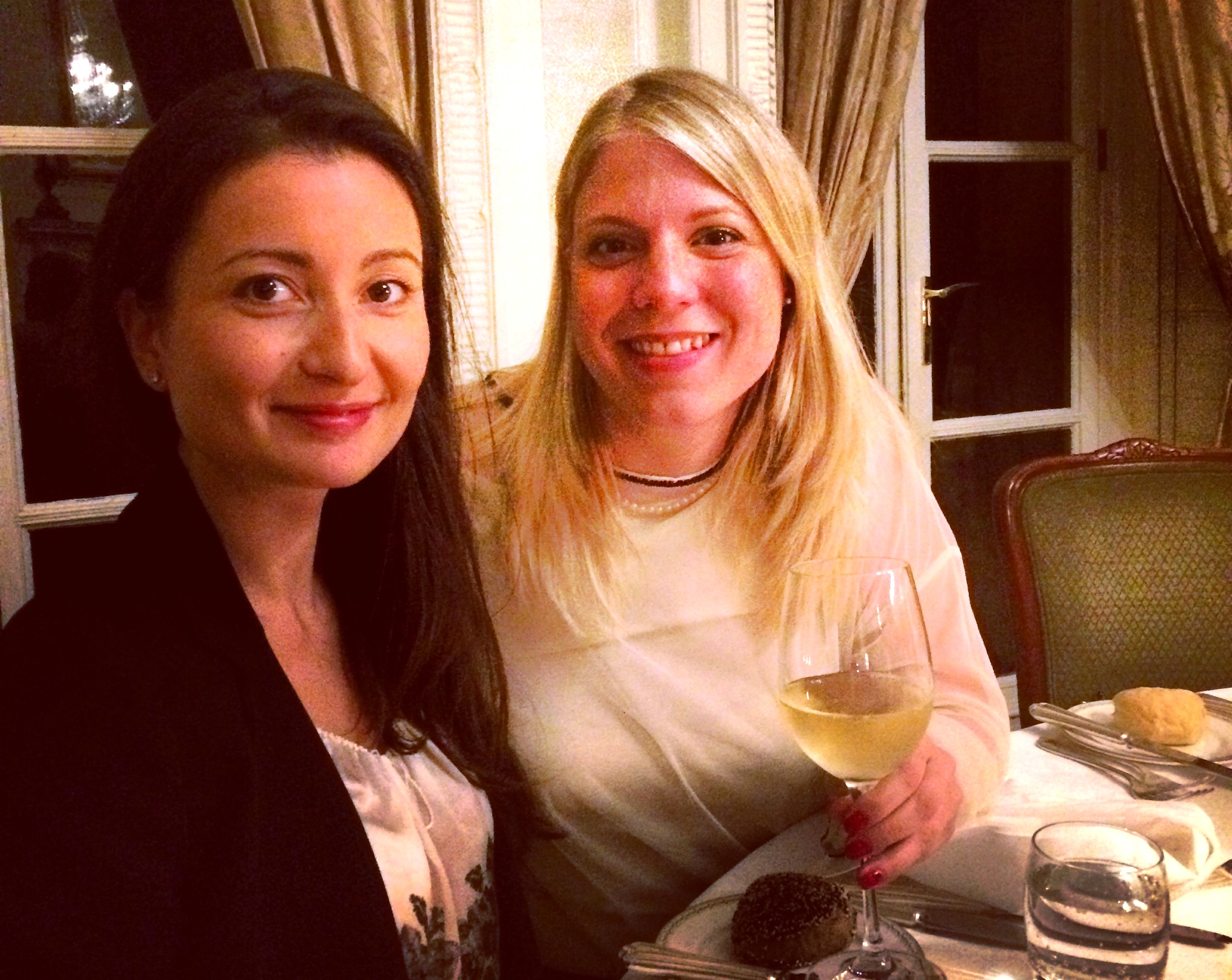 WHY CHOOSE THE LUTON HOO FOR YOUR NEXT BREAK
Our night of sleep at the Luton Hoo was so peaceful and we started the morning with breakfast in the luscious Ritz style room overlooking the gardens. An extended tour of the grounds followed and all along I kept on thinking what a fantastic party place this must have been. It is an absolute joy that today, elements of what was once a private home, have been transformed in areas of enjoyment for us, the estate visitors. The hotel is perfect in every season so here is what you really need to look out for.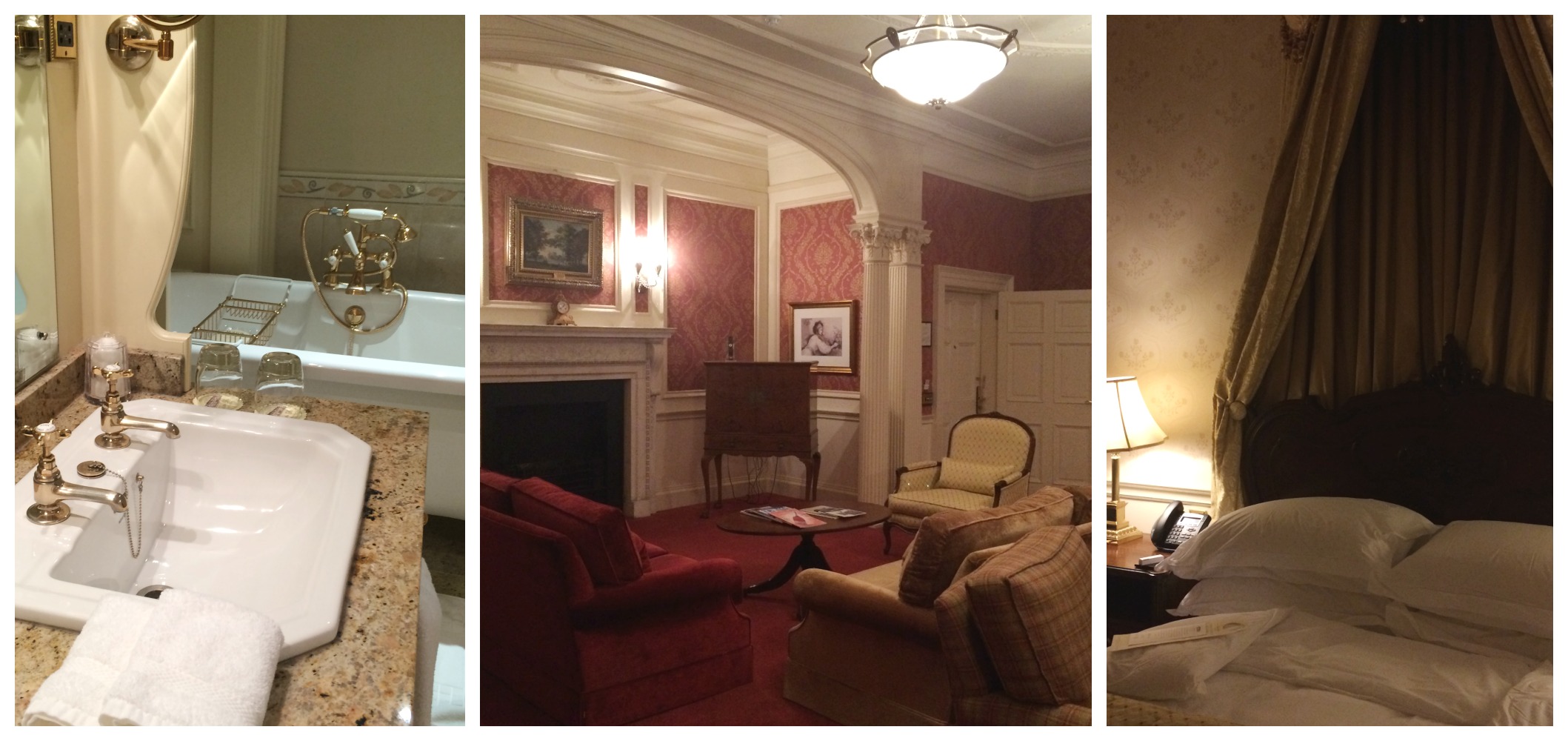 A HOTEL FOR ALL SEASONS
In summer and early autumn you will be able to enjoy all of the activities around the lake including bird watching, swimming and of course, the outdoor cinema which screens oldies, but goodies such as Breakfast at Tiffany's and of course the plethora of movies filmed at the Luton Hoo including Four Weddings and a Funeral, Enigma, Eyes Wide Shut, Vanity Fair to name a few. Needless to say a summer wedding here would be beyond spectacular.
In the spring and autumn this is a perfect place for half term breaks, pigeon clay shooting, hiking and biking. The Hotel is used for corporate retreats and the lake becomes a protagonist, with lake sports being organised as team building activities.
Winter must be magical at the Luton Hoo when it snows. The beautiful spa is the perfect relaxation spot on a cold winter'S day. Choose from one of the treatments or lounge by the pool with a book and a heart warming drink. The Brasserie which is located only 2 steps away, boasts a varied menu, a great wine list as well as a wine room. On the brasserie walls, you will find the photos of all the famous movie stars who filmed here.
Last, but not least, any golfer will find the Luton Hoo the perfect playground! The golf course here is somewhat challenging and great for the competitive streak in you. There are spots for beginners too and it get busy, so it's best to book in advance.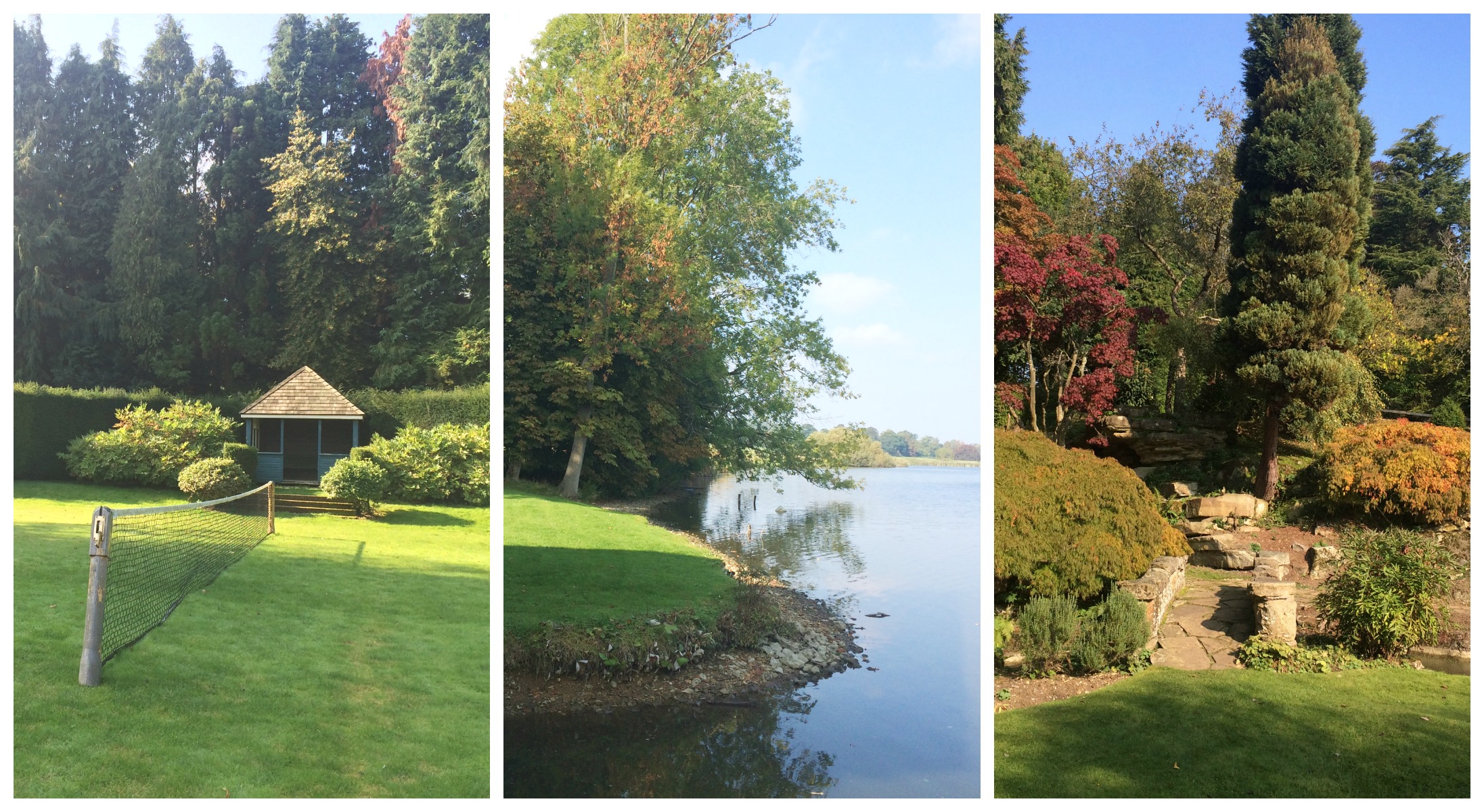 It was beyond surprising to find this spot only 30 minutes away from London. I will certainly be back and you should too. For the wine dinners, for the great parties, for a moment of peace and serenity. We all need it from time to time.
JOIN US FOR FUTURE WINE EVENTS
The Luton Hoo Hotel, Golf and Spa will be hosting a Champagne Dinner on the 14th of November. Don't miss out and join us for an evening of great food, drink and relaxation!