Who doesn't love a national holiday solely devoted to wine? Well, the lovely people of a small country squeezed in between Romania and Ukraine certainly do.
Despite not being especially well known for viticultural excellence, Moldova has some serious history of winemaking, and so it's perhaps not surprising they want to show it off. We're glad they do too!
What is it?
This annual festival is not your average celebration of the end of the grape harvest. Of course wine takes centre stage, and in a country with more than 140 wineries you can be sure of finding something that'll tickle your taste buds. Luckily for us, Moldova covers all the main wine bases and the event will showcase a wide array of red, white, rosé, sparkling, sweet and fortified wines.
Whilst you'll find classic grape varieties, with everything from Chardonnay and Riesling to Cabernet Sauvignon and Pinot Noir, it is the local varieties on display that really make this event special. Particular standouts are the white varieties Fetească Alba and Fetească Regală, and the red grape Rară Neagră. Seriously, what more could you ask for?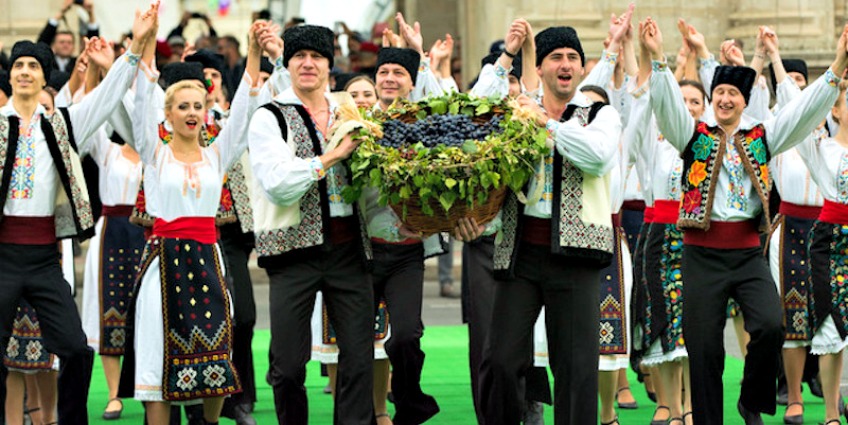 Credit: gov.md
What's more, as wine is so intrinsically woven into Moldovan traditions and folklore, there's also an opportunity to sample traditional food, enjoy some great music and dance along with the locals. There are traditional costumes and handmade trinkets aplenty, all helping to make this festival a real feast for the senses. This truly is a celebration of all things Moldovan and provides the perfect opportunity to get an insight into this country's rich culture and explore an underrated wine-producing nation.
The event has become a key part of the cultural calendar, attracting not only winemakers and wine lovers alike but also some pretty important guests – don't be surprised to see the Moldovan president dancing his way between the stalls.
Where is it?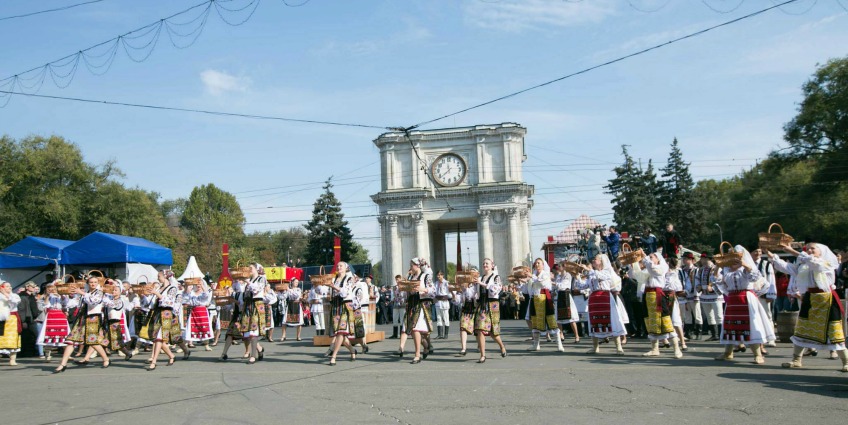 Credit: Moldova Wine Day
The National Great Assembly Square in Moldova's capital city of Chișinău will play host to National Moldova Wine Day. The areas surrounding this city have grape-growing traditions that date all the way back to medieval times, and the festival draws upon this deep-rooted and rich cultural heritage.
When is it?
Held on the first weekend of October every year, 2018 will be the 17th edition of this festival that was first launched in 2002, following state support for the country's wine industry and as an opportunity to promote national traditions.
This year, it falls across the weekend of the 6th and 7th October – that gives you plenty of time to get your flights and accommodation sorted!
To get you in the mood: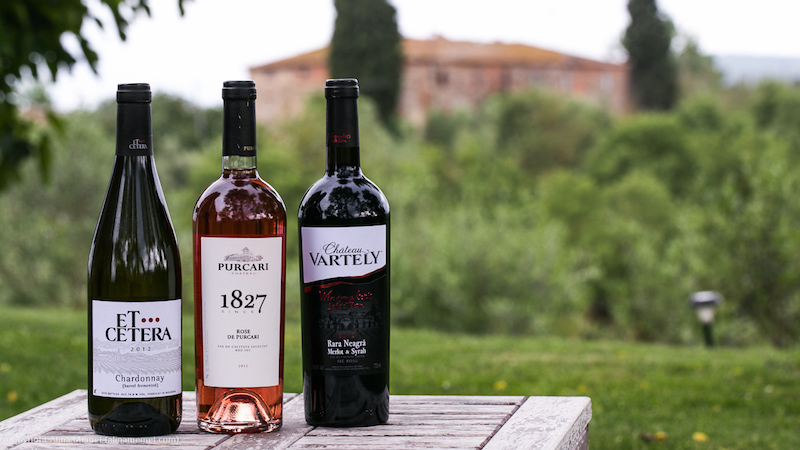 Credit: allwine.ge
As the festival isn't for a couple of months, here are a few bottles that demonstrate the breadth of the wine offering this underrated country has.
Plum Valley Cabernet Sauvignon 2017 (RRP £8.49 from Laithwaites)
This wine is a great starting point for any foray into the Moldovan wine scene,bringing you the comforting familiarity of claret but with a slight edge. Plum Valley delivers ripe red fruits, a powerful blackcurrant hit, and soft tannins that will leave you going back for more (…and more…).
Chateau Purcari Vinohora Fetească Albă & Chardonnay 2015 (RRP £17.95 from Romanian-Wine)
This award-winning, limited edition blend of a local Moldovan variety and an international stalwart in Chardonnay is testament to the quality of Moldovan winemaking expertise. You'll get plenty of pear and floral aromas on the nose, whilst the palate brings more of that lovely pear as well as a slight coconut richness. Yep, you've just opened bottle number two…don't say we didn't warn you!
Budburst Blush 2017 (RRP £8.99 from Laithwaites)
A delicate rosé perfect for the summer, this wine is grown organically in one of Moldova's most prominent wine regions. Citrus and floral notes dominate but there is a distinct strawberry aroma too. The whole lot is rounded off with the kind of stoney minerality often associated with Provence's finest pinks. Lip-smacking stuff!
Moldovan wine definitely deserves more recognition, so get this date in the diary and have a toast to the hardworking winemakers of this fabulous little nation!
Don't miss our other pieces on Moldova this month – here are 5 reasons why you'll fall in love with this beautiful country, and its fascinating wine history!