Provence's most beautiful season takes place between June and August, when the famous Provencal lavender fields are in full bloom! If you are planning a visit to the south of France, then bear these months in mind as the beauty of the lavender will turn your Provence holiday into a perfect summer wine escape! Not only do you have the great wine and food that is on offer all year round, but the aromas and colours of the blooming lavender make everything all the more beautiful. There are also many avender-filled activities available to travellers visiting the region.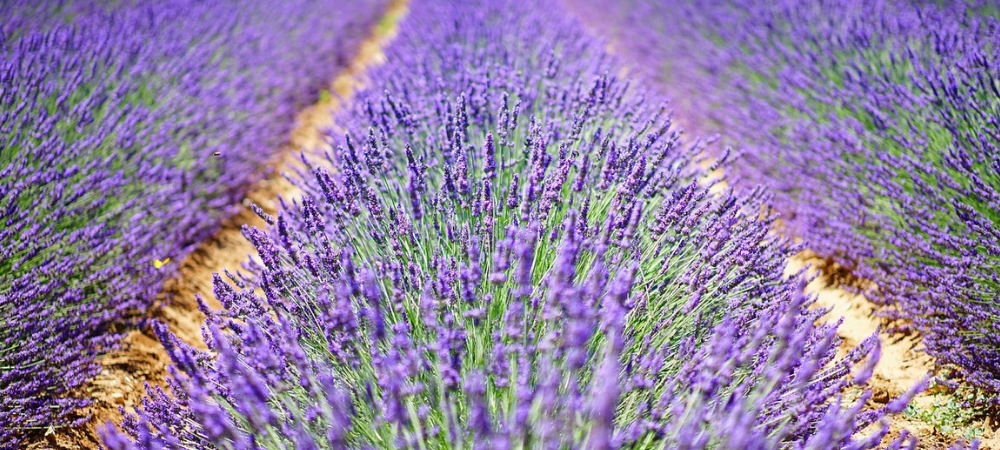 When to go: To catch the fields of lavender at their best, visit between the end of June to mid-July (this depends on the rainfall throughout the year). From mid-July to mid-August, harvesting takes place and this is a cause for celebration, so if you do make it to Provence during the summer, be sure to celebrate the lavender – with some of the region's famous rosé wines too!
 What to do and where to go during Provence's lavender harvest season:
Picture-Perfect Lavender Fields
From mid July in Provence, catch the endless purple prairies by visiting the Plateau de Valensole, one of the main two areas of lavender cultivation. Nicknamed the "breadbasket of the region," the Plateau de Valensole is an 800 square kilometre large plateau dedicated mainly to the cultivation of lavender and grain.
In August, lavender distilleries and farms play open house, making it a great opportunity to learn about the harvesting and distillation process and even participate in the creation of the revitalising lavender essential oil in some cases. There are a number of lavender distilleries throughout Provence open to visitors during the summer and plenty of lavender joy to be had, including…
Musée de la Lavande
At the Lavender Museum in Cousellet you will learn everything you've ever needed to know about the history of cultivation of lavender.
Address: Lavender Museum, 276 Route de Gordes, BP16 – D284220 Coustellet
Fête de la Lavande in Valensole
On July 19th, the Tourism Board organises the Fête de la Lavande in Valensole with a display of lavender-decorated floats; guided tours of the lavender fields and distilleries as well as explanations of the distillation process will be taking place in the festival itself and there will be plenty of activities for children as well.
Fête de la Lavande in Sault
The Lavender Harvest Festival in Sault takes place on the 15th of August. There's a lot going on in the festival. To name a few: a lavender cutting championship, parades with folk groups (keep an eye out for traditional Provencal costumes), sale of local products, live music, fresh local produce and wines! There are also lavender games for adults and children. Don't forget to try the lavender ice cream!
---
Take a trip with us to Provence's Lavender fields
See our lavender tours and distillery visits!
Provence is such an insipirational region and has so much to offer in terms of food, architecture, history, art and wines. Discover some of our best experiences in Provence. Santé!