Last night, with a sense of the joy and freedom that comes with being able to attend a real live event in person after so long in lock down, we joined the launch of Ornellaia's Le Serre Nuove dell'Ornellaia 2019.
The event was at the beautiful art deco Comptoir Robuchon in Mayfair. A gilded, marble affair, reminiscent of a 1920s ocean liner. A perfectly ornate and stunning venue for the celebration of an incredible new release.
The name Ornellaia is synonymous with fine winemaking and is famous for crafting some of the most sought-after wines in Tuscany. Part of the original "Super-Tuscans", the estate is situated along the Tuscan coastline, close to the medieval town of Bolgheri and the iconic cypress-lined approach.
In just over 35 years since their first vintage in 1985, the estate's hard work and dedication combined with an optimal terroir and microclimate have led to critical acclaim both at home and on the international scene.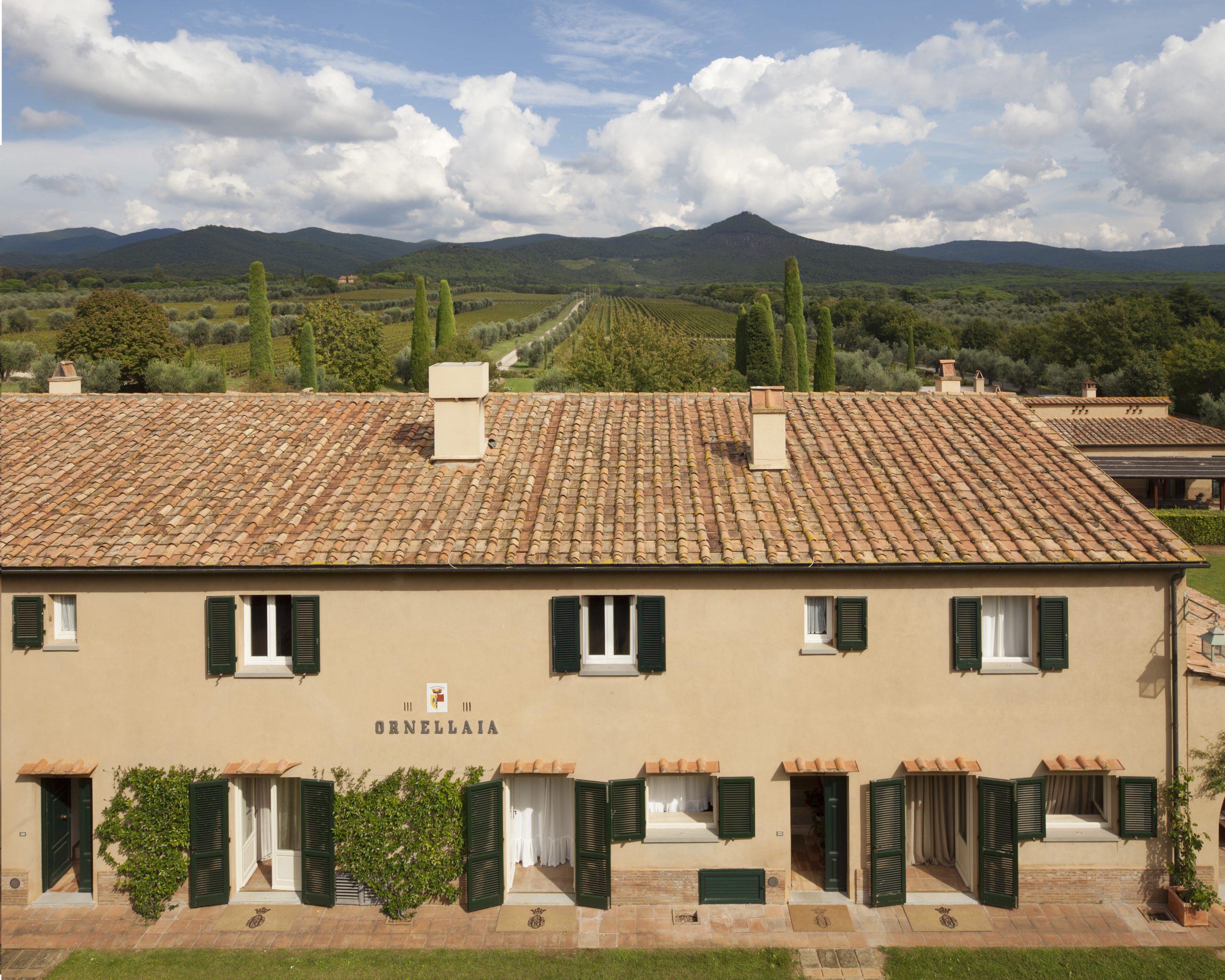 Ornellaia Bolgheri DOC Superiore and Ornellaia Bianco are the estate's top wines, ensued by the second vin Le Serre Nuove dell'Ornellaia, Le Volte dell'Ornellaia and the white Poggio alle Gazze dell'Ornellaia.
The family behind this iconic winery are the Frescobaldi's. With 700 years of history, they seek to combine tradition and experience with innovation, creativity and the pursuit of excellence.
We had the pleasure of trying three previous releases in addition to the 2019. The beauty of this was experiencing the change in flavour and depth that the years in the cellar bring to the wine.
Made with the same passion and attention to detail as Ornellaia, Le Serre Nuove dell'Ornellaia is a true "second vin". A blend of Merlot, Cabernet Sauvignon, Cabernet Franc & Petit Verdot, it combines approachability and a depth of flavour with proven ageing potential.

On the nose the Le Nuove dell'Ornellaia 2019 has notes of ripe red fruits, accompanied by a lively balsamic vein with aromatic hints of cypress and eucalyptus berries. The wine is soft and silky in the mouth, filling it with an elegant tannic texture and a persistent finish.
Where to try or buy
Le Nuove dell'Ornellaia 2019 is available in many of London and the UK's finest restaurants and bars as well as internationally in the US and across the Globe.
In Mayfair, where the event was, you can of course visit Comptoir Robuchon to enjoy Ornellaia's wines or nearby Amazonica (my tip; ask for the wonderful Alessio, an amazing and super informative sommelier we met at the launch).
And, if you'd like to find out more about the estate and their wines, get in touch.
---