An ancient region nestling at the 'heel' of Italy between the Adriatic and Ionian seas, Puglia is often referred to as 'the garden of Italy' thanks to the quality and abundance of its food, olive oil and wine production, with some of the best wineries to visit in the country to be found here. This is a peaceful, rural destination loved by those on wine holidays thanks to its historic towns and rolling farmland (be on the look-out for the amazing traditional Trulli houses!) set against the backdrop of the stunning Mediterranean coastline. So, if you're here to find out more about the best wineries in Puglia then you're in luck!
The second largest wine-producing region in Italy, Puglia has a proud and understated wine heritage, with an astounding 25 DOC areas already in existence (the Italian classification Denominazione di Origine Controllata is a hallmark of quality) and numerous new producers working tirelessly to further increase the quality and profile of their wines. This tranquil part of Southern Italy should absolutely be on the list for your next trip to Italy – for some inspiration and insight, read on to discover our list of the best wineries in Puglia to visit.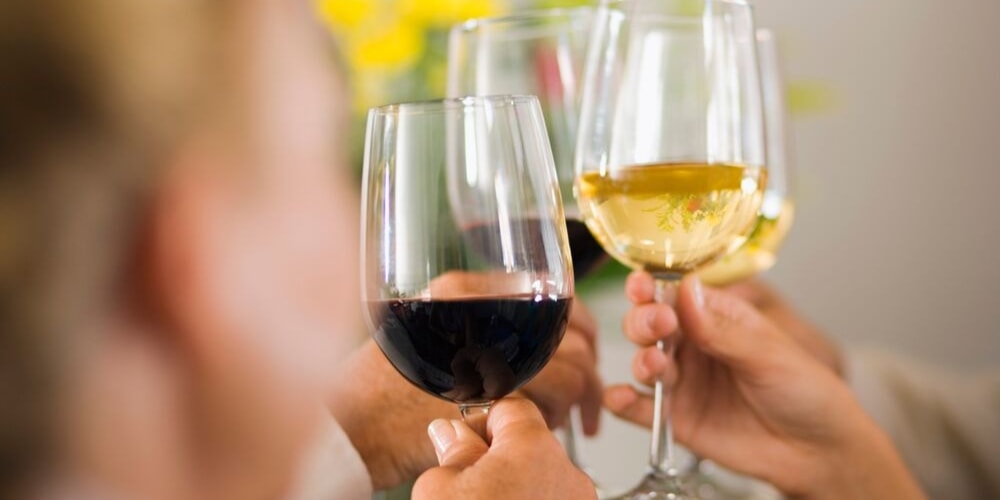 Just a stone's throw from the Mediterranean coast, this historic winery dates back to the 1700s and has been lovingly restored by Raffaele di Tuccio and his family, who still operate the business today. Antica Enotria is on our list as one of the best wineries in Puglia to visit for its production of high-quality wines using a whole host of indigenous Italian grapes, from Sangiovese to Falanghina, as well as running fabulous wine tasting experiences and tours which immerse visitors in the calming rhythm of winery life. Certified organic, the winery also produces wonderful olive oil, tomatoes and artichokes and is also part of the official Italian Organic Wine Route for those planning longer wine tours!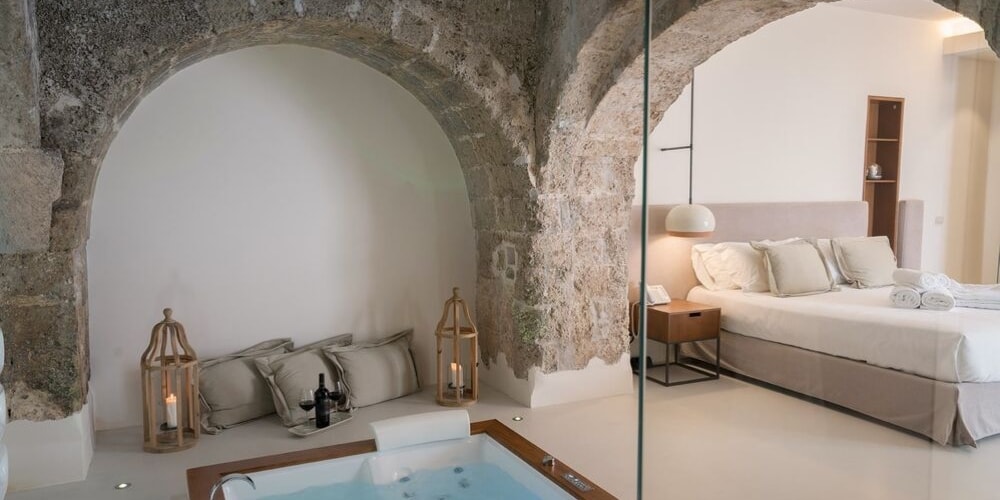 Photo credit: Masseria Amastuola
Another wonderful organic producer, Masseria Amastuola Wine Resort is a wonderfully scenic spot, with some vineyard areas (revived in 2006) designed specifically to create a beautiful 'garden vineyard' for visiting wine enthusiasts. There are two tasting rooms here for all your wine tasting needs, as well as guided wine tours – and 18 exceptionally comfortable rooms on hand for those wanting to linger a while longer and enjoy the peaceful views of the Ionian Sea. If you feel so inclined, there are also a range of other activities on offer, from horseback riding and fishing to cooking classes!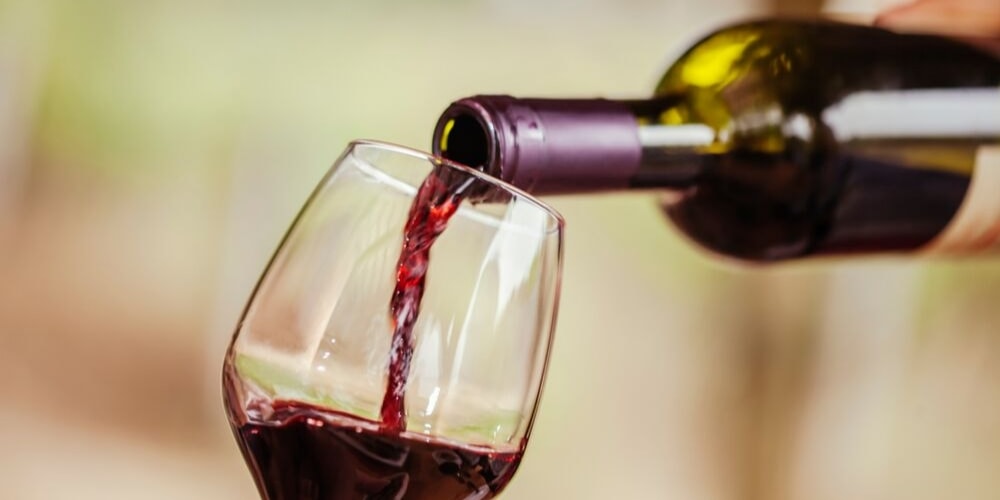 Since the 18th century, the vineyards at the Terra Jovia Estate in the heart of the Puglia region have specialised in local grape Primitivo (you've probably heard of Primitivo before, but by another name … this the is grape that America calls Zinfandel!). Since 2004, the estate has pursued a single mission – to prove that the best expressions of their wines arise from simplicity. The winery offers unmissable wine tastings where you can spend precious time with the owners, learning about Puglian history whilst enjoying their wines and delicious Italian food. Luxury on site accommodation provides a peaceful end to a wonderful day on your wine tour!
Why not experience Terra Jovia the right way with Winerist's Italian Pasta Cooking Class? Enjoy a fabulous session learning how to make local speciality pasta orecchiette, before relaxing over the fruits of your labour with a long lunch and a glass or two of Terra Jovia's finest!

Photo credit: Vetrère
This award-winning winery in the Taranto province is a gorgeous, eco-friendly project from two sisters, Annamaria and Francesca Bruni, whose respectful approach to the environment accounts for the quality and finesse of their wines. Vetrère offer a whole range of wine experiences, from wine tasting and vineyard tours (make sure you book in advance!) and can even arrange accommodation for you in their holiday apartments in Bisceglie, a pretty town close to the bustling city of Bari. Whilst you're there, make sure to try (or buy!) their red 2015 Passaturo, which was awarded 85 points in the 2017 Decanter World Wine Awards.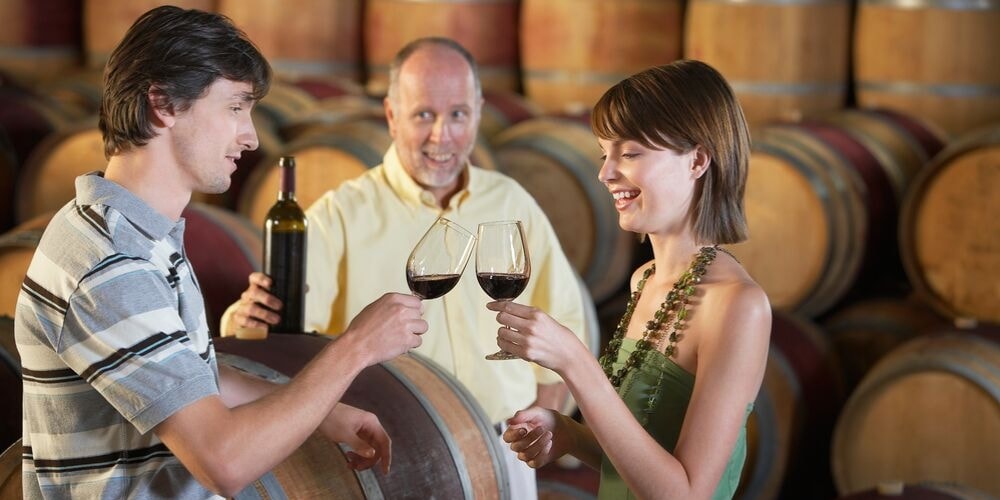 Tenute Eméra not only produces fabulous wines but is also steeped in history, home to the ancient Casino Nitto building and using some wonderful traditions such as grape crushing by foot. This exceptional winery offers a wonderful experience for wine tourists – there's everything from wine tastings of their extensive portfolio to the opportunity to get involved with the grape harvest if your timing is right. Encouraging biodiversity and maintaining natural beauty is a priority here, and even the bottles look like works of art!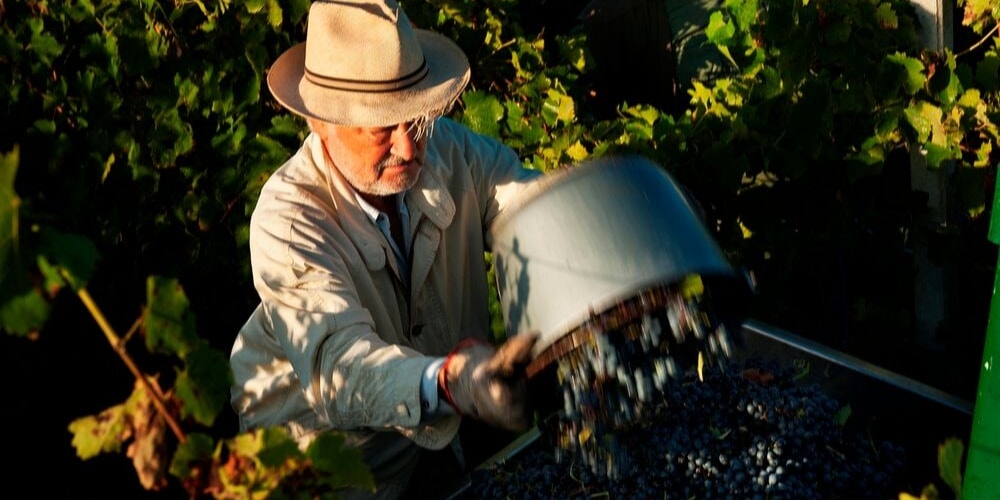 Photo credit: Mottura Winery
This winery in Salento has been producing wines for four generations in Salento in their 150-hectare private vineyards, cultivating their Negroamaro and Primitivo wines in accordance with the historic 'ad alberello' technique whilst using a fabulously modern winery and 2 laboratories to ensure the highest standards of vinification. Their fascinating Novoli winery is open for wine tastings all year round, alongside wonderful wine tours around the historic winery and vineyards of Tuglie and Le Pitre. It's no surprise that Mottura is included as one of the best wineries in Puglia to visit.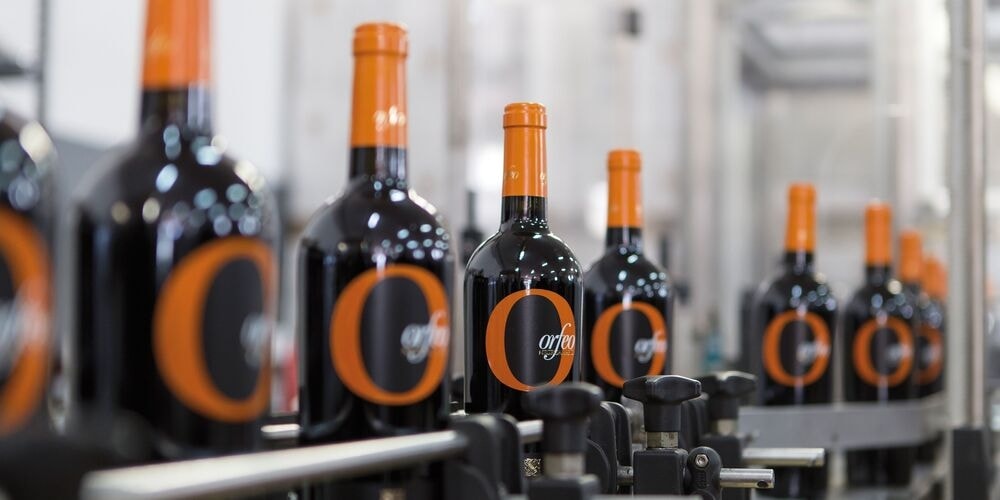 Photo credit: Cantine PaoloLeo
Become part of the family on a wine tour to Cantine PaoloLeo! The current owner inherited this winery from his parents and has been transmitting his passion and love for wine to his sons ever since, with their close connection to the land aiding the creation of thoughtful high-quality wines … make sure you try the traditional Salice Salento.
This is a perfect place to get truly immersed in Puglian wine heritage, with winery tours and wine tastings operating throughout the week and special events such as their '360-degree food and wine experience' – plus, you'll receive a certificate after your visit!

One of the best ways to discover the secrets of the Salento area is with Winerist's Private Salento Wine Tour! Spend a full day exploring the glorious countryside, visiting two local producers and discovering the delights of the local Negroamaro and Primitivo grapes. Is there a better way to spend a day in Puglia? We don't think so!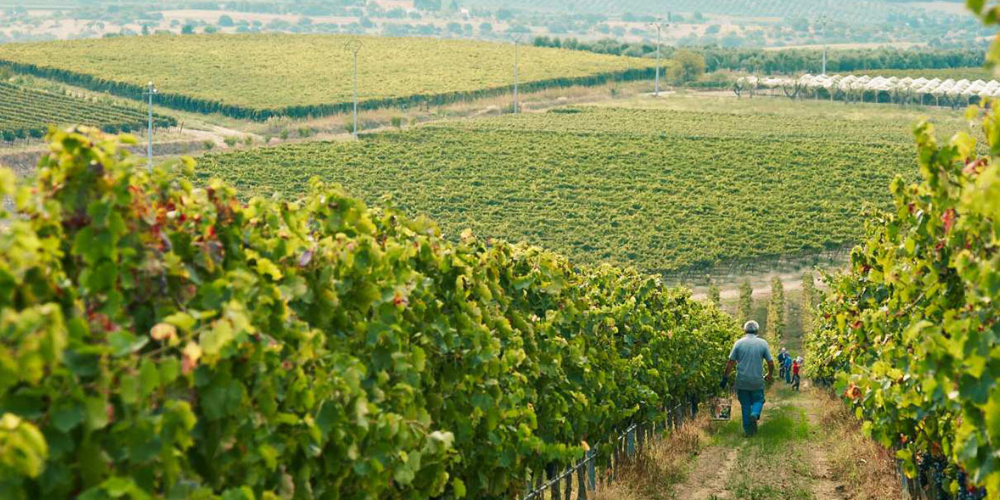 Photo credit: Tormaresca
With two estates spread across a stretch of Puglia's most beautiful wine country, Castel del Monte and Masseria Maime from Tormaresca offer an unforgettable wine experience. Castel del Monte is a UNESCO World Heritage Site, with an exciting blend of indigenous and international grape varieties creating some wonderful wines, whilst Masseria Maime sits at the heart of the beautiful Salento area. The natural beauty of these two sites is unforgettable, and once you've completed your tour, Tormaresca's restaurant in Lecce specialises in local Apulian cuisine and provides the perfect location for wine tourists to enjoy delicious food with a glass of Tormaresca's finest – not to be missed!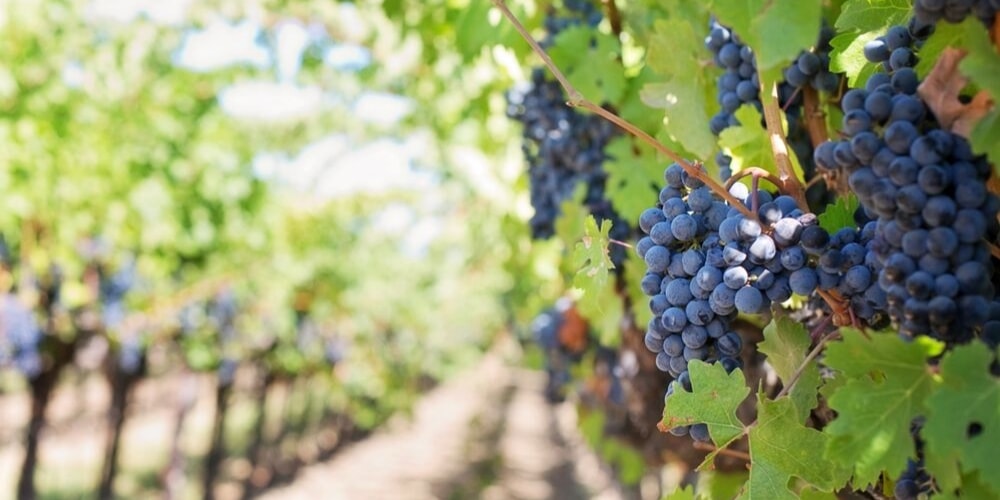 This welcoming family-owned company has a whole host of truly exceptional wine tourism options, from simple cellar tour and wine tasting to the more extravagant wine and food tasting aboard a private sailing boat at the port town of Brindisi! This winery places great emphasis on the role of women, with the majority of important roles in the vineyard and winery taken by women – an event to celebrate the work of the region's great women is also held every year on one of the first weekends of September. Girl power!

---
The best way to discover the soul of Puglia is undoubtedly on a guided wine tour. Get immersed in the winemaking traditions of the region on one of our many wine tours with passionate tour guides and regional experts. We are also very proud of our huge range of wine and food tours in Puglia, including wonderful wine tastings and local cooking classes. Find the perfect tour for you!