In the north-west of Italy you'll find the beautiful region of Piedmont. Sitting at the foot of the Italy's Alpine range, the summer brings luscious, green landscapes while winter brings a blanket of snow.
The green hillsides are dotted with vineyards, castles and lakes and winemaking is serious business in this world-famous wine region. Given the amount of choice it can sometimes be hard to figure out which winery you should visit.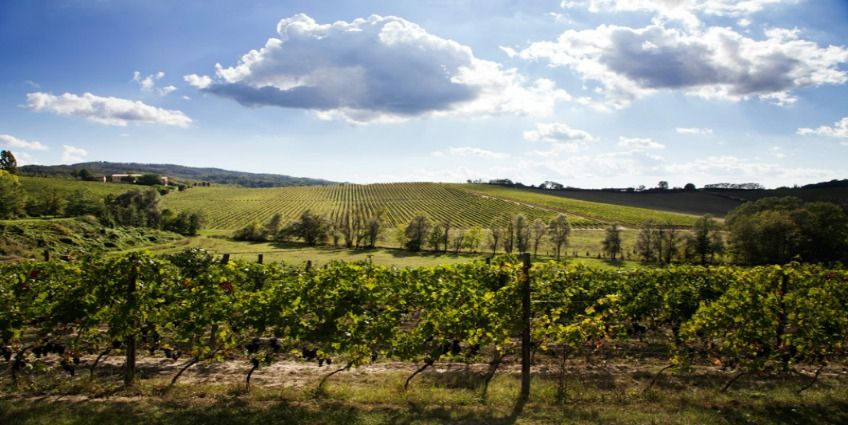 Two of our favourite wineries in Piedmont are La Raia and Cascina Cucco. Owned by the Rossi Cairo family, both wineries pride themselves on producing the finest Italian wines.
La Raia is a Demeter-Certified winery. The Demeter Certification is awarded to wineries which adhere to the biodynamic standards set out in the Demeter International Standards. La Raia prides itself on its organic farming methods, free from fertilisers and synthetic pesticides, creating a much more environmentally-friendly wine.
La Raia is a leader in the winemaking field with experts coming from far and wide to learn more about their innovative rammed earth technique. Their organic approach creates a new sense of vitality in the soil and helps the family produce wines of great personality.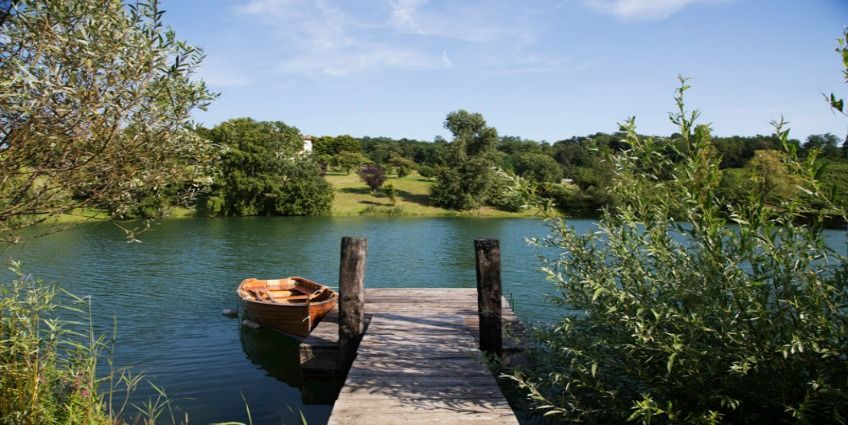 A visit to La Raia will consist of an explanation of the winemaking methods which is particularly interesting because the biodynamic principles being utilised, a viewing of specially created art works by Remo Salvadori and Koo Jeong A and, of course, a delicious tasting of the wine collection, which takes place inside the winery during winter and near the estate's lake in spring and summer.
During the tasting you'll enjoy your wines paired with local organic products and courses cooked by the best "taste artisans" of the areas using homegrown ingredients!
---
Moving on to Serralunga d'Alba, a UNESCO World Heritage Site, at the foot of a 14th century castle is Cascina Cucco.
This stunning winery overlooks the whole area of Alba Langhe, and is located in one of the most important Barolo wine producing areas!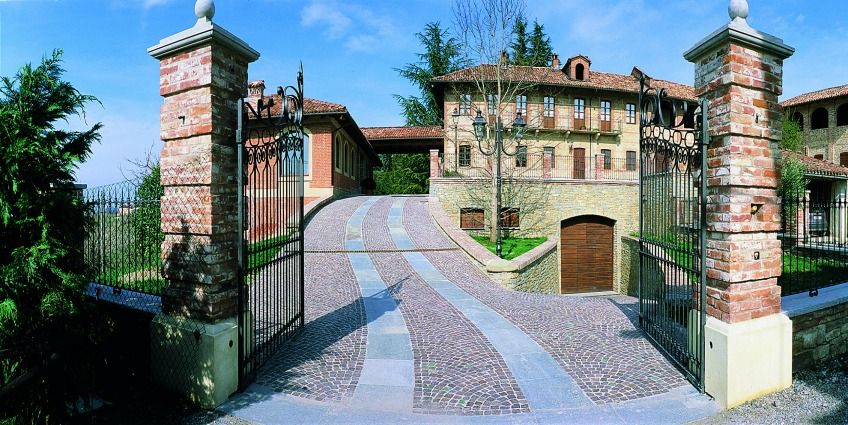 Cucco is one of the largest vineyards in the Barolo area and the word "cucco" in local dialect means the top of the hill. From the farm you can enjoy breathtaking panoramic views of the surrounding countryside.
In the Cascina Cucco cellars, the winemaking and ageing is carried out in keeping with local traditions. Wines age slowly under the watchful eye of the cellarman and the technicians who control the delicate steps involved in their maturation. Each of the bottles are the result of attentive selection, craftsmanship and the energy of the land.
While here you can enjoy a tour of the winery, a visit to the cellar and a tasting of the products, so you can personally verify that Cascina Cucco has decided to focus on quality rather than quantity, and on passion rather than routine!
---