We won't disclose a lot about the Private Cellar, but leave it to Amanda Skinner, Director at this fine wine merchant, to unveil some secrets about the Private Cellar and its spectacular selection of wines. Winerist is delighted to have the Private Cellar as one its partners in wine discovery and adventures in 2013. Watch this space to find out what we have planned for you!
W: Tell us a bit about the philosophy behind the Private Cellar and the wine brain power that stands behind it.
A: Our philosophy is to seek out wines which are true to their terroir, made by talented people who are passionate about their craft, and which represent superb value. We ship direct from the growers to deliver the value, and we aim to offer a highly personalised and bespoke service, to be responsive and efficient. Most of us started our careers in the late 1980s and so over the past 25 + years we've witnessed an explosion in technology and alternative communication methods and whilst we embrace new technology in order to streamline our operations and to allow us to work efficiently and increasingly globally, we are all, at heart, quite traditional and we like to talk to our customers and attach importance to the relationships we build with them.
Private Cellar was founded in 2005 but we've all worked in the fine wine arena for all of our careers with Corney & Barrow, in Andrew, Nicola, Laura and James's case and with John Armit Wines and Lay & Wheeler in my case. So we've had the privilege to work with some of the greatest names in the wine world and to build portfolios for some of the world's major collectors. Our wine buying brain power comes from Nicola Arcedeckne-Butler who is a Master of Wine and an examiner for The Institute of Masters of Wine. We all have a deep knowledge and love of wine but Nicola is in another league all together. I had originally been drawn to the wine trade after a stage in Epérnay working for Moet et Chandon as jeune fille at the Château de Saran during which time I concluded that it would make the perfect career – you can never get to the end of your subject, it's a very people oriented business, and the idea of acting as a bridge between the grower and the consumer and putting the two together successfully really appealed to me.
W: Who should be ordering wine form the Private Cellar?
A: We've created our range with the strict criteria that we would never list more than 100 wines (so each and every wine has to merit its place in the list, annually) and we wanted to have a list of wines that wasn't prohibitively expensive; so the core is very much within the £12.50 – £20.00 per bottle band. It is increasingly difficult to find really well-made, characterful wines at under £10.00 a bottle (largely due to 20% VAT and £2.28 per bottle of Duty). However, owing to a lot of hard work on Nicola's part, we have a handful of wines that we are very proud of in that category, so we genuinely can be the wine merchant for people looking for good, every day drinking as well as people who are looking for a longer term service planning a cellar for future drinking which is where our En Primeur offers from Bordeaux, Burgundy, the Rhône, Piedmont etc all come in. Most of our customers are private clients but ages range from early 20s to late 80s! I am really enjoying working with the sons and daughters of clients who I have looked after for over 20 years. They have been used to drinking good wine at home and they now want to repeat the experience in their own homes!
W: You work a lot with Fine Wine producers. Are there any wines in particular that our Winerists should keep an eye out for?
A: Yes, we do and one tip that we give to many of our customers is to buy Bourgognes Rouge and Blanc from them as you get a similar terroir, the same viticultural and vinification expertise and quite often the fruit from younger vines in great vineyards but for substantially less outlay as there is a market rate for Bourgognes "ordinaires" which are seldom exceeded, even at the best addresses. Particular fine examples include Thierry Matrot's Bourgogne Blanc (from Meursault), Pascal Lachaux's Bourgogne Pinot Fin (from Nuits St Georges) and the Roty's Bourgogne Rouge Pressonnier (from Gevrey Chambertin) to mention just a few which we follow.
W: You work closely with producers. How important is it to work with the less commercial wine makers? Do you have a personal relationship with each producer you buy wines from?
A: We are fortunate to be of a size to be able to work with the smaller, more specialised growers. Even if we can only buy a handful of cases of a particular wine, we would never turn it down as we can always think of a handful of people to telephone to offer it to. The bigger operators just don't have that option which means that there is still plenty of opportunity and market "space" for merchants like us. We enjoy working with growers who really do care who they sell their wine to and how it is presented to the consumer and who view us as partners. Most of the growers we work with have known Nicola, Andrew and I for many years and have followed us to Private Cellar. I suppose that it's a recognition of passion in the crafting of the wine and in its selling and mutual respect of the role we each play. Rather like our starting to advise the next generation on what to buy, we are now working with the younger generation of many of our long-standing growers which is great. It's quite true that wines tend to reflect the personality of their makers – that doesn't totally make sense as most of the work is done in the vineyards and our growers are of the non-interventionist school but I can think of only one or two growers who I have worked with over the whole of my career who have been taciturn but who have made incredibly expressive and wonderful wine. Generally, where the grower has character, so does his or her wine. Perhaps they talk to their vines…
W: Who are the wine producers/ wine regions we should watch in 2013?
A: I think that the Côtes de Bordeaux (older vintages will be labelled 1ères Côtes de Bordeaux) is a very exciting and under-rated and under-valued region. The area has some great terroirs and benefits from proximity to the river and a similar soil profile to St Emilion and Pomerol, for a fraction of the price of its grander neighbours or even Haut Médocs on the other side of the Gironde. I am also very pleased with a Minervois we've found called Villa Serra which is an exceptional wine, made by the uber-talented Claude Serra, from his family vineyards. There is still a lot of mediocre wine made in Minervois, Languedoc and Roussillon but the odd gem can be uncovered as they pursue quality over quantity. It takes time, usually a generation but there is a lot of potential there. Laguille from Gascony is another surprise. Decanted, the Merlot Cabernet really blossoms and you could be mistaken for believing that you are drinking a wine from rather further north!
W: What are your favourite regions for wine travel? And where are you off to next?
A: That is a very easy question to answer – Burgundy and Piemonte. I love the places and I love the people and I love their food. Inspite of the huge rise in popularity of Burgundy internationally and awareness of the region, it remains relatively unspoilt and you can still enjoy a truly peaceful pace of travelling there. Piemonte too and with a lack of large hotels outside Alba, it promises to retain its charm and character for a little longer. There are some fantastic bed & breakfast options in villages such as Barbaresco and La Morra. The winter and spring months are quiet as far as wine travel is concerned, with the vines dormant and the growers taking a well earned break after the harvest and the making of the latest vintage. I won't be heading out to Burgundy before the early summer but I'll be counting the days!
W: What will the Private Cellar be focusing on in 2013?
A: The year will start with a busy January of Burgundy 2011 En Primeur. It is likely to be particularly busy as 2011 was a smaller harvest than usual and 2012 is smaller still. In essence the Burgundians will have lost the equivalent of a whole average sized harvest between 2010 and 2012. Demand will be high and supply short. We are one of the wine partners for The Spectator magazine and we'll have a tasting in January with Simon Hoggart to select the wines for our March Wine Club. We are increasing our portfolio of Italian wines, outside Piemonte and Tuscany and we have some exciting new finds to share with Simon, which I think the Speccie readers will like. As one of Château de Sours main distributors in the UK we also offer the new vintage of the iconic de Sours Rosé en primeur in February, with a view to delivering it pre-Budget to our customers in mid-March. This has become one of our most important offers of the year and it's also the time for people to order their magnums, double magnums and imperials of de Sours, which are bottled to order. I work with a number of the Oxbridge Colleges and so I'll be presenting a range of wines in Oxford and Cambridge in February. Then thoughts will turn to the new list which won't be published until September 2013 but work starts on it in March…..
W: With Christmas and New Year being so near, what are the three grape varieties that each of us should have on our celebration dining table?
A: Cristmas and New Year wouldn't be the same without some celebratory fizz and so Pinot Noir and Chardonnay feature immediately and we'll be playing it traditional with the family and serving Damien Chauvet's Blanc de Noirs from Champagne but one of my son's will be 18 years old very close to Christmas and for the younger generation I will give them a delicious surprise with Nyetimber Classic Cuvee 2005 from Sussex. English fizz didn't exist when I was 18 but it's firmly on the world wine map now and I suspect it will be something that he, his brother and their friends drink more and more in the years to come. Then there will be a number of still versions of Pinot Noir from the Côte de Nuits and the Côte de Beaune on the table over the coming weeks and I love New Zealand Pinot Noir from Bishop's Head and Seresin and the Fog Dog Pinot Noir from Sonoma as well, to ring the changes. Finally, Nebbiolo in the form of a 2001 Barolo from my friends Elio, Marina and Gianluca Grasso in Montforte d'Alba. A present from years ago which I promised them I would resist for at least a decade…I have kept my promise but can wait no longer!
If you are searching for some wonderful holiday wines, Private Cellar's carefully chosen cases in their Wines for Christmas special offer are sure to make things a bit easier for you!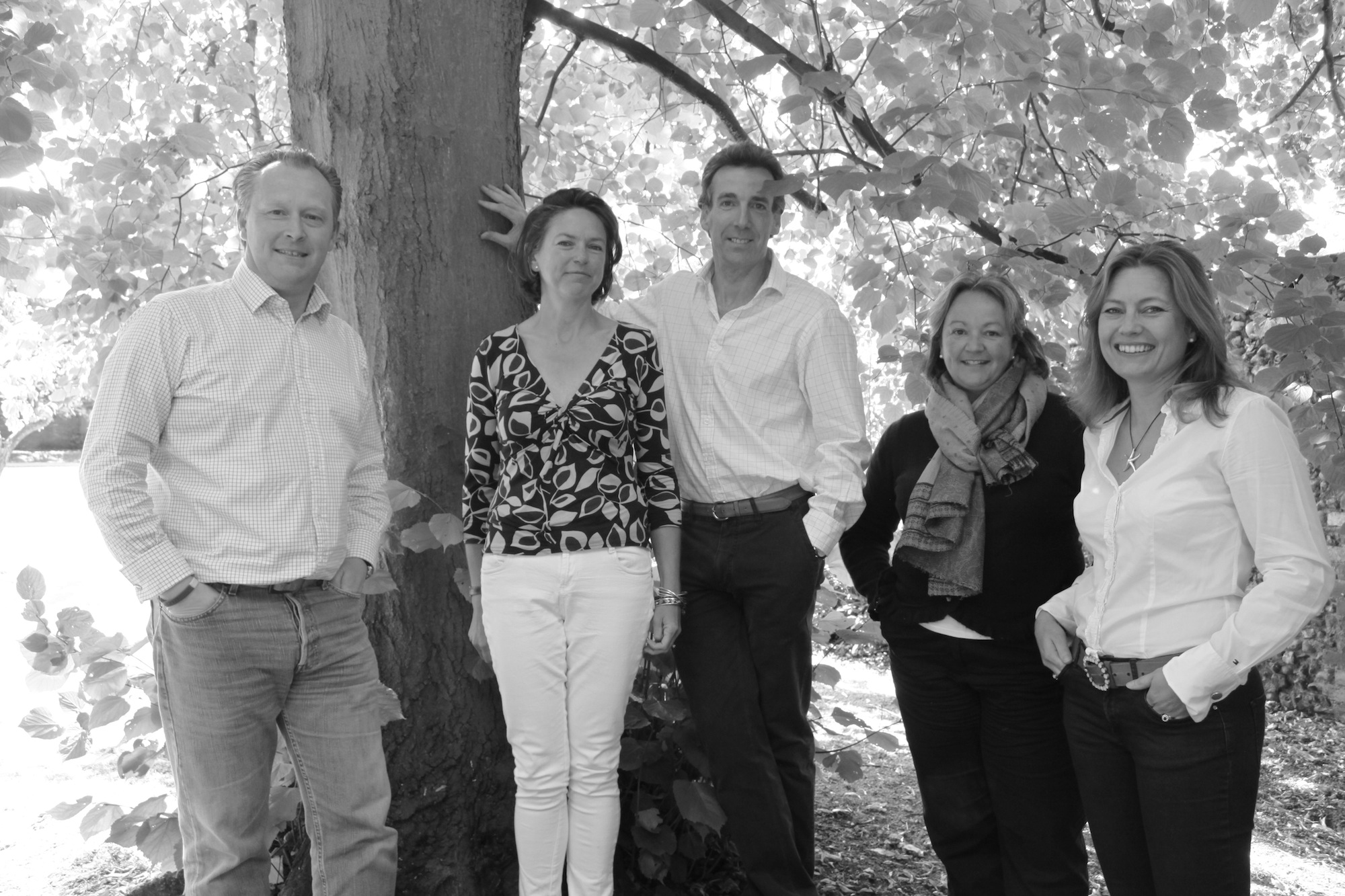 Private Cellar Team Photo