History of Champagne
The 23rd of October is celebrating Champagne Day around the world. Champagne is one of the most loved and recognised drinks around the world, a drink always associated with special occasions and celebration. It is therefore not surprising that Champagne as a region produces about 300 million bottles of Champagne each year.
Champagne always comes from Champagne, the region in the North East of France. While many people use the term "champagne" generically for any sparkling wine, the French have maintained their legal right to call their wines champagne for over a century.
---
How do you make Champagne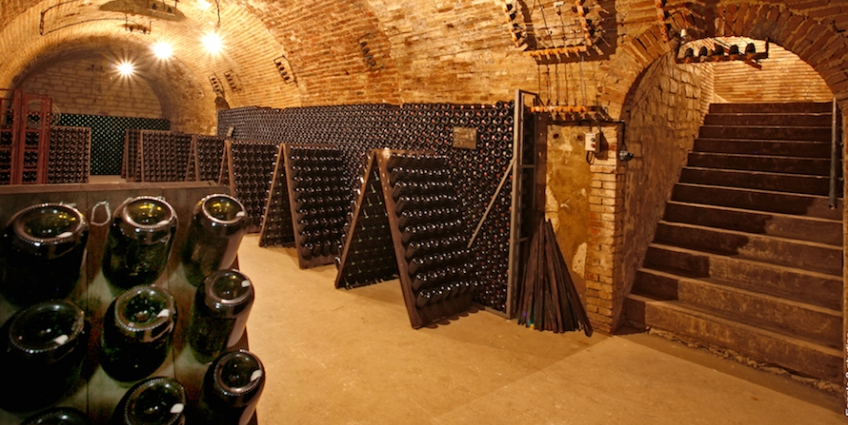 Sparkling wines can be made in various ways. Traditional champagne however is produced by a process called the methode Champenoise. Champagne starts like any normal wine whereby grapes are harvested, crushed, and allowed to undergo a primary fermentation. The final product is then blended and bottled with a bit of yeast and sugar so it can undergo a secondary fermentation in the bottle. It is here that the champagne develops its unique charm and bubbles. The yeast works on the sugar and dies to become what is known as lees. The bottles are later on stored horizontally so the wine can age on lees for 15 months or more.
Once the aging comes to an end, the winemakers turn the bottles upside down so the lees can settle to the neck. Once they have settled, producers open the bottles to remove the yeast, add a bit of sugar known as dosage to determine the sweetness of the champagne, and slip a cork onto the bottle.
---
Who was Dom Perignon anyway?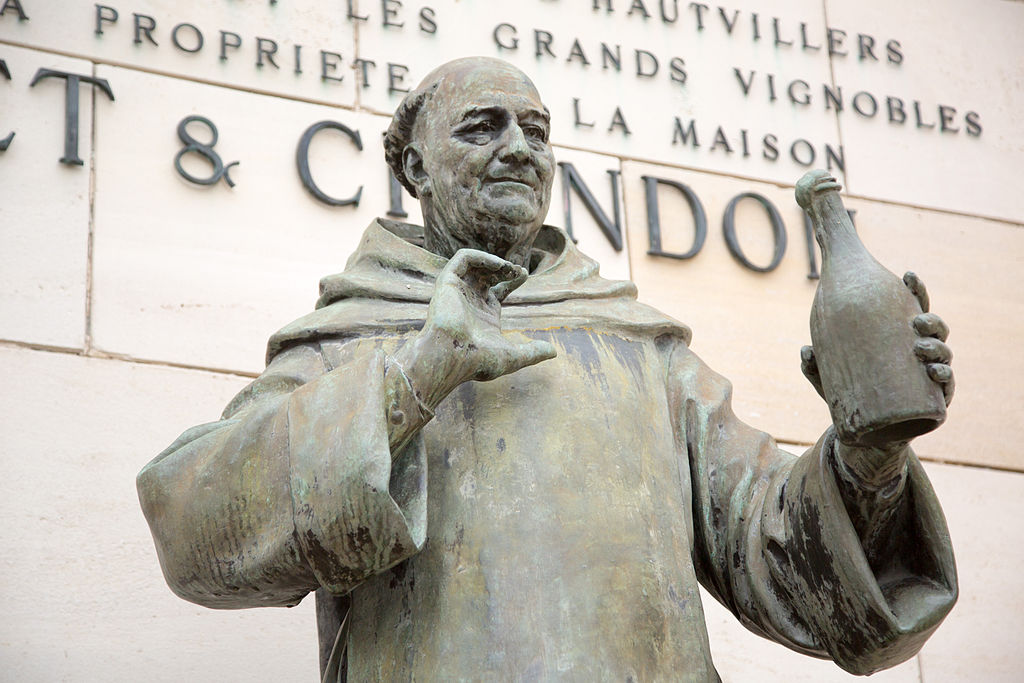 Contrary to popular belief, Perignon, a Benedictine monk who worked as cellar master at an abbey near Epernay during the 17th and 18th centuries, did not invent champagne. During that period, sparkling wines were very much in demand. In addition, champagne making was quite dangerous due to inadequate temperature control which would encourage a second fermentation once the wine was placed in the bottle. bubbles were considered to be something of a flaw, and early production methods made producing the wine somewhat dangerous. Furthermore, the bubbles were considered a flaw. Dom Perignon helped stabilise the champagne method and added two safety features to production. The first was a thicker glass bottles that better withstood pressure and a rope snare which kept corks in place.
---
National Champagne Week London October 1 to October 7, 2015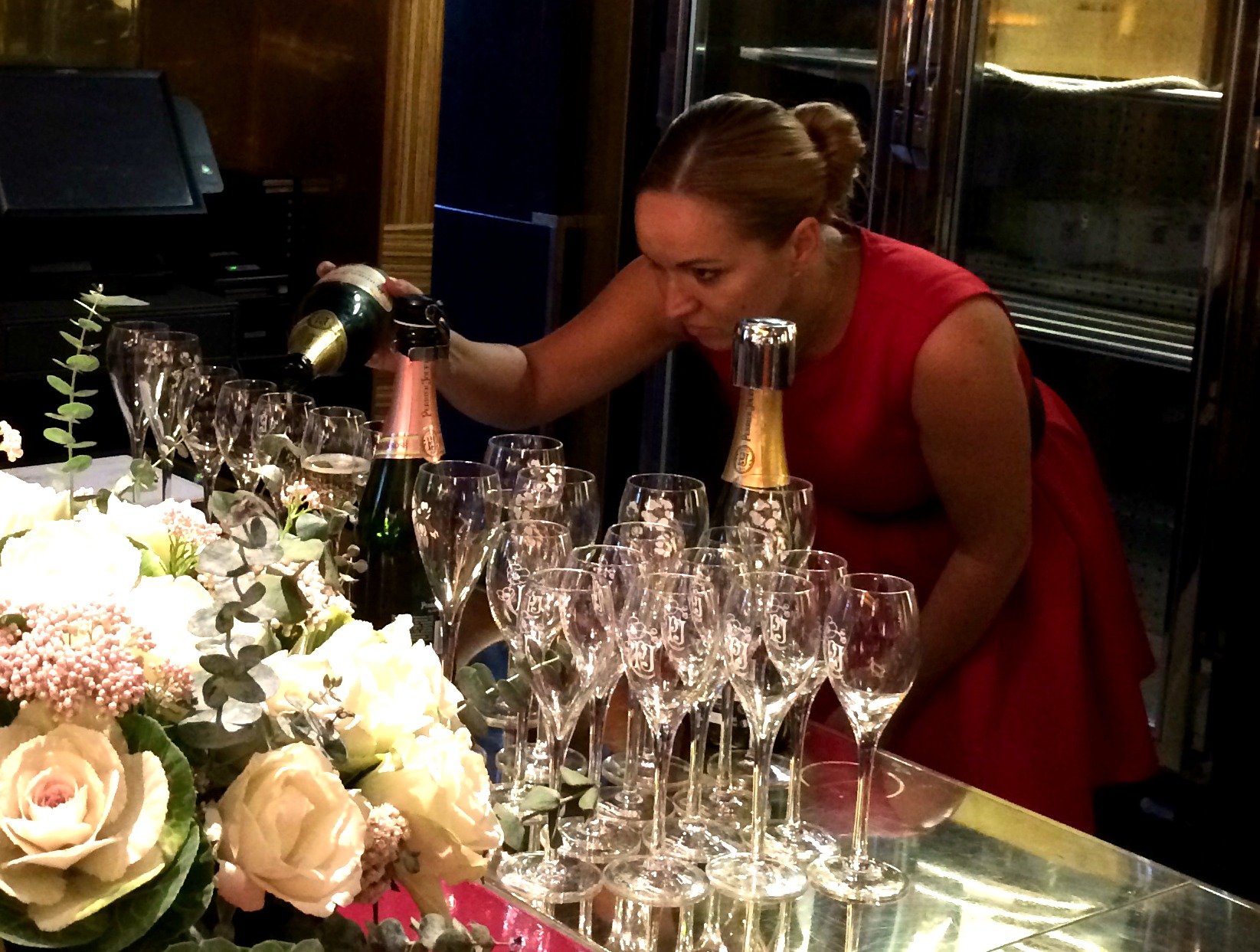 This October London witnessed a true celebration of Champagne during Champagne Week. Superb Champagne producers such as Laurent Perrier, Perrier-Jouët, G. H. Mumm, Veuve Cliquot, Taittinger and others have partnered up to put together a few events around London. We attended several of these and they were exactly what champagne drinking tends to be about: hedonism, opulence, enjoyment and copious amounts of fun.
Seven days for celebrating the world's most glamorous drink with special Champagne tastings, masterclasses, brunches, parties and more fizzy experiences across the country featuring our beloved sparkling wine. This special series of events took place the first week of October across 19 participating Champagne bars in London, Birmingham and Bath. Some of the hosting venues were Searcys Champagne bars and the Gherkin in London as well as The Pump Room in Bath and Champagne bar in Selfridges' Birmingham store.
One of these events was the Perrier-Jouët: Champagne for the Ladies at the Searcys flag location – St Pancras Grand. This was the perfect afternoon for the girls of all legal drinking ages, where we could taste the three exquisite Perrier-Jouët cuvées: Grand Brut, Blason Rosé and 2007 vintage Belle-Époque while having our hair and make-up done and feeling like a celebrity captured on camera by Sam. Chatting away while drinking champagne and eating chocolates, what else any girl would want? Oh well, maybe just a Rituals goody bag with some beauty treats which we got too! Overall, one perfect Sunday afternoon with Perrier-Jouët at Searsys!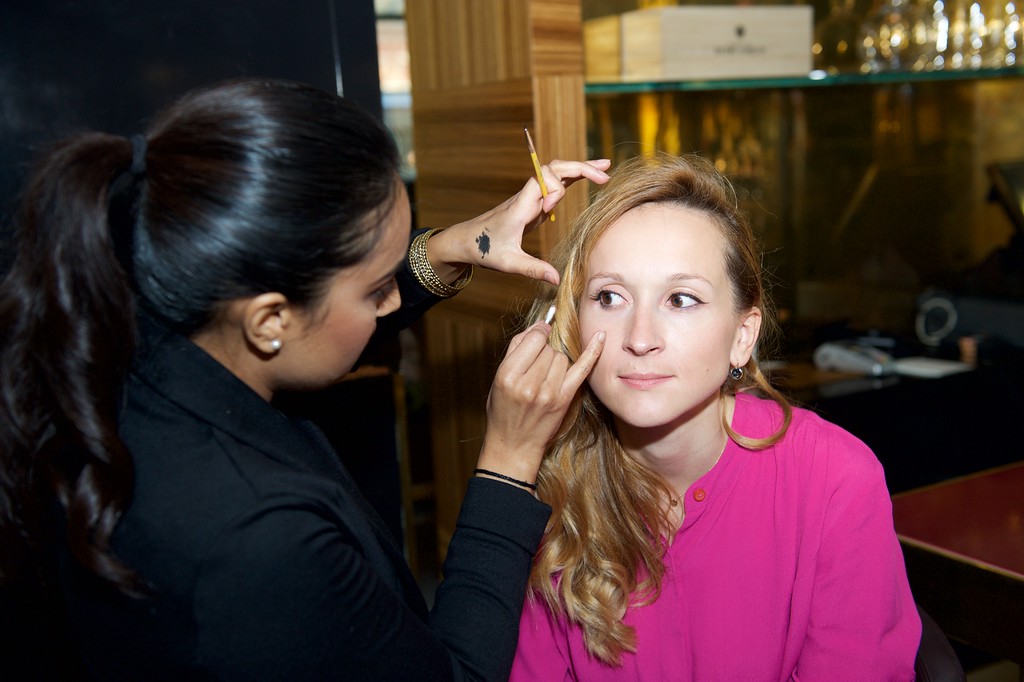 For more information on Champagne Week, you can visit the National Champagne Week Events.
---
Champagne Day Around the World
It doesn't matter in what part of the world you are, all you need to do to celebrate is head to your favourite Champagne bar, listen to the sound of the corks popping, rise your flute and enjoy! Need some inspiration? See how Champagne Day is being celebrated around the world:
U.S.A
The One Group – 23th October
Join The One Group for a big toast from coast to coast. Whether you're in Atlanta, New York, Las Vegas or Los Angeles, cheers as all guests toast with a complimentary glass of Champagne when the clock strikes 10:25pm on Friday, October 23th.
Australia
Qld's Sunshine Coast – 23th October
Qld's Sunshine Coast, is hosting renowned Master Sommelier Philippe Jamesse from ‪Champagne at an exclusive Champagne tasting where specially selected champagnes will be served.
France
Les Caves Legrand, Paris – 19th – 24th October
Les Caves Legrand in Paris will offer a special Menu paired with Champagne, you can't miss this occasion to celebrate Champagne day on its homeland.
UK
Sketch London – 23th October
Mayfair's sketch Restaurant has partnered up with Dom Pérignon to offer an exclusive tasting experience in its two Michelin-starred Lecture Room & Library. Guests dining from French Masterchef Pierre Gagnaire's menu will indulge with unique Champagnes by Dom Pérignon.
Champagne Tasting at Champagne + Fromage – Saturday 24th October
Join us for this gourmet experience at Champagne + Fromage in Covent Garden where you will discover the best combinations of French cheeses with a selection of unique premium Champagnes.
Meet the Winemaker at Luton Hoo Hotel – Saturday 14th November
The Luton Hoo, Hotel, Golf and Spa is organising champagne tasting in November. This is the perfect occasion to enjoy some great champagne alongside family and friends!