J Vineyards & Winery produce a range of exceptional sparkling and varietal wines in Russian River Valley AVA, which sits at the heart of Californian wine country. Winerist spent some time discovering what makes J Vineyards so special.
J Vineyards & Winery occupies a prime position in the heart of California's Russian River Valley, one of the most famous premium wine country in the USA. Founded in 1986, the aim of this beautiful winery is to create exceptional sparkling wines in the traditional method (made famous by Champagne!), as well as outstanding examples of varietal wines. J Vineyards creates a range of superlative wines, from classic Chardonnays and poised, precise Pinot Gris, to refined and elegant Pinot Noirs – all of which display the diverse winemaking potential of the Russian River Valley to the fullest. Fruit forward flavours and bright, refreshing acidity make these wines some of the liveliest and most sophisticated wines to be found anywhere in the region.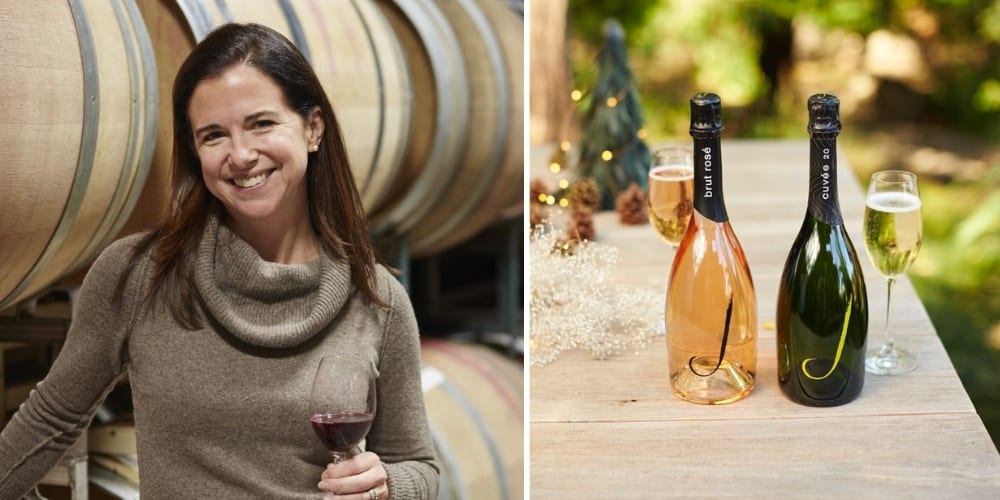 Photo Courtesy of J Vineyards & Winery and Wine Rabble
The J Vineyards Winery is led by Head Winemaker Nicole Hitchcock, a Viticulture and Oenology graduate from renowned Californian University U.C. Davis. Hitchcock spent time working in Italy and Western Australia before returning to her home state to pursue her natural curiosity and passion for wine. After stints working for some of the state's biggest producers including Robert Mondavi and E & J Gallo Winery, Nicole became Head Winemaker at J Vineyards in 2015. Nicole attributes her interest in wine to her time growing up in California's Central Coast and working in some of the region's best restaurants.
'If I wanted to identify a single moment or wine that really unlocked my interest in wine, it's from around this time,' says Nicole, 'One evening after a busy night working at an Italian trattoria in Carmel known for its magnificent wine list, the owner brought out a bottle of Amarone and poured me a glass. I was enthralled. For me, it expanded my comprehension of how diverse the world of wine is; how each different region produces its own style and has its own unique qualities. It wasn't the first wine I'd ever tasted, of course, but I remember that moment being a revelation.'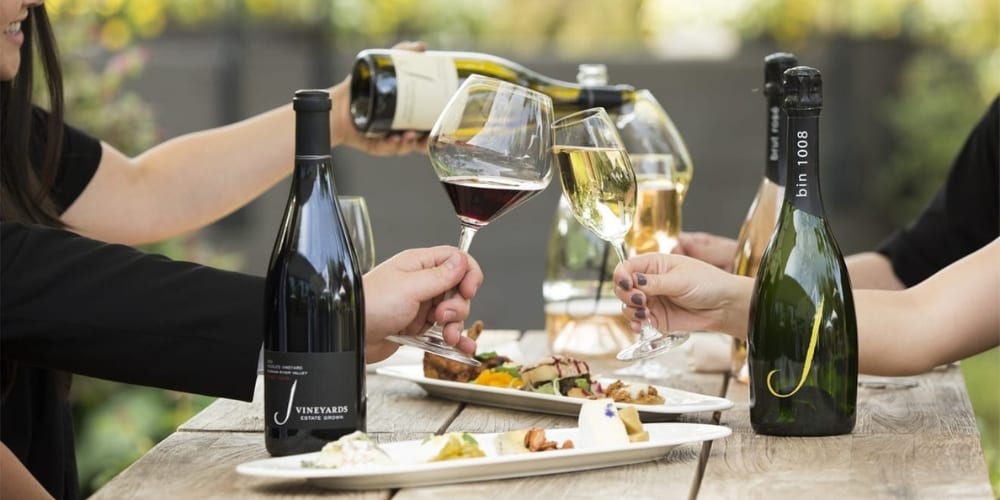 Photo Courtesy of J Vineyards
Under Nicole's steady hand, J Vineyards incorporates many elements of Old World techniques and philosophies into its winemaking. From hand harvesting fruit for sparkling wine overnight to guarantee cool conditions and the best quality fruit, to sensitive use of new and old French oak barrels, each step in the process is carefully considered to create the best possible finished wine. J Vineyards were the first US producer to import a Coquard press from Europe and are the proud owners of a Coquard press, used to extract the juice from newly-harvested grapes; Coquard are a by-word for quality and it is very rare to find one outside Europe!
What Makes Russian River Valley AVA So Special?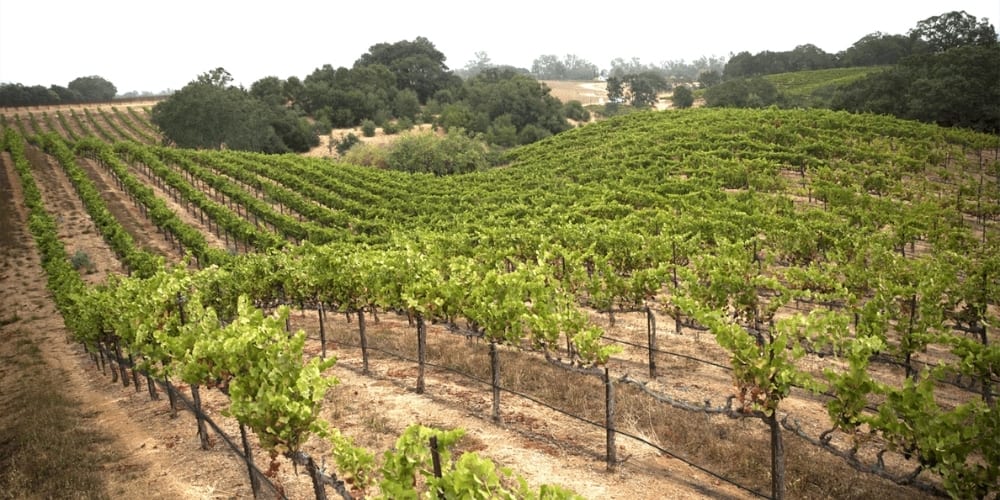 Photo Courtesy of J Vineyards
The mission of J Vineyards & Winery is to create wines which are elegant and expressive of their particular growing area. But what is it that makes Russian River Valley AVA unique?
The wider Sonoma Country region where the Russian River Valley is located is widely acknowledged as being the birthplace of fine wine production in the USA – it's a huge area, covering some 390,000 hectares comprising a number of designated AVA (American Viticultural Area) regions, with Russian River sitting right at the heart of the action. Russian River AVA is one of the coolest winemaking regions in Sonoma, thanks to fog and wind from the Pacific Coast which makes its way inland via the Petaluma Gap, a break in the Northern Coast mountains. The ocean fog in particular has a significant cooling influence, moderating the sometimes oppressive Californian heat as it rolls in from the sea overnight and retreats as the sun rises. This leads to an often significant reduction in temperatures at night, slowing the accumulation of sugar in the grapes and allowing them to retain higher levels of acidity which are sometimes unachievable in warmer areas of California!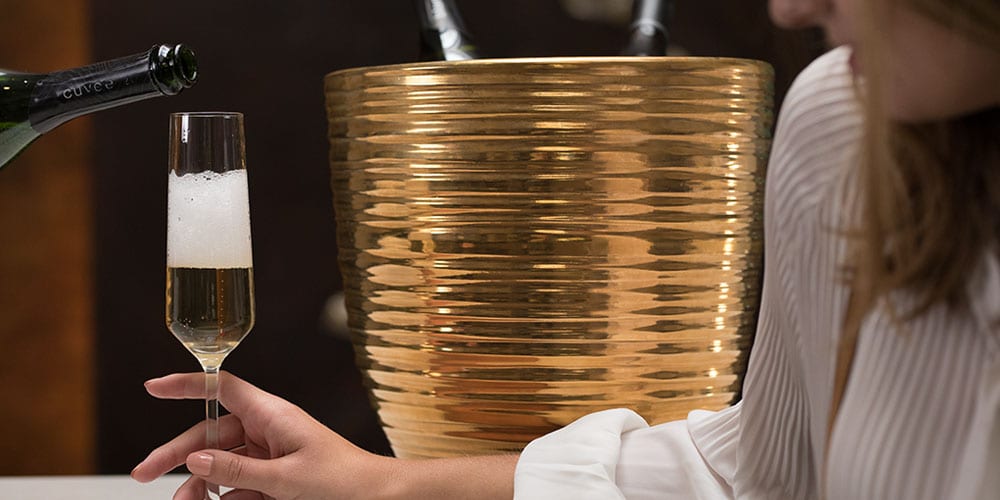 Photo Courtesy of J Vineyards
When it comes to sparkling wine production, acidity is king, and so the cool Russian River climate lends itself perfectly to grape-growing for sparkling wine, particularly the classic Champagne grape varieties of Chardonnay and Pinot Noir. The J Vineyards vines are spread across a number of diverse growing sites, each with their own particular soil types and often micro-climates. From the Foggy Bend Vineyard – we bet you can guess the conditions in this particular vineyard! – which is ideal for flavourful Pinot Noir and Chardonnay, to the beautiful Cooper Vineyard right at the heart of the J Vineyards estate which is the ideal location for bright, tropical Pinot Gris. Regardless of specific vineyard conditions, every single vineyard at J Vineyards is united by exceptional quality grapes and the fantastic, super-premium wines they produce!
J Vineyards & Winery – An Unmissable Stop on your Californian Adventure!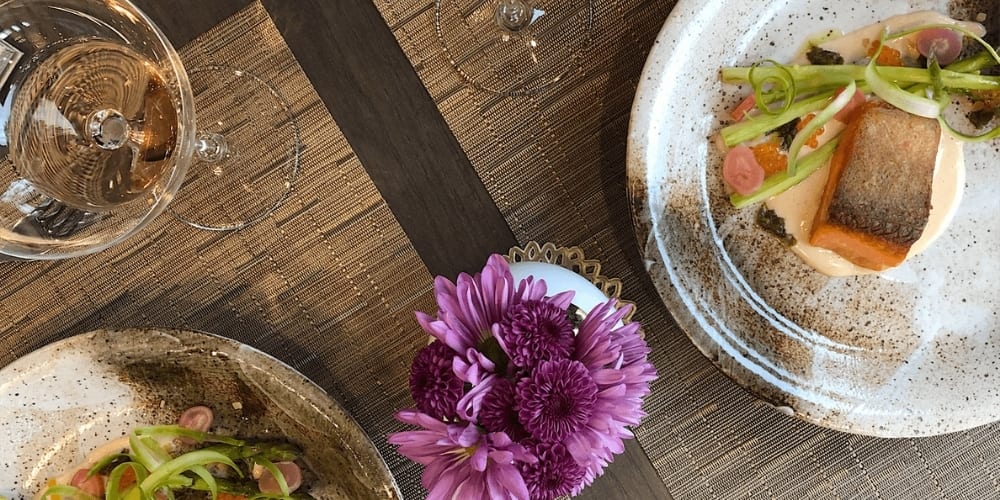 Photo Courtesy of J Vineyards
As well as their portfolio of exceptional wines, J Vineyards & Winery are also renowned for being one of the finest winery dining experiences in California. The immaculate Visitor's Centre sits less than 10 minutes from Healdsburg, CA, and offers guests a quintessential Californian wine experience, with the warmest of welcomes guaranteed and a whole host of food and tasting experiences to choose from.
Indulge your inner foodie with an unforgettable 5-course tasting menu in the lively Bubble Room, the domain of Executive Chef Carl Shelton. Chef Carl uses the most innovative cooking techniques alongside the freshest seasonal Sonoma produce to construct a unique gourmet experience reflecting the very best of California cuisine. Each course is matched with one of Nicole's fantastic wines to create a truly multi-sensory dining experience, where 'each dish and wine offering reveals each other's nuanced flavours and sensory complexity. The nuanced, layered notes of J Wines are highlighted and accented by the complex flavours of each dish'. The Bubble Room menu changes every 6 weeks, so returning foodies and wine lovers are guaranteed a new incredible experience on every visit!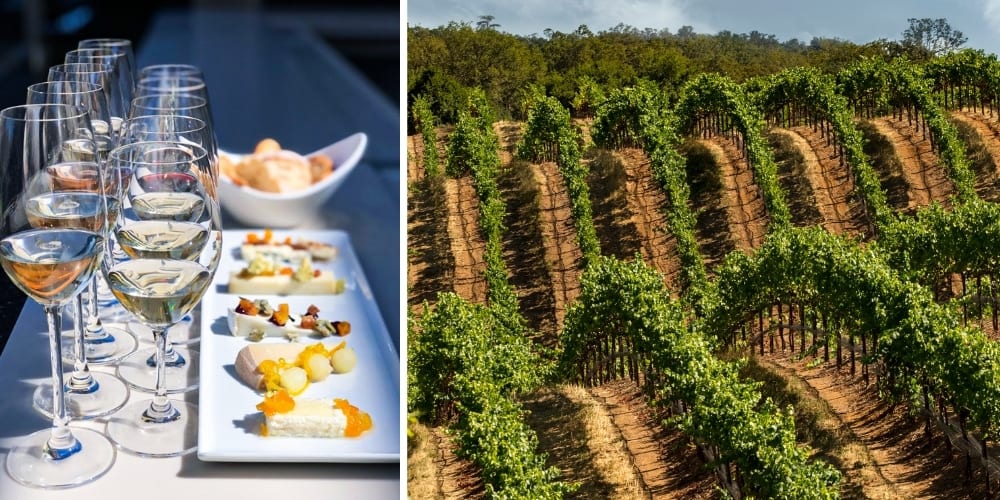 Photo Courtesy of J Vineyards
If you're simply excited to taste some of J Vineyards' finest, there are a fantastic range of wine tasting experiences to choose from. The J Legacy Tasting is available 7 days a week by appointment and features tastings of some of the estate's small-production and reserve wines which represent the pinnacle of winemaker Nicole's talent. Also included is an artisan cheese pairing designed specifically to complement each wine, from sparkling to still varietal wines. If you'd like to take things at your own pace, opt for a J Signature Tasting, which allows visitors to taste through a signature flight of 5 sparkling and varietal wines at their leisure in the charming surroundings of the J Vineyards Visitor's Centre. Winery and vineyard tours are also available on a daily basis, offering a fascinating 90-minute session which allows visitors to immerse themselves in winery life behind the scenes and discover the secrets of the winemaking process!
J Vineyards & Winery represents the very best that Californian winemaking in the Russian River Valley has to offer, with their exceptional range of wines and a great range of visitor experiences making this an unmissable stop on any wine tour of California. Visit www.jwine.com for more information or contact Winerist today to discuss your Californian adventure!