Exciting things are happening on the English wine scene. The quality of wine has never been higher and England is now well and truly established as a serious contender on the global winemaking scene, particularly with our sparkling wines. This year's vintage was the best in years, the awards are flowing and things can only get better.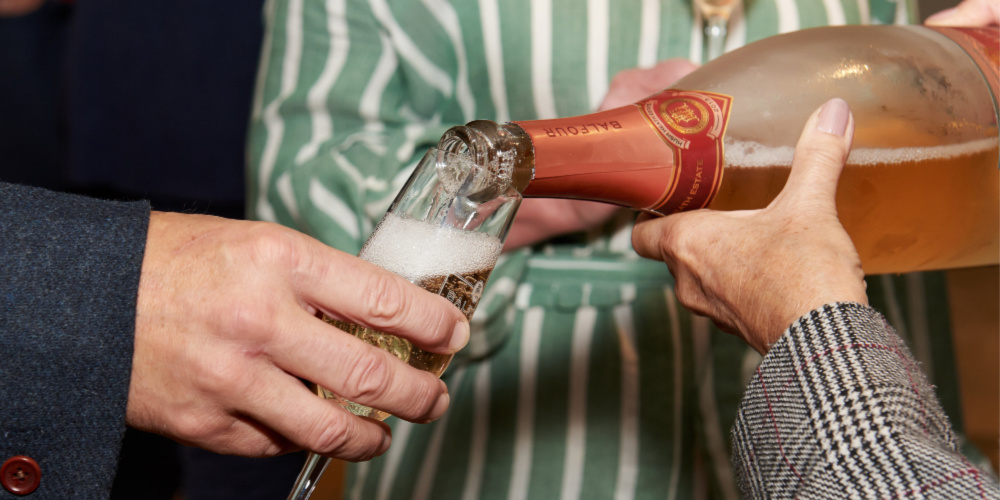 Against this backdrop, one of Kent's most lauded producers, Hush Heath Estate, has just opened a fantastic new tasting venue called 'The View' at its home in Staplehurst. We were lucky enough to be invited to a private party to celebrate its opening alongside MPs, TV presenters and of course, free-flowing vintage Balfour Brut Rosé from magnum as well as other premium wines and ciders from the Hush Heath range. Long trestle tables decorated with hops made for great mingling, the food, made by the chefs from Hush Heath's local gastro pubs was delicious and there was an entire room for cheese. Bliss!
The Space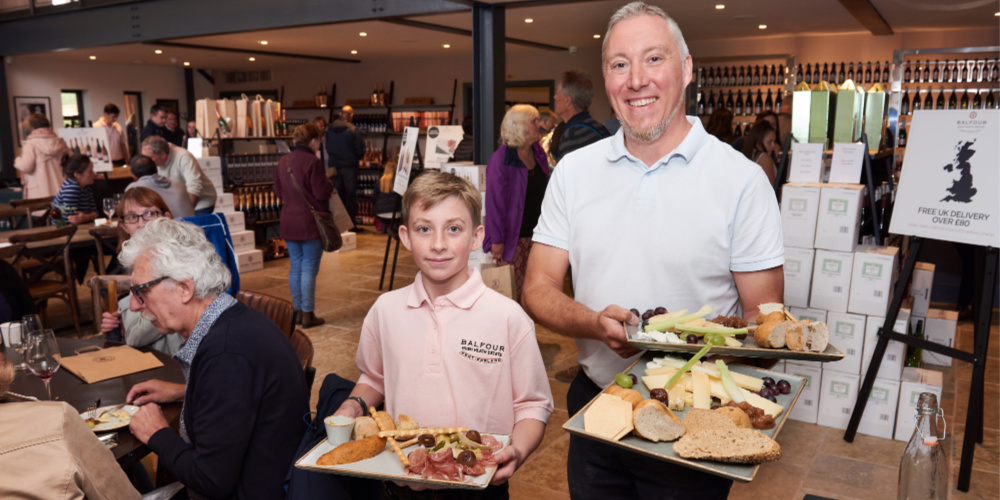 The new space itself is impressive. A huge, 200 seater room downstairs is ideal for events and it has steps to a mezzanine bar, which opens onto a balcony with sweeping views of the vineyards and beyond. There's a small gift shop and direct access to the pristine winery too. It's the perfect location for a wine tasting day trip from London (Click here for booking details).
What made the evening particularly special however, was the attendance of winemakers from other local wineries who had come to support the venture. Speaking to them, they were keen to see Hush Heath succeed as it brings English wine and wine tourism up for everyone. One of our hosts, Richard Balfour-Lynn, described how he felt when asked about local 'competition'.
"Collaboration is more important than competition. As a member of The Wine Garden of England, we collaborate with six other Kent wineries – all of whom attended our private launch party. It's wonderful to celebrate English wine tourism together; what a great opportunity for all of us." He went on to say, "There is so much interest in wine tourism, which we know from the fantastic response to our recent open weekend when welcomed almost 2,000 people to enjoy our English winery as our guests."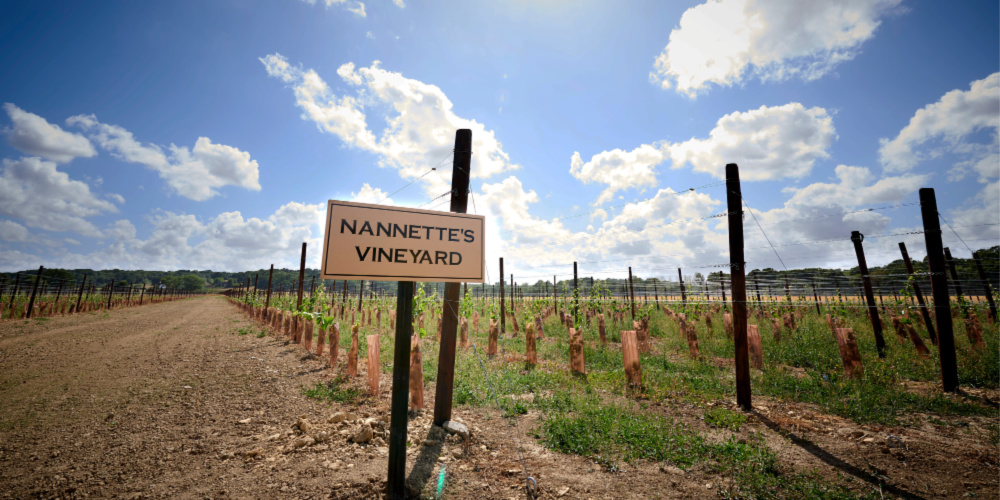 Kent has already become known as one of the premium wine regions in England due to its microclimates and soils that are almost identical to those of the Côtede blancs in Champagne. It's a beautiful region to visit and one that's very easy to get to from most parts of the country. We wish Hush Heath every success in the future. Thank you for having us!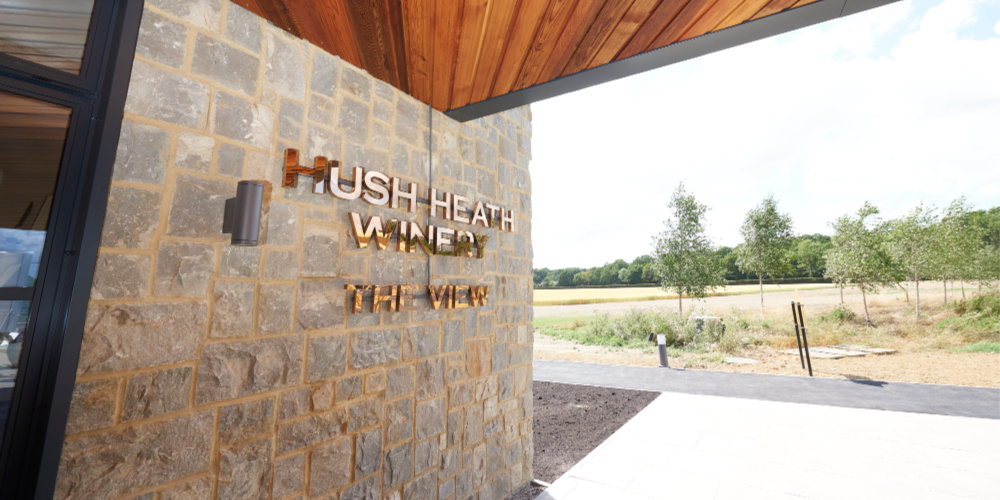 Want to visit Hush Heath's state of the art winery and tasting room? Click here for details. Perhaps you'd like to try several wineries at once with an expert guide? See this private wine tour of Kent. And if you want to know what to drink in the meantime, here are 16 English wines to try right now!