If you go down to the East End today, you're sure of a lovely surprise in the form of brand-new Italian wine bar Bottles. Bottles is the latest vinous venture from Daniele Marano and Franco Mancini, the co-founders of the eternally popular Bottles & Battles wine bar at Mercato Metropolitano. The pair have now teamed up with pop-up restaurant SOOD Family to create a thoroughly tantalising wine and food experience that's bound to please wine lovers and gastronomes alike!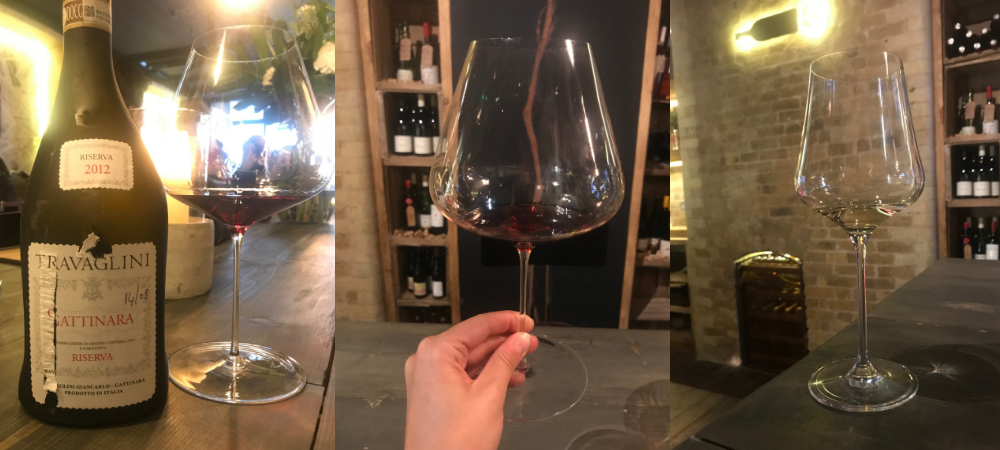 Located in the space formerly occupied by Vagabond Wines, Bottles nestles across two intimate floors and has a distinctly continental feel. In beautiful weather it would be easy to feel transported to the heart of Milan, thanks to the tempting displays of cured meats and cheeses and tiny tables for two crammed onto the pavement outside. It's undeniably trendy yet reassuringly unintimidating, with expansive communal tables providing a pleasant perch for you to soak up the atmosphere and examine the crates lining the walls – each one filled, of course, with an intriguing bottle of wine or two.
Speaking of wine, I'm happy to let you know that in my humble opinion the wine list here isn't far off spectacular. Bottles showcases over 200 different wines, focusing on all things a little bit unique and exciting – no big brands or famous wineries here! Instead, think small producers, interesting organics and unusual regions, carefully selected with the intention of broadening even the most seasoned drinker's viticultural horizons. It's a dream come true for anyone who loves wine and I was absolutely in my element.
Admittedly, the breadth of wines on offer can be a little overwhelming at first glance, but another area where Bottles excels is in the knowledgeable, approachable staff who genuinely can't wait to share their passion with their guests (my main piece of advice on navigating the wine menu is to let your waiter do the hard work for you!).
Manager Marco was an excellent host, eager to offer his thoughts, and to provide excitable expert guidance through the wine regions of Italy and further afield until we alighted upon an intriguing-sounding Verus Riesling from Slovenia. And, God, it was good. Crisp, fruity, a hint of sharp green apple balanced with softer floral notes… everything a good Riesling should be, and a perfect accompaniment to the burrata which arrived gloriously at the table in a flurry of olive oil and delicious cheesy goodness.
In fact, every dish we sampled was pretty spot on. The SOOD food menu is small but perfectly formed, showcasing a selection of Italian classics from Iberico pork to spaghetti all'amatriciana and beef carpaccio. My personal highlight was the cacio & pepe rice balls: essentially a delectable take on arancini with an oozy pecorino and mozzarella centre, complemented with a crisp outer shell.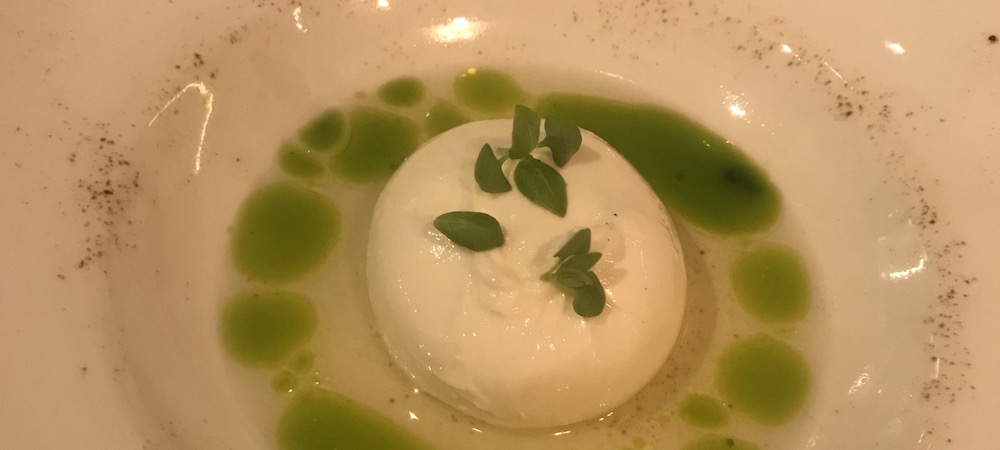 All in all, the values at Bottles are ones that we can all get on board with: good food, good wine and good times! It's an ideal location to while away a few hours in the company of some absolutely world-beating wines. I ended my Bottles experience very merrily with a large 2012 Gattinara Riserva Travaglini, quite simply one of the most exquisite reds I've ever had the pleasure of drinking. Everything here is executed with meticulous attention to detail and a healthy dose of Italian passion which elevates a bar which could be merely good to one that is dangerously close to outstanding. Also, there's takeaway wine. What's not to love!?
Looking for other bars in London? We've been having a great time in the capital at the moment. Read why Lynn Mueting loves Nine Lives in Bermondsey, and if you're a Champagne fan then don't miss our list of 5 of the best places to order a flute in London!