Escape to a world of opulence and tranquility located in the breathtaking landscapes of Palm Desert, California at the JW Marriott Desert Springs Resort & Spa. This luxury destination offers an unparalleled experience of relaxation and premier class service. This is a haven for travellers seeking an unforgettable retreat surrounded by stunning Mediterranean style architecture, wrapped in world-class amenities and taken care of with the exceptional service that JW Marriott Desert Springs Resort & Spa offers. Encircled with lush gardens, meandering lagoons and sparkling waterways, this destination allows you to escape the ordinary day and be transported to an oasis-like atmosphere that allows the senses to calm and develop into tranquility.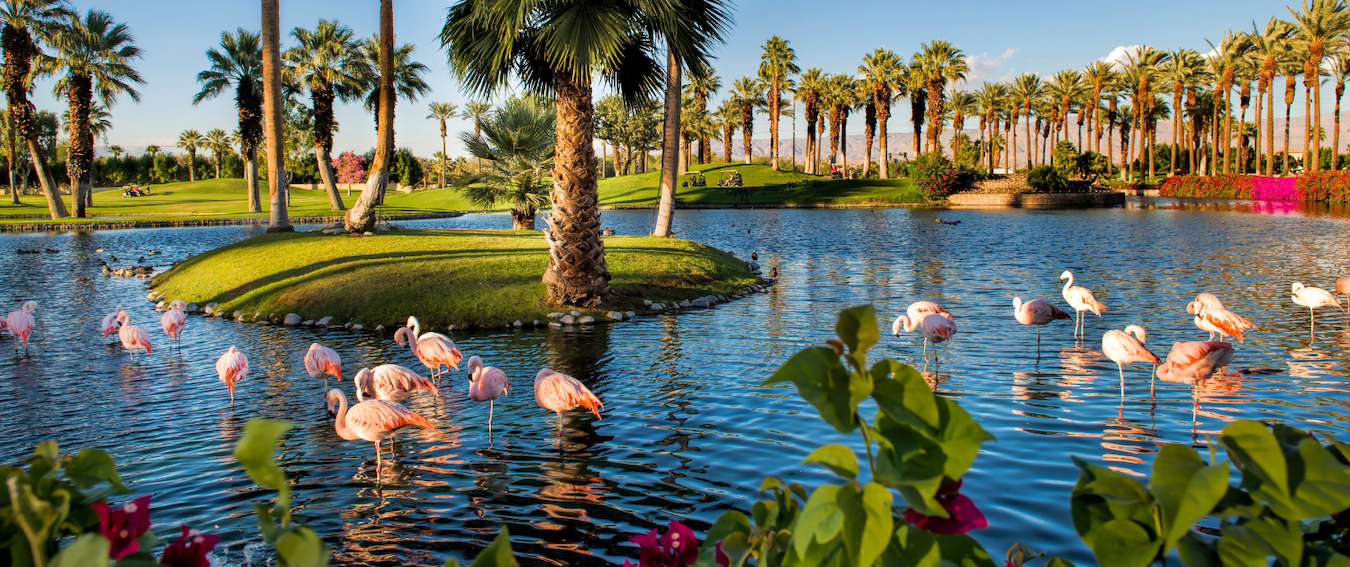 Relax and rejuvenate
Comfort and sophistication are enhanced through their elegantly decorated rooms with plush bedding and modern finishes – every room is a sanctuary. Certain rooms have private breathtaking views from the balcony but all have thoughtful accents in decoration and design.
Ensuring your escape from ordinary, there is a wide range of options to satisfy your culinary desires with diverse offers at the resort. Mouthwatering steaks can be savoured at Mikado in a sophisticated setting with fresh sea-salty seafood accompanying your swirling wine glass at Fisherman's Landing. Indulge in contemporary American cuisine at Rockwood Grill or experience the vibrant 'mix and mingle' flavours created by the chefs in a private five course tasting menu that is innovative at Time & Temperature.
Sip, savour and swirl
To savour every sip and swirl every wine is encouraged by the Blue Star Lounge which is a sophisticated bar with international classics, innovative winemakers and adventurous varieties available for tempting your senses. The selection of wines that has been curated across all the restaurants available at this resort is impressive and boasts as the ultimate wine paradise.
Swirling your Sangiovese, The Aquifer65 and The JW Sushi Bar is another delightful spot to enjoy your glass of wine in a relaxed setting. With its inviting atmosphere and picturesque views, this charming venue is perfect for mingling with friends or simply unwinding after a day of exploration. Let the expert bartenders guide you through their carefully curated wine list, ensuring you find the ideal selection to suit your palate.
JW Marriott Desert Springs Resort & Spa understands the importance of immersing you into the world of wine. The resort frequently hosts wine tastings and events, allowing you to engage with knowledgeable sommeliers and vineyard representatives as you immerse your palate into the cultivars of the world. Explore the nuances of different wine regions, learn about winemaking techniques, and sample a wide range of exceptional vintages, all within the luxurious confines of the oasis.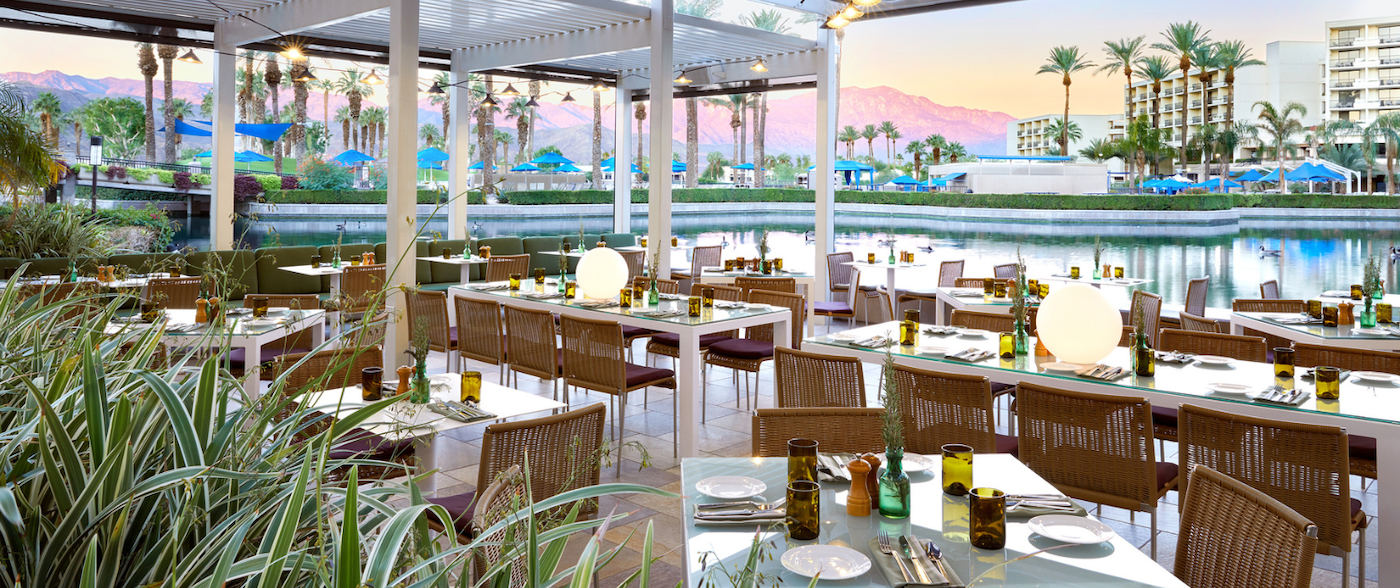 If you want to dive deeper into your wine knowledge and appreciation, the resort's sommeliers are excited to take on private consultations and personalised wine experiences. Whether you're a novice or a seasoned connoisseur, these experts will guide you through a tailored journey, introducing you to new varietals, and helping you discover hidden gems in an experience that you'll take home with you.
Sensual Spa-cations
It isn't just the cuisine that allows you to escape the ordinary but also the rejuvenating treatments and therapies that are inspired by the desert's natural elements to uplift the body into a sensual world. Pampering and relaxation go hand-in-hand as you sink into the warm waters and nibble on fresh fruits after a soothing massage or invigorating facial (or both!). It remains at the heart of Spa at Desert Springs to bring an experience that is tailored to promote a holistic well-being and allow yourself the time to float away.
The magnificent oasis that the JW Marriott Desert Springs Resort & Spa has created is not only for delighting the palate but has also been incorporated into the rejuvenation and wellness experiences. The JW Marriott Desert Springs Resort & Spa recognises the restorative benefits of herbal infused oils, with unique spa treatments that incorporate the essence of these therapeutic sensations. Immerse yourself in therapeutic massages where extracts and infused oils are used in exfoliations, facials, and body treatments, leaving your body feeling rejuvenated, pampered and relaxed and then wander out for a glass of wine to pamper your palette at one of the world class restaurants!
Immerse yourself in a world of extravagance and fine wine at the JW Marriott Desert Springs Resort & Spa. From the exquisite dining experiences to the extensive wine lists, this resort offers a haven for wine enthusiasts seeking to explore and savour exceptional vintages whilst being transported to the land of luxury.