When one thinks about Spanish wines, first names that come to mind are of course Rioja, Ribera del Duero and probably Jerez. Although we do hear about the wines from Priorat and Galicia, it is a lot rarer that the name of Valencia or Alicante come up. Yet, these regions have a lot of potential when it comes to winemaking, not only with international grape varieties, but with local, traditional varieties too. Fortunately, the Valencian Institute for Business Competitiveness came up with the initiative to introduce these two regions and their wines to the European journalists and bloggers in order to give them the attention they truly deserve.
Winerist became a part of the Wine Trade Mission and in the course of three days, we visited Utiel-Requena, Valencia and Alicante PDOs as well as the International Congress on the Monastrell Variety.
It would be hard to imagine that this trip left anyone from our group indifferent. Thoroughly planned, offering the introduction to both cultural and vinicultural heritage this land possesses, this trip was a genuine and fulfilling experience with some good to excellent wine discoveries.
Utiel-Requena DO
Winemaking culture of this area started 2700 years ago and evidence can be found in numerous wine presses, wine jugs and seeds remains discovered in the region. The long history of winemaking is also supported by the Cuevas de la Villa of the Arab period – a labyrinthine of interconnected caves of various sizes which were used as homes, warehouses and shelters and which contain large amphorae dating back to the Middle Ages.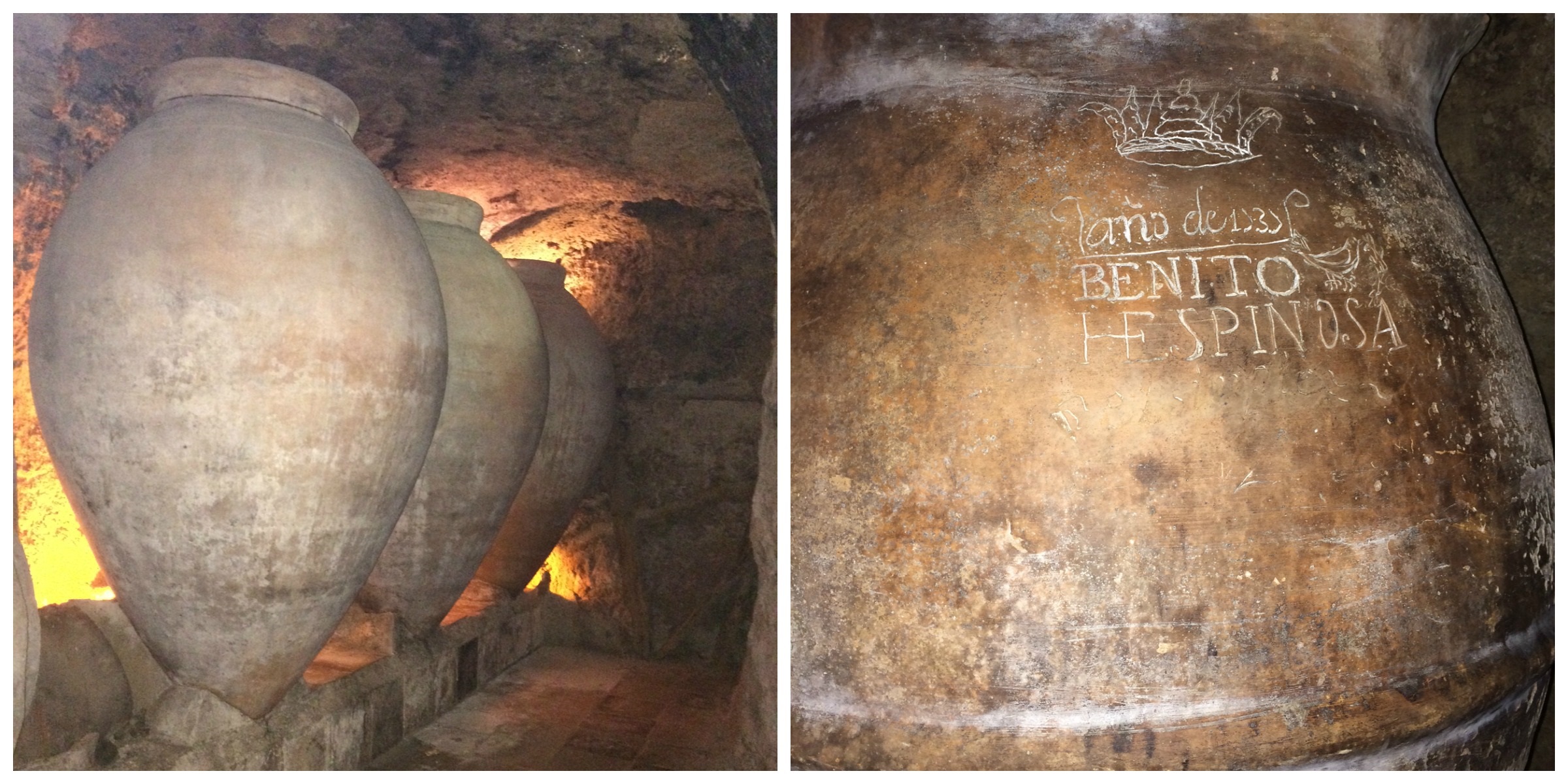 Cuevas de la Villa
The uniqueness of the indigenous Bobal variety and the land it has been continuously cultivated on over almost three thousand years, lay the foundation for the Bobal Territory to be considered for the UNESCO World Heritage list. Nowadays winemaking remains the main economic force for this region.
The Appellation, being about 65 km away from the coast, covers the inner plains of the Province of Valencia and benefits from the Mediterranean climate with continental influences due to its location at around 720m above sea level.
Other red grape varieties permitted here are Tempranillo, Garnacha (Tinta and Tintorera), Cabernet Sauvignon, Merlot, Syrah, Pinot Noir, Petit Verdot and Cabernet Franc. In terms of whites, there are Macabeo, Merseguera, Tardana, Chardonnay, Sauvignon Blanc, Parellada, Verdejo and Muscat.
Our acquaintance with Bobal started at Bodega Mustiquillo. This lovely picturesque winery mainly concentrates on this variety, which has been pioneered here since 1970s. All grapes come from the property, and wines are organic. Finca Terrerazo 2012 was a great example of 100% Bobal with blackberry flavours, almost a bit jammy, hints of pepper and cedar wood, with well-integrated tannins. Although in general Bobal gives high level of alcohol, it is balanced well by high acidity and tannins. This was the first surprise we had along the way! We were also offered to try Finca Calverstra (100% Merseguera), a fresh and quite aromatic white. However, for me personally the star of the show here was La Garnacha de Mustiguillo with its fresh black fruit flavours and toasty, sweet spice undertones. Would have been perfect with slow cooked lamb or game!

Bodega Mustiguillo
Having such a great start of the day, we headed towards the Utiel-Requena DO Headquarters located in Bodega Redonda. This architectural marvel was built in 1891 and is now the home of the Appellation's Regulatory Board as well as Wine and Grapevine Museum, which offers wine guided tastings and aroma recognition workshops.
With the warm welcome at the headquarters, together with wines we were to discover the local cuisine, which left me speechless. I have always been fond of Spanish food, but the diversity and quality of mouthwatering dishes here exceeded all of my expectations. Bonito Caramelizado con Crujiente de Almendra, Bandejas de Jamon y Queso, Langostino Envuelto en Patata, Taquitos de Tortilla Patata Bravas, Pulpo la Gallega, Hohaldre de Mus de Atun and more! Polishing it all off with a shot of espresso, we were ready to see the surroundings and vineyards. Late autumn landscapes can be dull, but not here! The variety of cultivated grapes gives the vineyards beautifully different colours and tones: green, yellow, orange, brown and brick to dark red. Being so beautiful in November, I can only imagine how stunning these were just about a month ago!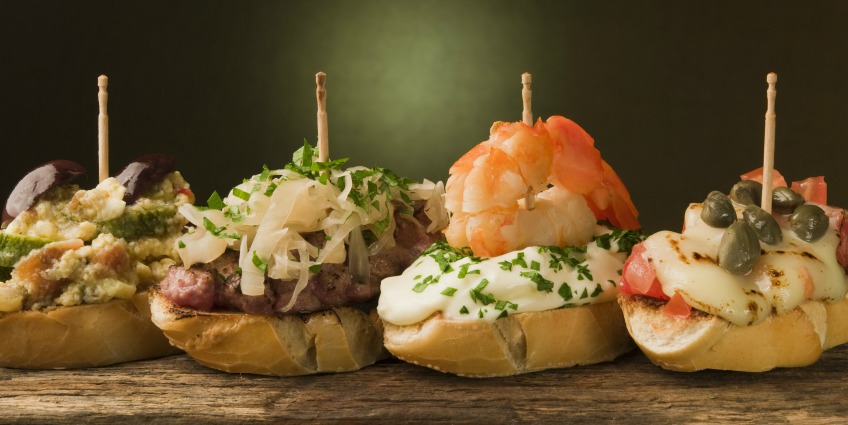 The highlight of the day, however, was of course the wine tasting brought to us by twelve wineries of Utiel-Requena DO. My personal favourites here were Bobals from Bodegas Nodus, a family run winery which also produces gin; concrete fermented Clos de San Juan 2012 from the old vines by Valsangiacomo Family which we were about the hear of again the next day; Aranleon organic Bobal; excellent complex Cueva de la Culpa 2012 (Bobal and Merlot blend) from Bodegas Murviedro as well as their interesting and unusual Sauvignon Blanc, which were treated more like Chardonnay with the use of oak and malolactic fermentation; Caprasia Bobal-Merlot 2014 from Bodegas Vegalfaro; Pasion de Bobal 2013 and Cerro Bercial Reserva 2008 (Tempranillo, Bobal and Cabernet) from Bodega Sierra Norte, a husband and wife competing team.
What I have to admit that out about fifty wines we tried that day, there were decent to excellent examples. What one could not find there was a bad wine!
Click here to read Part 2 of the Winerist Trip to Valencia and Alicante!