A wine tasting party sounds great in theory, but where do you start? Our friends at Mascalzone restaurant are well used to organising such things as so we asked them to give us some tips…
Wine tasting events are fun and educational experiences. Having organised dozens of them at our restaurant, we like to think we know a thing or two about them. Here is our 5-step checklist of best practices and creative ideas for organising a successful evening of wine tasting. By following this list, you can create your own wine tasting party or private event at your house, the same way the professionals would.
How many wines for a wine tasting event?
Provide a minimum of two wine glasses for each guest.
Offer 8-10 different wines and present them two at a time in rounds so that guests will be able to appreciate the different flavours.
How much wine for a wine tasting event?
For an event of 12 guests plus one presenter, one bottle per wine will be sufficient. Any more than that and you'll need to open another bottle so that each guest receives a satisfactory amount of wine in each pouring.
Each bottle holds enough wine for 13, 2oz portions of wine. A 2oz portion of wine is enough for each guest to get a good taste of the wine. It's important to remember that a wine tasting is not the same as a drinking party; it's not advisable for guests to drink every drop of wine poured for them, so make sure pouring buckets are available for unfinished wine samples.
Red Wines tend to be more popular at tastings, so we recommend six or seven reds and two or three white wines. This will make for a well-balanced tasting session.
To keep the presentation interesting, we suggest selecting classic wine grapes and blends from several famous wine regions. This will ensure that there is enough to talk about when presenting the wines and will keep it diverse.
For private wine tasting events, it is better to hire a sommelier or educator and allow them to choose the individual wines. They often have good rates with wine distributers, so will ensure that you have high quality wines while also helping you to keep within your budget.
Choose a suitable theme and set-up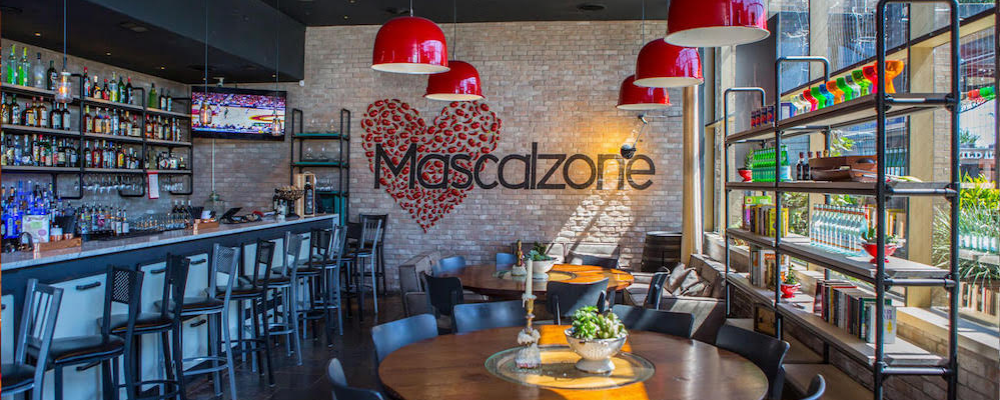 Selecting a format for your wine tasting event will keep it focussed. If you announce the theme in advance, it will help to build anticipation and create the correct ambiance. Here are some theme suggestions:
A Night in Naples
Key Grapes in Italian Wines
Wine and Food Pairing (Can include delicacies such as Olives, Chocolates, Charcuterie, Cheeses and much more)
Vintage Wines that correspond to a birthday or anniversary date
Having a wine educator or sommelier host will give the evening a real professional touch. This will make the evening informative, keep it social, not too sales-heavy and above all, fun. One casual, informal approach could be to set up wine tasting stations. Guests can then mingle and approach the stations choosing to taste wine and ask questions of the hosts at will. Another suggestion for a more formal wine tasting event, would include a sit-down dinner with food pairings and choreographed presentations to accompany each course.
Wine and food pairing events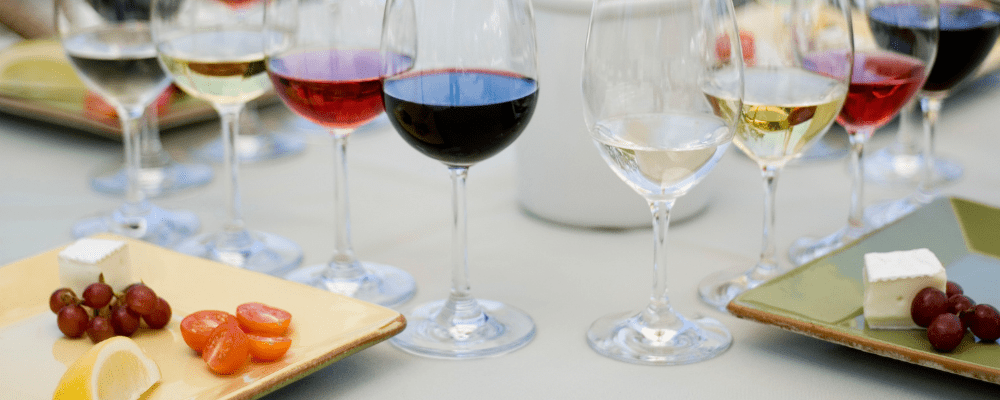 For food pairing events, it is essential that the wine matches the type of food on offer. Wines such as Italian and French Wines are typically enjoyed best when served with food from their region of origin. Many wines provide a great accompaniment to cold meats, cheese or chocolate tastings. These can be extended to other delicacies such as olive oil, balsamic vinegar, or even a guided cigar tasting, if your venue has an outdoor section.
Provide the right tools
Provide plenty of wine glasses to allow for two wines per round, and be prepared with a few additional ones in case of breakages.
White wines need to be chilled, so ice buckets need to be on hand, along with sufficient refrigerator space.
Provide pouring buckets for disposing of excess wine after each tasting round.
Papers and Pens for collecting attendees' details and so people can take notes.
Make sure your guests have access to plenty of water to drink.
Close with a sharing session
After the actual wine tasting is over it can be fun to ask attendees to contribute by sharing their thoughts on the Wines. This could include a Q&A session or an informal get together in the bar or standing area. Attendees can then chat about the event and even share some of the information that they have newly acquired.
Toto Mascalzone is event and marketing manager at Mascalzone restaurant. He is an Italian wine writer and educator, blogger, and food and wine enthusiast currently living in London. He is author of a wine and lifestyle blog, and was a co-editor, together with Italian wine writer a blog devoted to news from the world of Italian wine. 
---
Want some more wine-based tips? Do you know how to remove a red wine stain? How about how to cool your wine down quickly or if you're thinking about wine and food paring and want something a bit spicy, here's our guide to pairing wine with spicy food.