Don't we all harbour a secret wish to be just a little bit more like James Bond? Alex Mennie has and here, he helps us get just a small step closer to that reality as he tells us how to drink like James Bond…
Another feature, another embarrassing revelation from my cocktail past. Back before Mennie Drinks, I briefly started a blog intended to cover the drinks of James Bond. I got as far as a name ('Brandy and Phensic' after Bond's hangover cure of choice), some graphics, featuring the 1931 Bentley Blower and a recipe for the Vesper. There, it withered on the WordPress vine. In the meantime, Edmund Weil and his wife, Rosie Stimpson, were opening award-winning cocktail bars across London: Nightjar and Oriole are two names that have been rolling off the tongue of award ceremony hosts for the last few years, with both currently featured in Drinks Internationals '50 Best Bars' in the world.
A beautiful book of drinking rules
In 2016, their empire expanded with the opening of Swift, in partnership with Bobby Hiddlestone and Mia Johansson whose none too shabby CVs feature leading names such as Milk & Honey, Dead Rabbit and Callooh Callay. So when the Ian Fleming Estate was looking for an author for its first authorised cocktail book, perhaps it is unsurprising that they turned to distant Fleming relative Edmund and his bar dream team rather than the man behind a long lost James Bond cocktail blog.

James Bond and drinking go hand in hand – the man was rarely without a drink, and had a taste for the finer things in life.  How he managed to go around saving the world and getting the girl while clearly half cut is beyond me, but Bond's choice of drinks is a distinctive part of the famous series, and a clear representation of Ian Fleming's own preferences. It was therefore, only a matter of time before the spy put his name to a book of cocktail recipes.
And what a book it is. Beautifully presented and littered with extracts and bon mots from the Fleming catalogue, exquisite photos and recipes from the Swift team, 'Shaken' is the perfect manual for those that wish to drink like James Bond, and frankly, who doesn't?
The Classic James Bond Cocktail Recipes
The Vesper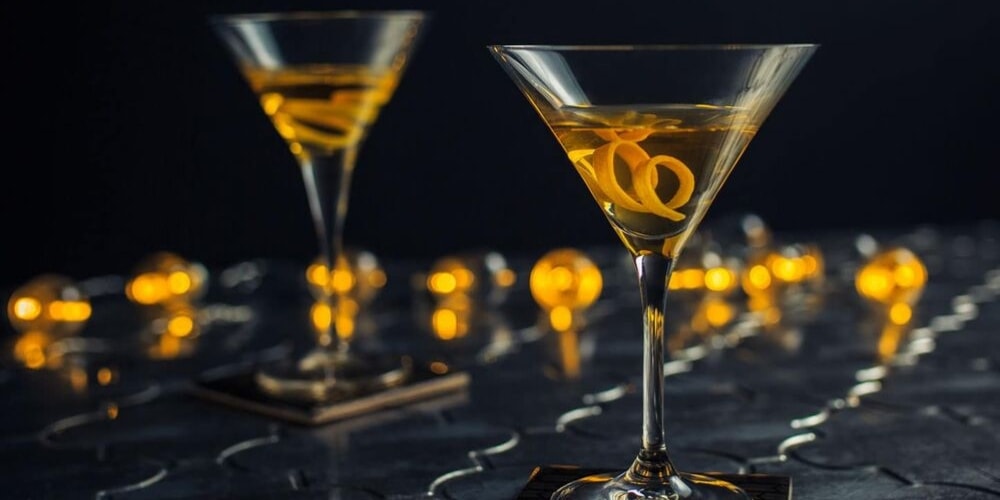 Photo credit: Les Spiritueux Ungava
"We'll have one together when all this is finished". Bond describes the drink to its namesake, Vesper Lynd, in Casino Royale. This essential James Bond drink was invented for the series and is still a fixture on bar menus worldwide:
60ml gin
20ml Russian vodka
2 teaspoons Cocchi Americano
Shake all ingredients with ice and strain into a chilled Martini glass.  Garnish with a lemon twist.
Old Fashioned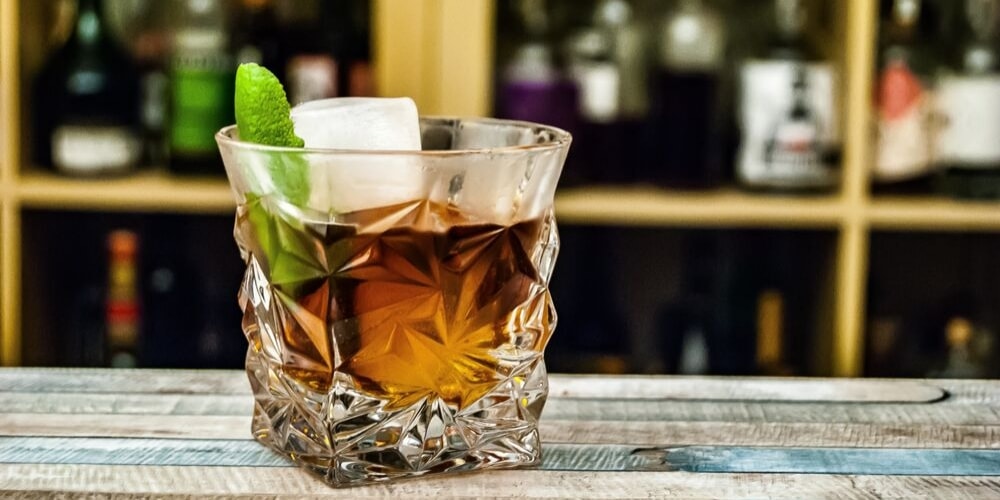 "Bond took a shower, swallowed a double bourbon Old Fashioned and threw himself down on his bed" – Thunderball. Frequently ordered by Bond during his American exploits, this is the classic drink for a reason:
60ml bourbon or rye whiskey
1 ½ teaspoons rich demerara syrup
4 dashes Angostura bitters
2 dashes orange bitters

Combine bitters, sugar and 1/3 of the whiskey in a chilled rocks glass with two cubes of ice and stir until the ice has halved in size. Add another 1/3 of the whiskey and two more ice cubes and repeat.  Add the remaining 1/3 of the whiskey and fill the glass with ice.  Garnish with a twist of orange peel. 
The New James Bond Recipes
Breakfast Royale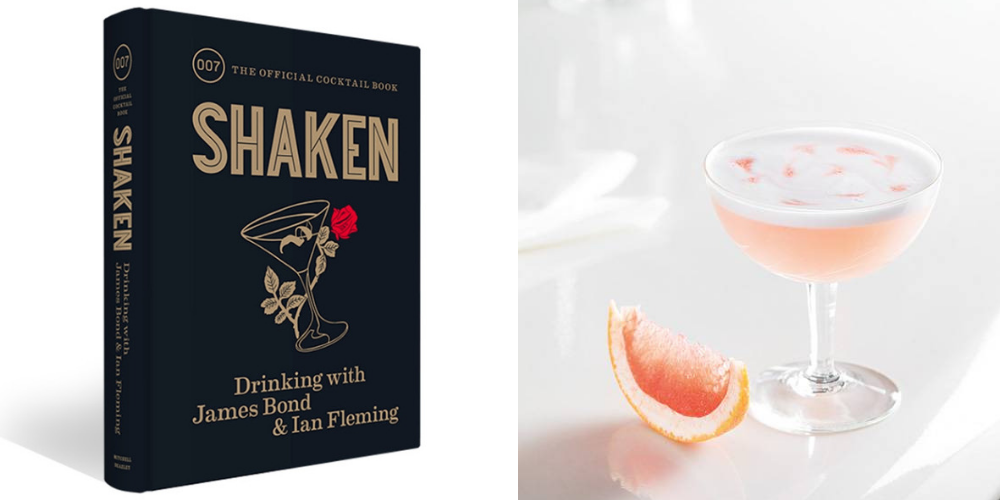 "She sipped at her Champagne and rarely glanced at Bond. She didn't smile." – Breakfast in Casino Royale.
Bond is never far from a glass of champagne, particularly at breakfast time, and frequently demonstrates his knowledge of various vintages. Taittinger '43 is named as his favourite in Casino Royale:
35ml Tanqueray gin
15ml Tio Pepe sherry
20ml grapefruit juice
2 teaspoons lime juice
20ml simple syrup
20ml egg white
50ml Taittinger Prestige Rosé
Shake all ingredients (except champagne) without ice. Add ice and shake again. Strain into a large chilled coupe glass and top with champagne. Garnish with a streak of Peychaud's bitters and a slice of pink grapefruit.
Goldeneye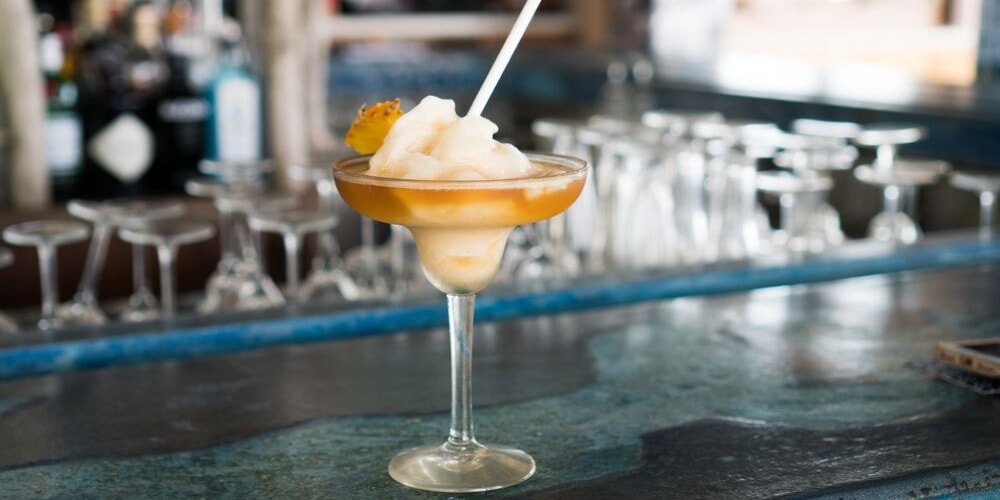 Photo credit: OWG
"Just live in Jamaica and lap it up, and swim in the sea and write books" – Fleming's plans for after the war. Goldeneye is the name of Ian Fleming's Jamaican home and a twist on the Jungle Bird tiki drink:
40ml Jamaican rum
20ml Aperol
20ml lime juice
20ml simple syrup
20ml pineapple juice
1 teaspoon passionfruit syrup
Shake all ingredients with ice and strain into a chilled sling glass over cubed ice.  Garnish with pineapple leaves and half a passionfruit.
Shaken is published by Mitchell Beazley and is available in hardback now. RRP £15
Interested in cocktail recipes? Here are some spooky cocktail recipes for Halloween. If you're in New York, why not check out these great places to have an espresso martini in NYC? If after all of this however, you are all cocktailed out, how about a food and wine tour somewhere gorgeous? Check out our wine and food experiences over on winerist.com.