The Australian wine industry has a world-wide fame for producing excellent quality, award-winning bottles that have graced the tables of the rich and famous. It's also known for having fantastic stores of vintage wines, which are now becoming very collectible as well as fresh, young harvests that are ready to lay down for drinking in years to come.
With this in mind, the number of people who are investing in a wine cellar is increasing. Whether as a financial stock, a social hobby or to simply hold for celebrations to come, having an environment in the home that is suitable for keeping cases of wine is an element of more and more families.
If you enjoy wine, then this guide will give you the opportunity to consider installing one yourself to then fill with amazing bottles from both home and abroad.
The benefits of having a wine cellar
Owning a wine cellar is certainly a talking point when family and friends come to visit. There's always an air of excitement when the door is opened and you enter the perfectly cool environment of the vaulted area to admire the rows, racks or crates of wine.
Not only is it a way to show your collection of carefully selected bottles, a well-constructed and installed wine cellar will add value to a property and give an extra special feature and selling point.
A wine cellar means convenience. For those living rurally, there's no long drive to replenish stocks and never being caught out without a bottle to present for dinner if there's an unexpected knock on the door one evening by friends who are in the area. Buying wine by the case also saves money because of the discount offered on buying in bulk and the right wine can always be selected to serve with a meal rather than the only choice to hand.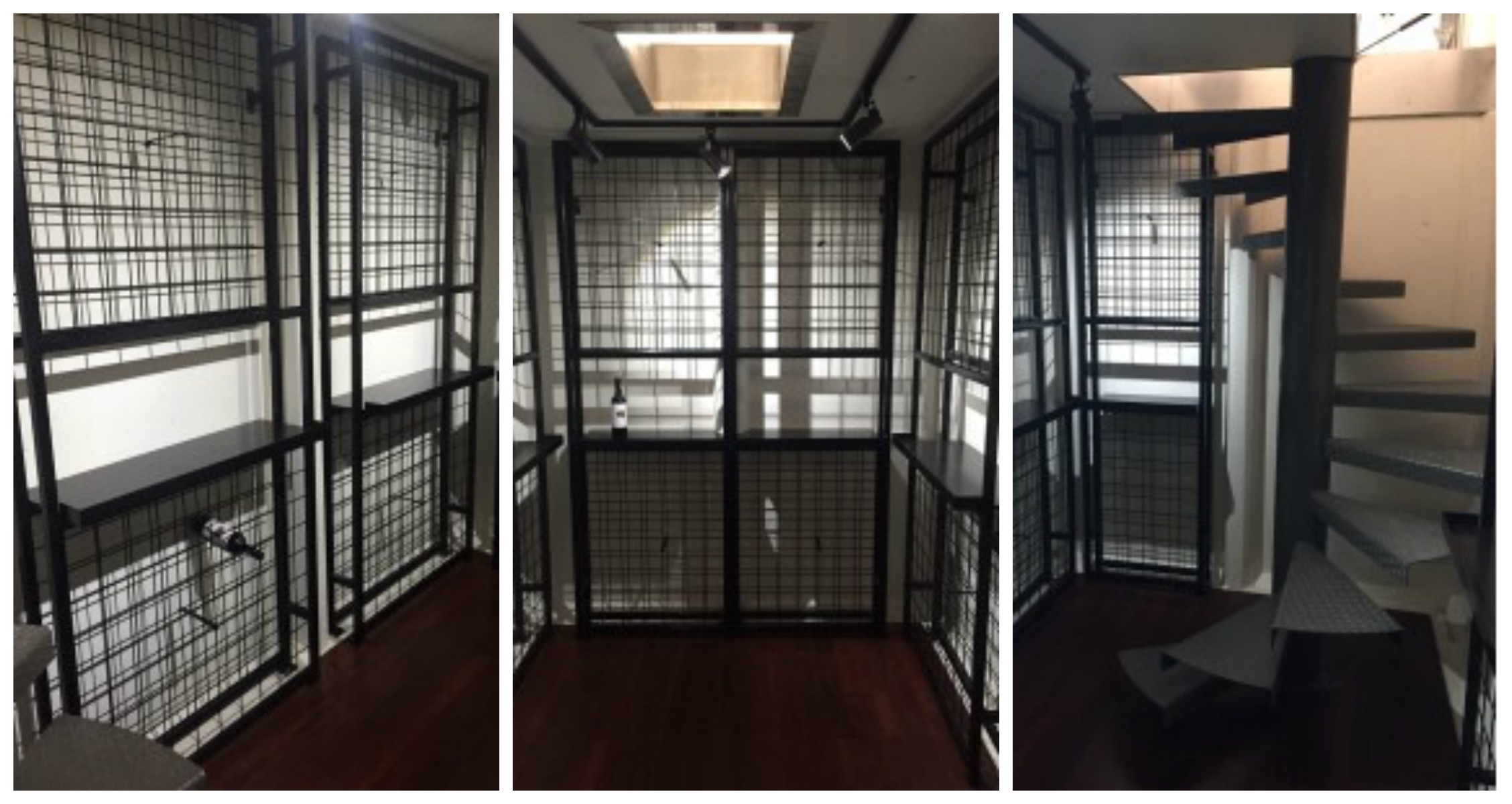 The material required to ensure the wine is stored correctly
A wine cellar needs to be constructed from a material that is impenetrable by water, insects, extreme temperatures, damaging UV from the sun, damp and mould.
Their siting is very important and not all materials are suitable for this special project. Wine cellars may be above or underground, as a cellar extension to an existing property or even built into a hillside. The manufacturing material must be strong and durable and the perfect solution is concrete.
The benefits of concrete
A concrete constructed wine cellar is an excellent way to store wine. Made from one seamless piece, the lack of joints means that there's no issue with water ingress or unwanted insects making their way in to the precious cargo and because it is concrete it will always keep the wine at the perfect ambient temperature.
When buying a concrete wine cellar, it will come already coated to prevent unwanted moisture entering and ruining the wine. Supplied as a shell with a door cavity, there are then many options for personalisation; the door, the installation of a ladder or perhaps even a spiral staircase for elegant access for everyone. Flexibility is one of the key features of using concrete for a wine cellar; it can be used to create any size and so fit perfectly with your needs.
How to install a wine cellar
Once produced in a closed factory environment to give the strongest finish possible to the concrete casing and to the measurements you've requested, the wine cellar is then transported to you. It doesn't matter where you are located, the fact it will be a square or rectangular unit means it can be transported with ease – even if you have set your heart on the largest size available. They won't be damaged in transit and the concrete doesn't weaken in any way.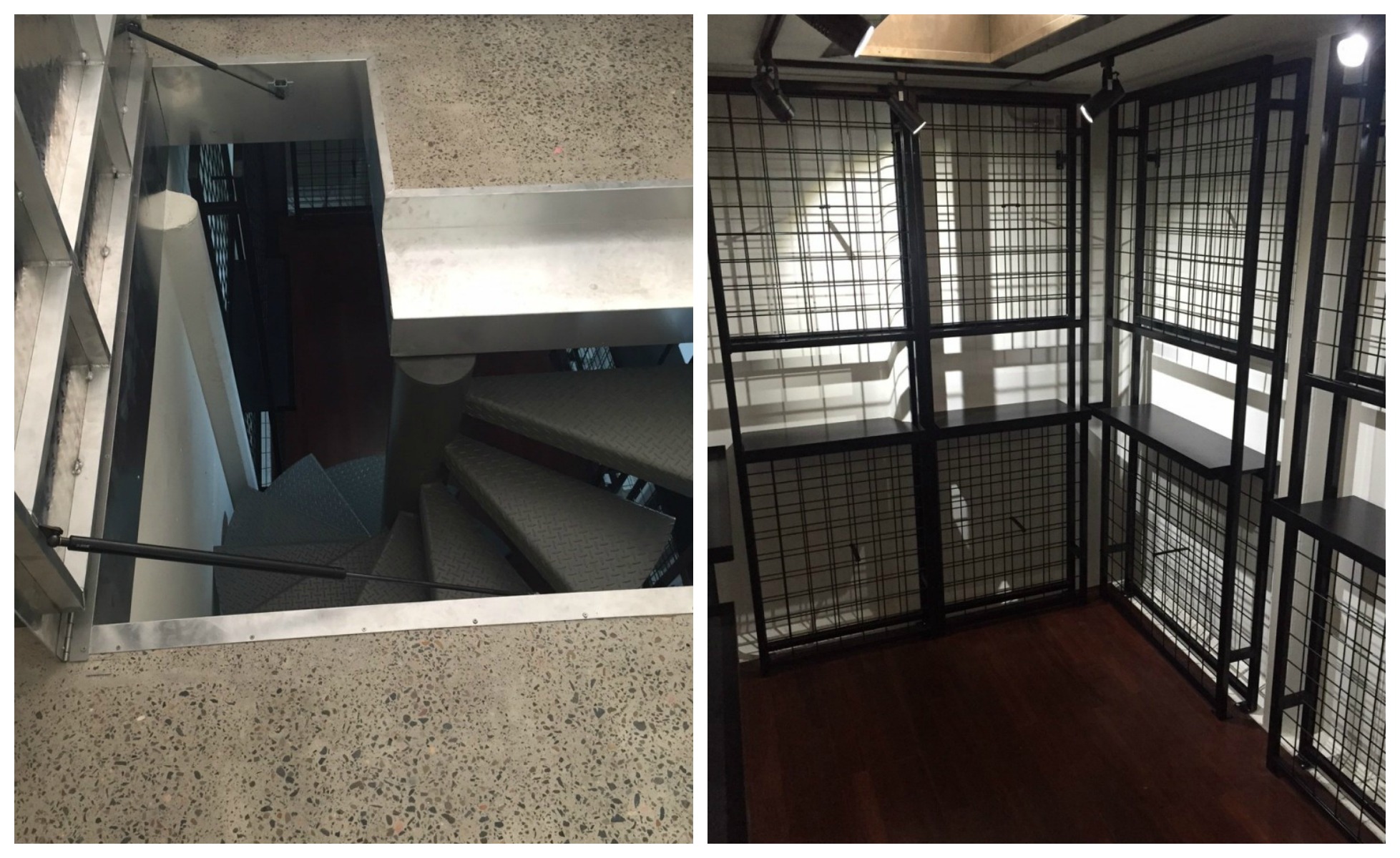 When arrangements are made with the wine cellar manufacturer, they will guide you through each stage and will work in conjunction with crane operators to lift it from the transporter onto site and with builders so it can be smoothly installed. Choose your location carefully; if you live in an area of high traffic for example, consider placing it as far away as possible to stop the vibration of vehicles ruining the contents of each bottle. The best wine cellars are designed to go underground to create the perfect environment and so if possible, find a way to use in this way.
Depending on the chosen layout, the staircase or ladder will be placed at the optimum location; it's usually at one end because of the design of the floor and where the bottle racks will be placed.
You'll need wine racking to lay the bottles on once the cellar is in place. There's a wide range on the market but remember that they are holding items that are precious to you and could be rather valuable. Choose the best racking you can afford as you don't want it falling apart after a few months and you find your fantastic collection smashed on the floor.
The pleasure of owning a wine cellar
Once your wine cellar is complete, it's then just down to you to enjoy buying wines to store there. Whether you're a fan of Champagne or Chardonnay, you'll never tire of opening your cellar and descending down the steps to find a bottle of your favourite tipple.