Hey, recent graduates! Are you having trouble adjusting to adult life? Mature life? Not literally-drunk-always-life? Was parting with the higher education party scene harder than parting with your first love? Don't worry, Winerist is here to guide you into the next phase of your long term relationship with wine. That's right kiddos, you don't have to say goodbye; you just have to learn to drink like an adult.
You're going to have to make a few changes, and we're not going to pretend like it'll be easy, but we're here to hold your hand. The real world comes with responsibilities, especially involving your alcohol consumption. If you wake up on your neighbour's lawn every morning, not only will you show up to work looking unprofessional with grass stains, but you'll also probably be banned from the neighbourhood event committee, and who wants to miss that riot? Not you!
Look, if you're already off campus, the hardest step is over. Take a look at this infographic we made to help you along the way, and before you know it, you'll be drinking wine like the adult you sure are. Winerist presents: How To Actually Drink Wine: A Guide For Recent Graduates.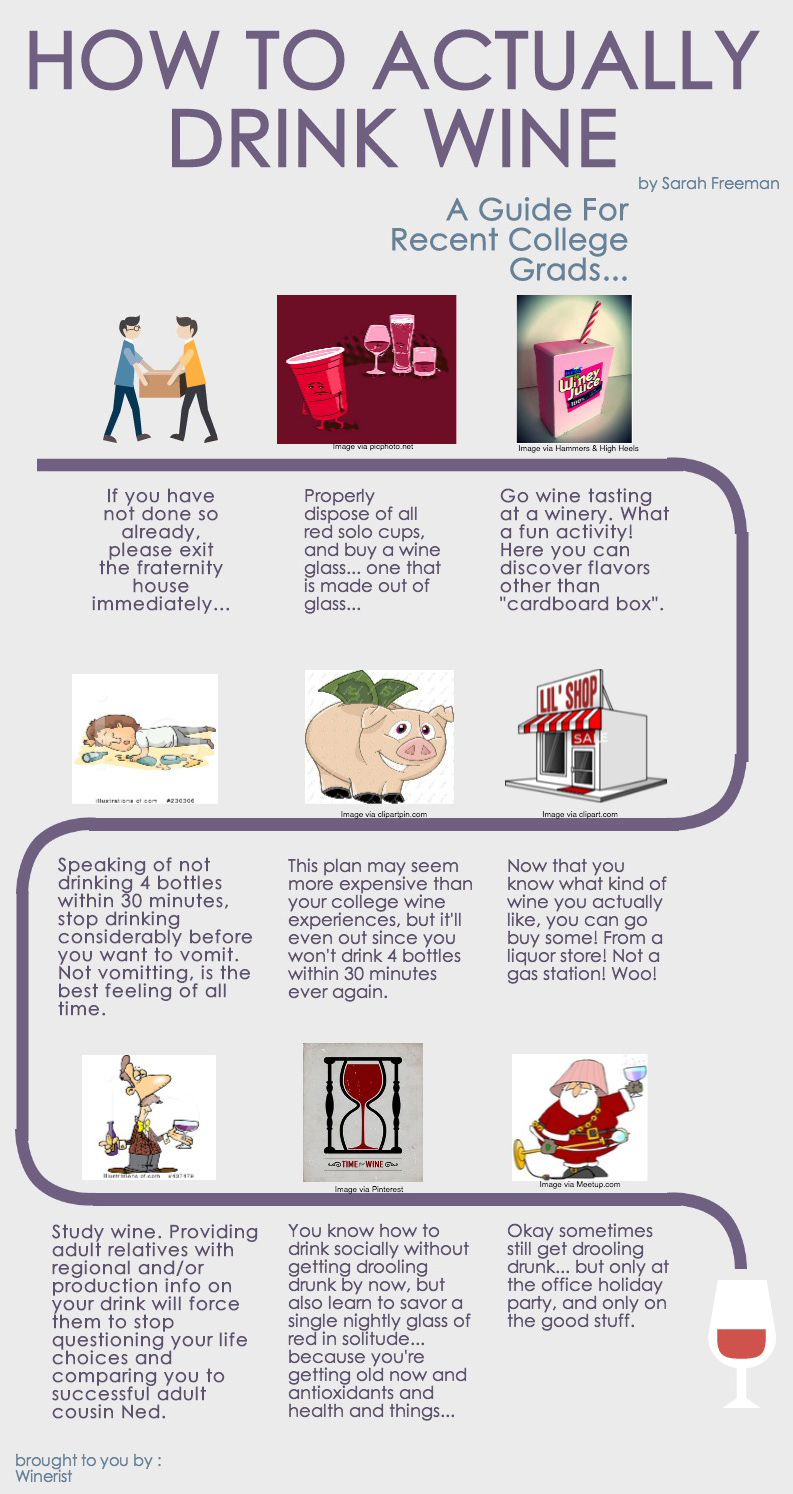 ---
Now you have the know-how, isn't it time to put your skills to practise with one of our wine tastings.