It's competition time!
Enter your details below to be in with a chance to win a a stay at the amazing VIK Chile! Your prize includes a stay of 3 nights at the VIK estate in Chile for 2 people with the 'full experience'!
Included in your prize: A stay in a luxury double room for 3 nights × Breakfast, lunch, and dinner × A tour of the incredible winery and a unique tasting experience which includes their 3 signatures red blends, VIK, Milla Cala and La Piu Belle. You will get to taste the individual varieties and the actual blends, learning how they are brought together to create the unique flavours and bouquets of their magnificent wines × A horse riding, trekking or cycling experience amongst the vines.
To find out more about this amazing estate see below!
Terms and Conditions:
The competition is open from Monday 15th May and closes at midnight on Sunday 28th May. The winner will be announced via email by Friday 2nd June. The prize includes: A stay of 3 nights at the VIK estate for 2 people, limited to 1 double room for 2 people, breakfast, lunch and dinner and 2 VIK experiences (wine tour with tasting and horse riding or trekking or cycling). The prize can be redeemed at any time until the end of 2024. It does not include flights or transportation to the VIK estate.
VIK Chile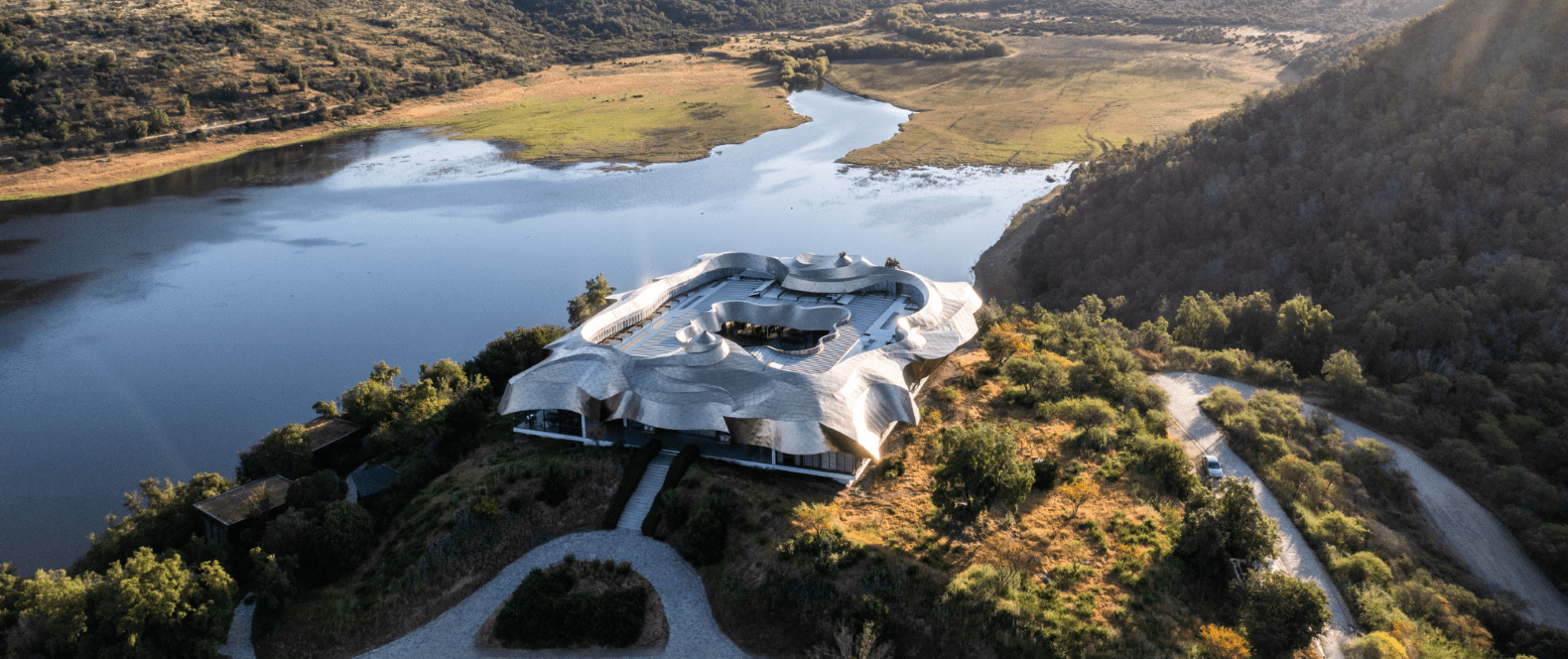 In 2004, Alex and Carrie Vik took on a tremendous challenge: to find a place that offered all the right conditions for producing the world's best wine. They assembled a team of winemakers, climatologists, geologists, grape-growers and agronomists to search for that place in South America.
VIK vineyard was born amidst the foothills of the Andes mountains, within the Millahue Valley, named "Lugar de Oro" or "Golden Place" by the native Mapuche people.
The vineyard is located on over 4,300 hectares of magnificent Chilean nature with a unique biodiversity.
A luxury retreat with exceptional architecture, located at the top of the park, to experience Vik in all its splendor.
Ideally perched on a hilltop in the middle of this most picturesque valley, with the Andes mountains in the distance, Vik Retreat Chile boasts 360-degree views out across the surrounding vineyards and nature. Its floating, sculptural roof of bronzed titanium, which was inspired by the mountains, the wind, and the work of Frank Gehry and Richard Serra greets guests as they arrive.
The Retreat boasts 22 luxurious, state-of-the-art guest rooms, each uniquely designed to feature art works by renowned Chilean and international artists. It's the only establishment of its kind in Chile. Every room offers views of the estate.
Luxury experiences for all the senses
Staying at Vik Chile also provides you access to a host of incredible experiences.
An infinity pool with panoramic views of the valley offers unparalleled relaxation and the holistic Wine Spa offers unique relaxation therapies and treatments based on wine and its by-products.
Guests can also choose from a range of unique and incredible experiences. These include exclusive tours of the outstanding winery and learning about the art of VIK's wines through a full-on tasting, where you can travel the vineyards though your senses. With horseback riding, mountain biking and other excursions, it is easy to be immersed in the immensity of VIK, surrounded by magnificent natural scenery, native Chilean forests and lush vegetation. Guests can also enjoy a gourmet lunch in the vineyard's Pavilion restaurant, prepared with fresh, and seasonal produce from VIK's own organic culinary garden, perfectly paired with the vineyard's wines.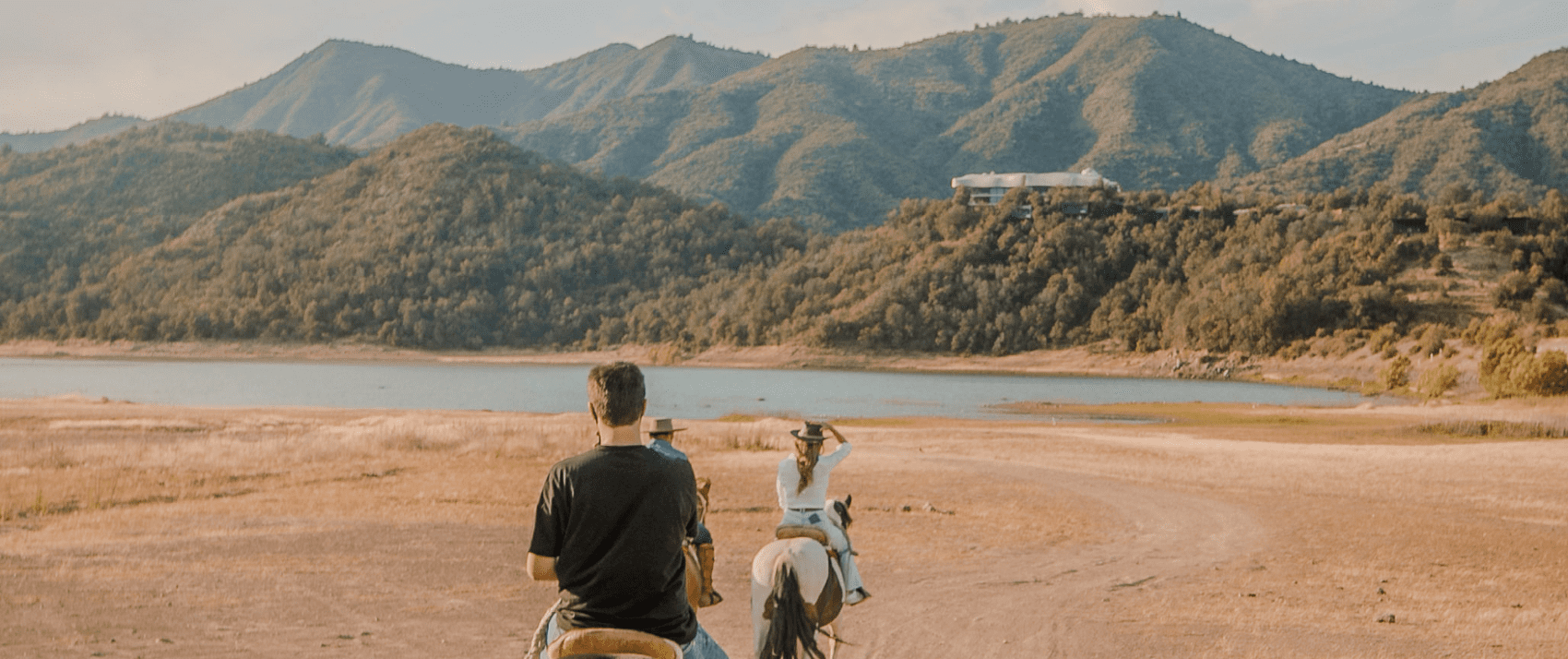 Holism
VIK promotes a deep commitment to sustainability, striving to integrate their winemaking processes harmoniously with care for the environment, their surroundings and their business.
Holism is the concept that best reflects the VIK spirit. It's the perfect union of humans and nature as an integrated whole. Their holistic wines are the result of a magnificent, dynamic terroir and the best winegrowing and winemaking techniques and practices.
VIK Wines
The soul of the VIK project lies in their holistic wines, their four reds —VIK, Milla Cala, "A" and La Piu Belle red blend— and La Piu Belle rosé. Their blends are elegant, voluptuous, complex and well-balanced.
All of their wines have received top honours: the 2016 VIK was awarded 99 points by James Suckling, the 2018 Milla Cala earned a Master Medal from The Drinks Business and La Piu Belle received a Platinum Medal from Decanter magazine, among numerous other awards.