If we were to pick one good thing that came out of the pandemic, it's that we saw how the world can come together when faced with huge challenges. Thanks to the amazing scientists of this world, our healthcare professionals, and all the amazing people who got involved, we have witnessed the fastest vaccine rollout in human history. There is more good news, so let's be honest, 2022 wasn't all that bad:
mRNA unlocked a new era of disease prevention

The age of 'Space Tourism' is finally here and we launched a $10bn space telescope 

Researchers had a major breakthrough in plastic recycling, turning waste into high-density energy 

The largest wind farm ever built went live… and is on track to power 1.3 million homes when at full capacity next year. And the list goes on and on…
As we step into the new year with optimism and evidence that Omicron is less of a threat to our wellbeing and that soon we will be able to travel again, we wanted to share with you our recipe to reset, recharge and re energise for the new year. 
We are often made to believe that January is the time to push faster, harder and to come into the new year with a huge list of challenges and goals for the year. However, we feel that January is perhaps the time to set the foundation for your wellbeing, the things that make you happy and perhaps to take it slow. We surely will and will focus on how to make 2022 a year that is centred around happiness; spending time with the ones we love, doing things that are enjoyable and rewarding, eating foods that are better for us and for the planet and finding the time to exercise and rest in equal balance no matter how fast paced things get. So, for your wellbeing we'd like to share our top picks for a balanced January full of wellbeing and enjoyment.
Enjoy your favourite tipple and find your balance
We don't believe in abstaining from the things that we love, we believe in balance. With the incredible innovation in the alcohol alternatives industry and the vast array of players on the market we can now find the perfect accompaniment to enjoy on the days when we don't feel like alcohol, or when we feel like taking a break altogether. We've searched far and wide and found our two favourite alcohol-free tipples for you to enjoy.
Why? Because it tastes delicious and adds a sense of occasion when usually you feel alcohol is needed to do that.
About the company
Based in Cornwall, High Point produces non-alcoholic aperitifs and digestifs intended to be enjoyed in the same way as their alcoholic counterparts but in support of a more balanced lifestyle.
Their drinks reflect the Cornish landscape in which they're made using Cornish spring water, tea leaves and a selection of natural ingredients to create complex and beautiful flavours.
Their drinks undergo a long fermentation process which leads to their super-premium nature, bringing delicious flavours, deep aromas and intriguing complexity.
Our choice
We love the Ruby Aperitif, especially when we mixed it as a Spritz. It tastes delicious and adds a sense of occasion when usually you feel alcohol is needed to do that. It's perfect to kick off your shoes and wind back on a Thursday night after working from home all day. Or as pre-dinner drinks when you have friends over on the weekend.
How to enjoy
We love Ruby served as a Spritz. Just take a large wine glass and fill with ice, then pour 1 part Ruby, 4 parts tonic and stir. Garnish with a slice of pink grapefruit and enjoy!
On the nose there's wild herbal aromas, followed by a wave of zest and spice, finishing on the palate with lasting bittersweet citrus. Ingredients include hibiscus, lavender, wormwood, pink peppercorn, orange zest and pink grapefruit zest.
It's alcohol-free, gluten-free and vegetarian with 29kcal per 100ml serve.
Where to buy
You can find High Point Ruby Aperitif online from £19.99 at highpointdrinks.co.uk, Amazon and Master of Malt.
We found you an alcohol-free beer that actually tastes like beer, and like great beer!
About the company
US based Athletic Brewing Co believe you shouldn't have to sacrifice your ability to be healthy, active, and at your best to enjoy great beer and we feel the same! They were founded in 2017 by a former finance professional and ultra-marathon runner, and a highly awarded craft brewer. They shared a passion for an active lifestyle and a love of craft beer, so set about creating an alcohol-free beer that could naturally become part of their lifestyle, without compromising on taste and the overall drinking experience.
They craft their beers using only pure, all-natural ingredients in small batches at their state-of-the-art brewery. Their intricate process lets you enjoy the refreshing taste of craft beer without the alcohol.
Our choice
We chose their Upside Dawn Golden Ale and can honestly say that cracking open a can of this straight from the fridge tastes just as good, if not better than a standard alcoholic beer. It has a depth and length of flavour that many alcohol free beers lack and tastes just as refreshing.
We love wine and we're also beer lovers at heart. But as with many people we also love being healthy, active, and at our best. These conflicting passions usually create a bit of an internal struggle – go to the gym or go to the pub, have a beer or opt instead for a slim line G&T. But with Athletic Brewing Co's alcohol-free Upside Dawn that internal struggle is no more because it's not just alcohol-free it's also only 50 calories per can. So, when work's finished for the day and you're about to head out for a run or to yoga but a friend pops round, usually this would have meant a beer or glass of wine and your exercise plans shelved. Now you can enjoy a beer together and keep to your plans.
How to enjoy
Straight from the fridge and out of the can!
Upside Dawn typifies a classic craft Golden Ale. It's refreshing, clean, balanced and light-bodied. The aromas are subtle with floral and earthy notes. It's brewed with premium Vienna Malt along with English and traditional American hops.
It's 0.5% ABV, gluten-free and 50 calories per can.
Where to buy
You can find Upside Dawn at uk.athleticbrewing.com, HomeSense, Dry Drinker and Wise Bartender.
Good for your tummy and for the planet
Sustainability and finding ways to enjoy life without having a negative impact on the planet is a subject close to our heart. One way people opt to do this is by eating Vegan in January. Whilst we'll be doing this we also know that opting for vegan options throughout the whole year can be good for us and the planet and, that there are many additional ways to support the planet and our tummies too.
We love garner and graze, not just because of their ethically focussed approach to business but also because being a female led start-up ourselves, we love supporting other similar ventures.
About the company
garner and graze make delicious food for sharing that is good for the planet too. Created in 2019 based on the founder's love of entertaining, food, eating and making things look cute, g&g was the only grazing company that offered exclusively meat-free grazing.
The founder told us 'Whilst I don't use dietary labels myself I do aim to eat plant based as much as possible and I saw there was a gap in the market for grazing with a more plant based focus. I am passionate about the environment and I want to show that meat-free and plant-based party food and grazing can be just as beautiful and delicious. It's great for those who are vegetarian, halal or just want to consume a bit less meat. It's a simple thing we can do, which is beneficial for the environment.'
All of their products are palm oil free and they try to source as seasonally and locally as possible.
And it's not just what's on the inside that is good. 'I also try to be as low waste as possible. Having worked in hospitality prior to starting my own businesses, the amount of food waste is shocking so I aim to waste as little as possible. For example I use the leftover honey from our fresh honeycomb to make our homemade granola and I use leftover fresh fruits like berries and grapes to make compote. I also use a dehydrator to dry leftover citrus fruits and edible flowers.'
Our choice
garner and graze have various vegan options including a sweet brunch box that includes homemade vanilla bean, oatly and blueberry pancakes and other delights such as homemade banana bread. But we opted to try out the Vegan brunch box as it includes a delicious mix of their savoury and sweet options so it feels like the best of both worlds. Included in their grazing box is fresh sourdough with smashed avocado, olive oil, flakey salt + aleppo pepper, homemade agave pecan granola on coconut yoghurt with fresh berries, homemade banana bread topped with banana chips and the freshest seasonal fruit.
How to enjoy
With friends, work colleagues or on your own! And for an extra bit of enjoyment we'd pair this grazing box with a bottle of riesling which will complement the sweet elements perfectly without overriding the flavours of the smashed avocado.
Where to buy
You can find the Vegan brunch box from £45 online at garnerandgraze.co.uk.
Sleep and restore
We all know how important sleep is to mood, productivity and a general sense of wellbeing. With increasingly busy lives, making time for a full 8hrs sleep can seem out of our reach. And even for those that do, switching off and reaching a deep slumber might not be an everyday occurrence. Whilst doctors prescribe sleep hygiene practices such as cool room temperatures and no phones before bed, Google searches suggest anything from hypnotherapy to eating turkey, some times all you need is a little extra help. And that's why we're so excited about our favourite new find.
About the company
Meaning 'sound' in Japanese, OTO represents the space between sound and silence and their products seek to help you find your space in this busy world.
They do this through their mission to help people discover the power of CBD (short for cannabidiol; the non-intoxicating and non-psychoactive component found in the cannabis plant). They design thoughtful and effective products that easily and enjoyably fit into our daily routines. And they are seriously recognised for doing so! As seen in Forbes, Vogue, GQ, Financial Times, Tatler & The Evening Standard OTO is the most awarded CBD brand in the UK & Hong Kong, including the Marie Claire skincare awards 2021, Pure Beauty Awards 2021 & the Beauty Shortlist Awards 2021.
Our choice
CBD oil is brilliant for supporting your body to regulate itself and maintain a healthy balance. It helps the body effectively process stress and anxiety, in turn rebalancing hormone levels and improving sleep patterns. As a result, leaving you feeling more calm, focused and productive, especially when taken as part of a daily routine.
Of their wonderful range of sleep essentials, our favourite is the OTO CBD Sleep Drops! They help you to rest, relax and experience your best sleep. They contain 10% CBD as well a blend of botanicals like lavender and butterfly pea flower, to help you wind down, relax and let go of the stresses of the day, so that you can drift into a good night's sleep. After a busy end to the year we found this really helped us unwind and catch up on much needed sleep as we moved into January.
How to enjoy
Uniquely designed to deliver 50mg of CBD at the simple push of a button, their tincture has the refreshing taste of field mint, making it ideal to use just before bed after brushing your teeth. One of the things we loved is that OTO Sleep Drops do not make you drowsy or tired. Instead, they're specifically created to maintain balance within your body, helping you sync with your natural sleep cycle.
And, if you're really looking to invest in your sleep they have a beautiful range of other luxury sleep essentials.
Where to buy
Available to buy online at otocbd.com. You can enjoy an exclusive 20% discount using code winerist20.
Feelgood travel with a dash of wellness
We all love travel and we love exploring wine when on holiday. But who says we can't create a bit of ying yang and include a dose of wellbeing when abroad?
This expertly curated 7-day trip allows you to explore the very best of Andalucia and its wonderful wines and food whilst giving your health and fitness a real boost.
We love this trip as the combination of yoga sessions, moderate walking and fun gastronomic activities will reset your body, mind and soul and give your tastebuds a treat!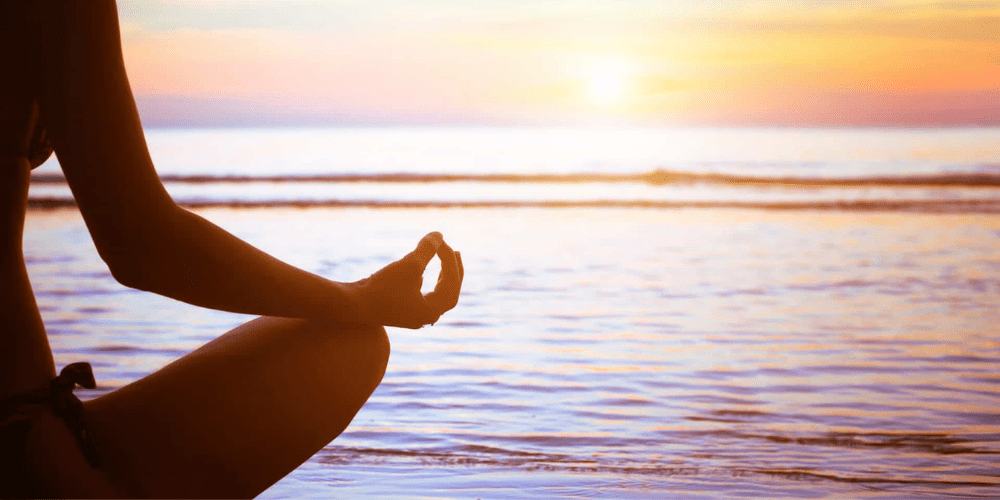 Relaxing accommodation comes in the form of a small luxury boutique hotel in a traditional whitewashed building surrounded by a breath taking natural setting and 2 Andalucian-style patios, where you can unwind and soak up the sun in a relaxed atmosphere.
Highlights of the 7-day trip includes a revitalising yoga class on the beach, hiking in beautiful scenery, a catamaran trip and dolphin spotting, pampering in the wellness spa, cooking classes, a picnic in the middle of a pine tree forest; an eco-friendly 4×4 tour of a biodynamic farm with olive oil and wine tasting and a delicious lunch of seasonal and organic products harvested in their garden.
Where to buy
Book your trip to Andalucia on winerist.com.
---