We know Merlot lovers doesn't need a special reason to enjoy a glass of their favourite Merlot wine. But the 7th of November we are celebrating the International Day of this amazing grape, so no matter in which part of the world you are, it's time to to raise your Merlot glass and join the celebration!
Do you know Merlot is the most planted grape in Bordeaux?
If you think about the most representative and most widely planted grape variety in Bordeaux, the majority of wine lovers would think about Cabernet Sauvignon. But that is not the case. There are far more hectares dedicated to Merlot than any other grape in Bordeaux. To give you an idea about the importance of this grape, more than 60% of all vines in Bordeaux are Merlot. In contrast, the more famous Cabernet Sauvignon occupies the second place with about 25% of all the vines. However, these grapes get along together very well. In fact, Cabernet Sauvignon and Merlot are typically blended together, though the proportion of each depends on the geographical location of the winery in the Bordeaux region.
In Bordeaux, the Gironde estuary cuts through the centre of the region creating two banks: a left bank and a right bank. It is a winery's location on either bank that determines the proportion of the grapes in the blend. And it is the right bank of Bordeaux the one that gives more protagonism to our beloved Merlot grape. In fact, right bank blends tend to be softer, less tannic and lower in alcohol and acidity levels.
Merlot in the World
Even if experts believe this grape offers its best expression in the soils of Bordeaux, Merlot is not all about that wine region. In fact, Merlot it's not only the most widely planted grape in Bordeaux, but all over France! Moreover, Merlot is also broadly planted in many countries around the world such as Australia, Argentina, United States, Mexico, Italy, Chile, Switzerland and numerous other countries.
Reputation of Merlot
Although, Merlot surged in fame worldwide in the late 1980s, mostly in the New World. Unfortunately, its reputation plunged, ensuring a negative consumer response to one of the most memorable lines in the 1994 wine buddy movie Sideways, "no f*cking merlot". However, Pomerol, the most emblematical Merlot area of Bordeaux, is home of top world-famous fine wines such as Château Petrus and its neighbour Vieux Château Certan.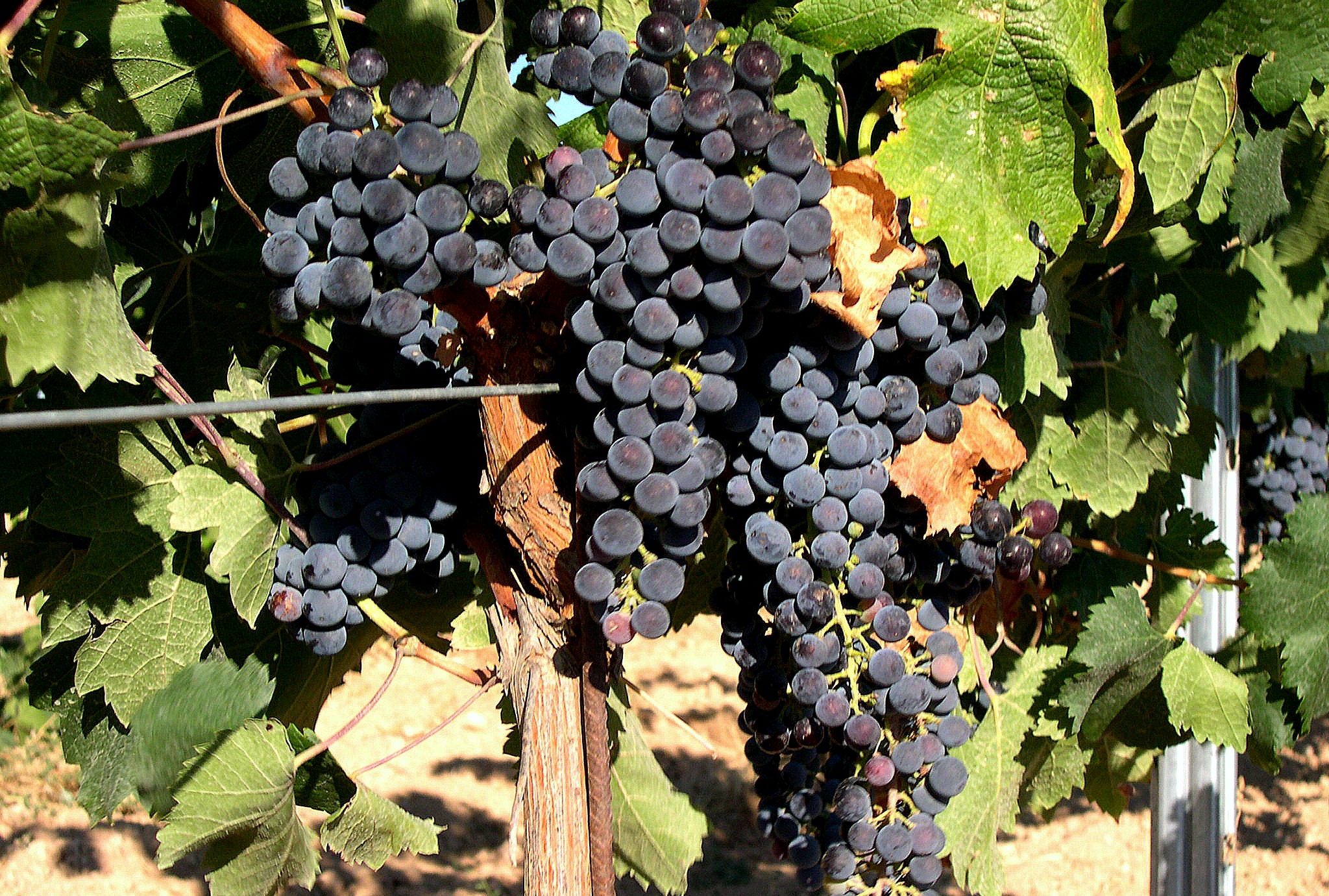 Interesting facts about Merlot grape:
Did you know that the word 'Merlot' comes 'young blackbird' in French? It is believed that French winemakers either gave Merlot its name because of the beautiful blue-black colour of the Merlot grape or because the blackbird likes grapes.
Merlot wine is popular worldwide because of its capacity to please all palates.

Despite its lack of tannins, Merlot ages excellently.

Blended Merlot, when aged, usually softens the tannic boldness of grapes such as Cabernet Sauvignon, mellowing out the wine.

Because of its low acidity and high sugar content, Merlot is one of the best wine for being paired with food.
Some experts believe Merlot grape is cousin of both Carmenere and Cabernet Sauvignon.
In 1990s, the Chilean wine industry sold a large amount of wine made from Carmenere grape as Merlot.