'We're England's oldest vineyard, in the birthplace of cricket!' exclaims Ian Kellett, owner of Hambledon Vineyard 'it doesn't get better than that!' Actually, I am inclined to agree. It's a hot July day in Hampshire and we are surveying the rows of lush Chardonnay grapevines which roll away down the hill from the Hambledon winery. The sky is turquoise, the vines are green and verdant and in the distance we can see a small white cube which is in fact the original home of the famous Hambledon Cricket Club. No, in terms of rural bliss, it really doesn't get much better.
However, despite the undeniable beauty of its surroundings, you would be deeply mistaken to assume that this winery is all about aesthetics. Hambledon is one of the most successful, pioneering winemakers in the UK, and for years has had its sights firmly set on giving the winemakers of Champagne the ultimate run for their money.
The Oldest Vineyard in the UK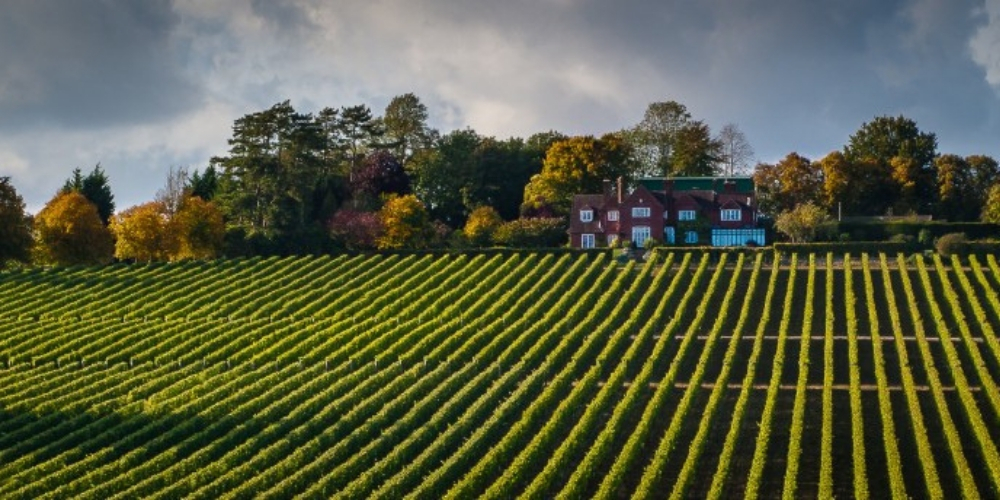 Photo credit: Hambledon Vineyard
Hambledon has been a commercial vineyard since 1952. Former owner Major General Sir Guy Salisbury-Jones (to give him his full title) began a lifelong love affair with wine in the trenches of World War One, where French officers shared around their precious wine rations with their grateful English companions. As a result, Sir Guy decided that he simply loved wine so bloody much that he was going to dedicate the land directly below his house to growing the stuff. This would in fact lead to the first range of commercial wines ever grown in the UK and begin the proud heritage which has been a cornerstone of the Hambledon brand ever since.
The history of the vineyard is one of great personality and charm, peppered with anecdotes and achievements. Take for example May 1972, when Steven Spurrier ordered a Hambledon wine to be served by the Queen to President Pompidou at the British embassy in Paris. The wine was stopped at customs because the French system simply did not comprehend English wine – 'we cannot clear what does not exist!' cried the incredulous agents. Unsurprisingly, when Pompidou's name was mentioned, English wine miraculously sprang into existence and the five cases made it to the embassy in time for dinner.

In the present day, current owner Ian Kellett takes a singular approach to his winemaking which is all at once the most passionate and the most scientific philosophy I've ever encountered. His backgrounds are biochemistry and finance, and he has spent twenty years reimagining and rebuilding Hambledon into a state-of-the-art winemaking facility successfully producing a range of sparkling wines which are the rival of any Champagne.
That might sound like a bold claim, but in 2015 the wine magazine Noble Rot held a tasting which Ian describes as 'probably the most important yet' in terms of comparing French Champagne and English sparkling. A star-studded panel including Jancis Robinson and Jamie Goode blind tasted a line-up of 12 sparkling wines, 8 Champagne and 4 English, and Hambledon's Classic Cuvée came out on top. At number 2 was another English brand, Nyetimber, making the highest placed Champagnes Pol Roger and Taittinger at numbers 3 and 4. Well, if it's good enough for Jancis, it's good enough for me!
Prove It and I'll Do It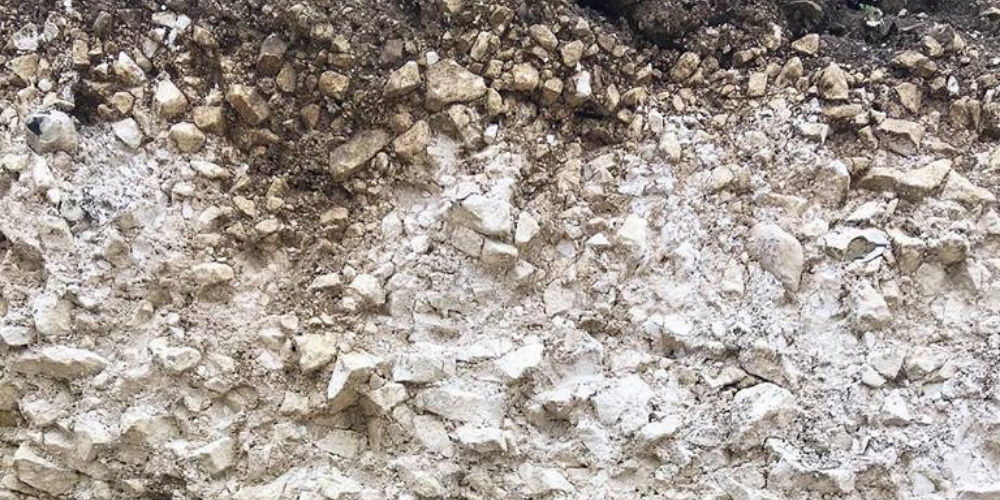 Photo credit: Hambledon Vineyard
But how are Hambledon creating such world-beating wines? Is it simply passion and energy? Lovely sunny days and a cheerful workforce? Um, no.
Within minutes of my arrival at Hambledon, I am squinting at a number of complicated-looking maps of the topography of Hampshire and Champagne whilst Ian gestures at various locations with fervour. 'This is what makes me excited … the geology is so important, and we have exactly the same kinds of cretaceous chalk in both regions. The chalk in our front garden at Hambledon, by age stripe and biomarker content, is exactly the same chalk as you find in Champagne'. So, the theory is that if we share the same chalky soils and the same cool climate beloved by sparkling wine grapes, then why can't we produce the same wines as Champagne? Or better? It's fascinating, exciting stuff – and demonstrates how, to paraphrase slightly, the English have all the tools with which to overtake Champagne in the future.
Ian's meticulous, scientific approach is evident everywhere, from his careful monitoring of micro and macro climates in his vineyards (which has shown that the temperature difference on a 400m stretch of slope can vary by up to 3°C) to an investigation into the negative effects of pumping in the winery; the findings of which led him to install the only completely gravity-fed winery facility in the country, with an innovative anti-gravity system shared by a total of one other winery in the entire world.
The focus is completely on the three great grapes of sparkling wine, Chardonnay, Pinot Meunier and Pinot Noir, and how to exact the very best from each depending on their situation and conditions. 'We have a cooler climate than Champagne, so there is no reason why we should not be able to make much more precise Chardonnay' is the kind of remark that peppers our morning, constantly analysing, comparing, examining differences and similarities between England and Champagne and how UK winemakers can use these to their best advantage. It's totally absorbing – although I must admit that when phrases such 'chromatographic spectroscopy' began to enter the fray, I suddenly became deeply preoccupied with petting the winery dog.
Looking Ahead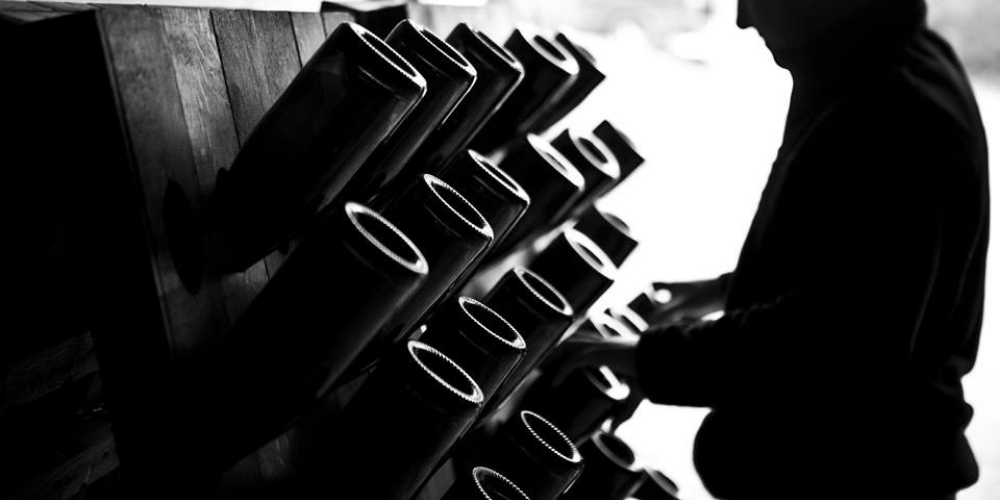 Photo credit: Hambledon Vineyard
However, make no mistake, Ian is no one-man band – the winemaker here is Hervé Jestin, a leading Champagne chef de caves (cellar master, in other words) in a former life and now responsible for overseeing all winemaking activity with the aid of an ever-growing winery team. One of Hambledon's philosophies is to learn everything possible from the Champenoise, from standard growing practises to investigating more biodynamic techniques such as lunar picking. Ian's approach to all potential innovations in the vineyard and winery is exactly the same. 'If you can show me tangible, repeatable equations that prove the effects of a theory, I'll do it!'
And in this case, it would appear that science works. Hambledon is in the midst of significant expansion, currently completing work on a gigantic new cellar capable of storing 1.8 million bottles and a dedicated visitors centre planned for 2020, alongside continual expansion and upgrades to the main winery. Their vineyard area has quadrupled over the last few years – informed, of course, by experimental plantings of a variety of different vine clones and rootstocks, and thorough testing to understand which were best suited to Hambledon's high-grade chalk soils.
Today, all Hambledon's wines are 100% estate grown and produced, currently to the tune of around 400,000 bottles a year – although the potential for growth is exponential, with a winery capable of handling up to 2 million bottles every single year! The buzzwords for the Hambledon brand are 'purist and principled', with total focus on the idea of doing things in what they perceive to be the right way; 100% estate grown and produced using exclusively chalk-based soils in order to guarantee the best possible quality. 'We just want to do things properly', says Ian, 'and I truly believe our approach will tell in the end!'
Does The Science Work?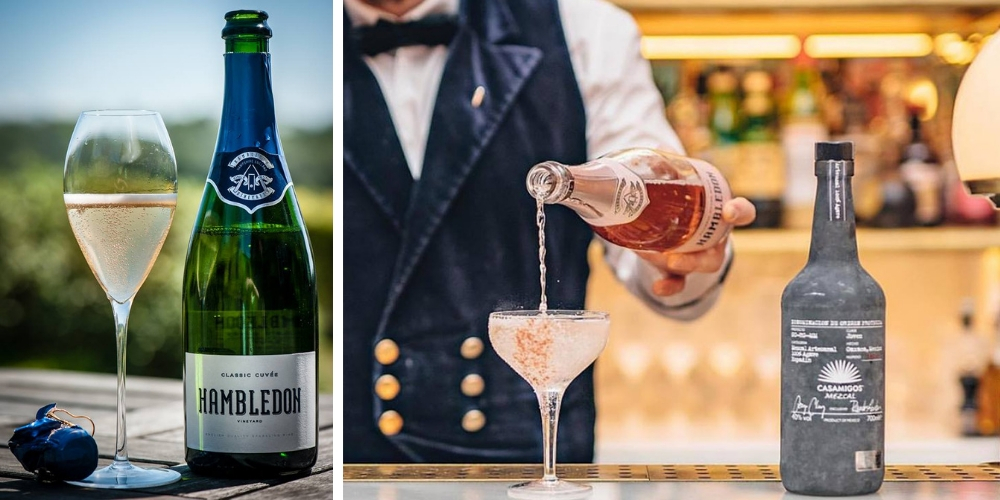 Photo credit: Hambledon Vineyard
Tasting the wines, my suspicions that Hambledon really are on to something are confirmed. Their Classic Cuvée spends 30 months on the lees and is precise and poised with a deliciously crunchy, apple-infused acidity, aromas of honeysuckle and freshly baked bread with a lick of salty butter; the Classic Rosé is pure pink joy, wild strawberries with fresh cream and crisp lemon compote; whilst the premium Premiere Cuvée is virtually indistinguishable from a great grower champagne.
These wines are clearly made with love as well as science, and there is a real intimate, family feel here (whilst we are chatting, Bill Carcary, Hambledon's winemaker for nearly 30 years, pops in to say hello and reminisces about the summer of 1976, when snow in June stopped play on the cricket pitch!) but also an atmosphere of great excitement. Such energy is needed for a business aiming to become the pre-eminent brand in English sparkling wine, and as the whirlwind that is Ian Kellett spins out of the room in a flurry of handshakes and thank-yous (he's delayed an entire morning's work to spend more time with us) it's hard to imagine that anything else but the brightest of futures awaits Hambledon – and indeed, English wine in general!
Visit Hambledon Vineyard with Winerist!
Would you like to know more about English wines and English sparkling wines? Then don't miss this article where we talk about Hampshire wineries. Find out here how British Airways are celebrating 100 years in the air partnering up with Hattingley Valley wines.