Napa Valley is the epicenter of high quality US wines. This despite the fact Napa makes only 4% of California's average annual wine production. Surprised? Well, it's a pretty compact region (30 miles long and 5 miles wide – about twice the size of Manhattan).
Its wines vary dramatically, not only because an astonishing one-half of the world's soil formations appear there. The southern end of Napa is much cooler thanks to the sun-hiding fog that rolls in from the San Pablo Bay, whereas Calistoga at the northern end is downright toasty. There is also the mountain effect: hillside grapevines enjoy cooler days than the valley floor, but an inversion layer at about 425 meters keeps the vineyards much warmer at night. The net effect is that "mountain wines" have a more savory profile while valley floor wines show a more fruit-forward character.
To see the differences for yourself, call ahead of your visit. Smaller wineries, like the ones mentioned here, often accept visitors by appointment only.
Philip Togni Vineyard: I love the old world rusticity of Philip Togni Vineyard on Spring Mountain, originally planted in 1981. This 3-person family team makes only 2,000 cases in a typical year. Philip, Birgitta and Lisa strive to make Margaux-esque wines with Napa sentimentality. Their wines ages beautifully, and sometimes they sell some of their older vintages direct from the cellar.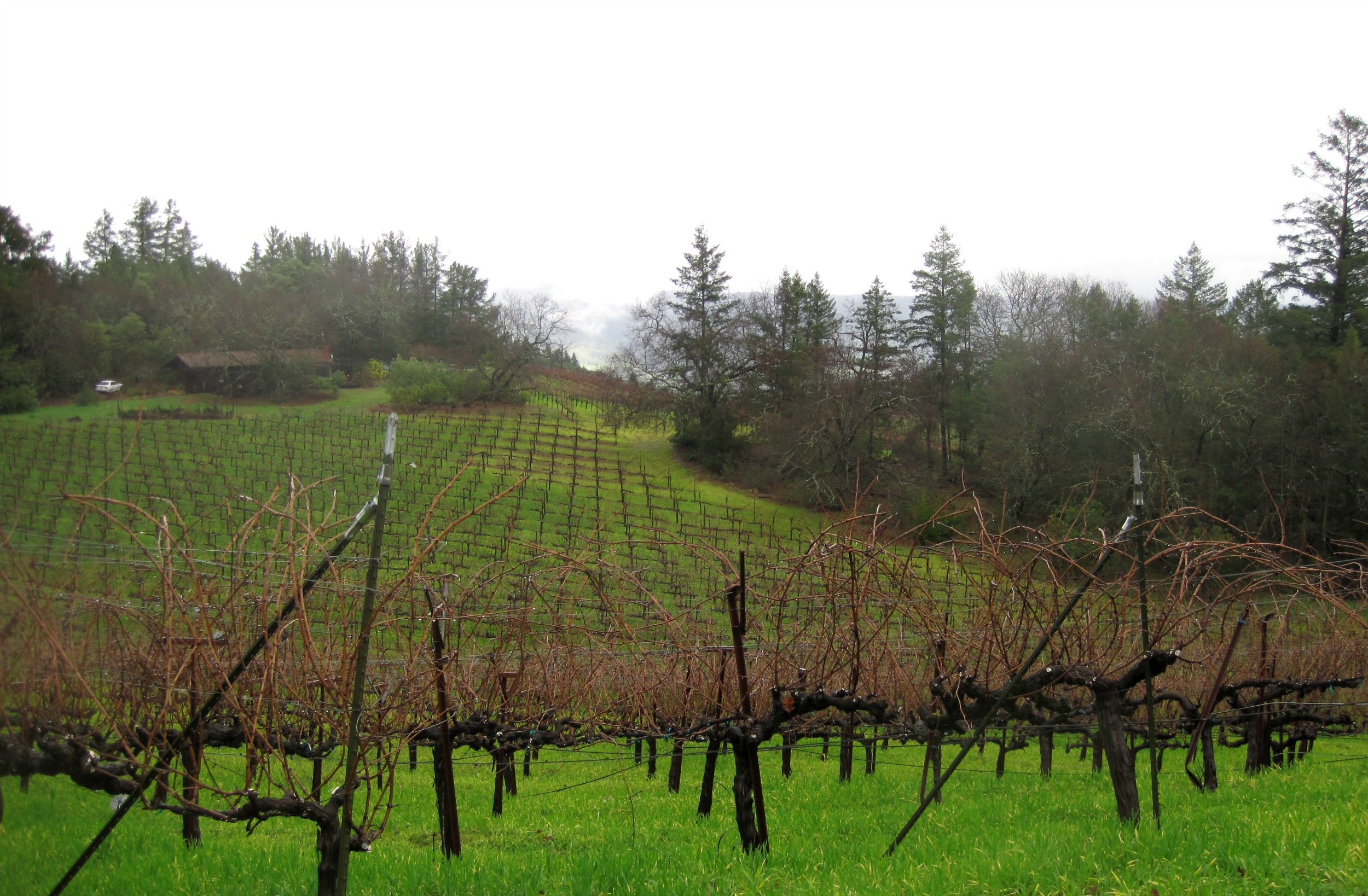 Photo credit: http://mumulesvignes.com/2010/03/07/its-a-family-affair-philip-togni-vineyard/
Philip Togni Vineyard 2010 Cabernet Sauvignon Tanbark Hill $40
Father-daughter team Philip and Lisa divide tasks. Philip works in the winery while Lisa tends the vineyard. Interestingly, their reds note "Table Wine" for wines less than 14% because when their labels were originally approved in 1985, there was a law that permitted this. Lean and a bit light in body, reflecting its cool vintage, this wine shows cedar, tobacco leaf and black plum. It's tasty now and makes for earlier drinking than some other vintages of this bottling.
Ovid Vineyards: Perched over the valley on Pritchard Hill, this winery's name was inspired by poet who wrote Metamorphoses, which celebrates transformation, like that of grapes into wine. Planted only in 2000, this is one of the newer wineries on Pritchard Hill. Though you'll see "Pritchard Hill" on labels, it is technically not an appellation. Nonetheless, I argue it is one of the best grape growing sites in Napa.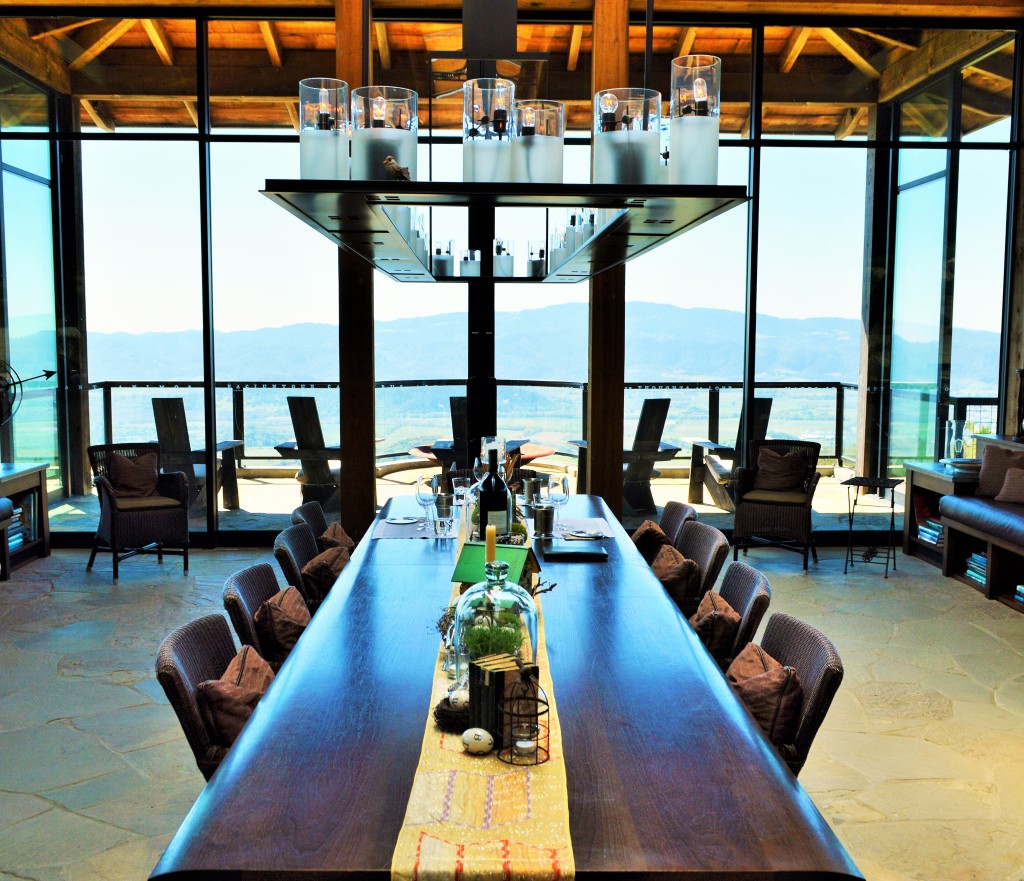 Photo credit: http://thefermentedfruit.com/ovid-winery-more-than-just-a-stunning-view/
Ovid Napa Valley 2009 Ovid (Mailing List Only)
When I tasted this wine, I just kept writing. This blend of 60% Cabernet Sauvignon, 30% Cabernet Franc and "a bit of each" of Merlot and Petit Verdot is packed with complexity and liveliness and has an exceedingly long finish. The 14.8% alcohol is faintly distracting, but the wine has so much to experience that it easily compensates. The flavor profile is decidedly mineral and savory with top notes of black plum skin.
Corison Winery: Cathy Corison's wines are located between Rutherford and St. Helena, in the heart of Napa Valley. This is territory known for making powerful Cabernet Sauvignon, but Cathy brings finesse and elegance into her bottlings. Over the last decade or so, this hasn't been a popular style in Napa. So, Cathy took to social media to tell her unique Napa story, and wine lovers now hear her loud and clear while flocking to her beautiful barn for the opportunity to buy her wines.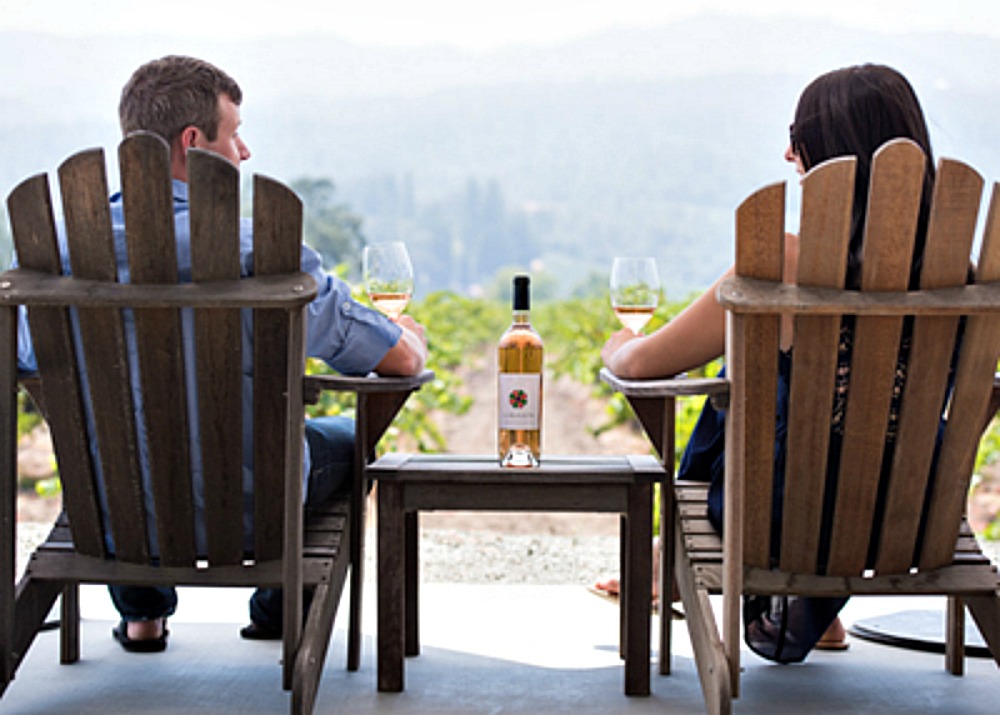 Photo credit: http://www.corison.com/wine-club.cfm
Corison 2011 Cabernet Sauvignon Kronos Vineyard $150
I pesonally love the cooler vintages of Napa, not only early on but also when they are well-aged, too. The 2011 vintage definitely fits that character, and this firmly tannic, brightly refreshing wine will easily last 15 years. Its generous cassis and cherry liqueur flavors are joined with nuances of black tea and field flowers. There are layers of complexity to unfold, so be sure to decant at least an hour before enjoying.
Cliff Lede Vineyards: Created by the passionate Bordeaux-enthusiast Cliff Lede in 2002, Lede Vineyards is a combination of passion for wine, the environment, design, music and hospitality. Today, you can not only visit the stunning tasting room, you can also stay at Lede's Poetry Inn on the Silverado Trail. It's more a private villa than an inn with all sorts of fun frills like outdoor showers!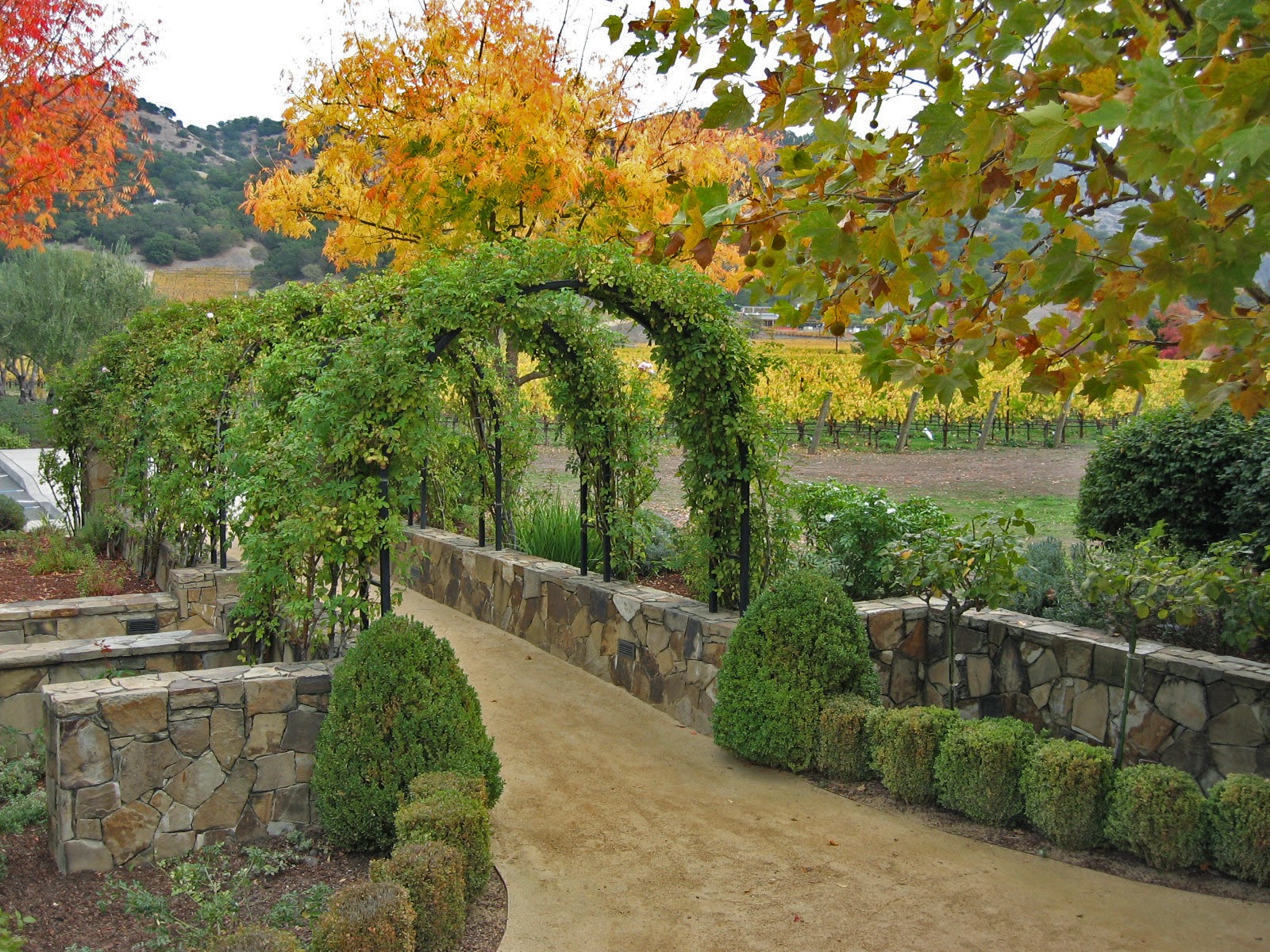 Photo credit: http://bachtobacchus.blogspot.it/2014/11/cliff-lede-vineyards.html
Cliff Lede Vineyards 2014 Sauvignon Blanc $25
Napa and Cabernet Sauvignon certainly go hand-in-hand. However, the valley's brilliant Sauvignon Blancs shouldn't be overlooked, especially this particularly zesty one. It is impressively perfumed thanks to its large portion of Musqué clone Sauvignon Blanc and Sauvignon Vert from 67-year-old vines. Exotic flavors of persimmon, yellow tomato, pomelo, jackfruit, lemongrass and flan glide into a solid finish.
Wherever your itinerary takes you, just relax and enjoy. After all, cell service doesn't always work in Napa, especially in the mountains. When you're sipping wonderful wines, there's no reason not to detach from the outside world anyway!