In this piece, our spirits editor and presenter in Amazon Prime series The Three Drinkers do Scotch Whisky Colin Hampden-White, tells the story of a very special whisky that was born out of incredible circumstances…
A Hard Winter's Tale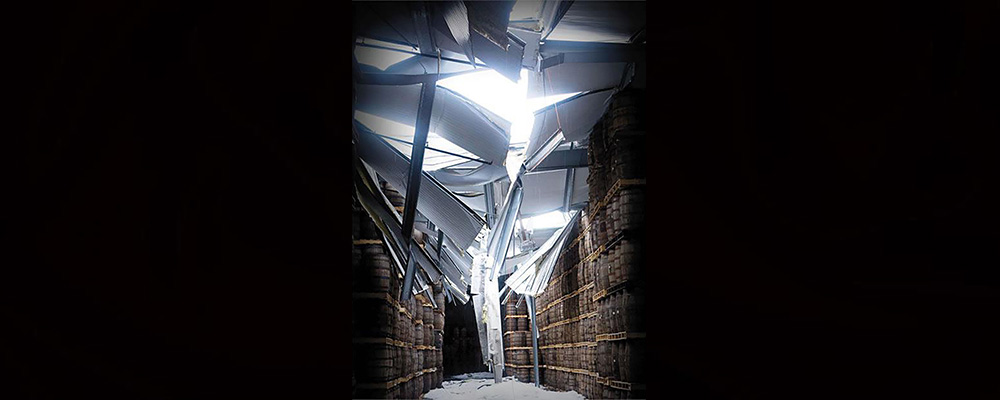 Glenfiddich distillery warehouse all their whisky in Dufftown. The warehouses stretch across the whole of the large site where the distillery also sits. In 2010, the winter was harsh and over the course of a few weeks, more than two winter's worth of snow fell on the warehouses at Glenfiddich. It was impossible to clear the snow from all the roofs. One of those roofs, in the furthest reaches of the warehouses, had to try and bare the weight. Eventually, with tens of tonnes of snow on the roof, it gave in and opened the warehouse and the casks to the elements outside.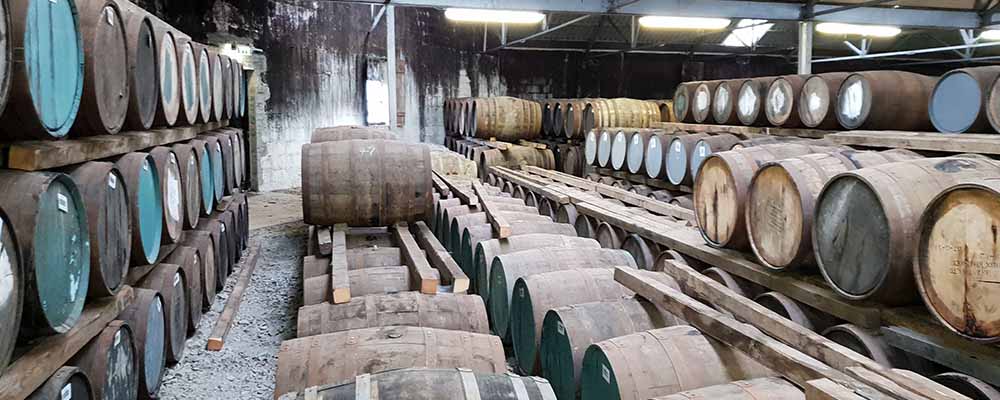 Not your normal blending process
The whisky had to be rescued and the best way to rescue the whisky was to bottle it. The master blenders at Glenfiddich took all of the endangered casks and carefully decided which of them to blend. There were around 100 casks in total and most of them were saved. Now, this wouldn't be the normal way to choose casks to blend; usually, casks are chosen from very many and the best ones are taken to blend rather than them simply being blended out of necessity. However, something rather magical happened. The whiskies held in both ex bourbon and oloroso casks within that warehouse, once blended together created a whisky which tasted absolutely fabulous.

Immediately after the disaster, a photographer went into the damaged warehouse, and the winter light shining through the large hole in the roof looked like a phoenix, hence the name for this limited release blend became the 'Snow Phoenix'. The whisky was packaged in a lovely big square tin with a photograph of the light entering the distillery on the front, giving the story and the feel of a luxury product. It was retailed for £50 and at this price, the whisky sold very quickly and was mostly drunk by lucky customers who managed to find it for sale. There are few bottles left nowadays, but the price is rather high: as much as £700 a bottle.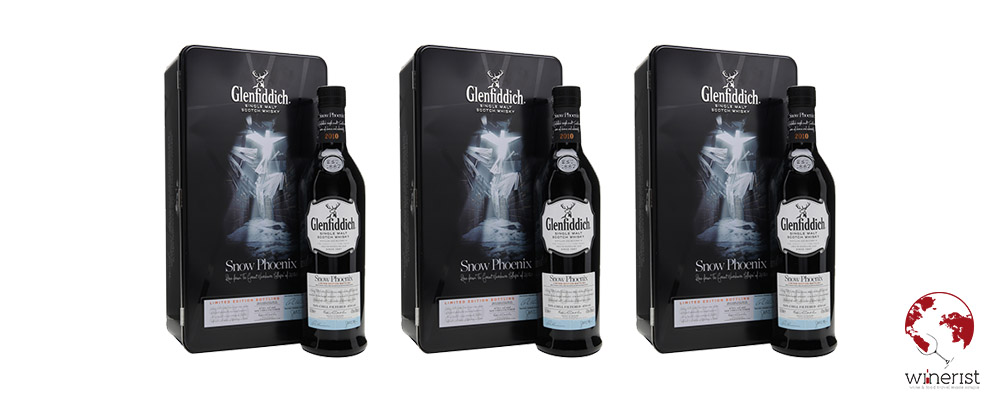 Bottled at 47.6% abv, Glenfiddich Snow Phoenix has the unmistakable Glenfiddich character: aromas of vanilla, with apples and pears and some floral notes of orange blossom. On the palate, there are rich and complex flavours of chocolate, coffee and burnt sugar mixing with roasted apples, heather, honey and a touch of wood smoke. The whisky has an exceptionally long finish with sherry notes and mellows at the end with a satisfying sweet oakiness.
Find it here.