Lee Osborne attended the recent launch of Dom Perignon's 2006 Rosé to find out more at a tutored tasting by incumbent Chef de Caves Vincent Chaperon, who has taken over the prestigious baton of honour from his chaperone and mentor of the past 13 years, the legendary Richard Geoffroy.
Having listened intently to Vincent Chaperon's sixty-minute impassioned synopsis of Dom Pérignon's Vintage Rosé, held at LVMH HQ in Grosvenor Gardens – incidentally, the first time in the Champagne house's illustrious history that five consecutive Rosé vintages, 2002-2006, have been launched consecutively – what is clear is that while upholding the lifestyle values of the brand is important, ultimately it's the pursuit of harmony that is the driving force, something that plays on the emotion of the consumer.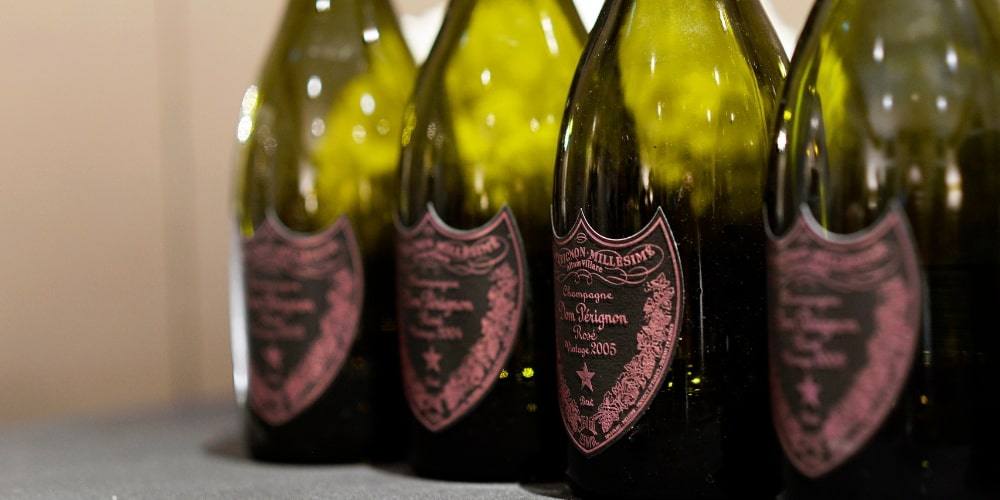 "Dom Pérignon is looking for emotion, says Chaperon. "We believe there is no wine without emotion, and the way we achieve this is through harmony. There is a universal quest for harmony in this world so we believe this our contribution." He says '06 has a lot of emotion, "because it was a time when we were experimenting in our new facility working with red wine for rosé", and it was only his second vintage working with Richard Geoffroy (his first was '05).
There are two key factors to understand which help to define Dom Pérignon:
The first is harmony, but with attention to the expression of the year

The second is time – after all, it's not possible to reach harmony without time.
"The blend is core," admits Chaperon. "Blending is not only the act of mixing", blending at Dom Pérignon is thought out from the very beginning, from the vineyard itself, just as Dom Pierre Pérignon himself did 300 years ago. "He was blending grapes on the press machine, not blending wine but grapes, for which he had very precise recipes – we know this as we have historical reference in a book compiled by one of his students, a Benedictine Monk, about mixing percentages of grapes from certain soil types together. Today we are blending grapes, juices to transport to the winery, blending juices in the vats." Something Chaperon says it's the perfect way to organise diversity – you have to think about the ultimate goal for the harmony you're looking for, in order to take the right decision. The blend is a sum of all of these decisions."

The first Dom Pérignon Vintage Rose ever produced was in 1959. Chaperon explains rosé was simply another way to embody the company's philosophy. "With blanc and rosé, every year we have two possibilities to reach harmony." But for all this talk of harmony and diversity how did rosé shape up in the vertical tasting? Going against the grain a little, I was in the minority for preferring the '03 to the '02, '04 (The only exception as it was a cool year. All the others were from warmer years.) '05 and '06. I prefer a warm climate so it makes sense! But I'm not the only one to heap praise on it. Robert Parker scored it a 94 and Jancis Robinson an 18. It's extremely intense and complex on the nose: red berry notes, with guava and vanilla very much to the fore. It has a silky, slightly spicy mouthfeel and is supremely well-balanced. 2003 was a warm year, "despite a spring frost putting pay to the Chardonnay crop", says Chaperon, "followed by an intense heat wave". It exhibits the kind of richness and robustness you'd expect from a rather torrid vintage.
2006 was also warm, "but not as warm as 2003," continues Chaperon. "Growing conditions were as special as 2018. It was warm continuously, August was the exception where we had slightly cooler conditions, and it was more humid". But he confesses this was a series of events that made them very afraid. "We were in full maturation so sugar levels were extremely high, so we knew there was maximum risk of botrytis setting in." Thankfully their prayers were answered and what followed was 4 weeks of sunshine, warm but not too warm, leading to a 3-week harvest that was complete by the end of September/early October. While these conditions gave the DP Blanc 2006 of the same vintage a creamy, unctuous texture, what it lent to the rosé was great structure. "There is an enveloping texture but on the mid-palate you detect the structure. There is a movement in this wine, from the colour of the nose to the back palate which is from something quite captivating. For me the nose is very seductive, a lot of attractive fruit – in fact I remember tasting the fruit of the pinot noir grapes in the vineyard. On the palate you continue on this seductive journey, this enveloping texture, but progressively from the mid to the back palate the structure becomes evident. Driving you to something a bit more mysterious, darker, the structure has more gravitas."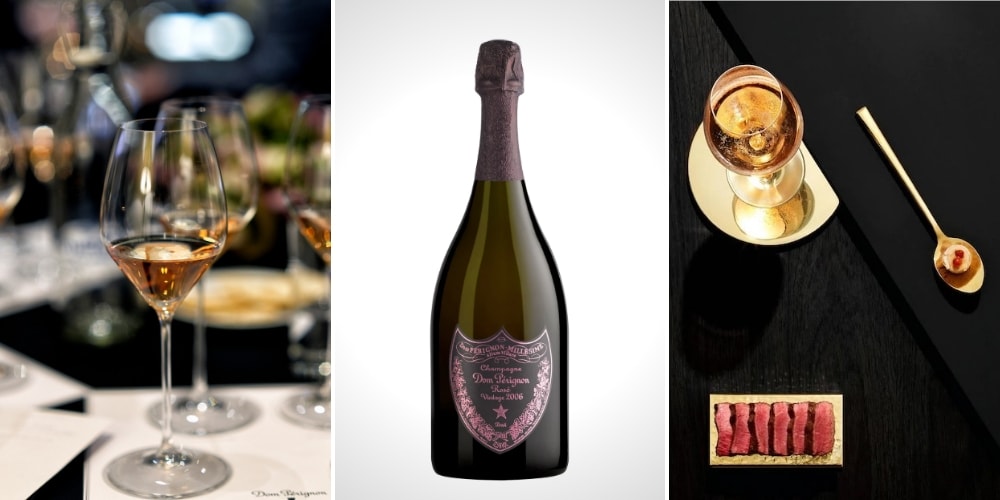 Photo credit: clos19.com
As for the back palate , Chaperon describes the salinity as providing "a very strange and mysterious sensation you have after 12 years of maturation, which I think is something yeasty, acidic, structure, bitterness of the tannins. He says salinity is something he admires very much, as it "brings energy and vibrancy, it is what we are looking for." It gives the 06 back palate "a sign of maturity as well as a refreshing sensation."
Chaperon defines the 06 by the terms 'impulsion' and magnetism, which he describes as having the effect of "leading you in to a dark and profound direction," that will naturally lead to greater complexity with age. Disgorgement took place at the beginning of 2018, "after more than 1 year ageing, which honestly is quite regular, quite consistent. We are always awaiting more harmony before releasing a wine."
Footnote
The residual sugar level of the wine is around 6 g/L. Chaperon says he remembers a time around ten years ago when it was much higher. "We were around 8, 9 at Dom Pérignon, now 6-7.g/L. Asked whether this was a direct result of climate change, Chaperon concedes that "it is a little bit of everything, but certainly the main reason. The time of maturation as well." The percentage of red wine in the 2006 is around 20%.
Dom Pérignon Rosé 2006 vintage bottle with gift box: £270
Lee Osborne is a lifestyle photographer, writer and blogger specialising in the luxury travel sector