There are countless challengers to Champagne's position as the king (or queen, perhaps?) of the sparkling wine world. There is South Africa's Cap Classique; Cava from Spain; the various crémant wines to be found in other regions of France, including Limoux and Burgundy. All are made in the same traditional method as Champagne, the key stage of which is a second fermentation in the bottle itself which creates all those lovely little bubbles that are the hallmark of celebrations and special occasions. However, there's also another, relatively new competitor on the sparkling wine scene which joins the ranks of those well able to give Champagne a run for their money. This is Franciacorta; the Champagne of Italy. And not only is Franciacorta a sparkling wine worth your attention, it is also produced in one of the most idyllic spots in all Northern Italy.
The Champagne of Italy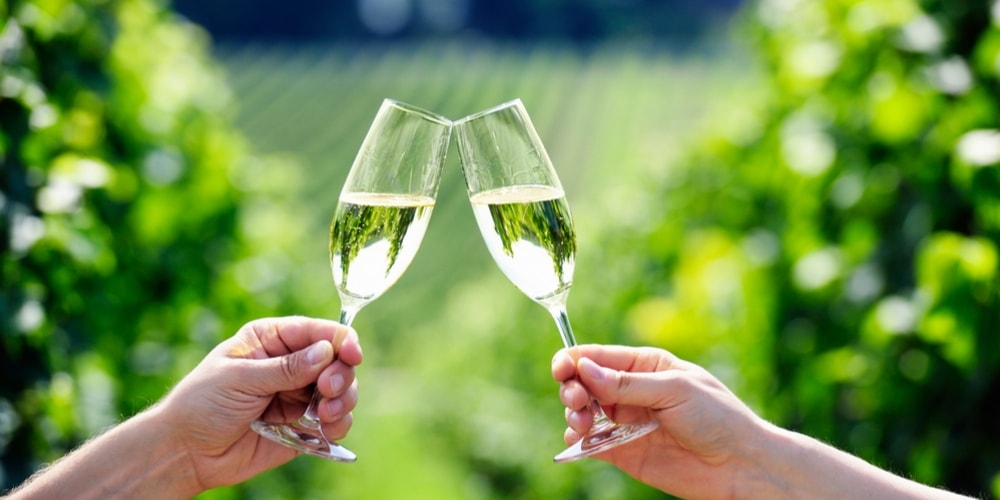 The Franciacorta DOCG area is comprised of about 3,000 hectares of vines covering some wonderfully scenic rolling territory just south of Lake Iseo in Italy's Lombardy region. This is within spitting distance of numerous other famous Italian wine regions, such as Piedmont to the west and Conegliano-Valdobbiadene (home of super-premium Prosecco) to the east. This prime location makes Franciacorta a perfect destination for a romantic getaway or a well-deserved wine trip – just an hour's drive from Milan, it's accessible and beautiful in equal measure.
In wine terms, Franciacorta is relatively youthful in comparison to both its neighbours and its competitors. It only became a DOCG region (DOCG stands for Denominazione di Origine Controllata e Garantita, and denotes the most premium wines of Italy, all of which operate under strict guidelines to ensure the highest quality possible) in 1995, although sparkling winemaking heritage in the region dates back much further. There are numerous similarities between Champagne and Franciacorta, including the traditional method of production we mentioned earlier, as well as the grape varieties used – just like Champagne, Franciacorta is made from Pinot Noir and Chardonnay grapes, and is also allowed to include Pinot Blanc. Winemaking is very closely regulated here to ensure excellence in every one of the 21 million bottles produced each year, so you can be sure that you are getting the very best from every single bottle.
A Hidden Paradise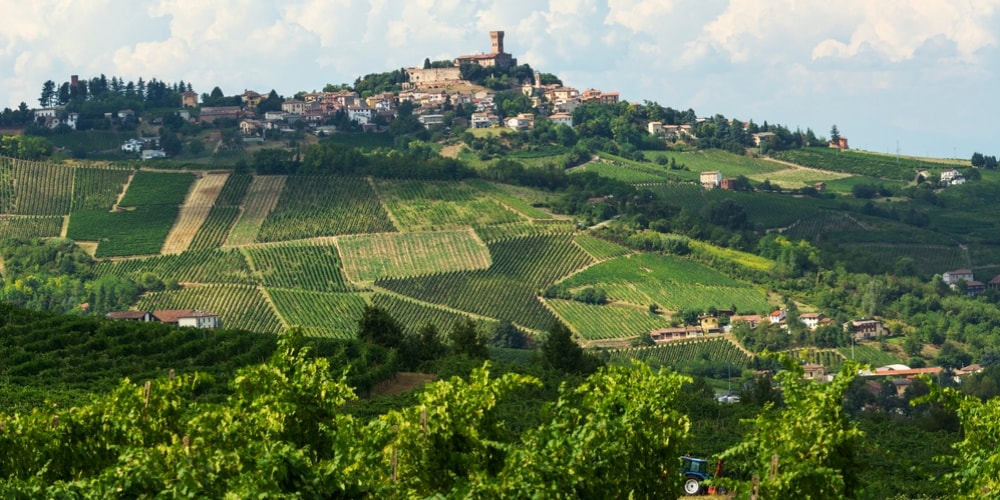 Not only is it a great place to enjoy a glass or two of its delicious sparkling wine, this beautiful corner of Italy is also a fabulous travel destination, with history, culture and natural beauty in abundance.
Franciacorta is sandwiched between two fascinating UNESCO heritage sites, Bergamo and Brescia, beautiful and romantic in equal measure. In Bergamo, take the funicular railway to the old town, known as Citta Alta, and wander the ancient medieval cobbled streets, exploring churches, piazzas and galleries, before pausing in a tiny wine bar for a glass of the region's finest. Next, spend some time soaking up the history of Brescia, the Alpine-influenced town known as 'the Lioness of Italy' (or Leonessa d'Italia) thanks to the 10-day uprising against Austrian rule held by the citizens here in 1849.
Once you've had your fill of urban life, head to the north and the enchanting Lake Iseo, one of Italy's largest lakes. It's the shyer and more retiring cousin of glamour pusses Como and Garda, but this pretty reticence is one of the things which make Iseo so special, with a host of secrets waiting to be discovered. This is a renowned fishing hotspot, with net-making one of the region's traditional industries, and fabulous fresh fish restaurants abound along the water's edge. The lake's main town of the same name is a cheerful, convivial spot with plentiful bars and restaurants, and once you're ready to retire, one of the peaceful hotels and B&Bs are dotted around the lake provide the perfect place to rest your head.
Gastronomes will find themselves spoilt for choice, with everything from Michelin-star fine dining to simple, seasonal Lombardy cuisine within easy reach. This truly is an underrated area in terms of food, with delicious local produce and regional specialities in plentiful supply. Around Franciacorta, look out for the delicious, creamy Taleggio cheese which is made in the valleys near Bergamo; various creative polenta dishes (some come with intriguing additions such as larks and thrushes, if that takes your fancy); and don't miss the traditional Brescian dish of casoncelli alla bresciana, a filled pasta with Parmesan, garlic, parsley and nutmeg. It's served with the classic Italian burro e salvia, or melted butter and sage leaves, and is a simple yet sumptuous treat for weary travellers!
Visit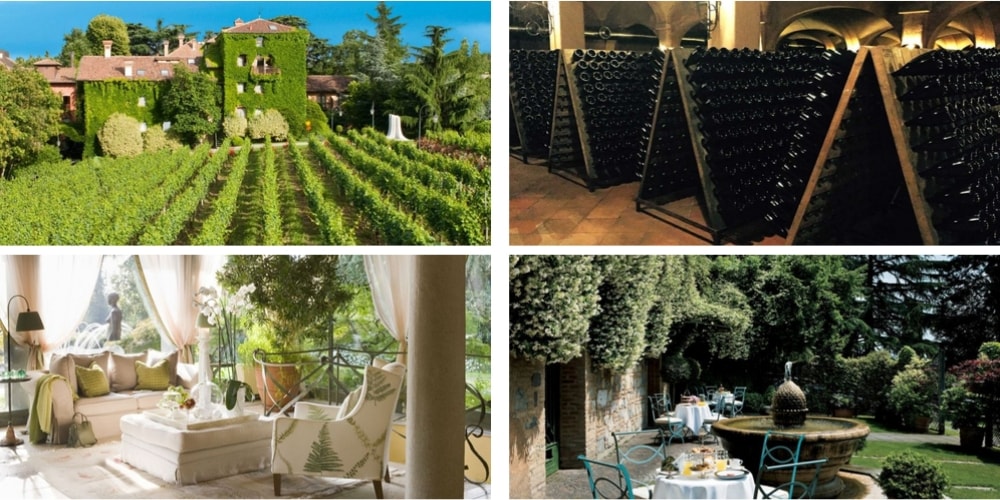 Taste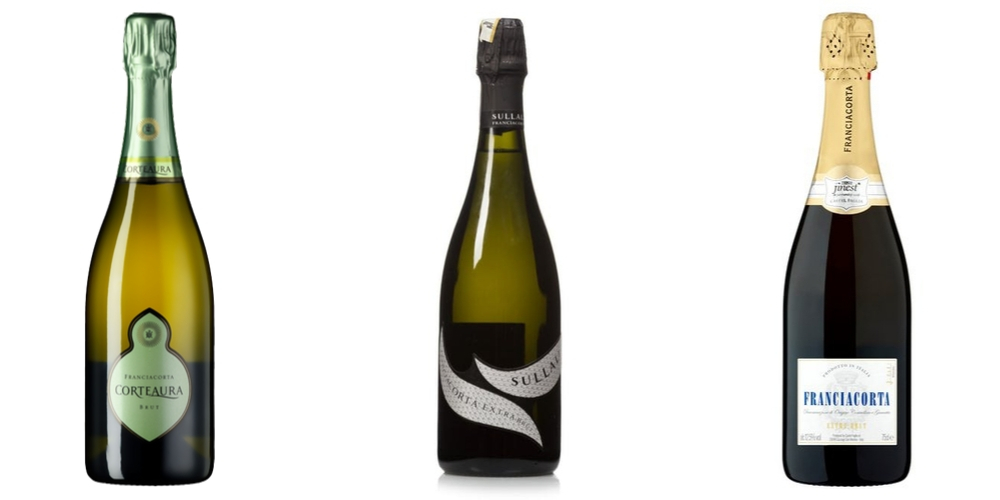 If you're keen to enjoy Franciacorta without breaking the bank, the best way is, of course, with a glass of the wine itself! The Winerist team have chosen our top 3 sparkling Franciacorta wines for you to enjoy.
Brut Corteaura Franciacorta
A 90% Chardonnay, 10% Pinot Noir blend aged for 36 months to bring out those wonderful biscuity aromas which characterise the traditional method. Fresh green apple and lemon aromas with uncomplicated notes of bread and cream on the palate offer excellent value for money.
Lea & Sandeman, £19.95. Buy it here!
Sullali Franciacorta 'Extra Brut' Blanc de Blancs
Made with 100% hand-harvested Chardonnay grapes (the hallmark of a Blanc de Blancs sparkling wine) this is a delicate wine showing characteristic Blanc de Blancs freshness with white blossom and zingy lime zest creating a wonderfully enjoyable drinking experience.
Adnams, £17.49. Buy it here!
Tesco Finest Franciacorta DOCG Extra Brut
Guaranteeing maximum bang for your buck (quite literally), this wine is a sophisticated drop, with energetic citrus and grapefruit notes and a surprisingly intense brioche-led finish, emphasised by exuberant bubbles and a dry, slightly chalky texture.
Tesco, £15.00. Buy it here!
---
To find out even more about the fabulous winemaking culture of Franciacorta, why not read the Winerist guide to the Best Wineries in Franciacorta?