If you caught The Wine Show on Friday night, you were probably quite jealous to see Matt and James heading off to beautiful Cotignac in search of the perfect wine for the first course of a Provencal feast. We know we were! But wait, there's good news: we've managed to snag the recipe for legendary chef Stéphane Raynaud's enticing amuse bouche, and now you too can get involved in the action.
Each week, the boys will be choosing a different wine to match each course and vying to get their chosen bottle into the Wine Case. Why not play along and compile your own wine case worthy of a Provençal feast? Invite some friends to suggest their own ideal wine pairing, or get your hands on Matt and James's choices and see if you agree with judge Jancis Robinson's decision!
Chef Stéphane Reynaud, of London restaurant Tratra, is the mastermind behind each dish – check out his recipe book for more inspiration.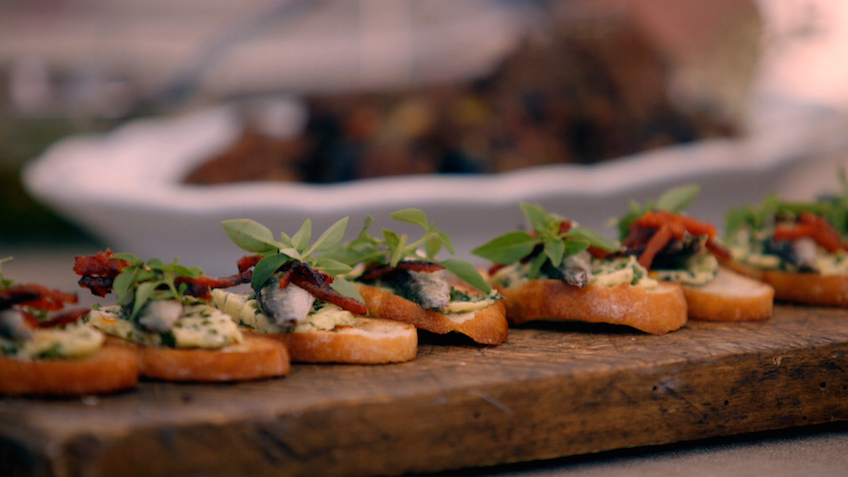 First up, we have a delightfully flavourful 'amuse bouche'. Lively enough to whet the appetite and delicate enough to lead nicely into the next course, this easy little dish is the perfect start to any dinner…
Ingredients:
Serves 6
12 tinned sardines in oil
60g half-salted butter
10g of seaweed or parsley
Chervil or chives, to garnish
½ Baguette
Method:
Pre-heat the oven to 200 degrees C

Cut the baguette into thin slices and bake in the oven for 7 minutes

Mix the butter with the seaweed and roll into a sausage shape. Wrap in tin foil and place in the fridge.

Arrange a sardine on a piece of the toasted baguette. Add a knob of seaweed butter and garnish with chervil or chives



That's it! Now for the hard part – which wine should be served with this course?
James and Matt chose the Mirabeau Pure and the Mirabeau Classic, two rosé wines made in Cotignac, Provence.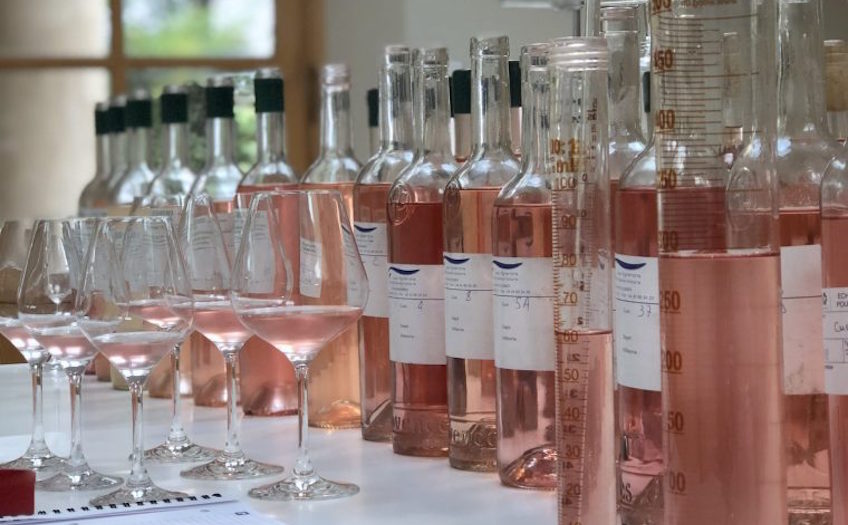 Mirabeau Pure –
£12.99 from Waitrose
Tasting notes: Pale, but powerful with subtle strawberry notes, a crisp freshness and lovely stony minerality, which helps the wine stand up very well to many types of food.
Mirabeau Classic –
£9.99 from Waitrose
Tasting notes: The classic has more prominent fruit and summer pudding flavours. Slightly lighter in body, it's a perfect aperitif, but can take some lighter styles of food too.