How do you match wines to spicy dishes full of chilli? Sumi Sarma from Sumilier.com gives us her tips and recommendations…
The Ingredients
First things first: the ingredients. Try putting together a delightful meal comprised of off-the beaten track elements such as ginger, kaffir lime leaves, oyster sauce, fish sauce, sriracha sauce and agadashi granules. They are captivating in terms of colours, flavours, textures and aromas. And then, to make it more dramatic, how about sprinkling an array of spices such as coriander powder, red chillies, black pepper, cinnamon, pepper, paprika, crushed pomegranate seeds, nutmeg, bay leaf and cumin seeds. Just think of the huge variety of beguiling, irresistible, finger-licking Asian recipes you can conjure up! Each country, whether Japan, Malaysia, India, Vietnam, Lebanon has a unique set of ingredients that make their individual cuisine distinct from the others. Indeed, the flavours are very tempting. Where I can help you with my cultural heritage, is pairing those delightful cuisines with just the right wines to make the culinary experience for you and your partner all the more memorable!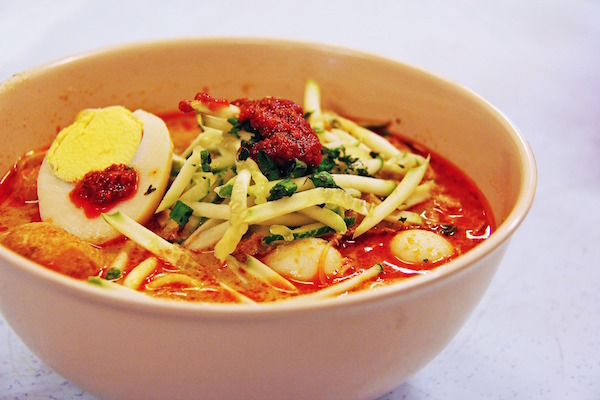 Wines to match spicy, Asian dishes
The first thing to remember is that when you are looking at dishes with diverse spices and flavours, you must look for medium to low alcohol wines so as not to add any more heat to the already piquant flavours. Some residual sugar or even ripeness of the grape is actually useful as it douses the fire from chillies, yet doesn't mask the lingering length of spices. If you are a red wine lover, keep to wines with gentle and silky, velvety tannins and minimal or no oak influence. Oak imparts additional spice and tannins into the wine, so the best advice is to avoid choosing tannic and heavily oak influenced wines that would completely clash with the elevated levels of spice in the food.
Keeping the above in mind, here is what I have been pairing recently with my Asian food. I am delighted to share these you…
Sparkling wines to match Asian food
CAMEL VALLEY ROSÉ BRUT NV (many supermarkets, around £30)
Start off the evening with a 100% Pinot Noir made in delicate, bubbly style. This super elegant refreshing English fizz, CAMEL VALLEY ROSÉ BRUT has creamy strawberry and red cherry notes, with a long soft, sweet smoky and toasty finish. With an energetic fizz, hint of softened tannins and a bright refreshing palate, this sparkling rosé wins you over with its tingling acidity and dry aromatic finish. This can be served, not just as an aperitif but also as a wine for your whole main course pairing easily and subtly as a partner to any Asian dish.
CREMANT DE JURA, ALDI, £7.99
If you want to keep things low key, yet stylish and elegant, why not head over to the nearest Aldi for its EXQUISITE CREMANT DE JURA. A region relatively unknown to many, Jura produces fabulous Crémant (sparkling wines) as good in quality and finesse as the Loire Valley and Burgundy, using the traditional Champagne method. With an outburst of lemon citrus notes, crisp acidity and a touch of brioche, its appealing and vivacious energetic mousse is the perfect aperitif to pair with chicken kebabs, vegetable samosa or Thai papaya salads.
Bolney Wine Estate
From £10 / person
hotel
Hampshire
United Kingdom
Lime Wood Hotel
Find out more
White wines to match Asian food
ORGANIC PINOT GRIGIO, ALDI, £5.99
A great still white wine to pair with starters is this organis Pinot Grigio. Bursting with white acacia and jasmin flowers, green apple, pear and a hint of nectarine, its lemon candied fruit expression has an underlying sharp acidity that balances well with its mildly off dry palate. Priced very economically, it can be an impressive accompaniment to Sri Lankan fish, Kerala Prawn curry and mushroom and pork dim sum.
PINOT GRIS 'SABLES ET GALETS', CAVE DE TURKHEIM, ALSACE, Virgin Wines, £11.99
This is an award-winning, moderately priced but elegantly crafted wine made by a cooperative in Alsace. It shows a creamy, honeyed texture, balanced by a super zingy acidity, ripe grapefruit notes, lemon curd and a vibrant fruity expression that will stand up to hot dishes such as Thai Green chicken curry or Massaman curry or any Coconut and lime leaf, spiced Asian dish with ginger.
TE AWA 'LEFT FIELD' ALBARINÕ, Gisborne, New Zealand, The NZ House of Wine, £12.49
The Albarinõ grape adds refreshing, crisp, citrusy notes to cool down those Schezuan spices. Try a good quality Albarinõ with Schezuan chicken, Kung Pao chicken and lamb vindaloo. Although originally grown in Spain and Portugal, New Zealand is crafting beautiful terroir- driven Albarinõ and the TE AWA, LEFT FIELD ALBARINÕ from Gisborne is a perfect example to demonstrate how soothing and versatile its acacia, jasmine flower and lemon and apricot notes are to pair with the above dishes.
Red wines to match Asian food
STELLAR ORGANICS MERLOT, VINTAGE ROOTS, £8.40
This gluggable, fleshy, unoaked MERLOT from South Africa (with no added sulphur) is great with lamb burgers and tomato and carries enough acidity to match umami and garlic-based sauces. The ripeness of the grape makes it well suited for pork ribs and well marinated Indian recipes such as Tandoori chicken, Seekh kebab and Haleem.
'THE FORGER' SHIRAZ, JIM BARRY, CLARE VALLEY, AUSTRALIA From WAITROSE, £24.99
I served this at a recent dinner and it world really well. This Shiraz style is refined and reserved with brambly black fruit character and delicate notes of spiced, black pepper, cinnamon, cloves and nutmeg. I paired this wine with my home made Rasel Hanout spice, a North African spice mix made out of ten freshly roasted spices that I sprinkled on to my three-leaf salad of Swiss Chard, Spinach and Kale. Accompanying the salad, I prepared Paprika roasted broccoli and bean quinoa. This wine also has the power and elegance to equally carry a Lamb Tagine or Moroccon Chicken Rfissa with it. It loves Moroccan and African spices.
RESERVE PINOT NOIR, CREATION WINES, FROM SLURP WINES, £34.95
With intensely aromatic aromas of black cherries and cranberries, this Pinot Noir is complex with truffles, frankincense and leafy aromas finishing off with soft spices such as tarragon, anise and cinnamon. While elegant, this wine also has a substantial structure to pair with Asian flavoured meats such as Peking duck and lamb curry as well as with Cantonese cuisine such as Soy garlic pork, honeyed spare ribs and beef with oyster sauce. For the vegans amongst us, I would even suggest a smoked garlic broccoli with vegetarian oyster sauce and Hoisin Tofu with Soba noodles that will go beautifully with this wine.
I hope this gives you enough ideas to want to get cooking! Keep your eyes peeled on here for more wine recommendations for spicy foods.
Sumi.
---