Living in London for a long time and having been to quite a few places, I was surprised and delighted to re-discover what Soho has to offer to food lovers by going on Wineris't new Soho Food tour.
Sarah, our guide for the day, met us in the Golden square, where centuries ago Henry VIII's small game hunting grounds were located.  Then occupied by the French immigrants fleeing the Revolution, here is where the foundation of Soho as a multinational culinary centre of the capital was laid.
Having passed the famous Carnaby street, once the fashion centre of the swinging 60s and 70s, our first stop was the first Hawaiian restaurant in London, where one can treat themselves with lava-grilled burgers or, following our example, to start the day with fluffy pancakes. Whether you prefer a sweet blueberry and banana or a savoury bacon and maple syrup, you won't be disappointed. The pancakes teased our stomachs which were now asking for more.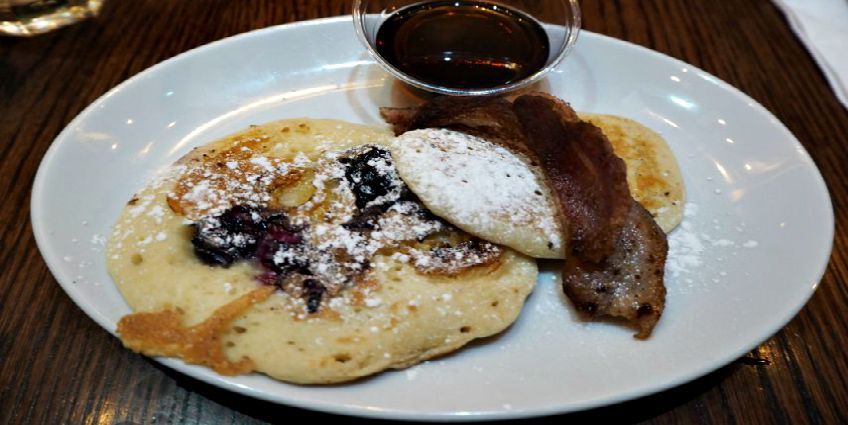 The second stop on our route was a real treat. An Italian chocolate shop, first opened in Rome in 1923 and family owned, it has recently arrived to London. How lucky we are! Refusing to sell its chocolate to major stores in the UK, it votes for its uniqueness and the incredibly high quality of its chocolate. If you don't get it here, you will need to go to Rome, as you won't find it anywhere else in the UK.  We started from trying gianduia, the original version of much commercialised Nutella, available in milk and dark chocolate options, followed by the pieces of chocolate varieties on offer in the shop: milk, dark, with orange, sea salt and chilli.
But the next bit was so sensational, that I was on the verge of staying in this place forever: hot chocolate! Having chosen the dark version against the milk and hazelnut, it was an absolute masterpiece, from the consistency to aftertaste. And if you want a bit of a kick, you can always add some white pepper or cardamom to it to spice things up a little!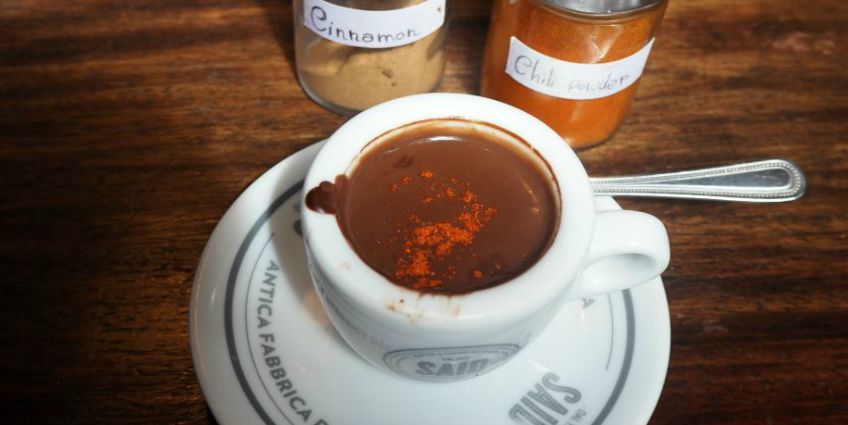 Reluctant to part with Italian just yet, our next stop was an Italian food corner shop, the feast for the eyes, stomach and soul, where we had our homemade ravioli with butter and sage sauce and, well, of course freshly grated parmigiano. Forget your local supermarket, here is where pasta is turned into a true masterpiece, which can be bought by weight. As it turned up later, this place left none of our group indifferent and was the majority's favourite stop.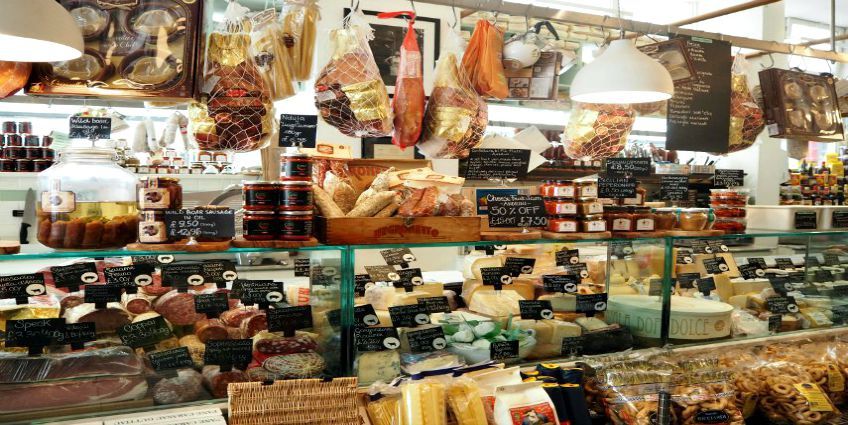 We then walked along the Soho's streets to our next destination: the old good English pub, located in the 1734 building and once visited by Orwell and Constable. Our main meal of a traditional fish and chips accompanied by a selection of three ales took place here. Sarah surprised us all by revealing the truth: it is not in fact a traditional English dish, but something that dates back to the Portuguese and popularised by Winston Churchill.
Fresh cod and hand-made chips – this simple, known by everyone and, yet, underestimated food, which can easily be spoiled by so many restaurants and pubs, turns into a  true British classic here.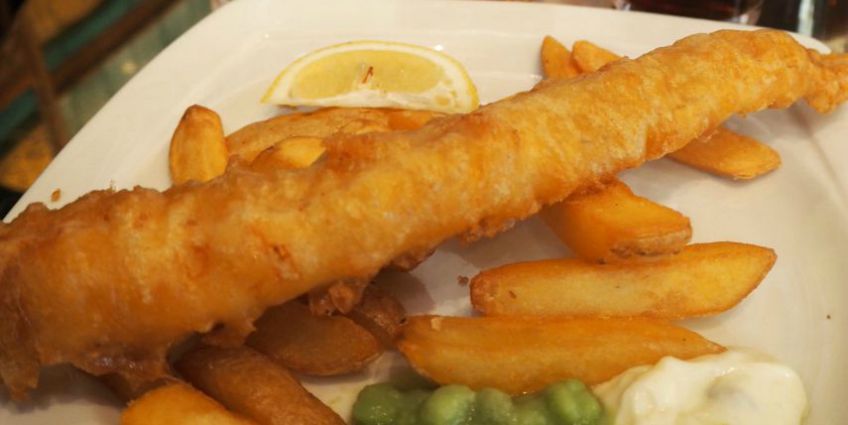 Karl Marx, Casanova and his lover, contemporary artists and historic buildings – the tour was soaked in interesting facts and stories about this area of London, told by Sarah, whose enthusiasm and energy were captivating and inspiring as we moved along the Soho's streets.
After a quick snack of a delicious and blessed by the devotees samosa, bought and eaten in from of the authentic vegetarian Indian restaurant underneath the Krishna temple (and just packed with customers at this time of the day!), we headed towards the Mexican paradise.
There are not many places in London where you can try a real Mexican food, not burritos or fajitas as many may think, but tacos, filled with multiple tastes, which are brought together in an absolute harmony. Our choice was pork and glazed pineapple. Thanks to Sarah, who builds her tours in a way of increasing taste complexity, nothing we tried before would intervene with anything we tasted after.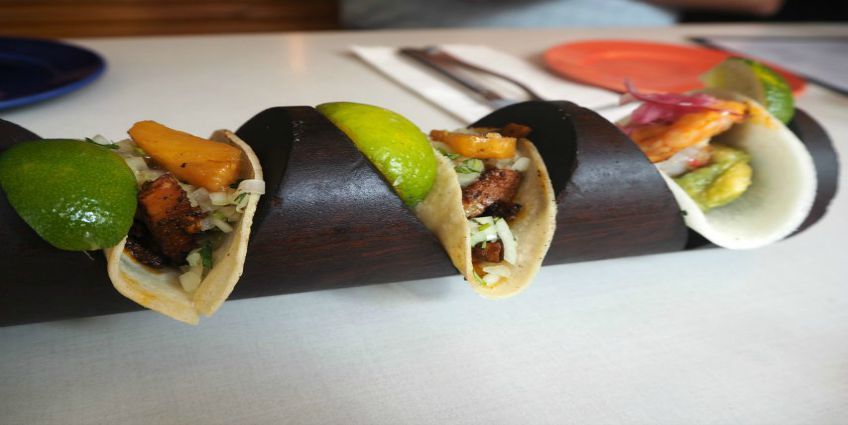 Having reached the London China Town, where we had a fantastic Taiwanese prawn dim sum, we headed to the oldest French patisserie to pick up our dessert. It was a cheesecake like you have never had before! A souffle-like base, melting in your mouth, covered with a thin chocolate layer on top and strawberries to finish, it was an unbelievably (and unlikely!) good companion of the final touch of this amazing tour: a glass of full-bodied and aromatic red (Portuguese Bairrada and Indian Sauvignon to choose from) at an oldest wine bar in London.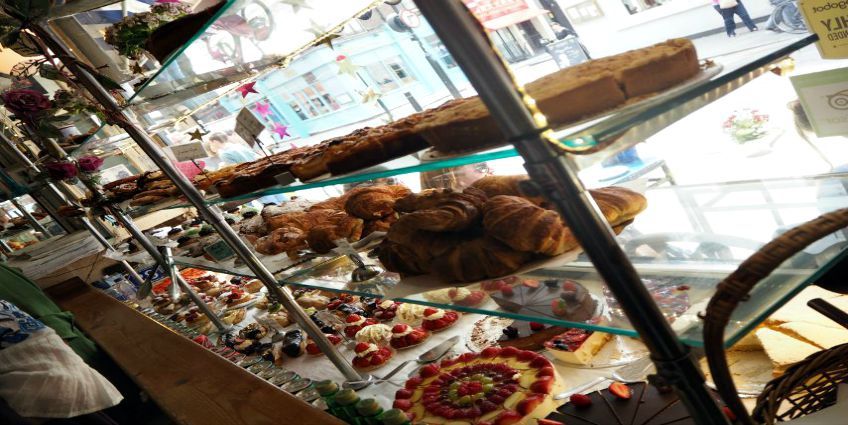 As we sat there in the candlelight, sipping wine and sharing our impressions of the tour, it was hard for me to choose the best bit of it as it was all equally great! I was sorry to realise this experience came to an end and wouldn't hesitate to go down this Soho route again.
Definitely a must for all food lovers, whether you live in London or just visiting!
Go ahead and taste for yourself the sensational foods in Soho on our Soho Walking Food Tour.