Hidden in the deep south of Europe, Puglia is one of Italy's leading local secrets. Much sought-after by native Italians for summer holidays on its long sun-struck sandy coastline, the area remains an undiscovered gem for many foreigners. A far cry from the thronging crowds of Rome, Venice, or even Sicily, Puglia remains very close to its old world heart as a rich immersive Italian experience.
The local culture is built on the region's many historical influences, its shores being controlled through the centuries by ancient Greeks, Romans, Byzantines, Goths, Saracens, Normans, Spanish and Turks, whose influences all made their mark in the diverse architecture, archaeology and many dialects of the area, perhaps metaphorically reflected in the fullness and intensity of the best known deep red wines of the region.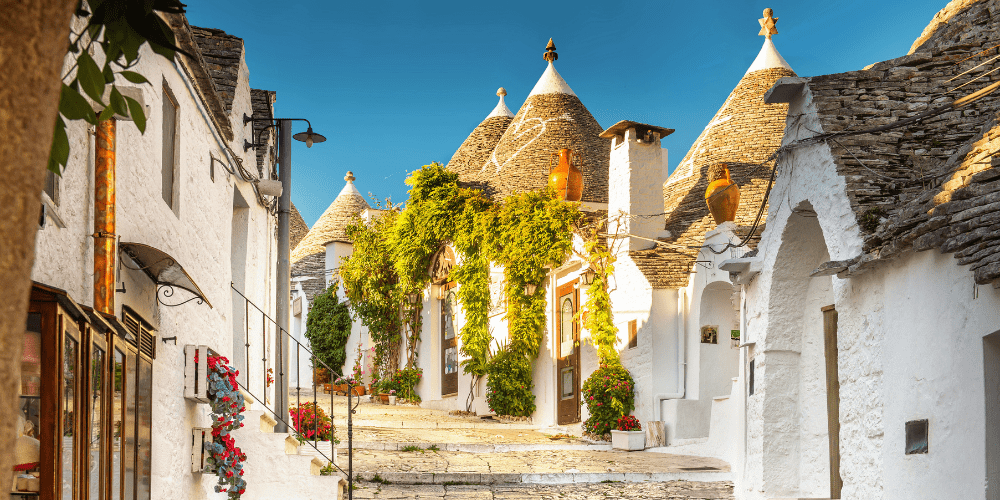 Primitivo, the same grape as Californian Zinfandel, tends to produce smooth, full, high-alcohol wines bursting with black fruit, spice and sometimes the signature limestone minerality of southern Italian soils, the thickest of which can be pleasantly sweet, reminiscent of drinking jam, yet can also produce dry, firm, well-rounded bottle aged wines.
Negroamarocontrasts with its perfumed aromas yet stronger earthy tannins, structured and well-supportive of Puglia's robust cuisine, and often blended with the chocolatey cherry and plum of Malvasia nera.
Floral Aglianico and spicy Nero di Troia add to Puglia's palate of distinct wines not produced elsewhere and best enjoyed in their native appellations with the sunshine and sea of a Southern Italy holiday.
Uncover the food and wine of Puglia with this 7-Day Puglia Gourmet and Wine Tour.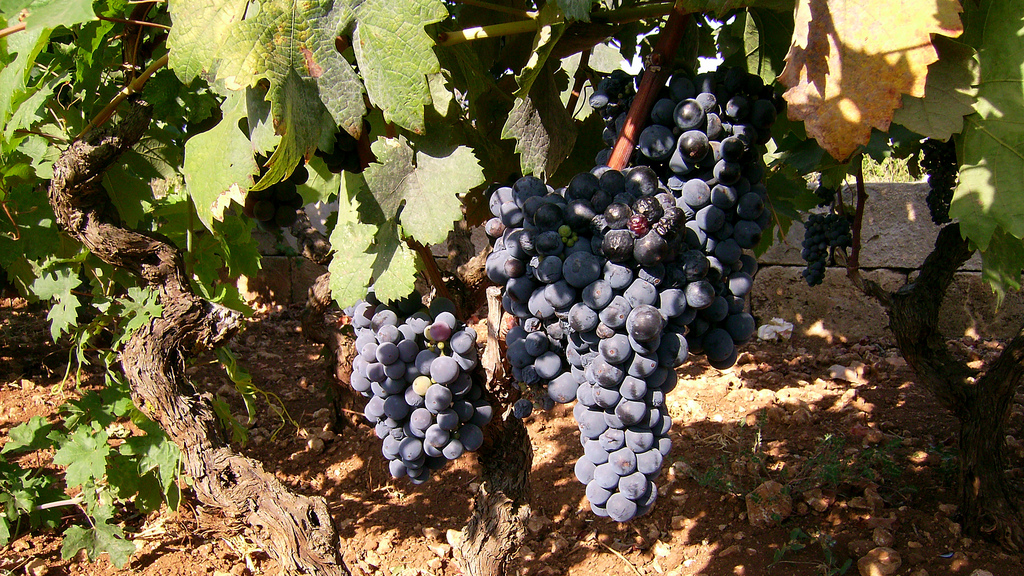 Photo credit: 'Primitivo Grapes', David Orban
For culinary adventures the food of Puglia is perhaps among the best gastronomy that Italy has to offer. It is everything that could be described as classic, healthy Mediterranean – fresh, local, meticulously prepared and regionally specific.
You can expect your antipasti to be replete with marinated, grilled and sautéed vegetables garnered with healthy doses of top-quality olive oil (Puglia's largest industry, responsible for almost a quarter of Europe's supply), alongside foodie favourites like orecchiette con cime di rapa, a particular pasta with turnip tops, southern rustico, bread stuffed with a variety of local vegetables and herbs, and delicious cheeses, like burrata, mozerella with an indulgent cream filling, or for the more adventurous stracciatella – just the cream filling!
Learn how to produce focaccia with this incredible self-drive tour in Murgia.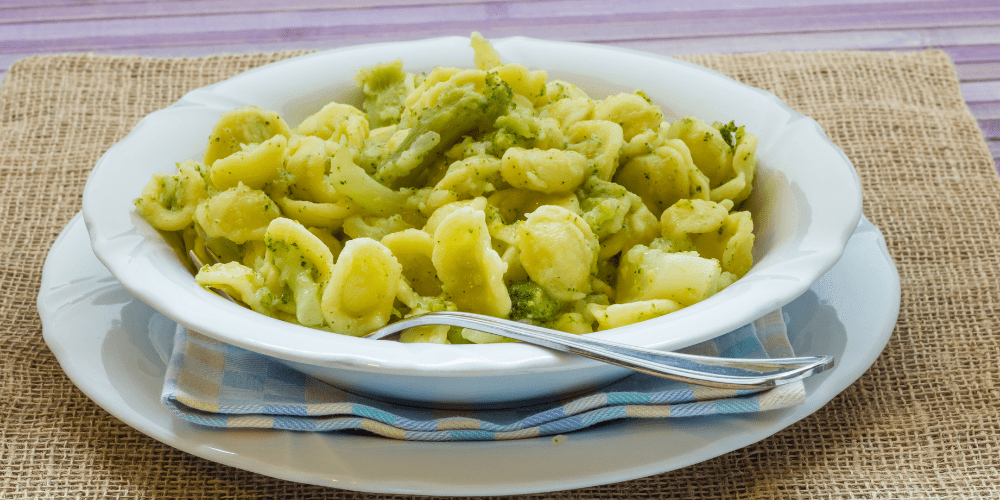 Fresh shellfish and seafood are a dominant ingredient in main dishes, combined with the many types of handmade pasta the region has to offer, yet inland pasture provides an abundance of lamb dishes similar to that of greek cuisine, although pork and horsemeat are also relished in Puglia.
For dessert, Salento serves up Pasticciotto, a breaded pudding filled with custard, alongside honeyed almond and fig rich delights.
Get an in-depth perspective on the best food in Italy and book this biking and cooking tour now.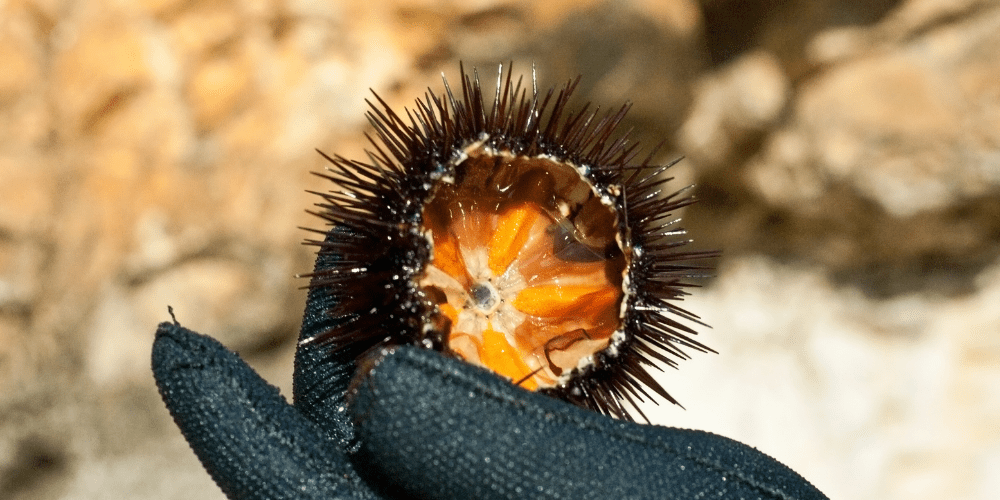 The strength of Puglia's robust and rustic cuisine springs out of a history of self-reliance due to the poverty of the area, transformed now into its great strength as a famous destination for wine and food trips, celebrating several food and wine festivals throughout the year including the Sagra del Vino Novello, or Festival of New Wine in November, where last year's bottles are opened and passed around to the tune of traditional music and dance.
With culinary specialties and traditional wines found nowhere else, this special secret of Europe is well worth discovering on an immersive wine holiday to Puglia.
Raring to go? Book this 7-Day Self-Drive Puglia Wine Road Trip for this autumn.
---