Santa has come early for wine lovers this month with a wide range of events happening all over the country for revellers keen to get into the festive spirit. From Christmas wine tastings to cosy yuletide pop-ups, this is our list of must do wine events across the country this December:
Discover festive wine pairings at Berry Bros & Rudd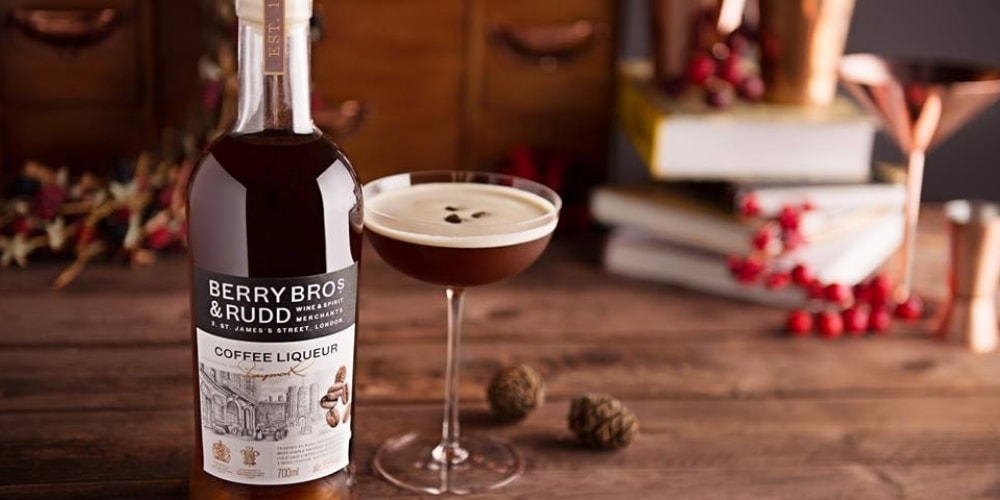 Photo Credit: Berry Bros & Rudd
The family-run wine and spirit merchants have a packed calendar of festive tastings for December covering the perfect Christmas reds, lesser-known sparkling varieties for celebratory toasts and tawny port to accompany the after-dinner cheese board. With fine wine on offer, these come with a premium price tag but would also make a great early Christmas present for the wine aficionado in your life, who will hopefully return the favour by volunteering to pick a crowd-pleasing red to go with Christmas lunch!
Champagne in a Winter Wonderland with Moët & Chandon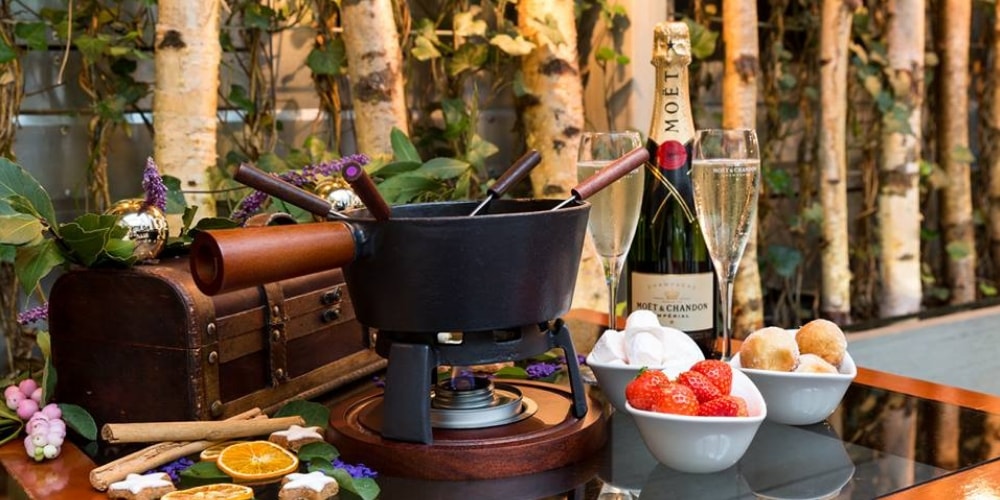 Photo Credit: Moët & Chandon
Kick off the festive season in style with a glass of Champagne on the terrace at The Hari in Belgravia. While shopping for last-minute gifts may not burn as many calories as skiing, The Hari and Moët & Chandon are bringing all the fun and glamour of après ski in the Alps to central London with a fondue menu to pair with Champagne.

Fortnum & Mason pop up at Somerset House Ice-Skating Rink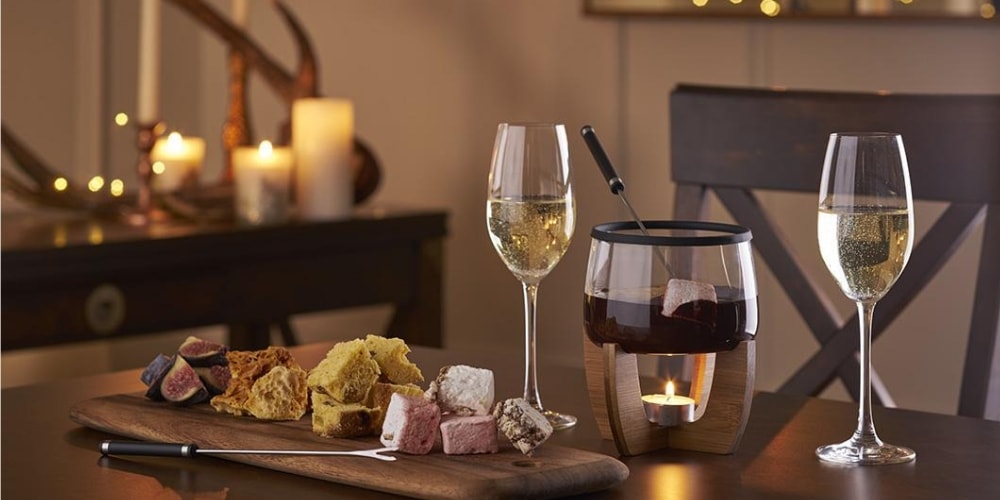 Photo Credit: Fortnum & Mason
Lure your foodie festive pals to Somerset House where you can work up an appetite at one of the most picturesque ice-skating rinks around before treating yourself to a visit to Fortnum's lodge. With a number of set specials to choose from, our money is on the mulled wine and minced pie special, crafted to Fortnum & Mason's own recipe.
Visit Raimes Cellar Door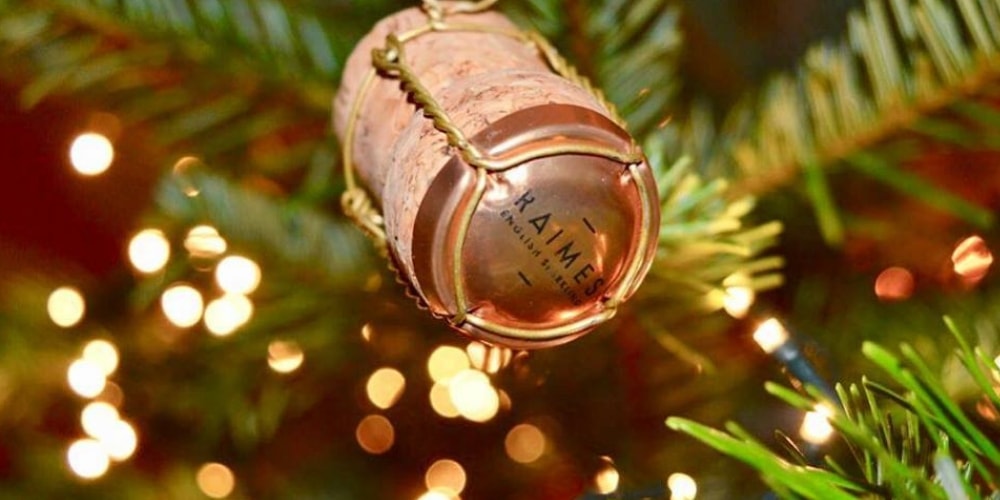 Photo Credit: Raimes
Have a winter day out in the scenic South Downs with a visit to Raimes Festive Cellar Door. On 2nd December, the vineyard will have tastings with great deals on cases. Stocking up on wine to serve your Christmas guests and a great day out to boot!
Create your own Christmas corker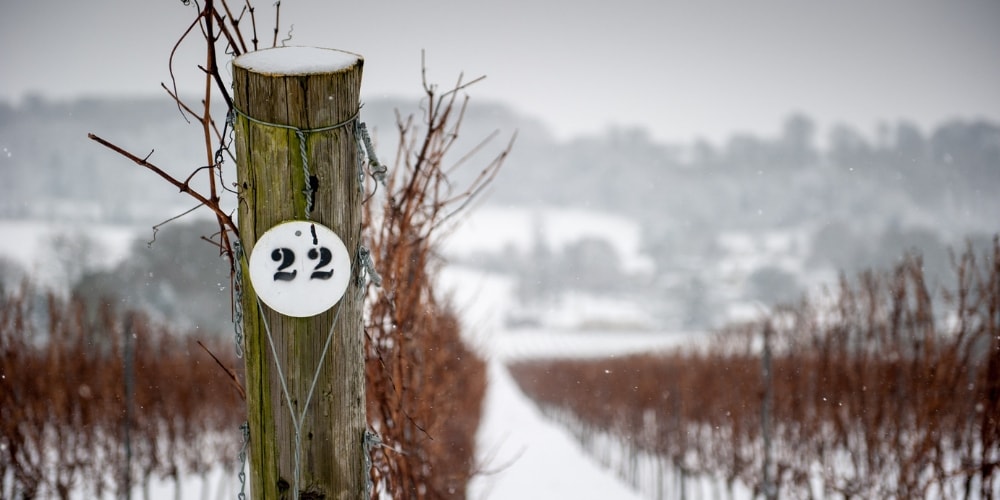 Photo Credit: Hambledon Vineyards
If you've ever dreamt of quitting your day job in favour of becoming a winemaker Hambledon Vineyards have the perfect evening for you. On the 14th December the vineyard is offering visitors the chance to tour the winery, sample canapes and their famed sparkling wine before turning your hand at custom making a bottle of fizz to take home – perfect to keep for a new year treat, or make as a special custom gift.

Cheeseboard research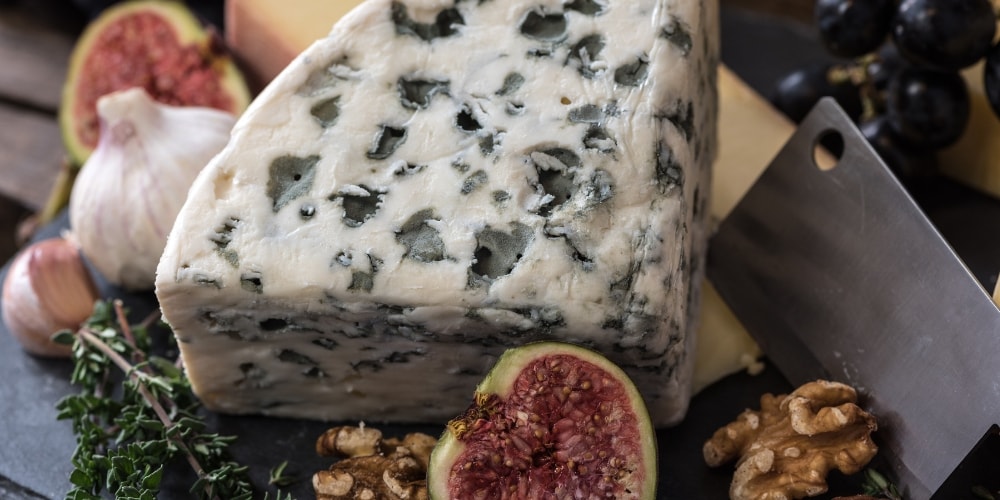 The highlight of Borough Market's festive schedule is the annual late-night opening on the 12th December for 'An evening of Cheese'. With over 20 cheesemongers on hand to offer advice, cooking demonstrations showcasing cheesy festive recipes and choirs and carol singers adding to the Yuletide ambiance, it's an evening not to be missed. What's more, there are plenty of great choices for wine lovers for a post Borough Market tipple including the iconic Bedales of Borough for a bottle of something off the beaten track, Elliot's for biodynamic wine or take a short stroll to historic wine bar The Boot & Flogger to marvel at their bar decorations as well as the impressive list of wines by the glass.
All your cheeseboard wants for Christmas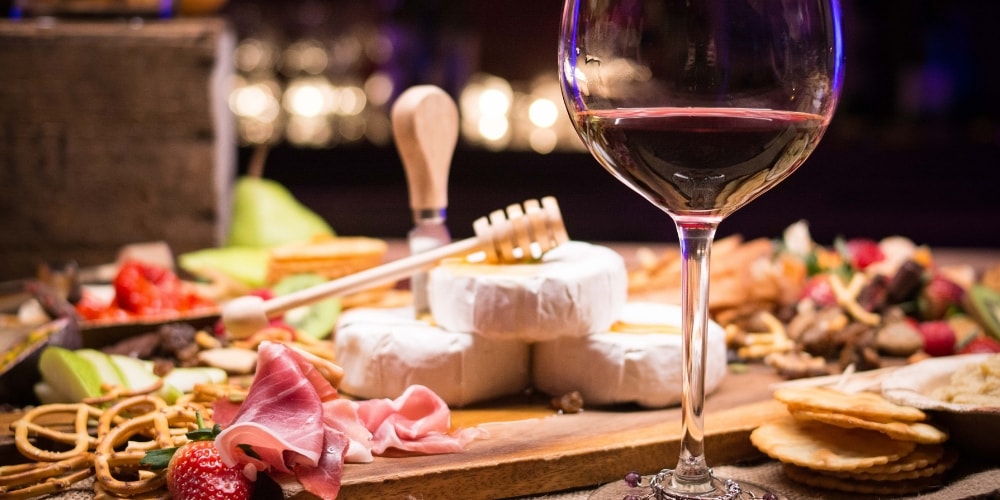 How about some fortified wine to go with your perfect cheeseboard? On the 1st December Cambridge Wine Merchants will host a Ports and Fortified Wines Fair aiming to broaden wine lover's horizons beyond the usual suspects. For a bargain £7.50, a charcuterie plate is included with the cost of entry and discounts on purchases made during the event. Merry Christmas indeed!
What festive events are you most looking forward to? Whatever event you choose make sure you know how to eat like a local in England and don't forget to check the 8 best British country pubs with award-winning food & wine! But don't stop at this, choose your bespoke wine and food tour with Winerist to make the most of your stay in England!