If I have the choice between an elegant plate of paté and a comforting bowl of pasta, I'm going to choose pasta. After living in Italy for two years, I became accustomed to the country's popular food and wines, spending much of my time in Italian cooking classes and on wine tours of Tuscany and Umbria. So when I was invited to spend a week in France learning to prepare French haute cuisine and appreciate Burgundy wines, I was all in.
As I drove through the Bourgogne countryside, passing sleepy villages and miles and miles of farmland, I could not imagine what the next few days had in store for me.
British chef Katherine Frelon, a French resident for more than two decades, has renovated a lovely five bedroom chateau, La Ferme de la Lochere, in the quaint hamlet of Marigny le Cahouet.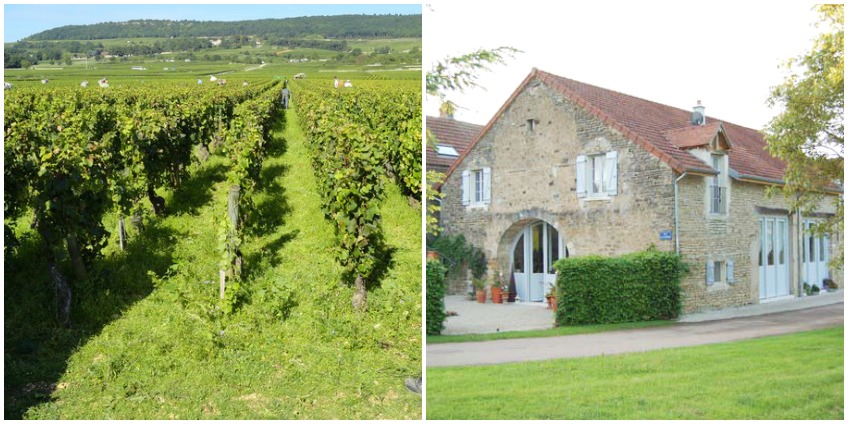 Katherine invites guests to experience Burgundy through her eyes (and mouth), participating in the food, flavours and sites of the region. She offers French cooking lessons to her guests and prepares exquisite multi-course evening meals that last for hours. You'll cook alongside Katherine in her gourmet kitchen and learn the intricacies of French sauces, artfully butchered meats and elegant cheese platters.
As a "student", you'll visit the famed Dijon market, designed by Gustav Eiffel, which turns into a scavenger hunt as Katherine sends you in search of a list of ingredients for dinner. There's also a full-day spent making bread at a small organic bakery that's a true hands-in experience.
And to fully appreciate the delicacies of the region, the week includes a visit to Burgundy's only snail farm, complete with its electric fence to keep the critters from escaping. By day, you learn to shop and cook, and by night, guests stuff themselves silly with one of the Katherine's exquisite meals. Both lunch and evening meals are delicately paired with a selection of Burgundy's best wines.
La Ferme de la Lochere offers true luxury accommodations for up to 10 people. You can also rent the entire villa and hire Katherine as your personal gourmet chef for your stay.
Brendan, of Wine Liaisons, is the perfect guide for exploring the wine of Burgundy. His humour, coupled with his knowledge of the region and relationships with local wineries, is an experience not to miss. Brendan says, "there are no winemakers in Burgundy, only farmers." The farmers of Burgundy tend to their grape crops unlike any others. Brendan teaches his guests how to truly enjoy wines, saying, "The wines are not prepared for you. You must adapt to the wines."
I've always associated Burgundy with deep red wines, but was surprised to learn that Burgundy is really regarded for its whites. Burgundy's Aligoté wines are crisp and light. What was once a "throwaway" grape planted on undesirable land has now been refined as the perfect lunch or early afternoon wine. Burgundy's Chardonnay grapes produces some of the finest Grand Cru and Premier Cru wines in the world. The king of whites, Meursault, is produced in the commune of Meursault in Côte de Beaune.
Brendan offers a number of specialised tours covering the entire region of Burgundy. He prefers to take his guests to the family wineries for a truly authentic experience.
Day trips include a visit to Beaune, a charming village where the incredibly unique Hospices de Beaune is located. This historic hospital served as a religious hospice until the mid 1970s.  The monthly Hospices de Beaune Wine Auction remains one of the most famous charity events in the world. Dijon (of Dijon mustard fame) is also a city not to be missed. Spend the morning at the Dijon market exploring some of the exotic mushrooms and meats, and then visit the historic Church of Notre-Dame of Dijon.  No trip to Dijon is complete without a visit to the Maille mustard store to pick up a few tart souvenirs.
---
This article was written by Beth Graham – I am an adventurer, always in search of exquisite culinary experiences and great wines in interesting destinations.
---
Discover Burgundy with Winerist. We've got 100s of great tours, hotels and wineries just for you.