The topic of organics is one which has become relentlessly important over the last few decades. The world we live in is a world trying to combat unprecedented extremes of climate change; a world where environmental activists from Greta Thunburg to Extinction Rebellion campaign passionately to effect the drastic changes needed to revive our planet; a world where drastic extremes of weather, from Californian wildfires to Australian droughts have become all too commonplace.
The world of wine is by no means immune to this issue – the exact opposite, in fact. Earlier this year, wine writer Jamie Goode described the wine industry as 'the canary in the coalmine of agriculture', in reference to the sensitivity of the planet's vineyards to ongoing climate change. The just-released eighth edition of wine bible The World Atlas of Wine by Jancis Robinson and Hugh Johnson has a new, double-page spread specifically focused on the effects of our warming climate, from ever-earlier harvest dates to sunburnt grapes. Meanwhile, August in Bordeaux saw the announcement that plantings of six new grape varieties including Touriga Nacional and Albariño, will be permitted in the region for the first time, thanks to their resilience against disease and ability to cope with higher temperatures (July 2019 saw Bordeaux hit record high temperatures of 41.2°C)

However. In reference to my initial statement – what does all this have to do with organics? Well, of course, we are talking more specifically about organic viticulture and the positive impact that eco-friendly winegrowing practises can have both on the industry and the planet. I recently spent a morning with industry body New Zealand Winegrowers at an event held as part of New Zealand Organic Wine Week, hearing from three Kiwi winemakers and learning more about the place that organic viticulture has in the wider wine world.
What is Organic Winemaking?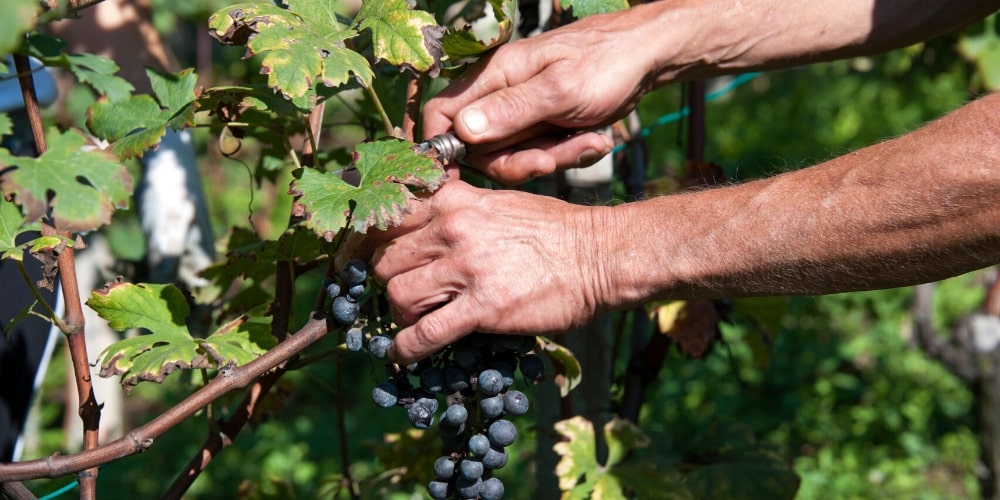 Aha. Good question. One of the slight complications in organic viticulture is that standards and practises vary rather significantly depending on where you are in the world. Although the general theory is to limit or prohibit the use of artificial chemicals such as fertilisers and herbicides and manage the vineyard to prevent disease and promote biodiversity (we could get more complicated, but you get the idea) in practise this is applied in quite different ways worldwide.
In the USA, for example, 'organic wine' is wine made without the addition of any sulphites in the winery, but there is also a category for 'wine made with organic grapes', where the vineyard is managed in accordance with organic practises but sulfur dioxide (SO2) may still be added during winemaking. Now compare the USA with the EU, where rules state that wine can be labelled as organic regardless of whether it has added sulphites, although the permitted levels tend to be lower than for conventional wine*.

Complicated, eh? And perhaps this slightly convoluted approach is one of the reasons why we find organic wines confusing, when the term can mean such different things to different producers and countries. However, I think Organic Winegrowers NZ give a good explanation – 'no synthetic chemical fertilisers, pesticides or herbicides … organic producers are careful co-creators with nature. We build healthy vines by building healthy soils and by nurturing a diverse, rich community of plants, soil, insects and microorganisms'
The benefits are also very clear; we are protecting our landscapes, we know exactly what we are consuming (particularly important in an age where we are more conscious than ever before about what we are putting into our bodies), we protect the health and biodiversity of our ecosystems and thus pave the way for a more stable climate. I don't know what you think – I'd love to – but to me, that sounds like a set of goals that I can most definitely get on board with.
*Note – I know you're going to ask … but even if a wine has no added SO2, excessive consumption still ends in a painful hangover, I'm afraid!
New Zealand Organic Wine Week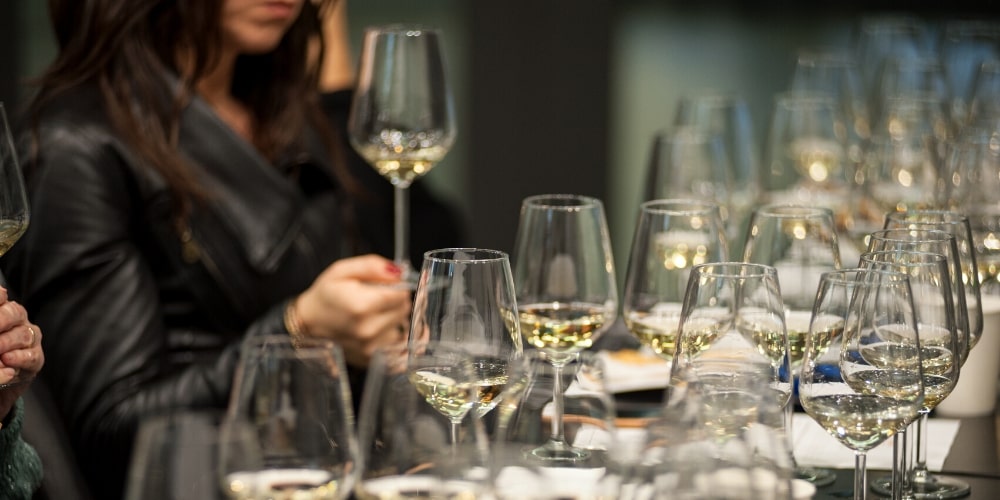 The stated objectives of New Zealand Organic Wine Week are simple; to increase awareness, to educate consumers on the positive benefits of consuming organic for both them and the land, and 'to support organic producers to ensure a healthy future world for us all'. The debate around organic wine is a fascinating one, with many wine drinkers perceiving organic wines as somehow lesser in quality, overpriced, not as pleasant or just plain weird – we hear about how wine producers themselves are often more bought into the concept of organic production than even the wine trade (wine merchants, marketers and retailers, for example) and it's true that I'm surprised (and a little saddened) by the number of questions in the room around why the producers who have come to talk to us have chosen organic or even biodynamic principles. Couldn't they achieve these things so much more easily without using organics? Hmm …
New Zealand viticulture is currently operating at an official rate of around 10% organic production, with 72 out of 677 total wineries holding organic certification and many more working towards it. These tend to be smaller, artisanal producers, although big names such as Villa Maria and Pernod Ricard do produce a percentage of wines from certified organic vineyards. Our panel is three visiting Kiwi winemakers who have made the long trip to talk to us about how, and why they choose organic methods. We have Rudi Bauer from Quartz Reef, Jack Weaver from Churton Vineyards and Nick Mills of Rippon (which is often described as one of the most beautiful vineyards on the planet thanks to a sweep of utterly glorious vineyard framed against the crystal-clear lakes and snow-capped mountains of the Central Otago region).

I'm instantly struck by the passion and dedication of the three winemakers sitting in front of me. Their aims, again, are simple – to create the best possible produce in the most sustainable way possible. They talk about how the winegrower has a deep connection with the land they cultivate, and how traditional monocultures (created when vineyards are chemically treated to such an extent that nothing is able to live other than the vine) are not only bad for the environment, but also much more vulnerable to damage and disease. Grape growing for wine is, after all, an agricultural industry just like any other … and just as we would be unwilling to eat an apple that we knew had been sprayed with artificial chemicals, should we not also take the same approach to our wine grapes?
It's also rather wonderful, I think, to see these three casually dressed, no-nonsense Kiwi blokes talking in such a sensitive and engaged way about a 'connection with Mother Earth' and nurturing the land that cares for us.
How can we help?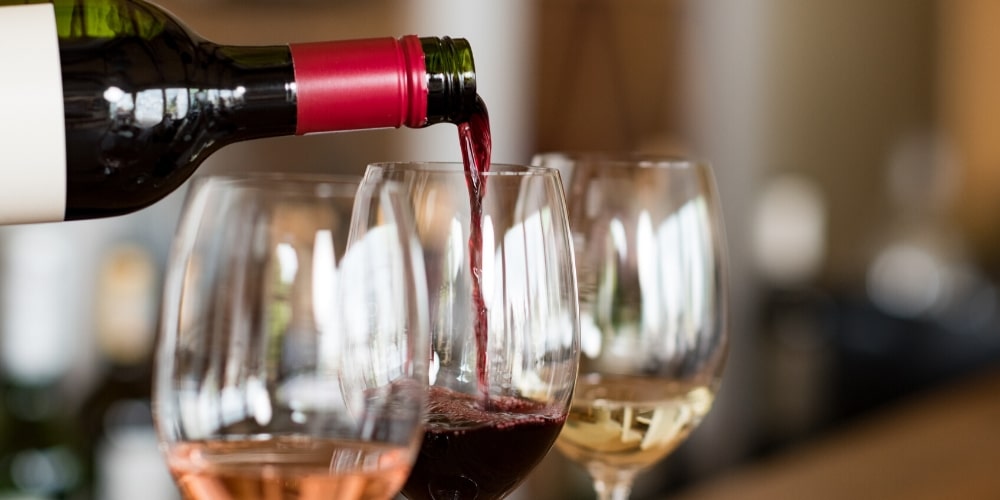 Organic production worldwide is expected to triple over the next decade, with huge increases in places such as Spain, where the number of organic winemakers has increased by 500%. However, demand for organic wines from us, the consumers, has to grow in line with this. There are many common misconceptions that organic wine is somehow lesser in taste or quality, but trust me, it's very often quite the opposite; a more diverse growing environment and fewer chemical interventions in the winery can often create more expressive, terroir-driven wines. It's a lesser-known fact, but actually some of the wines that we consider the very best in the world, such as First Growth Bordeaux and Grand Cru Burgundies, are grown in accordance with organic and biodynamic principles.
As Nick of Rippon Vineyards comments 'none of us are perfect, we all took a plane to be here today' – but lots of small changes can make a big difference. So next time you're in your local wine shop or supermarket, why not get ahead of the curve and try an organic wine or two? Not only are you purchasing a quality product, but you just might be making a little bit of difference to the health and stability of our climate and in turn the future of our planet. The majority of organic wines also happen to be pretty delicious, which helps!