One of the nicest ways to holiday, if you are a wine lover, would be to hire a car and drive around your favourite wine regions, stopping to stay in interesting places and visiting wineries. Add to that, tasting the food and exploring wine regions, and you have a memorable wine holiday.
One of my favourite regions is La Rioja. Spain's most special wine region has over 500 wineries and is a short distance away from other Spanish cities: Bilbao, San Sebastian. Its capital is Logrono, but at its heart is its wine capital Haro, the charming small town which is home to some of the biggest names in Rioja's wines: Roda, Muga, CVNE, Ramon Bilbao, López de Heredia to name a few. Haro can be explored on foot, but try the Enobus to explore the Rioja Alavesa wine route. However, it makes sense to have your own car to drive around if you want to enjoy the food, drink and lovely vistas of the region.
Haro itself is an open air museum, and you can see bronze and stone statues depicting traditional trades at almost every corner. Even as you enter the town, contemporary sculptures relating to wine are seen at every roundabout.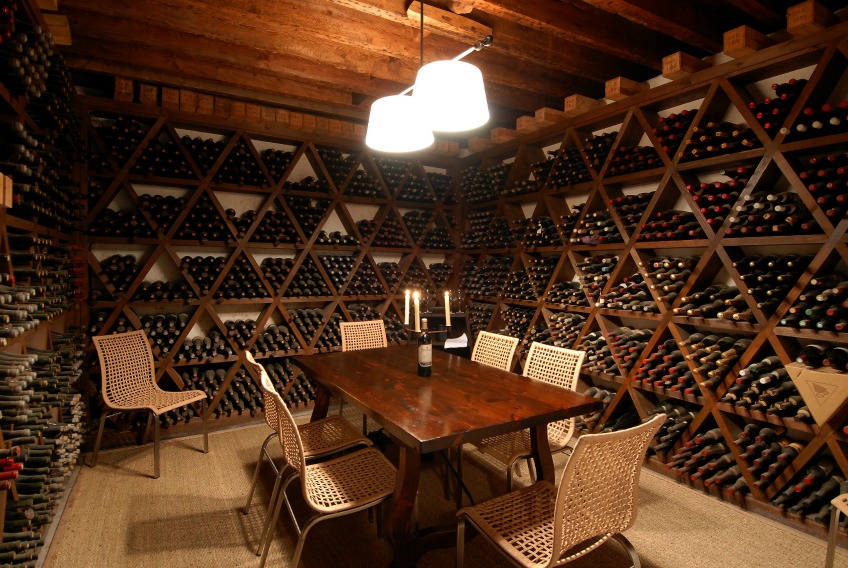 TASTE WINE & MORE WINE!
With so many of La Rioja's best wineries within shouting distance of each other, a day spent tasting wine is easy to organise. Haro is not large, and it is possible to walk to some of the wineries. However,  appointments are required before you go, ideally through the website. A visit would take no more than an hour or two, including the tasting, and not cost more than a few euros (€5-15, with an option in some places to book a premium wine tasting session.) You will also have the opportunity to pick up your favourite wines after the tasting, as prices ex-winery are attractive.
1. CVNE – Compañía Vinícola del Norte de España – This centuries-old winery had the distinction of having its Gran Reserva selected Wine Spectator's Wine of the Year 2013, and has tasting room, cellars, the facility to stop for a pre-booked meal or attend a tasting course, as well. If you're lucky, catch an art and sculpture exhibition on the premises as well – the stunning sculptures of master artist Chillida were on display in September this year. For a more modern winery experience, visit their Vina Real winery, at 'Cerro de la Mesa' hill, Rioja Alavesa. Tastings from €10.
2. Muga – The famous winery is traditional in its winemaking techniques. It also has tastings, tours and even offers an hour long hot air balloon ride to enjoy Rioja from on high! Tastings from €10, balloon ride €150.
3. Bodegas Roda – A relatively new winery which has made it name for its stunning wines and olive oils, Roda is on the Erbe river. Visit the winery, or plan a luxury tasting and lunch. No time for a visit? Drop in to its streetside wine bar and sip wine in the 19th century riverside cellar. Tastings from €10-70.
---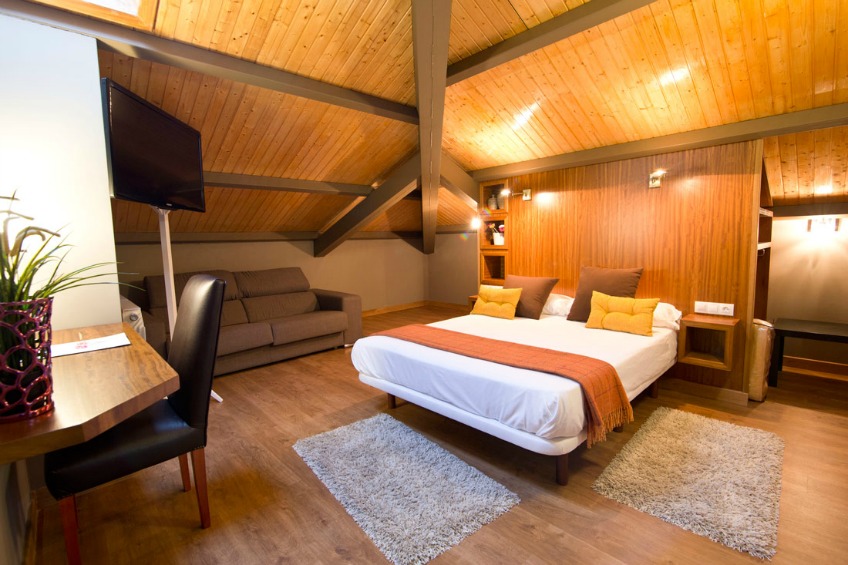 STAY – WINE STYLE
1. Hotel Los Agustinos: For a slice of history and tradition, this monastery turned luxury hotel combines the antique with the modern in the heart of Haro. From €50.
2. For a more homely stay, book the Los Zapatos Morados Apartamentos Turísticos – a charming set of colour coordinated modern apartments in a historical building, close to the city centre. From €70.
3. A short stroll from the town centre is the boutique Hotel Arrope, a two star property, offering value for money. From €75.
---
DINE
1. Las Duelas at Hotel Los Agustionos for a fine dining experience in the cloisters of the old monastery. From €30.
2. Restaurant Terete is one of Haro's oldest restaurants, and is famous for its oven-roasted lamb and simple hearty food. Pick a bottle of their house wine, great value. 
3. Beethoven 1, 2 and 3 are a series of quaintly named tapas bars and restaurants, busy and buzzy, all popular for their Rioja dishes. From €15-40.
4. La Vieja Bodega is a must-visit restaurant in Casalarreina with a splendid 17th century wine cellar and a reputation for noteworthy traditional cuisine and quality ingredients. In an old house with wood panelled rooms, it offers delicious local dishes like Menestra de verduras de temporada (seasonal grilled vegetables) and Crujiente de cochinillo (roast crispy suckling pig). If you don't have transport, hire a car to make the trip. From €28.
Before you leave, indulge in some gastronomic delight at the region's Michelin 1-star restaurant, Venta Moncalvillo. Known for its playful 7 course menus and award winning sommelier-owner Carlos Echapresto's unique wine cellar, you are guaranteed a memorable evening of food and wine. (Mains from €20, tasting menus from €55 to 70)
Ruma Singh is a lifestyle journalist who quit her full time career to follow her passion, wine. She is now a wine writer, blogger, editorial consultant and wine educator. WSET trained, her favourite holidays are exploring the wine regions of the world, tasting the food and the wine. Based in Bangalore, India, she was the first woman president of the Bangalore Wine Club, and is on the board of La Chaine des Rotisseurs, Bailliage de Bangalore. Visit her wine website, Between the Wines here.
Title photo: flickr.com/juantiagues

---
Ready to Explore La Rioja?
Read more about La Rioja…