Whether you're looking to take a self drive wine tour in Tuscany, or simply have a car on hand for use in between taking guided wine tours, hiring a car can sometimes be confusing and challenging. Discover Cars is THE international car rental provider that takes you out of the stress of choosing a car to rent and makes your life easier by comparing for you the best car rental offers at the best prices.
Founded in 2003, Discover Car Hire (rebranded DiscoverCars.com in 2019) is a rental car booking platform that helps customers find the perfect rental car for their trip, at the right price, quickly and simply. It boasts a vast range of cars you can choose from by checking their availability, prices and options, all in one place. What's more? You can also buy car insurance directly on their website! This is so less time consuming and avoids unpleasant surprises when picking up the car.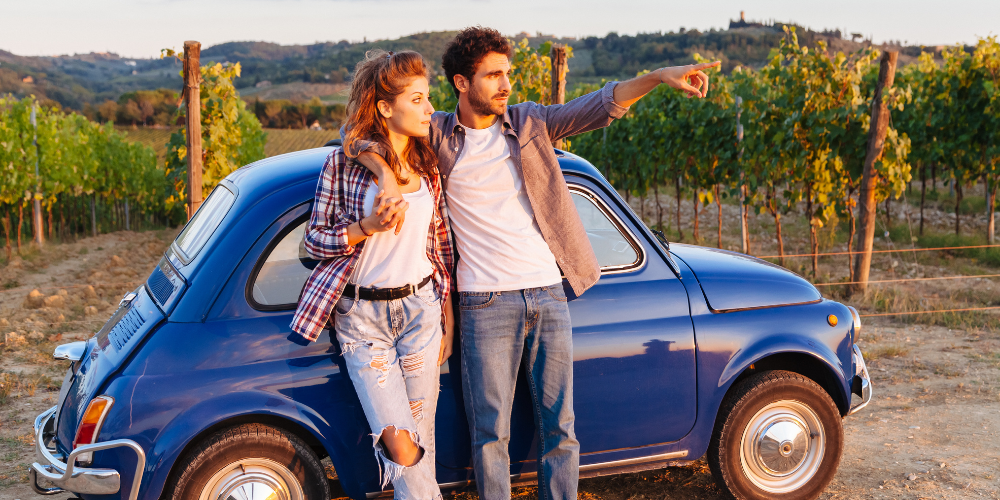 It nowadays has over 500 partners across more than 10,000 destinations throughout the world including renowned international rental companies and trusted local companies. Having customer satisfaction at the core of their mission, they strive to provide high quality products guaranteeing that every step of the booking process is secure.
Once you've selected the perfect car, all you have to do is book and enjoy your trip. It couldn't be easier!
Are you ready to take a self drive wine tour?
Now that you've hired the perfect car you're ready to explore the wonderful world of wine! A road trip across Italy or France is an unforgettable way to see so much of what these countries have to offer.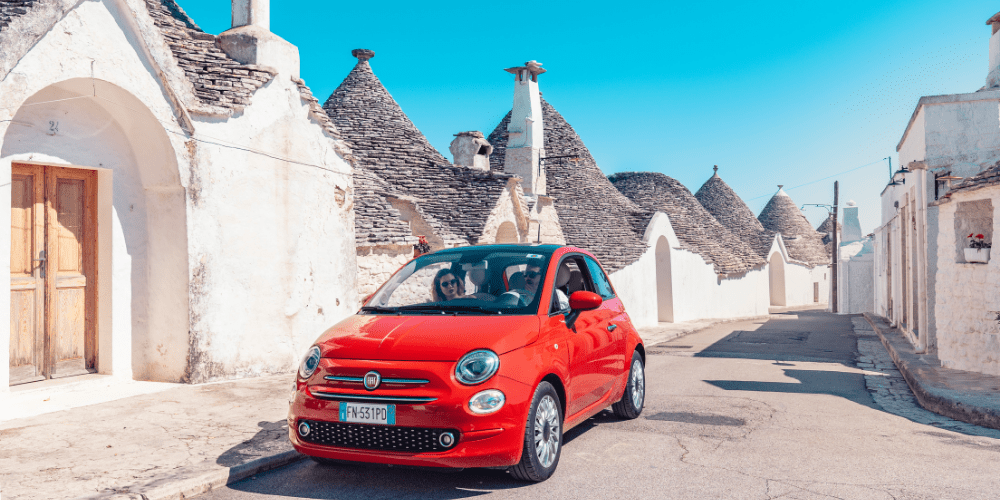 From seaside towns and tiny villages to spectacular beaches and nature reserves, there's absolutely no shortage of things to do in Puglia in Summer. Starting in Bari you'll drive through the tiny town of Alberobello with its traditional Trulli huts to the cliff-edged town of Polignano a Mare. And in between you'll have plenty of time to explore the delicious gastronomic delights this Italian region has to offer. Book your trip now.
If, like us, you love France, there's no better way to experience the magic of this country than by taking a timewarp trip and enjoying a unique vintage journey in the Champagne picturesque countryside. From exploring the vineyard aboard a vintage combi or cycling in the cellar with vintage bikes, everything includes a nostalgic nod to the past! Book your trip now.
---
Can't find what you're looking for? Check out the best self drive wine tours across the world.